MARKET UPDATE
African Tech Weekly Recap: July 25 to July 29, 2022
19 min Read July 30, 2022 at 3:50 PM UTC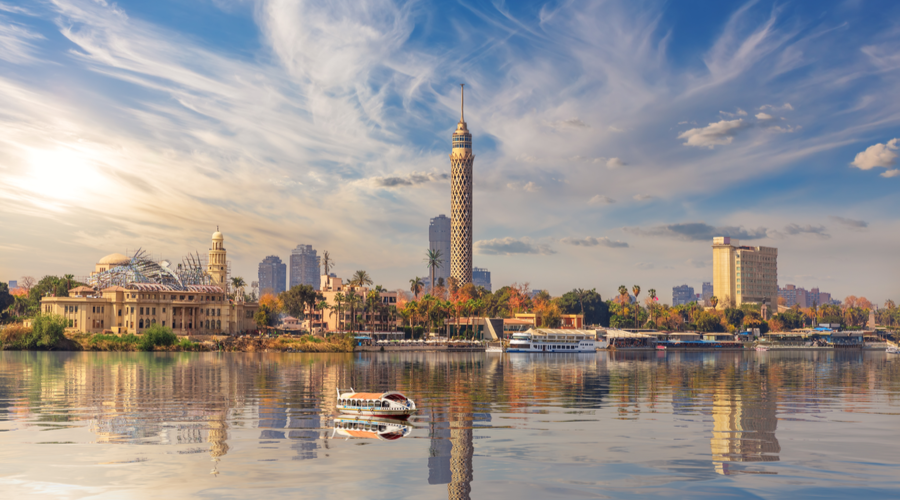 Welcome to our weekly recap where we share the most important news of the African Tech Ecosystem 🌍
To get access to our Daily investor updates check us out 👇🏾 https://dabafinnace.com/investors-update
Yamaha and Max announce partnership to scale MAX's services
Highlights
Metro Xpress Africa (MAX) has announced a partnership with Yamaha's Nigerian Subsidiary, Moto Business Service Nigeria(MBSN) to finance and maintain over 50,000 vehicles over the next 2 years.
Independent Commercial drivers using a MAX platform will be able to acquire a variety of vehicles for use in their businesses through a single low-cost membership and driver access to a 2-wheeler, 3-wheeler, 4-wheeler services, and other extra services to thousands of drivers in the Nigerian market and across Africa.
The partnership will expand MAX's operations in Nigeria, Ghana, and Cameroon and fast-track its goal of serving 100,000 independent drivers by the end of 2023
Source: TechCabal
Our Takeaway
With MAX attaining a milestone of 1000million kilometers, this collaboration will enable MAX further democratize the access to vehicle subscriptions around Africa and the mobility of entrepreneurs across various points. The partnership with Yamaha will allow MAX to onboard vehicles across various cities and generate employment for the youth in the various African cities of operation
Egyptian B2B e-commerce Platform Cartona raises $12m to scale and explore new verticals
Highlights
Cartona is one of the major players digitizing the traditional market, including FMCG products, wholesalers, and distributors in Egypt has raised $ 12 million in Series A funding
This round was led by Jordan and US-based early-stage venture capital firm Silicon Badia, other investors included, the SANAD Fund for MSME, an impact investment fund for Middle East and North Africa, Arab Bank Accelerator, and Sunnyside ventures
The investment will allow the startup which was launched in 2020 to cover all of Egypt's governorates, grow its product, technology, and services, and explore new verticals beyond FMCG.
Source: TechCrunch
Our Takeaway
Startups that solve the supply chain and operational challenges of players in the fast-moving consumer goods industry (FMCG) by helping buyers access products from sellers on a single platform keep attracting venture capital from investors due to its large and stable market. Cartona being one of the leading players in the Egyptian market and being launched just in 2020 is proving investors and enthusiasts right to expand from 3 to 11 Egyptian cities in just one year.
Seedstars raises $20m to invest in 100 seed-stage tech startups in emerging markets
Highlights
In 2013, three Swiss tech entrepreneurs decided to launch an international organization, Seedstars, a seed stage venture capital fund dedicated to global emerging and frontier markets.
Seedstars has announced the launch of its second seed stage fund, Seedstars International Venture II to invest in 100 pre-seed and seed stage tech startup companies in emerging companies in Africa, Asia, the Middle East, North Asia, and Latin America in the next three years.
To support this fund, Seedstars said it raised $ 20 million from notable investors including International Finance Corporation(IFC), Visa Foundation, The Rockefeller Foundation, and Symbiotics
The fund is expected to reach $ 30 million
to invest The new funding comes after Seedstars has invested in 90 companies/venture ecosystems in over 30 emerging countries from Bogota, India, to Lagos, Nigeria, and Karachi, Pakistan
Source: Ventureburn
Our Takeaway
The 9-year-old investment company, Seedstars said that the investment company is seeking to diversify and leverage on lessons learned to invest in other markets. This will help them see a trajectory in industries based on the different trends and times in the different markets. Seedstars' focus on supporting scalable technology companies in emerging markets, solving major societal challenges like access to finance, health, or education, and working closely with entrepreneurs to scale their businesses means that the impact thesis is embedded in the investment thesis. The fund also includes a blended finance component with a first-loss tranche that provides downside protection for investments in the lowest-income markets.
Egypt's Fashion Kingdom secures $2.6m seed funding
Highlights
The Fashion Kingdom (TFK), an Egyptian curated fashion, beauty, and home accessories e-commerce marketplace, has completed a $2.6 million seed funding round.
The seed funding round was co-led by CVentures, Egypt's first corporate venture capital firm, and A15, MENA's leading early-stage venture capital firm which made a follow-on investment.
Proceeds will be used to accelerate TFK's growth, build scalable technology, grow the team, as well as strengthen and scale its 360 value proposition for brands.
Source: TechCrunch

Our Takeaway
The sheer size of the African population, coupled with a growing diaspora base, means there's a large potential market for African cultural items within and outside the continent. And this is an opportunity for local retailers to boost African exports with the help of e-commerce platforms and solutions like TFK. The startup claims to help 200 local and international leading brands grow their sales online while over 135,000 customers use its platform for their fashion shopping needs.
---
Ubenwa gets $2.5m for its infant diagnosis solution
Highlights
Ubenwa, a healthtech startup that leverages artificial intelligence and machine learning to diagnose infants within 0–6 months of age, has locked in $2.5 million in pre-seed funding to scale its operations and materialize its go-to-market strategy.
The Montreal-based startup was founded in 2017 by Nigerian Charles Onu and is pioneering an automated sound-based diagnostic solution for infants by leveraging AI.
The funding round was led by Radical Ventures, with participation from returning investor AIX ventures, entrepreneurs Pieter Abbeel and Richard Socher, Turing award winner Yoshua Bengio, Canadian politician Marc Bellemare, and Google Brain's Hugo Larochelle.
Source: TechCabal

Our Takeaway
Ubenwa presents one of the most innovative uses of AI in Africa, where AI-based startups are increasingly attracting VC dollars. For instance, a surprising entry into the top three African tech sectors by funding raised in May is artificial intelligence (AI)/deeptech, with startups playing in this space raising $47 million led by Instabug's $46 million Series B raise. Ubenwa is a spin-off of the years of research in Mila, a world-renowned AI hub in Quebec, and through strategic partnerships with hospitals in Nigeria, Brazil, and Canada, it boasts of having the largest and most diverse database of infant cries that have been clinically annotated.
---
Creative Dock Group expands FoundersLane to Egypt
Highlights
Berlin-based corporate venture builder FoundersLane, which was recently acquired by Creative Dock Group (CDG), has expanded its operations to Egypt. This comes as part of the Group's commitment to invest up to €100 million in startups based in the Middle East and North Africa (MENA).
The new venture, named FoundersLane Egypt, is co-led by Egyptian entrepreneurs Mohamed Aboulnaga and Anas Rabah, both venture capitalists and former startup founders.
Besides Egypt, FoundersLane also has an office in Saudi Arabia and has provided services to many clients across MENA, including Kuwait.
Source: Wamda

Our Takeaway
Being the third-largest startup ecosystem in the MENA region and ranked among the top four largest in Africa, tech ventures in Egypt are attracting significantly increasing amounts of support and capital, which has grown more than 10-fold since 2016. In the first half of this year, startups in the north African country raised $317 million, a 156% increase year on year, per data from Wamda.
Daily Investors Update 07-27-2022
---
Orange telecom expands operation to Nigeria
Highlights
Orange, a Pan African cable company is looking to play a big part in the Nigerian telecom sector by investing in mobile, data, fixed, and financial technology support services
They sought the support of the Nigerian Communications Commission (NCC) during a visit and assured a steady investment for the long term
The NCC ensured Orange of their support to all investments made in the Nigerian telecom sector and made note that the laws and regulations were there to help engender a competitive but beneficial market to both consumers and service providers
Source: TechEconomy.ng

Our Takeaway
Orange operates in 18 countries in the Middle East and Africa (MEA) and has over 130 million customers in the region.
The Middle East and Africa region are one of the Orange Group's major growth engines, with revenue rising 10.6% year-on-year to almost $6.5 billion for the year ended December 31, 2021.
Overall, the group had achieved all its 2021 targets and expects to generate an organic cash flow of at least $2.94 billion in 2022.
Orange's entry into the West African nation could be good for competition in the market, which currently has four major players. MTN Nigeria leads with about 76 million subscribers and almost 38% market share at the end of June 2022, according to statistics from market research company Omdia. Airtel and Glo Mobile follow with 56.6 million subscribers each and about 28% market share respectively, while 9Mobile has the smallest share in the market with 12.7 million subscribers and a 6% market share. This is not the first time Orange has set its sights on operations in Nigeria. Back in 2017, when Etisalat Nigeria (which rebranded to 9Mobile) was facing troubling times, there were rumors that Orange was interested in taking a controlling stake in the Nigerian operator, but it never happened.
---
Vantage Data Center launches hyperscale center in South Africa
Highlights
Positioned within the continent's largest data center market, Vantage opened its first data center (JNB11) in Africa after breaking ground in 2021.
The 2-story facility, called JHB11, offers 16MW of critical IT capacity across 130,000 square feet (12,000 square meters). The project, which was launched in 2021, was delivered in 10 months, 10 days ahead of schedule, with zero lost-time incidents over 1.5 million working hours.
At a cost totaling $1 billion, Vantage's 30-acre (12 hectares) campus, which house the data center, will include 80MW of IT capacity and more than 650,000 square feet (60,000 square meters) across 3 data centers once fully developed.
Located in Waterfall City, the campus complements the area's data center ecosystem and leverages its fiber connectivity to the rest of Africa. The campus also offers renewable energy options, limits carbon emissions, and maintains energy-efficient operations with an industry-leading power usage effectiveness (PUE).
In June, Vantage announced it had entered a 20-year power purchase agreement (PPA) with SolarAfrica to support the production of 87MWp of renewable energy to supplement the local grid that powers the campus.
"Our rapid turnaround on the construction of our first Johannesburg facility has allowed us to more quickly meet the demand for hyperscale data centers in the area," said Justin Jenkins, COO, EMEA at Vantage Data Centers.
Source: ITNewsAfrica

Our Takeaway
This project created hundreds of jobs that will continue into the next phase of construction, and we thank our teams for their dedication and commitment to delivering such a high-quality product for their customers. With the continent's digital ecosystem rapidly expanding and large swaths of data being produced as a result, hyperscale data centers are becoming increasingly common in Africa. Last year, Africa Data Centres, a subsidiary of Liquid Intelligent Technologies, announced a $500 million investment in 10 interconnected data centers across 10 countries in 2 years. In April this year, Nigerian company Kasi Cloud Limited also announced the commencement of construction of a $250 million hyperscale data center in Lagos, Nigeria. According to a study by Xalam Analytics, after doubling in the four years prior to 2020, Africa's multi-tenant data center co-location supply is expected to grow by a further 25% by 2023. Despite the growth, the continent currently accounts for less than 1% of the world's co-location data center supply, signaling a massive room for even more growth
---
Nigeria's NFT and asset tokenization platform Hashgreed raises $1m
Highlights
Hashgreed is an NFT marketplace, multipurpose NFT, and super dapp platform under the Krosscoin Ecosystem.
Its raise of more than US$1 million in funding will go towards scaling across Nigeria and the funding will enable Vinekross to pursue registration with the Nigeria Securities and Exchange Commission (SEC) as it prepares for an ICO event in the coming months.
Users can create, sell and buy art NFTs; shop on Hashdealz, its web3-powered e-commerce category; own fractional real estate NFTs; hire and pay freelancers using crypto and stablecoins; save and earn in dollar stablecoin $BUSD and $KUSD; send money to others via African stablecoins
Hashgreed also makes NFTs accessible to Nigerians via its own Naira stable coin called $HASH, and plans to release stable coins of several major African currencies shortly.
Source: DisruptAfrica

Our Takeaway
Regardless of the strict crypto regulations on cryptocurrencies by the Securities and Exchange Commission(SEC) of Nigeria and the Central Bank of Nigeria (CBN), more cryptocurrency startups are springing up due to the large market size, adoption, and penetration of these digital currencies in Nigeria. The new SEC regulation comes with a set of obligations that Hashgreed seems to be following and the new funding will be used to fully register under the SEC Nigeria. They are determined to be the largest native blockchain ecosystem and community in Africa, through very safe and sound tokenomics and governance. Their goal is to be a company trading on the Nigerian Stock Exchange in a couple of years and they are on the right track to achieve it.
South Africa's Qwili raises $1.2m seed for its NFC-enabled smartphone
Highlights
Cape Town-based hybrid hardware-software startup Qwili has raised $1.2 million in an oversubscribed seed funding round to help it launch its low-cost smartphone embedded with near-field communication (NFC).
Qwili's software turns users' phones into point-of-sale devices, enabling them to sell value-added services such as data, electricity, pay-TV subscriptions, groceries, clothing, and more to communities.
The funding round was led by E4E Africa and involved Strat-Tech, Next Chymia, and Untapped Global alongside other funds and angel investors. It will be used for app development, new hires, and hardware production.
Source: TechCrunch

Our Takeaway
Qwili's business model presents an interesting blend of software and hardware to take digital services to the very last mile in Africa's rural communities. And, according to company figures, the startup currently processes $75,000 monthly GMV from 500 merchants while its platform saw strong turnover growth of over 300% from Q1 to Q2 of 2022. It plans to get those numbers up to $1 million from 3,000 merchants by the end of the year after it expands into neighboring Botswana.
---
Nigerian Startup Bill nears law after lawmakers' approval
Highlights
The lower chamber of the Nigerian National Assembly, the House of Representatives has passed the Nigeria Startup Bill (NSB) following the passage of the same bill by the Senate last week.
The bill is aimed at deepening Nigeria's technology ecosystem and involves efforts from the Presidency and leaders of the country's technology industry. It was approved by the Federal Executive Council in December.
Already a continental leader, the bill, if passed, would solidify the position of Nigeria's startup ecosystem as the foremost one in Africa.
Source: Nairametrics

Our Takeaway
Innovation and venture funding in Africa's technology space have grown rapidly over the past few years. Much of that growth has been without direct government involvement, however, state actors in Africa's leading tech hubs are now moving to create regulations guiding the space. Tunisia and Senegal were the first two African countries to enact startup laws while in addition to Nigeria, several countries, including Mali, Ghana, Ivory Coast, the Democratic Republic of Congo (DRC), Rwanda, and Kenya, are at varying stages of enactment. The benefits of having the government on board with tech stakeholders can't be overstated, chief among which is the confidence it gives to venture backers to invest in African startups, especially foreign ones.
---
Paratus opens first carrier-neutral data center for Namibia
Highlights
Paratus, a telecommunications company, is set to open a new data center, Armada, next month in Windhoek, Namibia.
For the first time, colocation clients will have the freedom of choice as well as access to infrastructure hosting services. Any client hosting within the facility will be able to choose which telecommunications provider they wish to purchase services from.
The new facility will enable businesses to host their ICT infrastructure, providing access to a Tier III equivalent data center.
Source: ITNewsAfrica

Our Takeaway
The rising demand for faster computing from African giant corporations is attracting investment into the African data center market. Microsoft, Amazon, and Huawei have all launched data centers in Africa. Recently, US-based Equinix Inc. acquired MainOne, a West Africa-focused connectivity company, for $320 million. The market for data centers in Africa is expected to reach between $3 billion and $5 billion by 2026, growing at a CAGR of between 12 and 15%. Paratus has two facilities in Angola and another in Zambia. With Armada, it's tapping into the demand boom for data centers on the continent.
SA's Michanic secures $400k debt from MultiChoice Innovation Fund
Highlights
South African mobile car service and repair platform Michanic has secured US$400,000 in debt capital from the MultiChoice Innovation Fund to help it continue to develop its technology and expand across the country.
Formed in 2016 by Lesetja Dikgale, Michanic allows users to request instant service and repair quotes from its online platform.
The startup works with over 100 partner mechanics and has serviced thousands of cars since its inception. It is now planning for further expansion after securing backing from MultiChoice.
Source: Disrupt Africa

Our Takeaway
The significance of Michanic's funding lies in two major points. Firstly, an increasing number of African startups are turning to debt financing after more than $700 million in debt was raised last year. And secondly, corporate venture capital, though nascent, is slowly becoming an established corporate development activity in Africa. South Africa has particularly registered major CVC activity from their leading corporates; Naspers, Standard Bank, Nedbank, and Multichoice have each in the past decade set up CVC units.
---
PayGate partners with Samsung Pay to expand merchant payments in SA
Highlights
Online payment gateway PayGate, a subsidiary of South Africa's DPO Group, has announced that it is enabling Samsung Pay as an additional payment method for its merchants.
The mobile payment solution provides a secure and private way to make mobile payments – without having to hand over cash or share payment card details for each new transaction.
Samsung Pay is integrated with a number of major banks, including Absa Bank, Capitec Bank, Discovery Bank, FNB, Investec, Nedbank, RMB Private Bank, and Standard Bank, for online payments and checkout.
Source: ITNewsAfrica

Our Takeaway
Across Africa, merchant acquisition is proving to be the "new" scramble for payment services on the continent. Offline and informal merchants exist all over Africa and account for up to 90% of businesses on the continent. As such, there's a significantly large market of non-digital SMEs waiting to be tapped by Africa's budding technology startups. Layering digital solutions on offline SME activity can create more efficiency for merchants, and generate returns for the startups and investors.
---
Agritech startup Aerobotics launches new platform for growers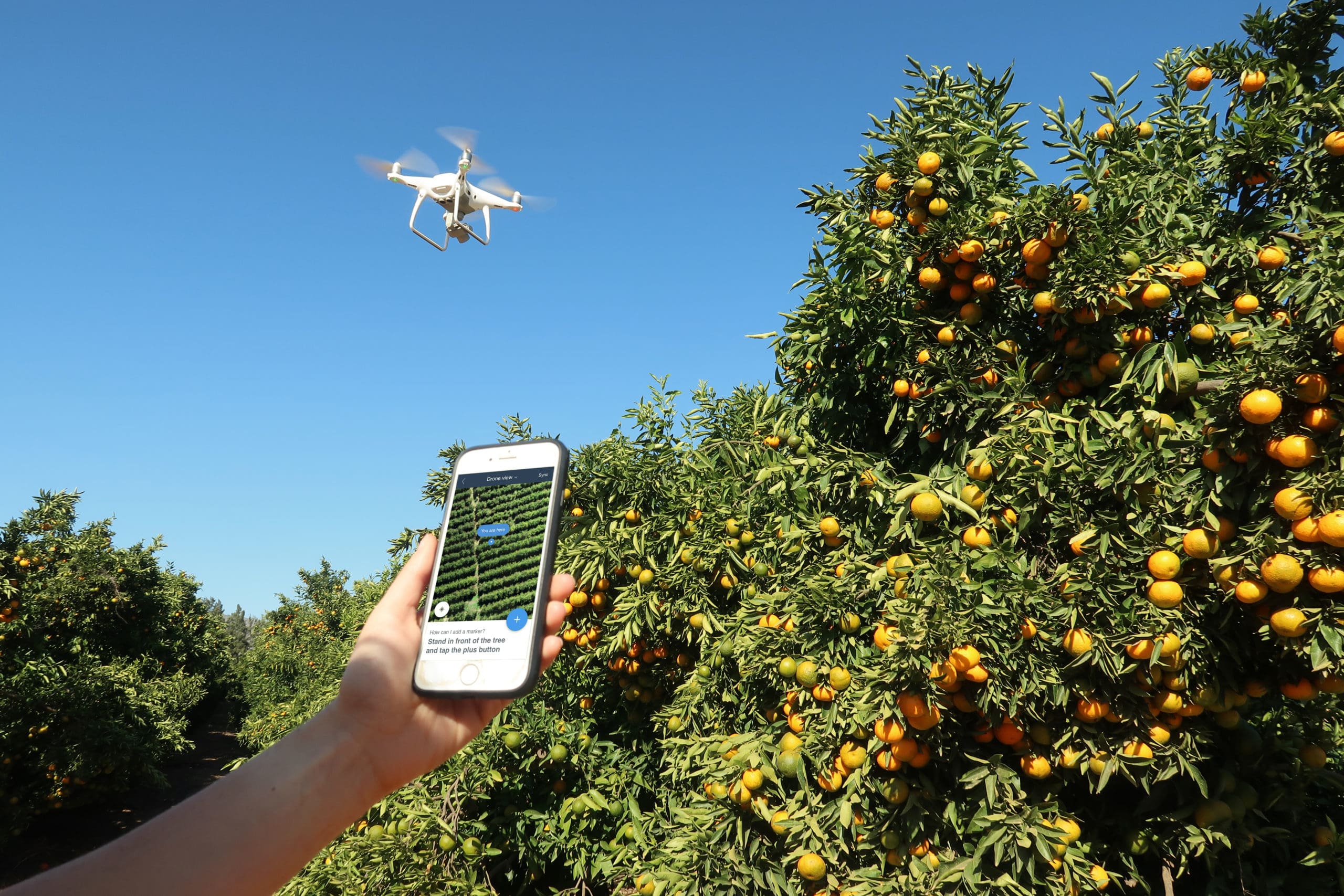 Highlights
South African agritech startup Aerobotics has released a new yield management platform, offering growers tools to measure, manage and protect their yields.
Founded in Cape Town in 2014, Aerobotics uses aerial imagery from drones and satellites and blends them with machine learning algorithms to provide early problem detection services to tree and wine farmers and optimize crop performance.
Over the past seven years, Aerobotics – which has raised over $23 million in Series A and B rounds – has collected perennial crop imagery from more than one million acres with over 200 growers to identify over 195 million plants.
Source: Disrupt Africa

Our Takeaway
With the huge strides made by startups like Aerobotics, Africa is fast becoming a global leader in the agritech space. Between 2016 and 2019, the industry grew by 44% year-on-year, and the continent has registered the highest number of agritech services in the developing world reaching more than 30 million smallholder farmers as of 2021. The global agritech sector will reach nearly $200 billion by 2025. How much value Africa can tap from the vast and dynamic market will be determined by how well startups and companies continue to capitalize on the challenges in agriculture on the continent.
At daba, we believe that anyone should have the opportunity to invest in Africa's best private and public companies. We are building the first social investment mobile application to help investors of all levels find, discover, and invest in the best African opportunities they believe in.
Download our e-book now on www.dabafinance.com
See you next week 👋
africa
African Startups
African Tech Weekly Recap
daba
dabafinance
Egypt
Funding
fundraise
invest in africa
Investing
investing in africa
Kenya
Nigeria
South Africa
Startups
This material has been presented for informational and educational purposes only. The views expressed in the articles above are generalized and may not be appropriate for all investors. The information contained in this article should not be construed as, and may not be used in connection with, an offer to sell, or a solicitation of an offer to buy or hold, an interest in any security or investment product. There is no guarantee that past performance will recur or result in a positive outcome. Carefully consider your financial situation, including investment objective, time horizon, risk tolerance, and fees prior to making any investment decisions. No level of diversification or asset allocation can ensure profits or guarantee against losses. Articles do not reflect the views of DABA ADVISORS LLC and do not provide investment advice to Daba's clients. Daba is not engaged in rendering tax, legal or accounting advice. Please consult a qualified professional for this type of service.
Get weekly insights, and latest news on African Public Markets, Startups, and Economy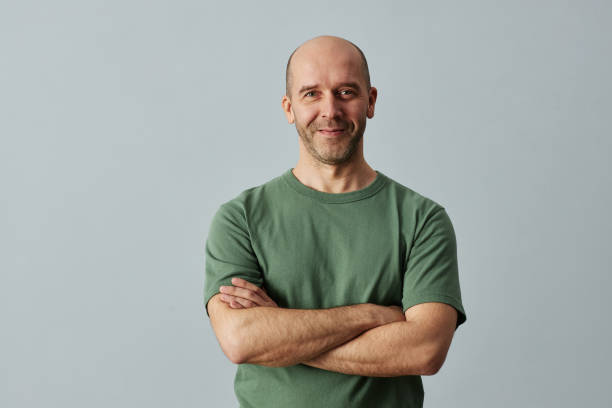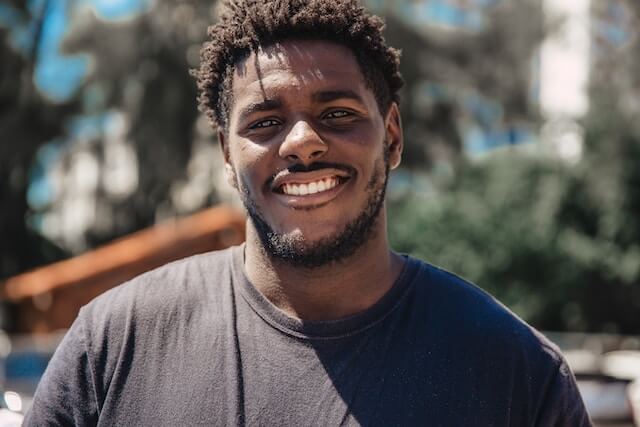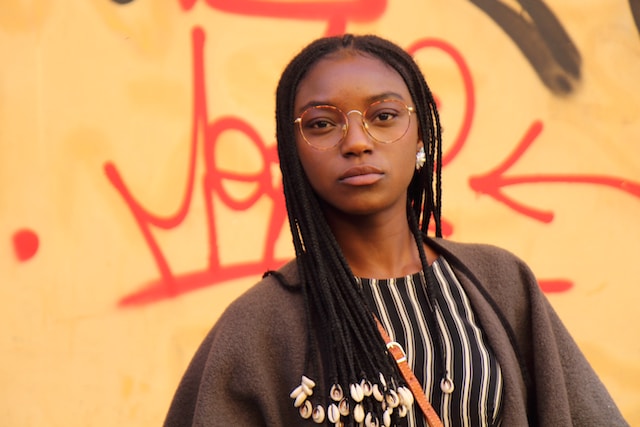 +15k investors have already subscribed
Take action.
Partner with us
Unlock exciting business opportunities and growth potential.
Join Daba
Become a part of our vibrant community and enjoy exclusive benefits.
Contact us
Reach out to us for inquiries, support, or collaboration.