SEPTEMBER 10, 2022
16 min Read
African Tech Weekly Recap: September 5 to September 9, 2022
Welcome to our weekly recap where we share the most important news of the African Tech Ecosystem 🌍
To get access to our Daily investor updates check us out https://dabafinance.com/investors-update
Highlights
Egypt-based el-dokan, a company that specializes in enterprise e-commerce solutions, has raised a $550,000 pre-seed round led by a group of local and regional investors including EFG EV and Flat6Labs, 500 Global, and Hala Ventures.
Founded in 2020 by Ahmed Maher, Mohammed Shirt, and Sherif Alaa, el-dokan offers e-commerce technology to corporate clients to set up their web storefronts. It primarily caters to long-tail businesses, software houses as well as startups.
The company said it helped its clients achieve $45 million in GMV sales and with the funding plans to carve out a niche for itself in the rapidly-evolving e-commerce market.
Source: Wamda

Our Takeaway
In Africa, e-commerce is becoming an integral part of most business strategies. And in response, technology platforms and founders are scrambling to provide retailers with solutions to help them scale and optimize operations. And as the e-commerce industry in the Middle East and North Africa (MENA) region grows, el-dokan's market opportunity is substantial. The market was worth $8.4 billion just five years ago and is predicted to reach $28.5 billion by the end of this year, riding on increasing smartphone penetration and shifting consumer behavior.
---
Vodacom deploys Tanzania's first 5G network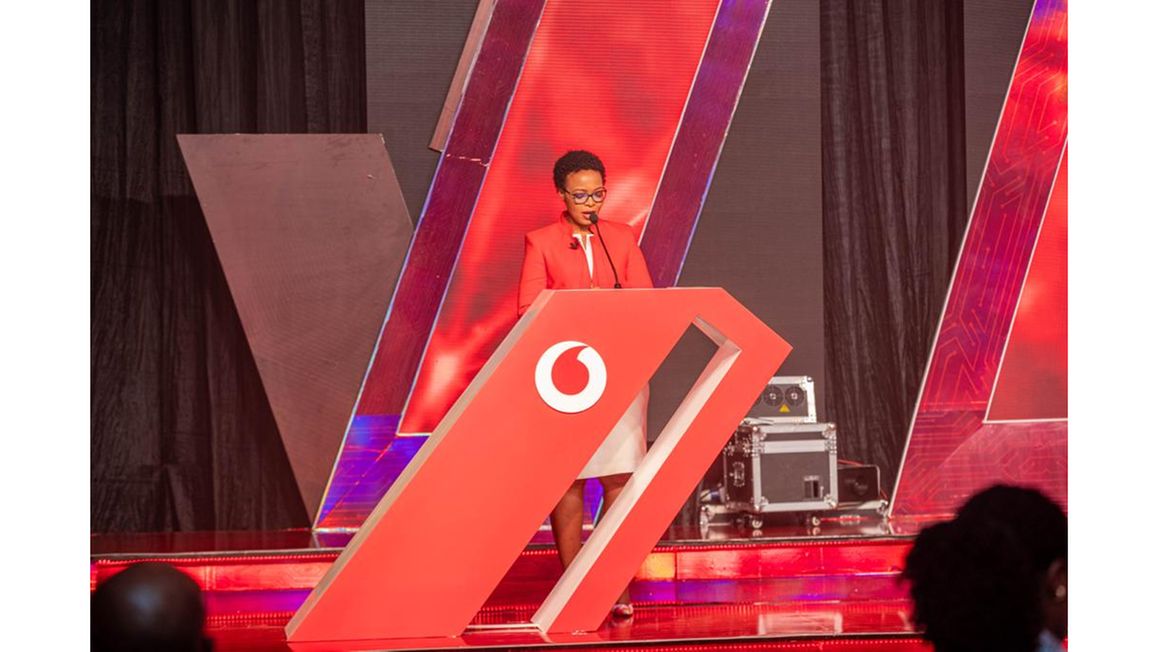 Highlights
Vodacom has launched its commercial 5G network in Tanzania, delivering higher download speeds and enabling new technologies such as IoT.
The 5G network can be tapped into by fixed network customers through routers and capable smartphones to deliver speeds up to 400Mbps. The company intends to launch plans with up to 800Mbps, and eventually offer speeds of 1Gbps once the 5G spectrum is made fully available.
Vodacom plans to deploy 5G in various sites in Dar es Salaam with the target to expand the technology to 230 locations in Tanzania including Arusha, Dodoma, and Zanzibar.
Source: The Citizen

Our Takeaway
For the African tech industry, 5G could potentially unlock a broad range of opportunities, including optimizing service delivery, decision-making, and end-user experience. That much is known. But many African countries are facing 5G delays due to unclear spectrum regulations and low citizen purchasing power. So far, only three countries—Nigeria, South Africa, and Kenya—have officially launched 5G services, though not yet commercially viable, while testing/pilot is ongoing in more than 10 others.
---
Mental health startup Shezlong expands to South Africa
Highlights
Egypt-based healthtech startup Shezlong, has announced the expansion of its business to South Africa under the brand name Upright.
Founded in 2014 by Ahmed Abu ElHaz and Mohammad ElShami, Shezlong offers a platform that connects users with licensed therapists through video calls.
The expansion comes after the startup raised a funding round from Singapore-based AAIC, which is focused on the healthcare sector in Africa, Mohamed El Khamissy, chairman of MK Capital, and Khaled Ismail, chairman of HIMangel, an angel fund in Egypt and one of Shezlong's early investors.
Source: Ventureburn

Our Takeaway
The importance of tech startups playing in Africa's healthcare space can't be overstated. Africa's healthcare industry has for decades been plagued with several challenges, from supply chain challenges and fake drugs to a shortage of doctors, medical facilities, and drugs, all of which prevent universal access on the continent. Importantly, increasing investor backing for startups and pan-African expansion moves shows progress in efforts to address one of Africa's most crucial socio-economic problems.

Metaverse Magna raises $3.2m for its African gaming community

Highlights
Metaverse Magna (MVM), a blockchain gaming platform, has raised a $3.2 million seed sale token round to expand its efforts to build Africa's largest gaming DAO and provide gamers with access to world-class opportunities.
Launched in December 2021 by Nestcoin, Metaverse Magna is building its community of gamers as a gaming guild. It offers play-to-earn scholarships to over 1,000 gamers to play crypto games like Axie Infinity and Pegaxy.
With this raise, MVM is pushing to cement itself as Africa's pioneering and largest gaming network.
Source: TechCrunch

Our Takeaway
Gamers in sub-Saharan Africa increased to 186 million in 2021 from 77 million in 2015, per data from Newzoo, with 95% of the market on mobile phones, reflecting the continent's improved internet access and affordable smartphones. Therein lies the opportunity for Metaverse Magna and it's making a play for an untapped space; not many startups or platforms operate at the intersection of cryptocurrency and gaming on the continent. Since its launch, the Metaverse Magna has grown to over 100,000 members across its products and community.
---
3atlana closes seed round to digitize auto care service in Egypt
Highlights
Egypt-based car service app 3atlana, has raised a six-figure Seed round from Egypt's automotive company Ghabbour Auto.
Founded in 2020 by Sherif El Adham, Ahmed Hassan, and Amr Hesham, 3atlana provides services for car owners and drivers, including scheduling maintenance, roadside assistance, and a connection to nearby service providers.
The new funding will be used to strengthen the startup's AI technology feature that provides users with car service solutions.
Source: Wamda

Our Takeaway
Regular vehicle maintenance is not a common practice in Africa, despite the fact that most cars on roads are used/second-hand. In addition, the majority of existing service providers apart from official automobile service centers are not formally trained and lack adequate equipment, resulting in often inefficient and inconsistent service quality. 3atlana has set out to address this challenge through digitization, with the aim of developing high-quality vehicle maintenance culture in Egypt.
---
Egypt's Carzami raises pre-seed funding from Contact Financial
Highlights
Egypt-based second-hand cars marketplace Carzami has raised a pre-seed round led by Contact Financial Holding. The amount raised was not disclosed.
Founded in 2022 by Hussein Hosny and Adham Hosny, Carzami is an online platform for buying and selling used cars that offers its customers 360-degree virtual tours and inspection reports.
With the funding, Carzami seeks to continue growing its inventory, expand its fleet of delivery haulers, enhance its operational technology, build a productive team, and build a modern reconditioning facility.
Source: Wamda

Our Takeaway
With over 6 million cars on Egypt's roads, the majority of which are passenger cars and second-hand vehicles, the northern African nation has one of Africa's most extensive vehicle fleets. Like every populous developing country, the large market for used cars, which is dominated by unorganized dealers and classifieds, has attracted startups looking to digitize sourcing and distribution. Carzami operates with an understanding that the fragmentation and mistrust that characterizes the used car industry are unconducive for business growth.
Endure Capital closes first round of $50 million fund
Highlights
Egypt-based Endure Capital has completed the first close of its new $50 million fund to invest in early-stage startups across Africa.
'Endure 21' is Endure Capital's second early-stage VC fund that will focus its investments on impact-driven startups in Africa, with a selective approach to investing in growth-stage startups globally.
LaIunched in 2015 by Tarek Fahim, Endure Capital was one of the investors in Careem, as well as MaxAB and Breadfast. The limited partners who have invested in its new fund include British International Investment (BII), and Egypt's Micro, Small, and Medium Enterprise Development Agency (MSMEDA).
Source: Wamda

Our Takeaway
An increasing number of funds with $10 million to $50 million of capital to deploy are targeting opportunities in Africa. Uncovered Fund, LoftyInc Capital, Savannah Fund, and Ventures Platform are some of such that have launched in the past year. More so, Egypt already has one of the strongest early-stage funding ecosystems on the continent and this new fund should further strengthen support for young startups. Endure's first fund has made a 43% return and 4.3x multiple on its investments, which puts it in the top quartile of performing funds of its vintage year.
---
Seedstars Africa appoints new partner to back more founders
Highlights
Seedstars Africa Ventures, a pan-African early-stage fund for startups, has appointed Bruce Nsereko-Lule as its new general partner, to help it deploy more capital and provide the much-needed technical support for founders across the continent.
Part of Seedstars Group, the firm provides early-stage capital of up to $2 million in seed and Series A rounds.
The fund, which plans to deploy more capital over the next few months, will tap Nsereko-Lule's vast experience, and the networks he has gained over the years as an active venture capitalist in Africa.
Source: TechCrunch

Our Takeaway
Nsereko-Lule's appointment comes just over a month after Seedstars announced the launch of its second seed stage fund targeting 100 pre-seed and seed stage tech startup companies in emerging companies across regions, including Africa, and for which it raised $ 20 million from notable investors including the IFC, Visa Foundation, and Rockefeller Foundation. The firm counts LBO France among its limited partners, and through its Africa unit has, so far, invested over $5 million in five startups, including Kenya's ISP Poa Internet and Nigeria's grid management SaaS for electricity distribution utilities Beacon Power Services, since it was founded in 2020.
---
Flat6Labs, SANAD launch agritech accelerator in Egypt
Highlights
Egypt-based VC Flat6labs and SANAD Entrepreneurship Academy have launched an agritech accelerator program to assist 10 to 12 startups in each cycle.
The program will give startups access to capital and help them improve their business models, product development, customer relationships, marketing plans, and financial management.
The collaboration marks the beginning of Flat6Labs' mission to support emerging businesses in the agri-food, food security, and rural development sectors while aiding the development of the agritech industry in Egypt.
Source: Wamda

Our Takeaway
With digital transformation progressing rapidly across industries, and the agriculture industry being a core pillar of the Egyptian economy, the need to digitize the agriculture industry has increased dramatically. Empowering and promoting Egypt's agri-tech sector is expected to result in advancements in automated machinery and robotics, increasing the efficiency of agricultural productions by precisely locating nutrient availability, checking for diseases, predicting them, and many other useful facilities.
NowNow gets $13m to scale fintech products across Africa
Highlights
Nigerian fintech startup, NowNow Digital Systems has raised $13 million in a seed fund round, which saw participation from NeoVision Ventures Ltd., DLF Family Office, and Shadi Abdulhadi.
Equipped with a rapidly growing product suite and highly agile technology platform, NowNow seeks to build a technology that digitizes cash payments for Africans.
The company plans to use this money to improve financial inclusivity across Africa, drive empowerment, and introduce new products that will further enhance its existing services.
Source: TechCrunch

Our Takeaway
Across Africa, payment services lead the fintech pack, as foreign and local startups look to digitize payments on the continent. With the majority of financial transactions still cash-based, there remains a massive under-tapped market, especially in South Africa, where over $10 billion is moved annually in peer-to-peer transactions. NowNow also intends to target small businesses, as merchant acquisition proves to be the "new" scramble for payment services on the continent.
---
SA e-health BusyMed secures new funding for its expansion
Highlights
South African startup BusyMed has raised additional funding from E4E Africa, an entrepreneur-centric VC fund led by experienced entrepreneurs, aligned mentors, and investors, to speed its expansion plans.
Formed in 2018, BusyMed offers access to thousands of products offered by local independent pharmacies, which users can then have delivered to their homes, including prescription medication, in 60 minutes.
The investment will enable BusyMed to increase its pharmacy base to around 300 by the end of the year. The investment also enables the team to double its back-office capacity and automate systems to ensure the best service end-to-end.
Source: Disrupt Africa

Our Takeaway
Access to quality healthcare and medicine is one of the major challenges for emerging markets, particularly in Africa. BusyMed's vision is to connect consumers directly to pharmacies via a digital platform, giving them access to online consultations, products, and medication purchases with fast home delivery. The platform allows pharmacists to access real-time stock information, and performance data on best-selling items, while also managing inventory more effectively. It's yet another innovative solution in Africa's healthcare industry, which has for decades been plagued with several challenges that prevent universal access on the continent.
---
Egypt's Emonovo raises bridge round to grow its edtech platform
Highlights
Egypt-based edtech Emonovo (formerly Marj3), has raised a new bridge led by angel investors from across the Middle East and North Africa (MENA), Europe, and the US, along with follow-on investment from Flat6Labs.
Marj3 was founded in July 2016 with the aim of offering global educational opportunities for Arab youth. In less than a year after its founding, the platform raised its initial pre-seed funding from Flat6Labs' FAC Egypt Fund.
The new round will enable Emonovo to onboard more universities and student recruitment, as well as bolster the platform's technology to optimize matching and data management.
Source: Wamda

Our Takeaway
Almost 60% of Africa's population is under the age of 25 while the continent has an average literacy rate of 70%, lagging behind other parts of the world. These conditions indicate the region is ripe for disruptions in education, and many startups have emerged to capture this opportunity with backing from international investors while simultaneously expanding Africa's tech talent pool and addressing the unemployment problem that continues to plague the continent.
Nexford University raises $8m to scale its edtech services
Highlights
Nexford University has raised $8 million in a Series A round co-led by New Markets Venture Partners and Learn Capital, two US edtech venture capital firms that have backed Pathstream, Udemy, and Coursera.
The tech-enabled startup, launched by Fadl Al Tarzi in 2019, provides learners in Africa with a fully online US-accredited higher education and lets them study at their own pace.
This funding comes after a $10.8 million pre-Series A round Nexford closed in June 2021 and, with it, plans to enter new markets, broaden the company's academic offerings, including career pathway programs, and enhance its technology infrastructure.
Source: TechCrunch

Our Takeaway
As the traditional university experience hasn't changed in many years, edtechs like Nexford are pioneering a paradigm shift in higher education that puts learners first. This is even more crucial in the post-Covid era, where nearly all face-to-face interactions in different fields, from education and grocery shopping to events and work, are moving online, even in Africa. This development bodes well for the continent, where the average literacy rate is estimated at 70%, and access to higher education lags behind other parts of the world.
---
Nigerian crypto startup Bitmama bags $2m for expansion
Highlights
Africa-focused crypto startup Bitmama has raised a pre-seed extension of $1.65 million, adding to the $350,000 it received last October, closing the round at $2 million.
The US and Nigeria-based company, which has built a distributed remote team across Nigeria, Ghana, and Kenya, is working to democratize Africa's highly fragmented payment system by leveraging blockchain-based solutions.
The company will use the pre-seed to expand its operational presence, strengthen its team, consolidate its product offerings, and plot market penetration across Africa while rapidly scaling new use cases for cryptocurrency within the continent.
Source: TechCrunch

Our Takeaway
Despite African governments' mostly hostile stance on cryptocurrencies, Africa is the world's third fastest-growing crypto market—adoption has increased by over 1,200% since 2020—and is home to a large number of crypto and blockchain startups (from new upstarts in the web3 space such as MARA, Nestcoin, and Jambo to exchanges and remittance platforms like Buycoins, Quidax, Yellow Card, Bitmama, and Busha). These raised $91 million from investors in the first quarter of 2022 alone compared to $127 million they received throughout 2021, highlighting an increasing appeal to funders.
---
60 African startups get backing from Google's Black Founders Fund
Highlights
Sixty African startups have been selected for the second cohort of Google for Startups Black Founders Fund (BFF) for Africa, sharing $4 million in funding and support to enable them to scale.
Last year, 50 founders were awarded a total of $3 million in equity-free funding, and for the second edition, Google increased its commitment with an additional $1 million in funding, and support 10 more founders.
Each of the selected startups will receive support via a six-month training program, including access to a network of mentors, and also partake in tailored workshops, support networks, and community-building sessions.
Source: Disrupt Africa

Our Takeaway
Google's investments in African startups have been through its Google for Startups Accelerator Africa program, the $10 million Black Founders Fund, and the recently launched Africa Investment Fund. The former has so far supported over 80 startups in seed to Series A stages, providing equity-free mentorship and resources while through the $50 Million Africa Fund, Google has backed three startups—Lori Systems, Carry1st, and Safeboda. Along with other US tech giants, Google is ramping up efforts to support more tech startups on the continent, all of which illuminate the continent's digital potential.
At daba, we believe that anyone should have the opportunity to invest in Africa's best private and public companies. We are building the first social investment mobile application to help investors of all levels find, discover, and invest in the best African opportunities they believe in.
Download our e-book now on www.dabafinance.com
See you next week 👋