JULY 23, 2022
17 min Read
African Tech Weekly Recap: July 18 to July 22, 2022
Welcome to our weekly recap where we share the most important news of the African Tech Ecosystem 🌍
To get access to our Daily investor updates check us out 👇🏾 https://dabafinnace.com/investors-update
SA student housing startup DigsConnect secures pre-Series A funding
Highlights
South African digital student accommodation platform DigsConnect has closed an undisclosed pre-Series A funding for international growth, with a focus on helping African students in the UK and the US secure housing.
Launched in 2018, the platform allows landlords, estate agents, and property managers to post their property listings, with students then searching and filtering through these listings to find accommodation that suits their needs, and also find other students to live with.
Its planned expansion has now received a boost after securing fresh funding from Launch Africa Ventures, Goodwater Capital, Five35 Ventures, and Delta Ventures.
Source: Disrupt Africa

Our Takeaway
Unlike many other traditional industries, the real estate and property space has not changed very much over the decades. But in recent times, the ongoing technology wave has seen a number of African startups emerge with a vision to give the sector a face-lift. DigsConnect is one such and has expanded quickly since its founding. The startup raised $830,000 in March 2019 and last year a $200,000 grant from the Michael & Susan Dell Foundation. DigsConnect currently has over 1.3 million beds and recently entered into an agreement with Student.com to expand its presence to approximately 30 new countries and 400 new cities.
---
Egypt's Stllr Network raises six-figure investment round
Highlights
Egypt-based Stllr Network has closed an undisclosed six-figure investment from 500 Global and angel investors through Women Spark and Falak Angels.
Founded in 2021 by Nouran Ghannam and Ahmed Mustafa, Stllr provides companies with a plug-and-play marketing model through experimenting with different campaigns like SEO, media buying, social media, and more.
The fresh funds will be used to hire local talent and regional expansion across Saudi Arabia and the GCC, according to the company.
Source: Wamda

Our Takeaway
Millions of people around Africa now spending more of their time online, particularly. The penetration rate of smartphones in sub-Saharan Africa is growing the fastest in the world, and it is expected to cover 67% of the population by 2025. This means businesses have to increasingly target consumers on social platforms through the constantly evolving practice of digital marketing. But beyond social media ads, a few startups like Stllr have emerged offering software solutions that help African businesses optimize digital marketing tasks across online platforms.
---
Morocco's SmartProf receives $50,000 from Plug and Play, UM6P
Highlights
Morocco-based edtech Smartprof has secured $50,000 in funding after graduating from the Mohammed VI Polytechnic University (UM6P) Startgate and Plug and Play Morocco startup competition's third cohort.
Founded in 2021 by Hamza Faiz, Mustapha Faiz, and Ali Faouzi, Smartprof offers an on-demand tutoring app for school-aged students.
Other startups that participated in the Expo Day included edtech Kezakoo, proptech startup Agenz, sustainable mobility solutions provider POGO, and Mytindy, a marketplace for local artisans and craftspeople offering handmade products.
Source: Wamda

Our Takeaway
As Africa catches up with the developed world in terms of technological progress, accelerators, incubators, and pitch competitions help to bridge this gap by providing crucial access to capital and mentorship to startups. Smartprof is also tackling a crucial problem in Africa; almost 60% of the continent's population are under the age of 25 with an average literacy rate of 70%, lagging behind other parts of the world. These conditions indicate the region is ripe for disruptions in education.
Norfund backs Kenya's Crossboundary in $40m fundraising
Highlights
CrossBoundary Energy Access (CBEA), a Kenyan firm that finances and installs clean energy systems for commercial and industrial (C&I) customers, is getting $40 million in new funding commitments from the Norwegian Investment Fund for Developing Countries (NORFUND).
This funding comes after a recent $25 million backing CBEA received from ARCH Emerging Markets Partners Limited, Bank of America, and Microsoft Climate Innovation Fund in June.
CBEA plans to deploy a total of $150 million over the next two years to bring clean energy to one million people in Africa.
Source: Afrik21

Our Takeaway
As African economies grow, the demand for energy by companies, homeowners, and industries increases by the day. This comes with challenges of climate change and energy depletion, however, many innovators and investors believe renewable energy can help Africa counter these challenges. Financiers mostly are skeptical about funding ventures in the renewable energy space, which has hindered growth in the sector, but recent successful fundraising rounds by Kenyan duo Crossboundary and Sun King suggest the perception toward the renewable energy opportunity in Africa could be changing.
---
Sudanese fintech Bloom raises $6.5m from YC, Visa and others
Highlights
Bloom, a Sudan-based fintech that offers a high-yield savings account and adjacent digital banking services, has raised a $6.5 million seed round. This investment is coming after the startup's undisclosed pre-seed round last year.
This financing welcomed participation from fintech giant Visa, Y Combinator, U.S.-based VCs Global Founders Capital (GFC) and Goodwater Capital and UAE-based early-stage firm VentureSouq.
In March, the Sudanese- and Dubai-based startup announced that it was a part of Y Combinator's winter batch this year after launching from stealth that same month. This funding will help execute its expansion plan across the Anglo-East African.
Source: TechCrunch

Our Takeaway
The Middle East and North Africa (MENA) region has a population of 370 million, 62% of which have smartphones, 50% aged between 14-45 years old, and amasses $500 billion in annual savings. Platforms like Bloom and Egypt-based Thndr tap into this market to help their population protect wealth from their respective volatile currencies. YC's backing of Bloom is also a significant win for the ecosystem, which only recently received its first foreign venture capital investment since international sanctions on the country were lifted in 2020, following a 30-year isolation period.
---
Moove closes $20m financing round from South Africa's Absa
Highlights
Moove, an Africa-focused mobility fintech, secured a financing facility of $20 million from Absa Corporate and Investment Banking, making this the first bank relationship for the two-year old company.
Since first launching in South Africa during Q4 2021, Moove has experienced rapid growth, and this latest funding will enable the company to strengthen its product offering and create more jobs.
Moove provides revenue-based vehicle financing to mobility entrepreneurs and is democratizing access to vehicle ownership, creating employment opportunities to empower those previously excluded from financial services.
Source: Moove

Our Takeaway
In Africa, the market opportunity for vehicle financing is huge. Despite having a population of more than 1 billion people, 43% of them urban dwellers, the continent recorded less than 1 million total new vehicle sales in 2019, a far cry in comparison to 17 million in the U.S. alone. Moove currently operates in six cities across Nigeria, Ghana, South Africa, and Kenya, with plans to expand further across the continent and globally after raising $10 million in debt funding in February, $105 million in a Series A2 round consisting of equity and debt in March, $20 million debt from BII earlier this month and the latest facility from Absa, which brings the total funding raised by the startup to over $200 million.
Pan-African CAIF fund closes at $112.8m
Highlights
Tunisia-based investment platform AfricInvest and US-based VC firm Cathay Innovation have completed the final close of their joint pan-African venture fund, Cathay AfricInvest Innovation Fund [CAIF], at $112.8 million, backed by EIB, AfricaGrow, FMO, Bpifrance, Triodos Investment Management, Proparco, SIFEM, BIO, as well as a diverse pool of global investors.
The CAIF fund will invest in early to growth-stage startups improving African lives with disruptive tech-enabled products and services.
The selected startups will receive investments ranging from $1-10 million for growth-stage and up to $1 million for seed-stage tickets in startups focusing on fintech, mobility, healthtech, edtech, AI, digital content and agritech.
Source: TechCrunch

Our Takeaway
The venture capital market in Africa has seen exponential growth over the last decade with the acceleration in digital transformation across all sectors. As a result, the industry is becoming the fastest-growing innovation ecosystem globally. In 2021, the ecosystem reached a new milestone of over $5 billion in venture capital, more than the preceding two years combined and close to three times more than in 2020. And despite the global VC funding slowdown this year, Africa is on track to break last year's record, having raised over $3 billion in the first six months of the year.
---
MTN Group in talks to buy South African rival Telkom
Highlights
South African mobile group MTN is in talks to buy smaller rival Telkom in a stock or cash-and-shares deal that would leapfrog market leader Vodacom Group.
The potential $1 billion-plus deal would give MTN access to Telkom's fiber assets, seen as a must for expanding 4G and 5G mobile services.
But some analysts questioned if South Africa's competition regulator would approve a tie-up that would effectively create a telecoms duopoly in Africa's most advanced economy.
Source: Reuters

Our Takeaway
In 2020, MTN announced its exit from the Middle East to focus on the African market. Expanding its network capabilities through massive investments in key markets like South Africa and Nigeria is central to this strategy and if its proposed acquisition of Telkom is successful, the Group would get access to Telkom's Openserve fiber business, which made $782 million in revenues in the last financial year and connects around 2.5 million premises. For end users, however, such a deal would reduce competition and could lead to higher data prices, experts warn, at a time when South Africa's data costs are already high compared with other developed telecom markets.
---
Mauritius IT provider inq. acquires Swedish firm Enea AB
Highlights
Mauritius-headquartered Inq, a provider of cloud and networking services for edge AI and IoT, has announced an agreement with Sweden-based Enea AB to license the company's edge intellectual property (IP) Enea Edge through a perpetual development license.
For inq., access to Enea Edge's software development kit (SDK) and IP will position it as an edge technology company with full stack ownership of edge computing technologies from devices to hypervisors and applications.
The Enea Edge IP licensing is in line with the pan-African company's goal of becoming a global edge computing leader, as it will allow it to enter the edge orchestration space and also be able to serve clients not only across Africa but in the US and Europe.
Source: TechCabal

Our Takeaway
Over the past few years, Africa has seen a flurry of activities in the IT and cloud computing space, from the launch of new or expansion of data centers (in Nigeria, Kenya, South Africa, Zambia, Côte d'Ivoire, Senegal, Rwanda, etc.) to millions (in USD) of foreign investments pouring into private operators on the continent. The acquisition of Sweden's Enea by inq. is just another sample. This trend is expected to continue as Africa's technology ecosystem grows, particularly with the increasing number of internet users and demand for enterprise IT services.
Strive Masiyiwa's Cassava Technologies gets $50m from C5 Capital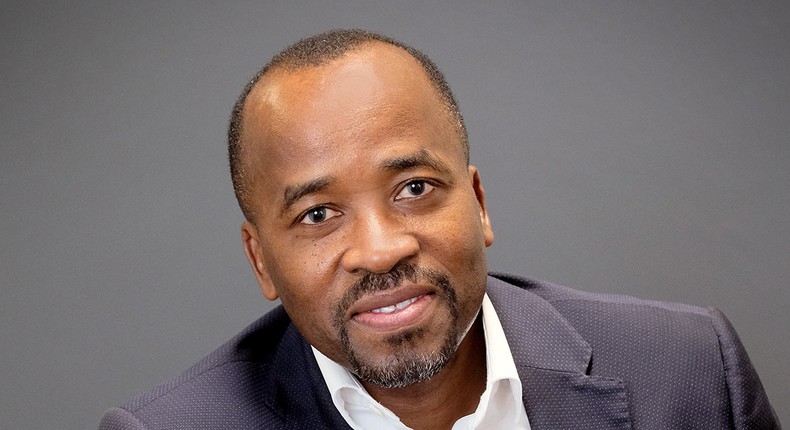 Highlights
Cassava Technologies, a pan-African IT company, this week secured a $50 million investment from C5 Capital (C5), a specialist venture capital firm that invests in cybersecurity, space, and energy security.
The investment is part of broader funding round to accelerate Cassava's growth and work in Africa's digital infrastructure space, particularly in delivering cyber security, satellite & space technology, and clean energy.
C5 and Cassava already announced a joint venture through which Haven Cyber, a C5 portfolio company, and Cassava Technologies will scale Microsoft's suite of cybersecurity products across Africa to help combat the threat of cybercrime.
Source: ITNewsAfrica

Our Takeaway
Alongside the increasing adoption of technology by businesses and governments across Africa, cyberthreat threats have risen, costing the continent around $4 billion in lost GDP last year. That underscores the importance of Cassava's deal with C5. The former has operations in over 20 African countries, offering digital infrastructure services that include fiber networks, data centers, renewable energy, cloud and cyber security, fintech, and digital platforms. The company claims to serve over 1 million enterprises and provides access to the internet for over 500 million people in Africa.
---
Dutch bank commits $10m to Algebra Fund II
Highlights
FMO, the Dutch entrepreneurial development bank, has pledged a $10 commitment to the second fund of Algebra Ventures, a leading Egyptian venture capital firm.
The FMO Ventures Programme is a EUR 200 million investment vehicle funded by FMO, the Ministry of Foreign Affairs, and the European Commission, targeting early-stage technology-enabled businesses in frontier and growth markets.
Algebra Ventures has already invested in 21 startups through its $54 million inaugural fund. Through the new fund, Algebra Ventures plan to continue to support technology startups with access to finance and talent, driving innovation and job creation primarily in Egypt.
Source: Wamda

Our Takeaway
Tech startups stand to gain significantly from increasing amounts of venture capital available in Egypt, which has grown more than 10-fold since 2016. For the FMO, the investment is part of its strategy to support Africa's booming startup and entrepreneurship ecosystem. The Dutch bank had previously backed Egypt's merchant payment platform Paymob (2020), salary payment platform Dopay (2019), and SME lender and marketplace Liwwa (2018). Meanwhile, Algebra's $90 million fund has previously attracted commitments from International Finance Corporation (IFC) and European Bank for Reconstruction and Development (EBRD), highlighting the interest of foreign development banks in Africa's booming startup ecosystem.
---
Mohamed El-Sewedy acquires Egypt's Magma via Averroes Ventures
Highlights
Egypt-based Magma, a sportswear manufacturer, has been fully acquired by its incumbent CEO Mohamed El-Sewedy via venture capital firm Averroes Ventures.
Launched in 2018, Magma is a sportswear brand specializing in making an athletic mesh fabric with moisture management and anti-microbial qualities.
The company had started online, and recently expanded its retail business through well-known outlets such as Debenhams. Magma also benefits from a solid team experienced in the e-commerce sector.
Source: Wamda

Our Takeaway
The booming Egyptian economy is known to encourage local manufacturing and exports to other markets. That, coupled with growing market demand for native fashion brands and e-commerce services, points to a bright future for Magma, prompting its acquisition by Averroes. The VC firm invests and supports early-stage startups and SMEs operating in the logistics technology, food, Agritech, and e-commerce industries in Egypt and the MENA region. With new investments and a management team, Magma could be on its way to becoming a pan-African player.
Highlights
Ivorian fintech startup Bizao has raised $8.2 million in Series A funding from investors including AfricInvest, Adelie, and Seedstars Africa Ventures.
Founded in 2019, Bizao facilitates the processing of end-to-end payment flows to and from the main digital payment systems in Africa – airtime, mobile money wallets, and credit card. The startup's modular and scalable platform allows clients to collect and issue payments online and in-store via point-of-sale (POS).
With this funding, Bizao plans to scale the commercialization of its payment hub and expand its operations to more new countries.
Source: Disrupt Africa

Our Takeaway
Bizao is one of francophone Africa's most notable startups, a region that's historically been ignored in Africa's tech venture conversations but has been gaining increased attention over the past two years through milestones such as producing its first unicorn startup in the form of Wave. Within three years of launch, Bizao has expanded its operations from Ivory Coast into nine further African countries, mostly in francophone Africa, and built infrastructure that processes over 350 million payment requests per month. The startup has over 30 partnerships with telco operators, banks, and mobile money service providers.
---
Africa's healthtech entrepreneurs invited to apply for Digital Square funding
Highlights
Digital Square, a PATH-led initiative has announced its first call for digital entrepreneurs based in Africa interested in working in the health sector.
The initiative partners with innovators to increase the availability, adaptability, and maturity of high-quality software, service, and content options to address country-driven health needs. It is funded by the United States Agency for International Development, the Bill & Melinda Gates Foundation, and a consortium of other partners,
The call seeks to connect local solutions to financial assistance, technical resources, and opportunities to scale for innovative entrepreneurs and applications are open until Friday, August 12.
Source: Disrupt Africa

Our Takeaway
Since its inception in 2016, Digital Square has raised more than $100 million from 15 investors to catalyze a range of digital health investments, working with ministries of health around the world to align adaptable, interoperable digital technologies with local health needs. The importance of these efforts can't be overstated: Africa's healthcare industry has for decades been plagued with several challenges that prevent universal access. Importantly, increasing financial backing for startups offers hope that one of Africa's most crucial socioeconomic problems can be solved.
---
South Africa's Gumtree acquired by VC firm Impresa Capital
Highlights
One of South Africa's largest online marketplaces, Gumtree, has been acquired by Impresa Capital, a Durban, South Africa-based firm led by tech businessmen and venture capitalist brothers Sean and Donovan Bergsma, founded in 2002.
The Bergsma brothers reportedly managed to secure Gumtree, a digital platform believed to be the country's largest and most popular online classified advertising and community website, from Norway-based Adevinta for an undisclosed amount.
The deal includes the purchase of Gumtree's operation and brand in SA, as well as, most notably, an agreement that allows for the expansion of the brand in the rest of Africa.
Source: ITNewsAfrica

Our Takeaway
As the e-commerce industry in Africa grows, Gumtree's market opportunity is substantial considering there's a plan to expand the platform to other African countries. E-commerce adoption and sales on the continent are expected to have grown significantly by 2025, based on a number of underlying considerations that include a growing young population, high levels of internet penetration, entry of players like Amazon, growth in mobile wallets, and the increase in the digital savviness of consumers accelerated by the coronavirus pandemic.
At daba, we believe that anyone should have the opportunity to invest in Africa's best private and public companies. We are building the first social investment mobile application to help investors of all levels find, discover, and invest in the best African opportunities they believe in.
Download our e-book now on www.dabafinance.com
See you next week 👋