JULY 08, 2022
16 min Read
African Tech Weekly Recap: July 4 to July 8, 2022
Welcome to our weekly recap where we share the most important news of the African Tech Ecosystem 🌍
To get access to our Daily investor updates check us out 👇🏾 https://dabafinnace.com/investors-update
African startups cross $3bn VC funding mark for the year
Highlights
In June, African startups from 14 different countries secured a total of $439 million in venture capital investments across 66 fully disclosed deals, per data from Africa: The Big Deal, a newsletter that tracks venture capital investments in Africa.
This marks a meager 0.45% increase from the previous month when $437.1 million was raised while the number of deals rose by 26% from 49 transactions recorded in May.
In addition, Africa recorded a 123% YoY growth in venture funding in Q2 2022 having raised $1.3 billion from April to June, compared to $582m in Q2 2021.
Source: The Big Deal

Our Takeaway
The minimal increase in venture capital poured into Africa when comparing May and June suggests the ongoing global VC slowdown may be spreading to the continent. But there's enough reason to be bullish on Africa's venture funding prospects going forward. If this trend of funding activity is maintained, however, the continent's tech ecosystem could end the year with around $7 billion, or more, in venture capital raised.
---
Nigeria-led West Africa is the most vibrant VC region in Africa
Highlights
Startup tracker, Africa: The Big Deal's figures show that since 2019, West African startups have hauled in $4.2 billion, representing 41% of the total funds logged in Africa in that period.
"Startups in the region have attracted more funding than in northern and eastern Africa combined during the period," it said.
This is in part thanks to Nigeria which gobbled up over 86% of the funds raised in West Africa, during the period, making the populous nation the continent's most vibrant VC market. That's 6 out of every 7 dollars raised in West Africa.
Source: Quartz Africa, The Big Deal

Our Takeaway
Nigeria is not alone as a startup investment destination in West Africa however. Ghana and Senegal are the two other up-and-coming startup ecosystems in the region. Senegal is also welcoming sizeable startup investments, posting $243 million since 2019, bolstered by Wave's $200 million Series A in September 2021. According to The Deal, that haul remains the only 9-digit deal in the region so far outside of Nigeria, which recorded 11 of those since 2019.
---
Bboxx partners with Orange to offer clean energy in DRC
Highlights
Bboxx, a pan-African platform providing access to essential products and services, and Orange Telecom have partnered to launch a new mini-grid project in the Democratic Republic of Congo.
Less than 10% of the population in the DRC has access to electricity currently, making it the country with the largest number of people without access in Africa after Nigeria.
The project is to help accelerate the provision of clean energy access for households across the DRC, using an Anchor Business Community (ABC) model, and will be executed together with GoShop.
Source: ITNewsAfrica

Our Takeaway
Around 600 million are without access to electricity and as African economies grow, the demand for energy increases as well. This trend comes with its challenges of rising energy costs, climate change, and energy depletion, however, many stakeholders believe renewable energy can help Africa counter these challenges. Efforts from companies like Bboxx are thus crucial. Prior to its deal with Orange, the London-headquartered cleantech startup recently acquired Ghanaian-based PEG Africa in a deal worth $200 million.
Google's Equiano subsea cable makes new African landing
Highlights
Google's Equiano subsea internet cable, which seeks to connect Europe to Africa via the ocean, has made a new landing in Africa en route to its final destination of Cape Town, South Africa.
According to an announcement made yesterday, the Equiano cable has now landed in Swakopmund, Namibia.
Paratus Group, one of the two companies designated to build the cable landing station (CLS) in the country along with Telecom Namibia, says that the Equiano subsea cable will increase the country's connectivity through faster internet speeds.
Source: ITNewsAfrica

Our Takeaway
The subsea cable is expected to increase the internet speeds in the Southern African country by 2.5x and increase internet penetration by 7.5% in the next three years, per a study by Africa Practice and Genesis Analytics. In addition, 21,000 indirect jobs are forecasted to be created between 2022 and 2025 as a result of the cable's effect on the expansion of the country's digital economy and associated sectors.
---
Founders Factory backs Nigeria-based Winich Farms in $790k round
Highlights
Winich Farms, a leading food solutions provider and inventory supplier, has closed a seed funding round for $790,000 from Founders Factory Africa and other angel investor groups.
Founded in 2019, Winich Farms is an agritech platform improving the farm-to-retailer industry by using tech to cut out middlemen and improve the farm produce distribution and supply chain.
The seed funding is expected to help the startup towards its goal of building sustainable solutions for the agricultural distribution industry.
Source: TechCabal

Our Takeaway
Across Africa, agritech startups are rising to solve food distribution problems, having raised over $100 million in funding so far this year and providing digital solutions to financial and other agriculture-related problems. Winich Farms is one of such and claims to have over 29,000 active food producers connected to its platform, coupled with a supply chain equipped to move 127 tonnes of produce from farms to businesses every 24 hours.
---
realme partners with Jumia to boost smartphone adoption in Africa
Highlights
With a global user base of over 85 million, realme has signed an agreement with Jumia, Africa's leading e-commerce platform with a view to expanding across the continent.
The agreement allows for realme to have an official store on Jumia's platform that would connect it with online consumers across 11 African countries, including Nigeria, Kenya, Ghana, Ivory Coast, and other African countries where Jumia operates.
Sandeep Narayanan, VP for consumer electronics at Jumia, says the company is delighted to begin exploring how realme could grow and access the African market.
Source: Ventureburn

Our Takeaway
Feature phones are generally the most common type of mobile device owned by Africans. Of course, this varies by country; in South Africa for instance, more than half of the population own a smartphone but in Tanzania, less than 15% do. Generally, sub-Saharan Africa has the lowest rate of smartphone ownership of any geographic region in the world. But adoption is rising on the continent, reaching and as cheaper devices have become available, smartphone connections in Africa are expected to reach 678 million by the end of 2025 – an adoption rate of 65% – which bodes well for digital services providers.
Autochek acquires CoinAfrique for francophone Africa expansion
Highlights
Autochek, the pan-African automotive technology company, has acquired CoinAfrique, a classified marketplace in francophone African countries, for an undisclosed amount.
The move is aimed at accelerating the penetration of its auto financing services in the region, especially in Senegal and Côte d'Ivoire, and sees the company's footprint spread to more countries in Africa.
Autochek seems to be on an acquisition spree as this new buyout is coming a little over a month after the company purchased Moroccan automotive tech startup KIFAL autos, a deal that would launch its foray into the North African market.
Source: TechCabal

Our Takeaway
Francophone Africa is home to two of the top 10 fastest-growing cities on the continent—Côte d'Ivoire's Abidjan and Senegal's Dakar. Côte d'Ivoire also doubles as one of the fastest-growing brand new car markets in Africa. With this acquisition, Autochek, which was already operational in Côte d'Ivoire prior to the deal, plans to leverage CoinAfrique's extensive database across francophone Africa to facilitate auto financing for consumers and SMEs across the region as well as support further integration of the pan-African automotive industry.
---
Bitcoin's first African adopter plans its own digital currency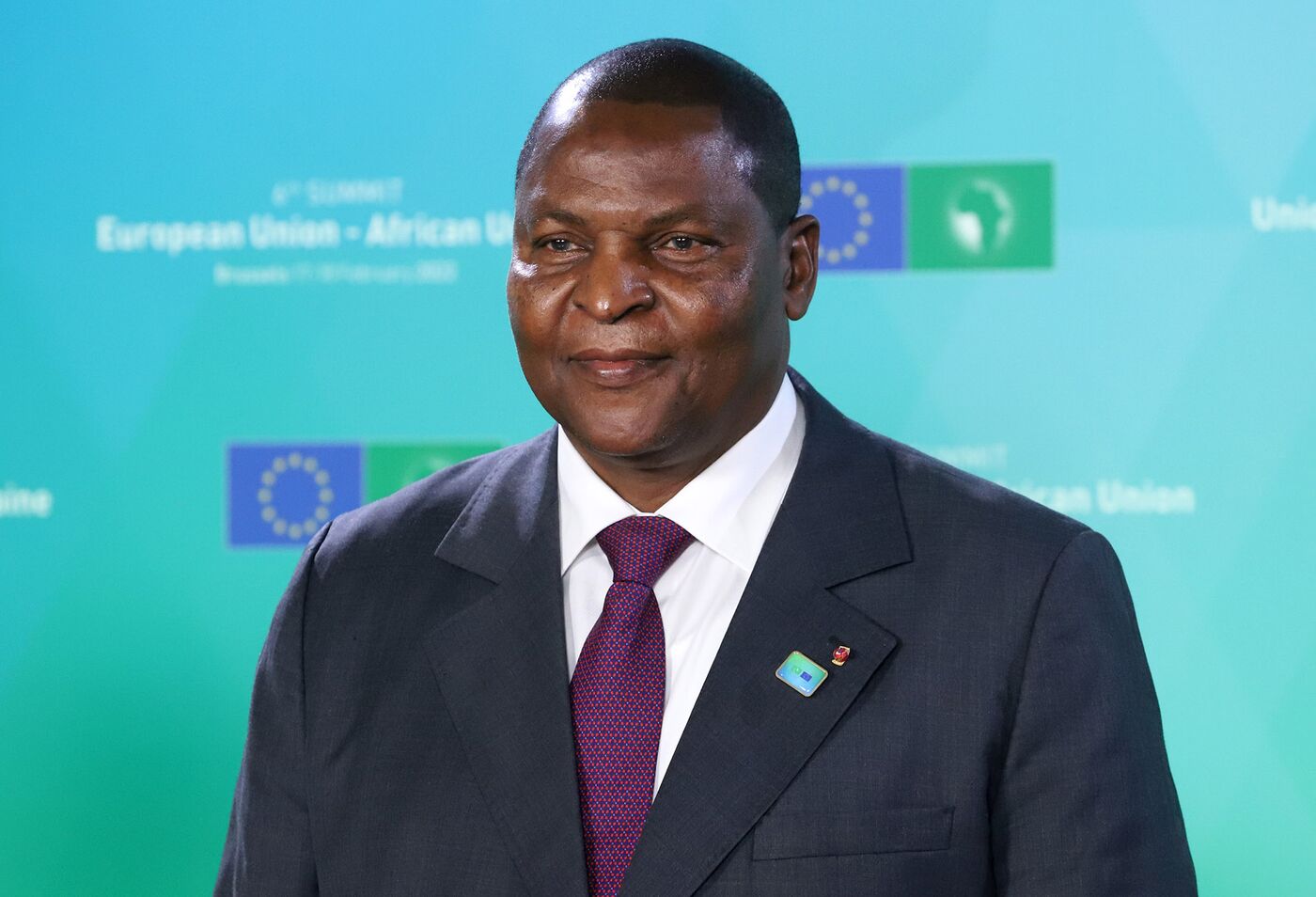 Highlights
The Central African Republic, which adopted Bitcoin as legal tender in April, is poised to roll out its own digital currency as part of a plan to develop its financial industry, according to the nation's leader.
"Sango Coin will be the currency for the next generation," President Faustin-Archange Touadera said in a virtual briefing. The digital money may be rolled out in the third quarter.
The CAR's plan is, however, as scanty in detail as its announcement of becoming the second country to adopt Bitcoin after El Salvador.
Source: Bloomberg

Our Takeaway
CAR's crypto ambitions have raised concerns, given it's one of the world's poorest countries with significant infrastructure gaps. CAR's government said it wants to make the transfer of money easier for its citizens, but just 557,000 of its 4.8 million people have access to the Internet, and electricity coverage remains low. The plan comes as the market capitalization of digital assets has dropped by about $2 trillion since late 2021, with Bitcoin down more than 55% since the beginning of the year. The African Development Bank forecasts the $2.3 billion economy to expand 5.1% this year.
---
Bolt unveils its Africa regional hub in Nairobi, Kenya
Highlights
Bolt, the ride-hailing company, announced that it is opening a regional hub in Kenya that will serve as a host for top managers running operations in Africa.
Before this development, the Uber rival did not have a hub in Africa. It is currently operational in seven African countries which include Kenya, Uganda, Tanzania, Nigeria, Ghana, South Africa, and Tunisia.
"Its strategic location in the region and the available infrastructure has enabled us to grow tremendously in the East African market and we believe we can leverage this to still achieve more across the entire continent," Bolt regional director Paddy Partridge said.
Source: ITNewsAfrica

Our Takeaway
With the new Africa hub, Bolt joins tech giants such as Google and Microsoft in establishing hubs and labs in Nairobi. In April Google announced that it is investing in a product development hub in Kenya as part of its $1-billion investment in Africa over the next five years while earlier on, Kenyan President Uhuru Kenyatta unveiled the completed $27 million Microsoft Africa Development Centre in Nairobi — a facility that is meant to bolster the Kenyan government's quest to secure high-tech jobs in the digital space for the youth.
IFC backs Senegal-based Wave in $92m debt round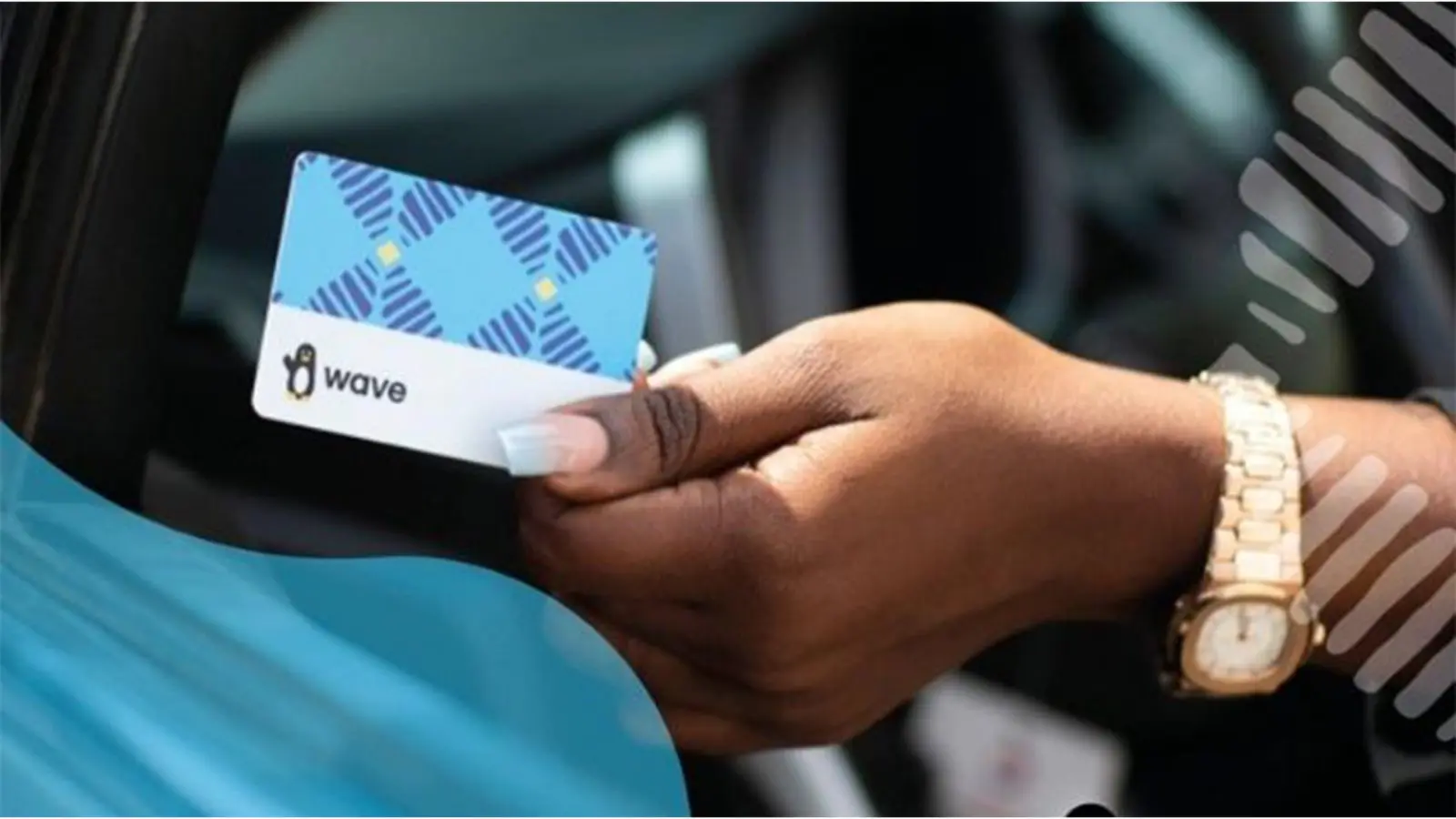 Highlights
IFC has invested in Senegal-based Wave, a mobile money firm that is helping lower prices to expand services in the francophone Africa region.
IFC arranged a $92 million financing package, comprised of a loan from IFC's account, B Loans from Symbiotics, Blue Orchard, responsAbility, and Lendable, as well as parallel loans from Finnfund and Norfund.
The investment from IFC and other lenders is expected to help Wave substantially grow its operations in Côte d'Ivoire and Senegal, deepen its product offering, and expand its customer base for mobile money accounts and payment services.
Source: IFC

Our Takeaway
Wave reached unicorn status last September after closing a $200 million Series A funding round. The startup offers free bill payments, cash-in, and cash-out, and charges only a 1% fee on money transfers, about 70% cheaper than what its competitors offer. The IFC deal should help the startup meet the soaring growth in demand for digital payments and mobile money in West Africa, which had only 24% of active mobile money accounts compared to 34% in East Africa as of 2020. IFC—a member of the World Bank Group—has invested or mobilized over $1.25 billion in the African technology ecosystem over the past six years.
---
Tunisia's Paymee raises six-figure round led by P1 Ventures
Highlights
Tunisia-based fintech Paymee has closed a six-figure funding round led by P1 Ventures.
Founded in 2018 by Marwen Amamou, Paymee offers online payment acceptance solutions to online merchants. It has recently launched a new product, a QR Code that replaces POS terminals.
The startup plans to utilize the funds to accelerate its product development and grow its enterprise offering.
Source: Wamda

Our Takeaway
Tunisia's cash-dominated small business economy offers strong opportunities for fintech companies like Paymee and its funding is reflective of an emerging fintech ecosystem in the North African country. As of 2020, 14% of the fintech firms in Arab countries were located in Egypt followed by Morocco while Tunisia accounted for 9% of the total number of fintech businesses in the region.
---
Startups in MENA raised $324 million in June, per Wamda
Highlights
Startups in the Middle East and North Africa (MENA) region raised $323.7 million across 66 deals in June 2022, an 84% increase in value and 57% in deal volume month-on-month, according to data from Wamda and Digital Digest.
Deal volume was pushed up due to the graduation of cohorts from three different accelerator programs and early-stage companies led in terms of deal count. However, the overall funding value was largely driven by late-stage and high-growth companies.
Pureharvest's $180.5 million round solely made up 55.7% of the funding value, lifting UAE to the top spot. Collectively, Emirati startups raised $278.8 million across 16 deals, accounting for 86% of the total amount raised.
Source: Wamda

Our Takeaway
Yet another report points to a stellar June and first half of the year for startup funding in Africa, despite the decline in venture capital investments globally. With more small-to-medium-sized funds targeting the continent's tech industry, Africa remains one of the fastest-growing VC markets in the world. More so, the continent's tech ecosystem could end the year with around $7 billion, or more, in venture capital raised if investors keep pouring venture dollars into the region at this rate.
Ghana's SolarTaxi secures funding from Persistent to scale offering
Highlights
Ghanaian e-mobility company SolarTaxi has raised funding from Persistent to further scale its offering.
Launched by Jorge Appiah in 2018, SolarTaxi is an e-mobility company that designs, locally assembles, and distributes electric two-wheels (e-2Ws) and four-wheels (e-4Ws) vehicles for transportation and delivery services.
Notable customers in Ghana include e-commerce companies like Jumia and Bolt, which both use SolarTaxi's e-2Ws to deliver customer orders around Accra, while the company also has operations in Kumasi, Takoradi, and Tamale.
Source: Disrupt Africa

Our Takeaway
Globally, the acceptance of electric vehicles is gaining momentum with adoption estimated to have risen six-fold since 2015. In 2020, there were more than 11 million registered EVs including cars, buses, vans, and trucks globally, and the number is expected to hit 145 million by the end of the decade, suggesting a global transition from gas-powered vehicles is right on track. By continents, however, Africa lags behind its peers and has shown little progress so far. Electric vehicles remain rare in most of Africa but local initiatives like SolarTaxi offer a ray of hope that the region won't be left behind.
---
SA VC Futuregrowth launches new high-growth development fund
Highlights
South African venture capital fund Futuregrowth has announced its intention to launch its Futuregrowth High Growth Development Equity Fund (HGDEF), targeting investments in early-stage businesses that will have a strong developmental impact.
Futuregrowth is a leading developmental investor and South Africa's eighth largest asset management firm, with over 50 fund products, more than 25 years of track record, and a staff complement of over 100.
The Futuregrowth HGDEF will form part of Futuregrowth's suite of developmental investment funds which cover a range of impact areas such as infrastructure, social services, clean power, agriculture, regional development, and more.
Source: Disrupt Africa

Our Takeaway
Over the past year, an increasing number of new funds are targeting opportunities in Africa and other frontier markets. Uncovered Fund, LoftyInc Capital, Savannah Fund, and Ventures Platform are some of such Africa-focused firms that have launched. Meanwhile, the new Futuregrowth fund seeks to invest in a range of investments, including early-stage or highly scalable businesses that offer new services or products, niche markets, or disruptive technologies in growth markets.
---
Nigerian open banking startup Mono expands to Kenya
Highlights
Nigerian fintech startup Mono, which is building an open banking infrastructure that enables access to customer financial data and bank payments, has expanded to Kenya as it begins its post-funding continent-wide rollout.
Founded in August 2020, Mono enables businesses in Africa to securely access financial data and accept direct bank payments with APIs all on one platform.
The startup, which took part in the W21 batch of the renowned Silicon Valley-based Y Combinator accelerator, secured a $15 million Series A led by Tiger Global last October to accelerate its continental expansion plans.
Source: Disrupt Africa

Our Takeaway
Mono's entry into Kenya, a thriving hub for digital financial services, is expected to enable businesses to build innovative solutions and experiences in lending, BNPL, finance and asset management, mobile money, and other areas. The launch in Kenya is Mono's first foray into East Africa and as Africa's tech ecosystem matures and the fintech landscape gets more sophisticated, we expect to see infrastructure-focused startups seek growth opportunities in new markets, supported by increased venture capital backing.
At daba, we believe that anyone should have the opportunity to invest in Africa's best private and public companies. We are building the first social investment mobile application to help investors of all levels find, discover, and invest in the best African opportunities they believe in.
Download our e-book now on www.dabafinance.com
See you next week 👋