MARKET UPDATE
African Tech Weekly Recap: April 17 to April 21, 2023
15 min Read April 21, 2023 at 11:41 AM UTC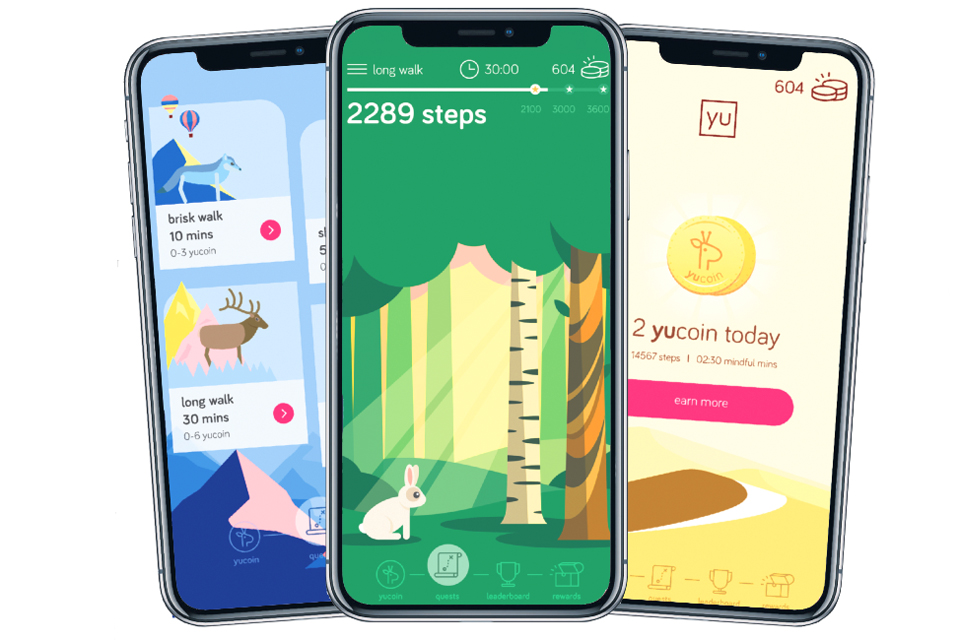 Welcome to our weekly recap where we share the most important news from the African Tech Ecosystem 🌍.
To get access to our Daily investors updates check us out at  https://dabafinance.com/investors-update
Climate-focused VC funding heats up in Africa
Highlights
Venture capital activity around climate tech has been heating up in Africa despite the global VC funding cooldown.
The continent's climate tech startups secured over $860 million in equity funding in 2022, making it Africa's most funded sector after fintech. This was largely driven by clean energy technologies.
Last year's figure represented a 3.5x growth despite macroeconomic headwinds. Over the past few months, a slew of new funds dedicated to investing in the space have launched, indicating that funding for climate tech startups will persist for a while.
Source: TechCrunch

Our Takeaway
When it comes to climate change, nowhere promises bigger opportunities than in Africa. The region offers a massive investment opportunity given the need to reinvent all sectors, and we're already seeing new value chains and business models created – from sustainable agribusiness to renewable energy, driven by a young and rapidly-growing population increasingly tackling big challenges and creating new markets. These present an ever-increasing pipeline of climate-related investment opportunities, hence the recent slew of funding dedicated to the space comes as little surprise.
---
Chekkit gets funding to scale its blockchain-powered solution
Highlights
Nigerian anti-counterfeiting startup Chekkit has secured additional funding to help it scale its blockchain-powered drug safety and tracking solution.
Formed in 2018, Chekkit is an anti-counterfeiting, asset-tracking, and consumer feedback analytics tool. Its platform tracks product movement and the parties involved in transferring products from warehouse to distributor, and on to the final consumer.
The startup has helped secure over 50 million pharmaceutical and consumer goods products and with the funding plans to onboard more manufacturers across Nigeria and Africa, while also expanding to new markets in India, the UK, and the Middle East.
Source: Disrupt Africa

Our Takeaway
In Africa, blockchain technology is being used in many innovative ways and in essential industries from tech, agriculture, mining, and remittances to inclusion, identity, and property, to name a few. Yet, the continent has only a 0.5% share of global blockchain venture funding, which stands at $25.2 billion. In 2021, African blockchain funding was estimated at $127 million, similar in size to a single blockchain 'mega-deal' of which there were 59 globally, indicating a massive gap in funding.
---
Nigerian equities slide as pressure from sell-offs persist
Highlights
The NGX All-Share Index and Market Capitalization depreciated by 2.08% to close last week at 51,893.94 and N28.268 trillion ($61 billion) respectively.
All other indices finished lower except for NGX Consumer Goods and NGX Sovereign Bond.
A total turnover of 2.824 billion shares worth N10.964 billion in 15,686 deals was traded this week by investors on the floor of the Exchange.
Source: Nairametrics

Our Takeaway
Negative sentiments in the Nigerian equities market persisted last week as profit-taking was seen in key banking stocks and analysts believe the volatility in the market will remain ahead of the dividend-paying season. The top five banks in Nigeria, also known as tier-1 banks or FUGAZ, experienced a 1.75% decline in market capitalization, resulting in a loss of N44.2 billion for investors. Overall, four out of the five tier-1 banks suffered negative market sentiments during the week, while one remained unchanged.
---
UK-based insurtech startup YuLife expands into South Africa
Highlights
YuLife, a UK-based provider of digital insurance services, has launched its operations in South Africa, marking its first entry into Africa.
The company's product offerings include a well-being app that harnesses the latest trends in behavioral science and game mechanics to encourage employees to make proactive lifestyle changes while prioritizing prevention by de-risking individuals through healthy activities.
YuLife recently expanded to the US and claims to have seen more than 5x growth in premiums year-on-year. In July 2022, the insurtech startup raised a $120 million Series C, bringing the company's total funding to $206 million.
Source: TechCabal

Our Takeaway
YuLife's expansion into Africa comes at a time when startups are riding on the rapid penetration of digital and mobile devices to overcome the historically low penetration rates across the continent. Its choice market is logical; some 60% of South Africans report having an insurance product, and insurance penetration, measured using premiums as a percentage of GDP, was 13.7% in 2020 – one of the highest in the world. In addition, the gross written premium of the life insurance market—estimated at ~$40.5 billion in 2021—is expected to grow by more than 5% from 2021 to 2026.
---
Autochek acquires majority stake in Egypt's Autotager
Highlights
Nigeria-based car financing platform Autocheck has acquired a majority stake in Egypt's used cars marketplace, AutoTager, which was founded in 2021 by Amr Rezk. The value of the transaction was not disclosed.
The acquisition will enable Autochek to deepen its presence in North Africa starting with Egypt, the second-largest automotive market in Africa. The company currently has a presence in nine countries across East, West, and North Africa.
This is the third acquisition for Autochek in less than a year and the sixth in under two years.
Source: Wamda

Our Takeaway
With over 6 million cars on Egypt's roads, the majority of which are passenger cars and second-hand vehicles, the northern African nation has one of Africa's most extensive vehicle fleets. Like every populous developing country, the large market for used cars, which is dominated by unorganized dealers and classifieds, has attracted startups looking to digitize sourcing, distribution, and financing. With this deal, Autocheck now has active operations in nine countries across East, West, and North Africa, with a partner-led footprint of more than 2,000 dealers and workshop locations.
---
Bitcoin, Ether price rally halts as cryptocurrency values fall
Highlights
The crypto market witnessed a halt in its price rally on Tuesday, after days of continuous growth in values of the digital currencies. Bitcoin recorded a drop of 2.25% early Tuesday, taking its price to $29,353
Bitcoin has settled at its highest price in the last eight months. However, it is worth noting that over the last 24 hours, the value of BTC has dropped by $607.
Ether followed Bitcoin towards the loss-making side of the crypto price chart on Tuesday. Incurring a loss of 0.68%, ETH is currently trading at $2,081.
Source: FXStreet

Our Takeaway
Crypto is coming off a winning week in which prices were boosted by optimism around Ethereum's latest tech upgrade, dubbed "Shapella" (also called "Shanghai"). The update is meant to bring greater liquidity to the network by allowing "locked up" ether to be withdrawn and ultimately draw in more institutional interest in the long term. Bitcoin and ether advanced 8% and 12%, respectively, for the week. But analysts say it wouldn't be surprising to see a small correction in prices this week and there could be some selling pressure as some investors may want to take profits from the previous week.
---
Tanzania's hydropower project pulls $300m AfDB, EU funding
Highlights
Tanzania's government, the African Development Bank, and the French Development Agency (AFD) have signed agreements for two development project loans worth $300 million.
The funds will finance the construction of the 87.8-megawatt Kakono Hydropower Plant located in Kagera region, which also received a grant of $39 million from the European Union.
The plant is expected to serve 4 million people and increase the service coverage rate by around 7% of the population as well as have a major impact on the economic development of the zone.
Source: ABC

Our Takeaway
Infrastructure financing is a critical component of development in Africa, where inadequate infrastructure has long been a barrier to economic growth and social development. While advancing Tanzania's economic development goals, the agreement also highlights the increasing availability of such financing opportunities on the continent, as international institutions like the AfDB and the AFD continue to invest. These investments are critical to addressing Africa's infrastructure deficit, unlocking economic potential, and improving the quality of life for millions of people.
---
Mastercard edtech fellowship selects 12 SA edtech startups
Highlights
South African edtech incubator Injini has announced the 12 startups selected for the first Mastercard Foundation EdTech Fellowship Programme.
Founded in 2017, Injini, a member of the UVU Africa Group, is a registered non-profit company that exists for the sole purpose of improving educational outcomes in Sub-Saharan Africa.
The fellowship will provide startups with direct grant funding, product quality evaluation and certification, skills development, coaching and mentorship, and market access through Injini's network across the education innovation landscape.
Source: Disrupt Africa

Our Takeaway
The past few years have seen a rise in the adoption of edtech innovation in Africa. With hundreds of millions of students in primary and secondary schools, technology presents a massive opportunity for improving education access and quality on the continent. Available projections indicate that the African edtech market will grow into a multibillion-dollar industry, driven by increasing demand for online learning solutions, e-books, and educational apps. However, significant challenges remain for players in the space, such as access to funding and route-to-market which incubators like Injini's can help address.
---
Tunisia's CoaChess raises $191k pre-seed from Omicrone
Highlights
Tunisia-based gaming platform CoaChess has raised a $191,000 pre-seed funding round from Omicrone to revolutionize the chess world via AI-powered tools.
Founded in 2021 by Iheb Kaabi, CoaChess allows chess players of all skill levels to play and learn the game through advanced learning techniques aimed at further developing players' skills.
The recent pre-seed funding round brings the company one step closer to achieving its goals. With the funding, the company can take its innovative tools to the market and improve the game for good.
Source: Wamda

Our Takeaway
Having a combination of the world's fastest-growing young population and increasing digital connectivity puts Africa in a pole position to become the leading video gaming market over the next decade or more. Sub-Saharan Africa is the fastest-growing region worldwide for mobile gamers; its gamers increased to 186 million in 2021 from 77 million in 2015 with 95% on mobile phones. Also, the industry generated nearly $600 million in revenue in the same year. Many startups have emerged to tap into the huge and fast-growing market set to grow further, riding on improving internet access and affordable devices.
---
Raxio secures $170m to build data centers in Africa
Highlights
Raxio, Roha, and Meridiam have secured a sustainability-linked debt facility of up to $170 million in multiple tranches for Raxio Data Centres, a leading pan-African data center developer, and operator.
The financing package includes $110 million from Proparco and the Emerging Africa Infrastructure Fund (EAIF), a Private Infrastructure Development Group (PIDG) company.
The financing will enable Raxio to progress with its ambitious roll-out strategy of state-of-the-art, reliable, and efficient Tier III certified, data center infrastructure across the continent.
Source: ABC

Our Takeaway
Africa's cloud computing and data center market is undeniably untapped. The continent still grapples with the lack of continent-wide digital infrastructure crucial for a digitally included region. Significant investments are being poured by operators into the space with the hope of bridging this gap while tapping into the market revenue potential. The Africa data center market was valued at $2 billion in 2020 and is expected to grow to $5 billion by 2026, at a CAGR of 15%.
---
HRLeverage expands into seven African countries
Highlights
HRLeverage, a provider of technology-driven outsourcing and Professional Employer Organization (PEO) solutions, has announced its expansion into Kenya and seven other African countries, including Uganda, Rwanda, Tanzania, Senegal, Nigeria, and Zambia.
Since its establishment in Lagos in 2014, HRLeverage claims to have provided a comprehensive range of services to help businesses expand into Africa and attract top talent.
The company offers various solutions, including outsourcing, recruitment, HR advisory, workforce management, and Professional Employer Organization (PEO) services.
Source: ABC

Our Takeaway
In Africa, startups digitizing the administrative stack for enterprise customers, such as Workpay, FaidiHR, SeamlessHR, Bento Africa, and Zuberi have a big market opportunity considering the growing appetite for enterprise software solutions among medium-to-large organizations on the continent. The Middle East and Africa's cloud computing industry is expected to grow to $31.4 billion by 2026, from $14.2 billion in 2021, mainly driven by private sector funding and appetite for digital solutions.
---
Senegal's logistics startup Chargel raises $2.5m seed
Highlights
Chargel, a Senegalese startup that matches shippers with transporters, digitizing processes that were previously largely offline, has raised a $2.5 million seed round led by Logos Ventures.
Ventures Platform, Foundation Botnar, DFS Labs, and Seedstars also participated in the round which also included $500,000 debt and the $750,000 it raised last year.
The startup counts some of the world's largest shipping companies, Maersk and Grimaldi, among its earliest clients. In its next growth phase, it is opening up its platform to more clients.
Source: TechCrunch

Our Takeaway
Across Africa, up to 85% of the volume of goods imported and exported is carried through established legacy partnerships between shippers and carriers and relies on road freight transport, which still runs in manual and inefficient ways. Many startups are now offering tools to solve the key challenges of the industry, and this comes at a time when freight demand within the continent is expected to grow 28% by the close of the decade as intra-regional commerce flourishes, driven by AfCFTA, the single largest unrestricted trade region in the world. This growth is set to further grow the demand for trucking services.
---
Africell rolls out mobile money product to millions of Angolans
Highlights
Africell Holding SAL is launching new financial services this weekend in Angola, a country that's lagged behind as the rest of sub-Saharan Africa dominated the mobile payments market.
The firm invested more than $150 million to build out its mobile phone network in Angola and has attracted 7 million customers since it started operating in the country in 2022.
The Afrimoney product is now rolling out after being available via Africell in the Democratic Republic of Congo, Gambia, and Sierra Leonne.
Source: Bloomberg

Our Takeaway
Digital payments have rapidly gained traction in Africa over the years, particularly in countries where traditional banking is limited. In 2021, the continent accounted for 70% of the world's $1 trillion mobile money value after mobile money transactions rose 39% to $701.4 billion from $495 billion in 2020. Platforms such as Safaricom-owned M-Pesa and MTN Mobile Money have transformed the way people access financial services but this rapid growth has been uneven, with some countries like Kenya and Ghana far ahead of their regional counterparts like Angola, Tanzania, or even Nigeria. That means lots of value still abound on the continent for interested operators to capture.
---
Altech Group raises $18m to expand access to energy in DRC
Highlights
DRC-based Altech Group has raised $18 million in debt financing and grants to continue strengthening its market position and expand access to energy across the country.
Founded in 2013, Altech has created a sales and distribution network with a national footprint, counting 4,500 employees and sales agents across 22 out of 26 provinces. It has reportedly sold over 350,000 solar energy products and impacted the lives of more than 1.7 million Congolese.
The growth capital will enable Altech to open more than 30 new sales outlets in rural areas and distribute solar products, to extend clean energy access to people.
Source: Disrupt Africa

Our Takeaway
Altech represents an innovative solution that addresses a critical global challenge, which is most prominent in Africa, where access to reliable and clean electricity remains far behind most other parts of the world. With an electrification rate of 46%, 590 million people are still without access to electricity. At the same time, the region has tremendous solar and wind potential and vast hydropower resources. Addressing this requires a reallocation of capital to support solutions that tap the vast natural resource to power mostly rural economies.
---
ABAN launches 2 new sector-focused angel investor networks
Highlights
The Africa Business Angel Network (ABAN) has launched two new thematic angel networks aimed at supporting startups that are building solutions in the smart cities and digital trade sectors on the continent.
Established in 2015, ABAN is the largest pan-African organization of angel investors, representing more than 65 business angel groups with a combined 1,400 across 35 African countries as well as the diaspora.
The Smart Cities and Digital Trade angel networks will focus on curtailing issues faced by urban cities in Africa by investing in startups offering opportunities to resolve these issues.
Source: Disrupt Africa

Our Takeaway
Africa is experiencing rapid urbanization, and smart city solutions can help address the challenges that come with it. The use of digital technologies can also help facilitate cross-border trade and increase economic growth. In addition, Africa's large youth population and increasing internet penetration provide a vast market for digital products and services. Startups and investors can tap into these opportunities by developing innovative solutions and investing in digital infrastructure. However, they must also navigate challenges such as limited funding, inadequate digital infrastructure, and regulatory frameworks.
ABAN
africa
Africell
Altech Group
Angel investing
Autochek
Autotager
Chargel
Chekkit
CoaChess
daba
dabafinance
Edtech
Egypt
Gaming
HRLeverage
invest in africa
investing in africa
Kenya
mastercard
Nigeria
Raxio
South Africa
Startups
Tanzania
YuLife
This material has been presented for informational and educational purposes only. The views expressed in the articles above are generalized and may not be appropriate for all investors. The information contained in this article should not be construed as, and may not be used in connection with, an offer to sell, or a solicitation of an offer to buy or hold, an interest in any security or investment product. There is no guarantee that past performance will recur or result in a positive outcome. Carefully consider your financial situation, including investment objective, time horizon, risk tolerance, and fees prior to making any investment decisions. No level of diversification or asset allocation can ensure profits or guarantee against losses. Articles do not reflect the views of DABA ADVISORS LLC and do not provide investment advice to Daba's clients. Daba is not engaged in rendering tax, legal or accounting advice. Please consult a qualified professional for this type of service.
Get weekly insights, and latest news on African Public Markets, Startups, and Economy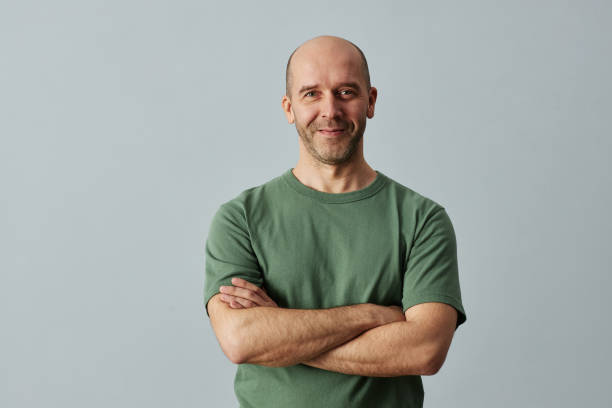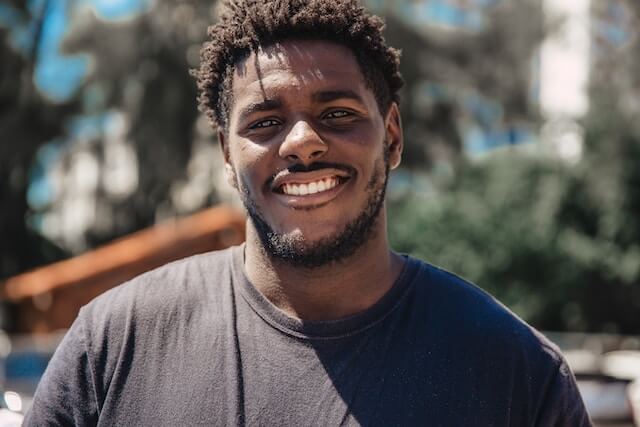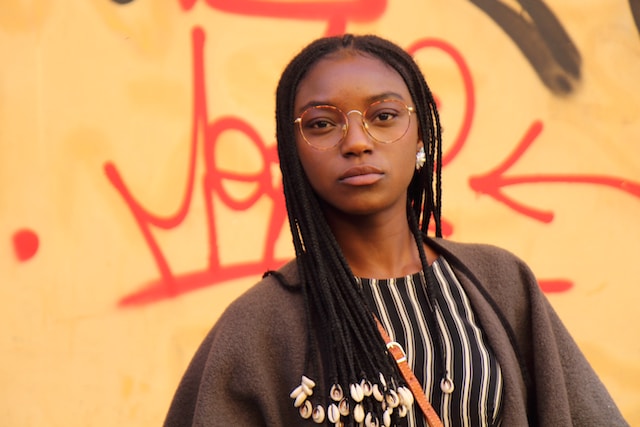 +15k investors have already subscribed
Take action.
Partner with us
Unlock exciting business opportunities and growth potential.
Join Daba
Become a part of our vibrant community and enjoy exclusive benefits.
Contact us
Reach out to us for inquiries, support, or collaboration.