MARKET UPDATE
This week in Africa: Everything you need to know
15 min Read August 18, 2023 at 12:46 PM UTC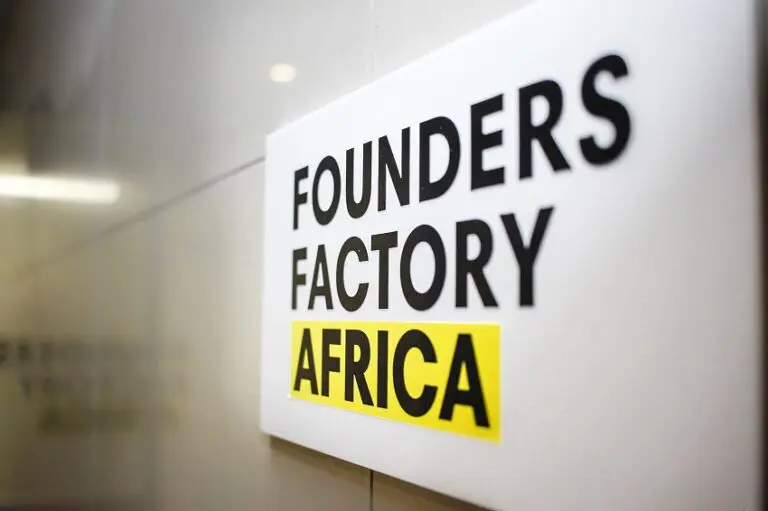 Welcome to our weekly recap where we share the most important news from the African Tech Ecosystem 🌍.
To get access to our Daily investors updates check us out at  https://dabafinance.com/investors-update
Mastercard to buy stake in MTN's $5.2bn fintech unit
Highlights
MTN Group, Africa's biggest wireless carrier, has agreed to sell a minority stake in its $5.2 billion financial-technology business to Mastercard.
The deal will be structured in two parts, including a commercial agreement on payments and remittance that uses Mastercard's technology infrastructure to expand in Africa and the investment into a minority stake.
Meanwhile, in 2021, Mastercard inked a deal with Airtel Africa, one of MTN's competitors, that saw the India-founded telecom receive $100 million for its mobile money business, Airtel Mobile Commerce BV, at a $2.65 billion valuation.
Source: Bloomberg

Our Takeaway
It's not just Airtel and MTN that have lofty fintech ambitions. Across Africa, Safaricom, via M-Pesa, has dominated the Kenyan mobile money business for years. The telecom operator, alongside South Africa's Vodacom, is also keen on separating its fintech arm from the traditional telecom business. There's an incentive to push fintech activities for these telecommunications carriers in Africa because the continent is gradually shifting from primary voice and text mobile to digital services. The financial services these telecom operators offer will see them compete with already established companies in Africa's fintech space, including Interswitch, Flutterwave, Chipper Cash, and MFS Africa.
---
South Africa, Kenya lead Africa's B2B digital payments
Highlights
A new Duplo report finds that Nigeria trails South Africa and Kenya in the development of crucial B2B payment processes across Africa, including the adoption of electronic bank transfers, speed of processing invoices, and payment automation.
The study surveyed more than 1,200 professionals from those countries and Ghana. South Africa leads in electronic bank transfers, with 49.1% choosing it as their preferred way to pay vendors, followed by Nigeria (48.5%), Ghana (34%), and Kenya (31.9%).
Kenya leads by payment automation, with 83.4% of Kenyans stating that their payment system was either semi-automated or fully automated, compared to Nigeria (79.9%), South Africa (71.69%), and Ghana (67.23%).
Source: Duplo

Our Takeaway
Africa's B2B payment sector represents a significant, yet largely untapped opportunity partly due to the complexity and larger transaction volumes associated with B2B payments. Per the World Bank, the continent's share of the global B2B payment opportunity stands at $1.5 trillion but many businesses still grapple with considerable payment delays and other issues, which negatively impact their cash flow and slow their growth. In recent years, digital payments solutions have eased many of these challenges but there remains a number of issues to be addressed in the journey of easing the flow of money between businesses in Africa.
---
D.Light gets $125m to provide off-grid solar products
Highlights
d.light, a provider of household products and affordable finance for low-income households, has closed a $30 million securitization facility with the capability to purchase up to $125 million of receivable assets.
The funding was secured from the Eastern and Southern African Trade and Development Bank Group (TDB Group), bringing its total securitized financing since 2020 to $490 million.
d.light will use the capital to increase its existing securitized financing facility in Tanzania and scale up its low-cost Pay-Go personal finance service in the country to reach more low-income people and households.
Source: ABC

Our Takeaway
Tanzania is the fifth most populous country in Africa and its population of 63.6 million people is spread out over a wide geographical area. Per the World Bank, only 40% of the population has electricity access: the majority currently don't have grid connectivity and a reliable power supply. Seeing the market opportunity in closing this gap, Tanzania was one of d.light's first markets and it has been selling its products there since 2008, a year after the company was founded.
---
Founders Factory secures $114m to back African startups
Highlights
Founders Factory Africa has secured $114 million in funding to scale its model across the African tech ecosystem.
The additional funding comes from the Mastercard Foundation and Johnson & Johnson Impact Ventures, an impact fund within the Johnson & Johnson Foundation, and follows on from previous investments by Standard Bank, the Small Foundation, and Netcare.
The studio says it will use this funding to become sector-agnostic, address gender imbalances in the ecosystem, broaden its capital investment offering to include non-dilutive capital and strengthen internal capacity.
Source: Techpoint Africa

Our Takeaway
The funding is a rare bright spot for the pan-African VC market that has declined at a time of soaring interest rates and global economic uncertainty. Founders Factory expanded from London to Johannesburg in 2018, from where it plans to design, build and scale 140 disruptive tech startups across Africa. Its African portfolio currently cuts across 55 ventures in 11 countries, covering fintech, foodtech, and healthtech companies, among others. The additional funding affirms its hybrid investment model of combining capital and operational support and will help the early-stage investor further improve this model.
---
Nigeria's inflation quickens more than expected
Highlights
Nigeria's inflation rate climbed to a fresh 18-year high on surging transport costs and food prices, adding to pressure on the central bank to raise borrowing costs when it meets next month.
Consumer prices rose an annual 24.1% in July, compared with 22.8% in the prior month, according to the data published by the National Bureau of Statistics.
The median estimate of seven economists in a Bloomberg survey was 23.6%. Prices rose 2.9% month-on-month.
Source: Bloomberg

Our Takeaway
Inflation in Africa's biggest economy has been in double-digits since 2016, eroding savings and incomes, and prompting the central bank to hike interest rates to their highest level in nearly two decades. In the boldest reforms seen in years, President Bola Tinubu scrapped a popular but costly petrol subsidy, causing prices to triple, and ended restrictions on foreign exchange trading, which has weakened the naira by more than 40%. The Central Bank of Nigeria has warned that it will take "significant measures" to stop the sharp decline of the naira.
---
Kenya's Ed Partners gets $1.5m to fund affordable schools
Highlights
Kenyan startup Ed Partners has secured US$1.5 million in debt funding from social impact investor Oikocredit to provide affordable financing to private schools.
Founded in 2018, Ed Partners provides financing options for crucial elements of the education system, including infrastructure, technology, and transport.
The startup, which raised a $1.9 million funding round in June 2021, plans to use the latest funding to offer more affordable loans to Kenyan private schools.
Source: Disrupt Africa

Our Takeaway
When it comes to education for many in Africa, a continent where the average literacy rate is estimated at 70%, and access to higher education lags behind other parts of the world, a few themes are common; what exists in most countries is poorly equipped classrooms, few high-quality teachers, terrible infrastructure, irrelevant curriculum, and ridiculous student-to-teacher ratios (for example, it's been as high as 46:1 in Nigeria for the primary level). Lack of funding is often the biggest reason for this, highlighting why Ed Partners' fundraising is important. 

---
Singapore's Antler launches $60m fund for startups in North Africa, others
Highlights
Singapore-based VC firm Antler has launched a $60 million Middle East North Africa and Pakistan (Menap)-focused fund to invest in the region's entrepreneurial ecosystem, with Jonathan Doerr and Romain Assunção as partners of the fund.
The early-stage fund will also offer co-founder matching, personalized coaching, access to a local and global network of founders and advisors, Menap ecosystem expertise, day zero investment, and support with follow-on funding.
Antler portfolio companies include Airalo, an eSIM services provider that recently raised a $60 million Series B round led by e& Capital.
Source: Wamda

Our Takeaway
As Africa catches up with the developed world in terms of technological progress, accelerators, and investment firms help to bridge this gap by providing crucial access to early-stage capital—be it equity or in the form of grants—and mentorship to startups. The pace of innovation on the continent suggests that for every big startup brand that dominates the headlines with significant funding announcements, there are several other upstarts building tech-driven solutions, though yet to be market-tested, that need early-stage support from funds like Antler's.
---
Property technology startup Flow secures $4.5m for expansion
Highlights
South African proptech startup Flow has bagged a $ 4.5 million Series A funding round to aid its expansion ambitions.
The platform and its APIs enable portals to offer fully-automated off-site advertising social media and digital out-of-home boards at scale, enabling agents and outlets to easily target and connect with buyers and sellers.
The funding is South Africa's largest round for a proptech startup and Flow plans to use it to support its B2B growth strategy, which entails integrating its social media-driven real estate marketing platform into existing international property portals and CRM platforms.
Source: Zawya

Our Takeaway
Proptech is beginning to heat up in Africa. Unlike many other traditional industries, the real estate and property space has mostly stayed the same over the decades. But in recent times, the ongoing technology wave has seen a number of African startups emerge with a vision to give the sector a face-lift. For Flow, it sees an opportunity to address a massive fragmentation challenge in the African and global property market.
---
New Development Bank raises $79m to fund infra projects in South Africa
Highlights
New Development Bank (NDB), a multilateral development bank established by Brazil, Russia, India, China, and South Africa (BRICS), has raised $78.82 million via its debut "ZAR bond issuance".
The NDB's two bonds, a 1 billion rand ($52.3 million) five-year note, and a 500 million rand three-year note attracted 2.67 billion rand of bids in total.
Proceeds will be used to fund infrastructure and sustainable development projects in South Africa.
Source: Sunday Mail

Our Takeaway
The South African bond market has struggled in recent years to attract new issuers to match the growing demand from domestic investors looking for quality credit assets. The successful outcome of the issuance not only sets the benchmark for future issuances by NDB but is also relevant in addressing infrastructure gaps in the country. Africa presents a massive infrastructure investment opportunity with a current investment gap of over $150 billion per year. Only 60% of its population has access to basic electricity, among other infrastructure challenges. With funds like the NDB bond, the continent's infrastructure market is poised for substantial growth in the coming years.
---
Morocco to invest up to $60bn in green hydrogen projects
Highlights
Morocco plans to pump billions of dollars into new green hydrogen and ammonia projects in the next few years as part of an investment drive in renewable energy and related sectors.
Nearly 93% of the value of around $60 billion of the 454 planned projects will cover green hydrogen and ammonia, per a report by the Moroccan Economy and Finance Ministry.
The report, published by the Moroccan Arabic language daily Hespress on Thursday, showed the government has already allocated 1.5 million hectares (3.7 billion square meters) for such projects in various parts of Morocco.
Source: Zawya

Our Takeaway
Green hydrogen is proving to be the latest energy commodity scramble among a few African countries. News of Morocco's plans comes a few weeks after the announcement of $1 billion funds each set up by southern African neighbors, Namibia and South Africa, which seeks to raise capital from local and international investors to also finance green hydrogen projects in their respective countries. With its vast resources, Africa has the potential to become one of the main global renewable energy hubs. But it remains to be seen whether its nations can deliver a cost-competitive product in an emerging global hydrogen sector.
---
Tunisia's Dabchy expands fashion e-commerce to Egypt
Highlights
Tunis-based peer-to-peer (P2P) fashion marketplace Dabchy has launched operations in Egypt.
Founded in 2016, Dabchy is an online platform that allows users to buy and sell pre-used and new clothes online. It raised a $300,000 seed round in 2019.
The startup has a community of hundreds of thousands of users in Tunisia, Morocco, and Algeria, and its Android app has been downloaded over 100,000 times.
Source: Disrupt Africa

Our Takeaway
Startups focused on African fashion are tapping into a growing demand for African designer goods, riding on a growing e-commerce trend. The sheer size of the African population, coupled with a growing diaspora base, means there's a large potential market for cultural items within and outside the continent. In terms of general e-commerce activities on the continent, McKinsey estimates consumer spending to reach $2.1trn by 2025. That presents an opportunity for local retailers to boost African exports with the help of e-commerce platforms like Dabchy and for startups to promote African fashion globally.
---
AWS opens first African Skills Center in South Africa
Highlights
Amazon Web Services has opened its first international Skills Center in Cape Town, South Africa, featuring eight immersive exhibits where visitors can explore real-world cloud applications.
AWS Skills Centers are Amazon's dedicated, in-person cloud learning spaces designed for anyone who is curious about cloud computing, and career possibilities in the industry.
Anyone in the local community can explore how cloud computing technology is powering everything from weather predictions to smart homes.
Source: ABC

Our Takeaway
Cape Town is the third AWS Skills Center to open, joining facilities in Seattle and Arlington, a development that signals the US tech giant's growing ambitions on the continent. The company recently launched a fintech accelerator for African startups, selecting a total of 25 for the inaugural cohort in May. As part of its foray on the continent, it dabbled into e-commerce in Egypt and earlier this year launched local zones in Nigeria, the newest addition to its AWS infrastructure, which already includes local offices, Amazon CloudFront edge locations, and AWS Outposts.  
---
Africa's biggest bank posts record profit as economies recover
Highlights
Standard Bank Group, Africa's biggest bank by assets, reported a record pretax profit in the first half of 2023, driven by a recovery in sub-Saharan economies that helped the lender shake off the gloomy outlook in its home market of South Africa.
Profit attributable to ordinary shareholders climbed 36% to $1.1 billion for the six months through June, fueled by gains in Ghana, Kenya, Mozambique, Nigeria, Uganda, and Zimbabwe.
As part of its optimistic outlook, the Johannesburg-headquartered lender expects revenue growth to beat the rate of cost increases.
Source: Bloomberg

Our Takeaway
South African banks are among the largest on the continent and are known for their well-capitalized balance sheets, conservative lending practices, and strong retail customer base. But local daily power blackouts and a rapid rise in interest rates – by 350 basis points in the last 12 months – have put retail and small business customers of banks under extreme pressure, leading to a spike in bad loans. But Standard Bank's credit loss ratio, a measure of bad loans as a percentage of total loans, stood at 97 basis points (bps), close to the upper range of its target of 100 bps or 1.0%.
---
Bitcoin drops to new two-month low as world markets sell off
Highlights
Top cryptocurrency bitcoin hit a fresh two-month low on Friday, breaking out of its recent tight range as a wave of risk-averse sentiment swept through world markets.
On Thursday, bitcoin fell 7.2% in its biggest one-day drop since November 2022 when top exchange FTX collapsed.
It then slipped to a two-month low of $26,172 during Asian trading hours on Friday, its lowest since June 16. By 0835 GMT, it had partly recovered to $26,441, down 0.8% on the day.
Source: Reuters

Our Takeaway
Bitcoin's whipsaw price action, which reversed most of the cryptocurrency's gains since June, echoes recent declines in other financial assets. Stocks and bonds have fallen since the Fed raised its benchmark interest rate to the highest level in 22 years last month while leaving the door open to further increases this year. Perhaps more significant to the decline, however, was the report that SpaceX, which is run by Elon Musk, wrote down the value of its bitcoin holdings by a total of $373 million, and that the space travel company had sold the virtual currency.
---
A $3bn crude oil deal lifts Nigeria's Eurobonds, local currency
Highlights
Nigeria's naira and Eurobonds rose sharply on Thursday buoyed by a $3 billion loan to help calm the currency market.
The state oil firm NNPC secured the loan to increase the supply of hard currency on the local foreign-exchange market, igniting fresh hopes for a beleaguered naira that has fallen almost 40% in the black market since May.
The naira rose to 860 to the US dollar on the black market from a record low of 960 earlier in the week, while the country's Eurobond prices also rallied on positive sentiment.
Source: Zawya

Our Takeaway
Africa's largest economy's Eurobond prices have had a roller coaster few days after taking a beating earlier in the week when Tinubu's special advisor and spokesman Ajuri Ngelale said on Tuesday that the president did not see petrol prices rising any further, raising concerns that the fuel subsidy could be restored. Ngelale however confirmed that the subsidy would not be reinstated, saying the government was moving forward "without looking back" to the days when the subsidy – which cost the treasury $10 billion last year alone – was in force.
africa
Antler
AWS
Banking
Bitcoin
d.light
daba
dabafinance
Dabchy
Data Center
Ed Partners Africa
Egypt
Financial Services
Flow
Founders Factory
invest in africa
investing in africa
Kenya
mastercard
Morocco
MTN
Nigeria
proptech
South Africa
Standard Bank
Startups
This material has been presented for informational and educational purposes only. The views expressed in the articles above are generalized and may not be appropriate for all investors. The information contained in this article should not be construed as, and may not be used in connection with, an offer to sell, or a solicitation of an offer to buy or hold, an interest in any security or investment product. There is no guarantee that past performance will recur or result in a positive outcome. Carefully consider your financial situation, including investment objective, time horizon, risk tolerance, and fees prior to making any investment decisions. No level of diversification or asset allocation can ensure profits or guarantee against losses. Articles do not reflect the views of DABA ADVISORS LLC and do not provide investment advice to Daba's clients. Daba is not engaged in rendering tax, legal or accounting advice. Please consult a qualified professional for this type of service.
Get weekly insights, and latest news on African Public Markets, Startups, and Economy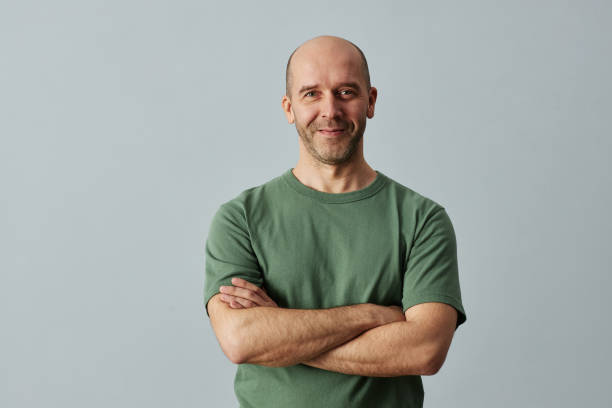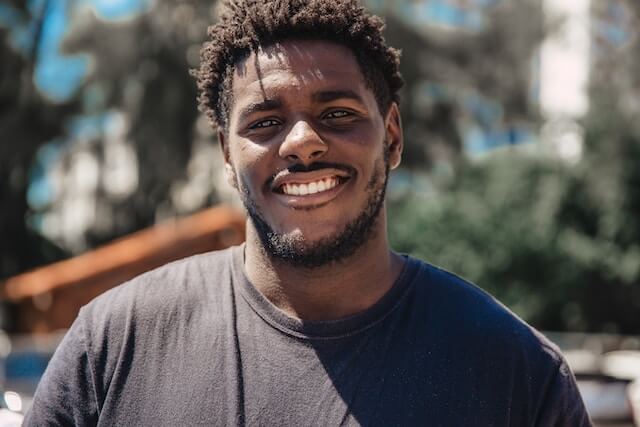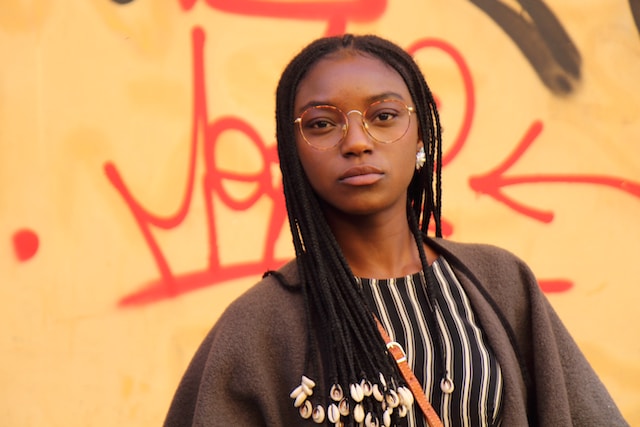 +15k investors have already subscribed
Take action.
Partner with us
Unlock exciting business opportunities and growth potential.
Join Daba
Become a part of our vibrant community and enjoy exclusive benefits.
Contact us
Reach out to us for inquiries, support, or collaboration.