MARKET UPDATE
African Tech Weekly Recap: August 15 to August 19, 2022
16 min Read August 20, 2022 at 11:21 AM UTC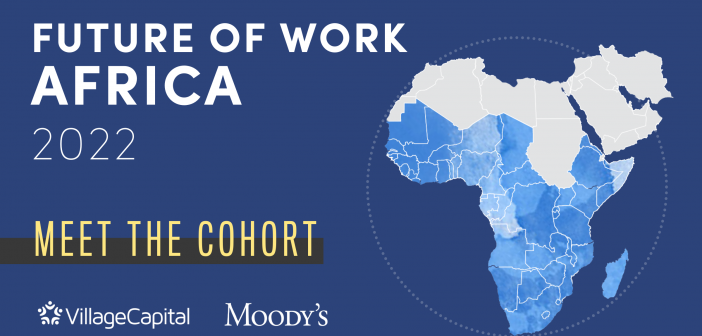 Welcome to our weekly recap where we share the most important news of the African Tech Ecosystem 🌍
To get access to our Daily investor updates check us out   https://dabafinance.com/investors-update
Pastel raises $5.5m to digitize Nigerian SME operations
Highlights
Pastel, a Nigerian startup has closed a seed raise of $5.5 million led by pan-African venture capital firm TLcom Capital.
Global Founders Capital (GFC), Golden Palm Investments, DFS Labs, Ulu Ventures, Plug and Play, and Soma Cap also participated in the seed round. The startup raised a $620,000 pre-seed last year from some of its existing investors.
The company's flagship product, Sabi, is a digital bookkeeping app that allows SMEs to monitor and manage their transactions and customers, get insights into their cashflows, issue receipts, and effectively manage customers who owe them.
Source: TechCrunch

Our Takeaway
Digitizing operations for small businesses in Africa is big business! More than $600 billion of consumer goods are sold in Africa mostly through informal channels every year, supplying the vast majority of the 1.2 billion population. In Nigeria, the traditional retail sector is worth more than $200 billion, consisting of over 40 million businesses of varying sizes. However, the industry is faced with several challenges that can be addressed, profitably, with digitization, an opportunity Pastel and its counterparts/rivals are looking to seize.
---
Egypt's restaurant-tech BONBELL bags $350k angel funding
Highlights
Egypt-based foodtech startup BONBELL has raised $350,000 from a Canadian angel investor.
Founded in 2022 by Doaa Abdel-Hameed, BONBELL offers a cloud-based online food ordering and delivery system, enabling restaurant managers to handle dine-in orders, table reservations, and curbside delivery.
BONBELL plans to use the investment to expand its network of restaurant partners to 750 by the end of 2022 while also set on a course of closing a $10 million round.
Source: Wamda

Our Takeaway
Egypt's growing restaurant industry faces significant challenges, mainly due to a fragmented supply chain that results in delayed deliveries and order mix-ups. In the country, many startups have emerged with technology-enabled solutions to help players within this space manage sourcing and procurement while they focus on delivering a high-quality experience and service to their customers. For these startups, the market opportunity in Egypt and the MENA region is huge with the economy growing rapidly and e-commerce seeing increasing adoption.
---
SA agritech startup Homefarm closes $104k seed round
Highlights
PixelBlue, the parent company of South African agritech start-up Homefarm, has raised about $104 000) in seed funding to enable consumers, communities, and businesses to grow more of their fresh food produce on-site where it is consumed.
Homefarm's fully automated indoor farms and farming-as-a-service model means anybody can grow their own food. Its systems are based on proprietary designs and technologies, and all its products are developed and manufactured in South Africa.
The seed funding is to assist the startup in scaling its operations, improving its service offering, and rolling out its marketing and distribution channels.
Source: Ventureburn

Our Takeaway
Nearly 20% of the world population lives in Africa, and yet the continent accounts for less than 2% of the global agrifood tech investment in 2021, leading to missed untapped opportunities by lack of early-stage seed capital. That underlines the importance of Homefarm's fundraising, which should help the startup scale its solution to a crucial continental problem. With its farms, Homefarm plans to target South Africans looking for easy and reliable indoor farming systems to supply produce all year round to their families, communities, and customers.

Toyota Tsusho invests in Verod-Kepple Africa Ventures
Highlights
Toyota Tsusho Corporation plans to invest in Verod-Kepple Africa Ventures, which is managed by Verod-Kepple Africa Partners.
Toyota's investment aims to support startups while pursuing opportunities for business synergies with Toyota Tsusho Group in the continent.
Launched in 2021, the Verod-Kepple Africa venture plans to make investments of $100 million in the five years from 2022 to 2026 in scalable, tech-enabled, post-revenue businesses bringing about transformative change across various industries on the continent.
Source: Company Statement

Our Takeaway
Corporate venture capital, though nascent, is slowly becoming a source of funding for both startups and VC firms focused on Africa. In South Africa, for instance, there's been major CVC activity from their leading corporates in the past few years; Naspers, Standard Bank, Nedbank, and Multichoice have each in the past decade set up CVC units. Prior to backing VKAV, Toyota Tsusho, together with its subsidiary CFAO SAS, recently established Mobility 54, a corporate VC firm dedicated to investing in and financing mobility-related startups in Africa, which has since invested around $28 million in 14 startups.
---
Moody's, Village Cap launch second Future of Work accelerator
Highlights
Moody's Corporation and Village Capital have launched the second edition of the Future of Work Africa accelerator program, selecting 45 startups building for-profit, market-based solutions in education and employment that can help young people in sub-Saharan Africa better prepare for the future workplace.
The accelerator provides selected companies with access to self-guided training, extensive virtual support, and engagement with mentors.
Selected from a pool of 196 applicants, the startups are sourced from 23 countries and will be distributed between two cohorts.
Source: Disrupt Africa

Our Takeaway
With one-third of the 600 million young people entering the global labor market by 2030 projected to be young Africans, there's a great need to strengthen models that bridge the skills gap, enhance employability, and prepare job candidates for the shifting job landscape. Entrepreneurs across Africa are already developing scalable solutions to address this need, and programs such as the Future of Work accelerator provide much-needed support for these founders and startups.
---
Pan-African firm Liquid buys Israeli tech company Telrad
Highlights
Liquid Intelligent Technologies has completed the acquisition and delisting of Israeli technology company Telrad, which will now be part of Liquid, and its greater parent the Cassava Technologies group.
The Israel-based company provides innovative technology solutions, including networking, cloud infrastructure, information technology, geoinformatics, and cybersecurity for global businesses and governments, with a presence in 13 countries across the Middle East, South America, the United States, Eastern Europe, and Asia.
Liquid plans to leverage Telrad's "strong" R&D program with a keen focus on cybersecurity solutions, data centers, and wireless access technology.
Source: ITNewsAfrica

Our Takeaway
Liquid is a business of Cassava Technologies, a pan-African technology group present in more than 20 countries, mainly in sub-Saharan Africa. The firm is a leading provider of pan-African digital infrastructure with an extensive fiber broadband network covering over 100,000 km. With the acquisition of Telrad, it gets an opportunity to scale its existing portfolio of solutions through integration with Telrad's strong R&D program and technology solutions in cyber security, data centers, and wireless access technology.

Google backs Kenya's Lori Systems via its Africa Fund
Highlights
Lori Systems, an African on-demand logistics and trucking company digitizing haulage and providing shippers with solutions to manage their cargo and transporters, has raised a pre-Series B round in which Google participated along with other existing investors.
Lori Systems' announcement follows the opening of Google's first product development center on the African continent, in Nairobi, Kenya, the city where Lori Systems was founded.
The investment is meant to support the e-logistics company's mission of expanding into the African market, digitizing haulage, and providing shippers with solutions to manage their shipments and haulers more efficiently.
Source: TechCrunch

Our Takeaway
This is the third startup in Africa to receive a similar investment from Google's $50 Million Africa Investment Fund, which CEO Sundar Pichai announced in October 2021. South African game publisher, Carry1st and Ugandan super app, Safeboda are the two other startups in which Google has invested as part of its African Fund. The US tech giant launched the investment fund in order to support African startups and tech-led initiatives, promoting digital transformation and meaningful economic development.
---
Binance appoints ex-HSBC chief to lead its SA unit
Highlights
Binance, one of the world's leading crypto and blockchain infrastructure providers, has announced the appointment of Hannes Wessels as its Country Head of South Africa.
Wessels brings with him over 10 years of experience in the finance sector and is the previous Head of Global Banking for South Africa at HSBC. He is expected to lead the development of business strategies and drive strategic initiatives for Binance in South Africa.
The firm says the new appointment will further its ambitions to drive its business operations in the region.
Source: ITNewsAfrica

Our Takeaway
Cryptocurrencies and the blockchain industry generally have less than a 10% adoption rate in South Africa, per data from Finder. However, interest in the technology continues to grow and global industry leaders like Binance and Yellow Card remain at the forefront of driving adoption as well as blockchain education in the region, where unfavorable macroeconomic conditions – such as weak currencies and fragmented financial systems – support the adoption of cryptocurrency for personal and business purposes.
---
Angola records first initial public offering via Banco BAI
Highlights
Banco BAI, Angola's biggest private bank, recently successfully completed the country's first initial public offering (IPO) of shares and raised $94 million.
This sets the scene for the first equity trades on the bourse, Bodiva, eight years after it was launched in 2014. The exchange has been trading government bonds and other debt, totaling $2 billion in 2020.
More so, the government reportedly plans to sell its stakes in several companies, including television and telecommunications provider TVCabo Angola, bank Caixa Angola, oil company ACREP and fuel retailer Sonangalp.
Source: African Business

Our Takeaway
Under President Joao Lourenco, the southern African OPEC member has embarked on ambitious reforms to overhaul the state-dominated economy and attract private investment. In the BAI IPO, state-owned oil and diamond companies, Sonangol and Endiama completely sold their stakes in the bank. With Banco BAI's successful IPO, raising $94 million, the country could be looking at a flood of listings and capital increases – which could help reverse the fortunes of an economy that's been in recession for five years.

Kenyan agritech iProcure raises $10.2m Series B
Highlights
iProcure, a Kenyan B2B agritech startup, has secured $10.2 million in a series B funding round from Novastar Ventures, Ceniarth, and British International Investment (BII).
The latest round included $1.2 million in debt and was led by Investisseurs & Partenaires (I&P). So far, it brings the total funding raised by iProcure to $17.2 million.
Since 2014, the startup has been connecting agricultural manufacturers and distributors to local retailers (agro-dealers), through its unique distribution infrastructure that interlinks agricultural supply chains.
Source: TechCrunch

Our Takeaway
iProcure is one of many new agritech startups that have sprung up across Africa, and are finding business opportunities in addressing the lack of infrastructure and other farming challenges. However, while African tech startups attracted more than $5 billion from local and foreign venture backers in 2021, only a fraction of that financing went to agritech ventures, highlighting a gap in funding available to the sector. That underscores the importance of this fundraising announcement – and is even more relevant for Kenya, where agriculture accounts for 23% of GDP and employs nearly 40% of the country's population and 70% of its rural people.
---
Africa-focused Koolboks closes $2.5m seed round
Highlights
Koolboks, a startup providing accessible cold storage solutions to businesses, has received a $2.5 million seed funding, bringing its total investment to date to $3.5 million.
Founded in 2018, Koolboks combines the supply of sun with water to create a solution able to generate refrigeration for up to four days without power and sunlight.
Koolboks plans to deploy the capital to scale its expansion across Nigeria, including building its team to support its growing B2C business and construction of a local assembly facility in the country. The company also opened an affiliate office in Kenya in July.
Source: TechCrunch

Our Takeaway
The off-grid refrigeration market is worth $4.4 billion and is growing at a rate of 7%, per the Efficiency for Access Coalition. With more than 700 million people across Africa lacking proper access to electricity, and only 17% having access to refrigeration, Koolboks aims to close the gap in equitable access to clean, readily available energy, while also reducing food waste and GHG (greenhouse gas) emissions. Its ice thermal refrigeration technology reduces CO2 emissions, displacing the use of diesel, and incorporating an environmentally friendly refrigerant.
---
New women-focused startup accelerator launches in Africa
Highlights
The Tech African Women (TAW) program has officially launched in the hopes of providing support and acceleration to women-owned African tech startups, taking their businesses from the idea stage into real-world operations.
TAW is led by the United Nations Economic Commission for Africa (ECA), in partnership with Betacube, and invites applications from female-led idea stage startups from Ethiopia, Senegal, Tanzania, and Tunisia.
The program's objective is to "empower" female founders to leverage their skills in building strong tech startups from scratch, accelerate the transformation of project ideas into validated business models, and develop alliances between different African ecosystems.
Source: Disrupt Africa

Our Takeaway
In Africa, female entrepreneurs are taking their place in the male-dominated tech world. However, gender bias still makes it harder for them to access finance and grow their businesses. Per Briter Bridges, only 3% of the total funding raised by startups in Africa since 2013 has gone to all-women co-founded teams. Collective stakeholder efforts are crucial to increasing female representation in and contribution to the startup space, which remains minute against a faster-growing percentage of ventures run by men.

Nigerian e-commerce platform Omnibiz raises $15m pre-Series A
Highlights
Omnibiz, a Nigerian B2B e-commerce company, has secured a $15 million pre-Series A investment led by Timon Capital. The raise is structured as a $5M equity and $10M debt investment deal and saw participation from several investors.
Present in over 12 cities in Ghana and Nigeria, Omnibiz provides retailers with a fully integrated digital platform, on which they can purchase and restock conveniently from over 200 product brands.
The funding will help the startup's planned regional expansion, particularly to second-tier cities in Nigeria like Ilorin, Asaba, and Akure, where retail is growing.
Source: TechCabal

Our Takeaway
Informal retail controls 90% of Africa's consumer products and retail market with more than $600 billion of consumer goods sold through those channels every year, supplying the vast majority of the 1.2 billion population. In Nigeria, the traditional retail sector is worth more than $200 billion, consisting of over 40 million businesses of varying sizes. However, the industry is faced with several challenges that can be addressed, profitably, with digitization, an opportunity Omnibiz and its counterparts/rivals are looking to seize. Digitizing operations for small businesses in Africa is big business!
---
Africa-focused Microtraction hits $15m first close on its pre-seed fund
Highlights
Microtraction, an early-stage VC firm that invests in pre-seed African startups, has reached the first close of its second fund, Microtraction Community Limited, at $15 million.
The fund doesn't have a set target and seeks to write first checks of $100,000 for 7% into startups with an option for a "quick top-up" of up to $350,000, as long as they are not over 25% of the company's next official fundraising round.
The target is to invest in 60 startups and provide follow-on investment to 20% of them in their next round. Microtraction has already invested in 20 companies from its second fund.
Source: TechCrunch

Our Takeaway
An increasing number of small- to medium-sized funds with $10 million to $50 million of capital to deploy are targeting opportunities in Africa and other frontier markets. Uncovered Fund, LoftyInc Capital, Savannah Fund, and Ventures Platform are some of such Africa-focused firms that have launched in the past year. Microtraction's first fund wrote checks to 19 companies in four countries: Nigeria, Ghana, Kenya, and Rwanda in startups that include Cowrywise, 54gene, Raise, Helicarrier, Bitsika, and Lemonade Finance.
---
Kenyan startup Afya Rekod partners with UK's Medi-Science
Highlights
The UK's Medi-science International Limited and Kenya-based startup Afya Rekod have announced a partnership that seeks to transform healthcare delivery through decentralization and improved access to personal health data in Africa and Europe.
The partnership will reportedly give patients an accessible record of their own health history, by enabling patients, doctors, and hospitals to host health records securely on one platform through a digital application.
To protect the confidentiality of records, Afya Rekod uses various AI and blockchain modules, and the patient maintains the sovereign right of ownership of their health data.
Source: ITNewsAfrica

Our Takeaway
Decentralization of healthcare records signifies the modification or change of current healthcare systems. More so, Afya Rekod's solution is one of many innovative ways the emerging blockchain technology is being used in Africa, apart from finance, and is a much-needed one. On the continent, most health centers and hospitals still largely rely on pen and paper to record and keep health-related information, which is often locked away in files and storage rooms. The partnership comes at a time when healthcare startups are increasingly getting investors' attention.
At daba, we believe that anyone should have the opportunity to invest in Africa's best private and public companies. We are building the first social investment mobile application to help investors of all levels find, discover, and invest in the best African opportunities they believe in.
Download our e-book now on www.dabafinance.com
See you next week 👋
africa
African Startups
African Tech Weekly Recap
daba
dabafinance
Egypt
fund raise
invest in africa
investing in africa
Kenya
South Africa
Startups
VC funding
This material has been presented for informational and educational purposes only. The views expressed in the articles above are generalized and may not be appropriate for all investors. The information contained in this article should not be construed as, and may not be used in connection with, an offer to sell, or a solicitation of an offer to buy or hold, an interest in any security or investment product. There is no guarantee that past performance will recur or result in a positive outcome. Carefully consider your financial situation, including investment objective, time horizon, risk tolerance, and fees prior to making any investment decisions. No level of diversification or asset allocation can ensure profits or guarantee against losses. Articles do not reflect the views of DABA ADVISORS LLC and do not provide investment advice to Daba's clients. Daba is not engaged in rendering tax, legal or accounting advice. Please consult a qualified professional for this type of service.
Get weekly insights, and latest news on African Public Markets, Startups, and Economy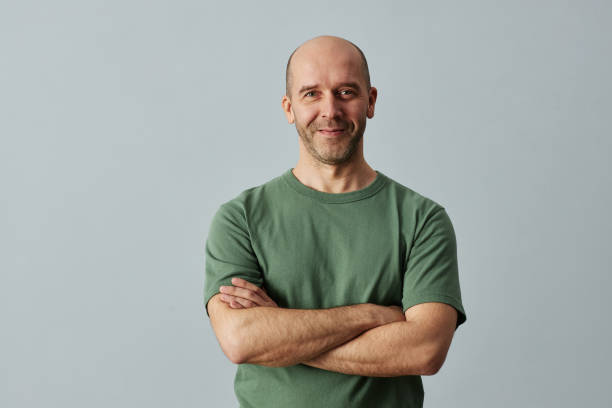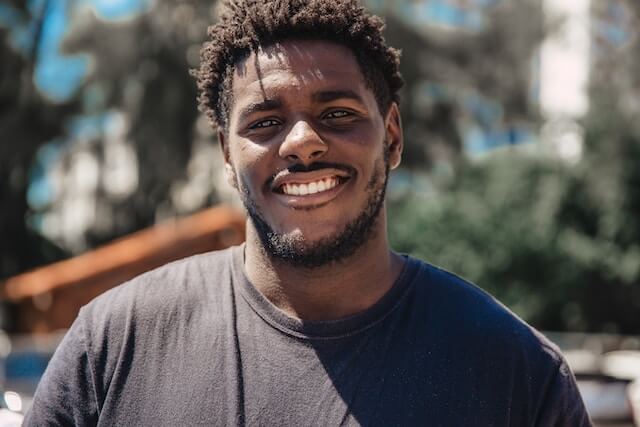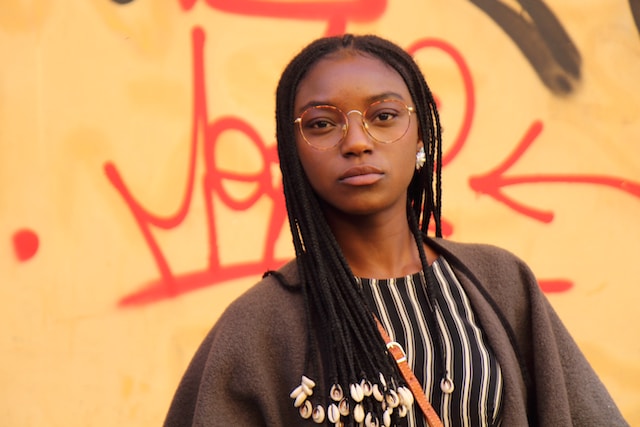 +15k investors have already subscribed
Take action.
Partner with us
Unlock exciting business opportunities and growth potential.
Join Daba
Become a part of our vibrant community and enjoy exclusive benefits.
Contact us
Reach out to us for inquiries, support, or collaboration.