MARKET UPDATE
African Tech Weekly Recap: August 8 to August 12, 2022
16 min Read August 13, 2022 at 11:06 AM UTC
Welcome to our weekly recap where we share the most important news of the African Tech Ecosystem 🌍
To get access to our Daily investor updates check us out   https://dabafinnace.com/investors-update
Kenyan HR startup FaidiHR secures funding from SprintX
Highlights
Kenyan HR startup Crew HR & Payroll has rebranded as FaidiHR after it received an undisclosed amount of funding from SprintX, a US-based VC focused on early-stage startups.
Founded in 2018, the startup offers an all-in-one cloud platform that allows small and medium enterprises in Africa to automate their HR processes – including payroll, off-days, employee data, tasks, inventory, training, appraisals, and expenses.
The undisclosed round of funding will be used to expand in East Africa, with the startup eyeing entry into Uganda, Tanzania, and the Democratic Republic of Congo (DRC).
Source: Disrupt Africa

Our Takeaway
In Africa, startups digitizing the administrative stack for enterprise customers, such as FaidiHR, have a big market opportunity considering the growing appetite for enterprise software solutions among medium-to-large organizations on the continent. The Middle East and Africa's cloud computing industry is expected to grow to $31.4 billion by 2026, from $14.2 billion in 2021.
---
Nigeria-based systems integrator Bluechip expands to Europe
Highlights
Bluechip Technologies, an enterprise company that partners with international OEMs like Microsoft and Oracle and provides data warehousing solutions and enterprise applications to banks, telcos, and insurance firms, is announcing its European launch.
CEO Olumide Soyombo, one of Nigeria's high-profile angel investors who launched a fund Voltron Capital last year, started Bluechip Technologies with Kazeem Tewogbade.
Having launched in 2008 with a $30,000 seed investment, Bluechip has grown to employ nearly 200 consultants and expanded across other African markets such as Kenya, DRC Congo, Zambia, and Ghana. Its clientele includes FirstBank, MTN, 9mobile, Lafarge, GTBank, and Access Bank.
Source: TechCrunch

Our Takeaway
Not often does an African firm expand into Europe or outside the continent. But for Bluechip, the post-pandemic trend in remote working, a critical shortage of tech talent, and an increase in demand for managing data more efficiently present a great opportunity for the company to deliver specialized services in Europe, per its CEO. Recent research predicts the region's big data and business analytics market size to hit $105 billion+ by 2027.
---
New women-focused startup accelerator launches in Africa
Highlights
The Tech African Women (TAW) program has officially launched in the hopes of providing support and acceleration to women-owned African tech startups, taking their businesses from the idea stage into real-world operations.
TAW is led by the United Nations Economic Commission for Africa (ECA), in partnership with Betacube, and invites applications from female-led idea stage startups from Ethiopia, Senegal, Tanzania, and Tunisia.
The program's objective is to "empower" female founders to leverage their skills in building strong tech startups from scratch, accelerate the transformation of project ideas into validated business models, and develop alliances between different African ecosystems.
Source: ITNewsAfrica

Our Takeaway
In Africa, female entrepreneurs are taking their place in the male-dominated tech world. However, gender bias still makes it harder for them to access finance and grow their businesses. Per Briter Bridges, only 3% of the total funding raised by startups in Africa since 2013 has gone to all-women co-founded teams. Collective stakeholder efforts are crucial to increasing female representation in and contribution to the startup space, which remains minute against a faster-growing percentage of ventures run by men.
Egypt's OneOrder gets $6.5m from Contact Factoring
Highlights
Egypt-based OneOrder, an e-commerce startup catering to the restaurant and hospitality sector, is receiving $6.5 million from Contact Factoring, a subsidiary of Contact Financial Holding.
Founded by Tamer Amer, OneOrder launched earlier this year after securing $1 million in seed funding. It helps restaurants and food businesses source fresh and packaged food products in large quantities directly from suppliers through its platform.
The agreement comes as part of a series of partnerships that Contact plans to complete within the framework of its expansion plan, which aims to provide a wide range of integrated financial solutions.
Source: Wamda

Our Takeaway
Given the challenges Egypt's growing restaurant industry faces due to a fragmented supply chain, many startups have emerged launching technology-enabled solutions to help restaurants manage sourcing and procurement while they focus on delivering a high-quality experience and service to their customers. For these startups, the market opportunity in Egypt and the MENA region is huge as the economy grows rapidly.
---
Ugandan tourism startup Tripesa raises pre-seed funding
Highlights
Ugandan tourism-tech startup Tripesa has raised a pre-seed round of funding as it seeks product-market fit ahead of continental expansion.
Tripesa began life as an online travel marketplace called RoundBob, which was forced to close as the tourism industry ground to a halt due to COVID-19.
However, the company has rebranded into Tripesa, which is building infrastructure and logistics to help companies in the African tourism and experiences space do business online at a lower cost.
Source: Disrupt Africa

Our Takeaway
Tripesa claims to have over 260 businesses in Uganda and Kenya signed up to the platform. Its market is a significant one. The tourism industry earns Africa $35 billion annually, and employs over 24 million people, with operations cutting across multiple sub-sectors like tour operators, travel agencies, tour guides, transport companies, souvenirs and trinkets, museums, events, and many others.
---
Google's Equiano subsea cable reaches South Africa
Highlights
Google's Equiano Subsea Cable, which seeks to connect Europe to Africa via the ocean, has reportedly made its final stop on Monday, landing in Melkbosstrand, Western Cape, South Africa.
This landing represents the end of the Equiano cable's $14-billion journey, which began in Lisbon, Portugal in 2019 and had several stops along the Western coast of Africa. Its latest stop was in Swakopmund, Namibia, last month.
The Equiano cable serves as an internet infrastructure connection between South Africa, Portugal, and several other countries including Nigeria. The cable has a capacity of 144 terabytes/second, making it the highest-capacity internet cable ever landed on the African continent.
Source: ITNewsAfrica

Our Takeaway
The subsea cable is expected to increase the internet speeds in Africa by 2.5x and increase internet penetration by 7.5% in the next three years, per a study by Africa Practice and Genesis Analytics. In addition, thousands of indirect jobs are forecasted to be created between 2022 and 2025 as a result of the cable's effect on the expansion of Africa's digital economy and associated sectors. More so, the implementation of cable makes the continent even more attractive for data center and cloud computing giants, which are already stepping up investments in Africa.
SA's DataProphet closes $10m Series A to scale its AI services
Highlights
South African startup DataProphet, which uses artificial intelligence (AI) to help manufacturers autonomous their operations, has completed its US$10 million Series A round to accelerate its growth globally.
The company's AI-as-a-service, DataProphet PRESCRIBE, proactively prescribes changes to a manufacturing plant's control plans to continuously optimize production without the expert human analysis typically required.
The startup announced the first $6 million of its Series A round, secured from IDC and Norican, back in 2020. The additional funding provides DataProphet with the capital to invest further in its product suite while facilitating targeted growth in selected geographies and manufacturing verticals.
Source: TechCrunch

Our Takeaway
DataProphet is one of the leading startups offering Artificial intelligence-based solutions to improve business processes and operations in Africa, where AI startups are springing up and increasingly attracting VC dollars. In May, a surprising entry into the top three African tech sectors by funding raised was AI/deeptech, with startups playing in this space raising $47 million led by Instabug's $46 million Series B raise. DataProphet's customer base has already expanded to the Americas, Europe, and Asia, and with this funding behind it, the company anticipates further growth.
---
Convertedin closes $3m seed round for its marketing platform
Highlights
Egypt-based marketing platform Convertedin has raised a $3 million seed round, led by Saudi Arabia-headquartered Merak Capital, with participation from 500 Global and MSAS.
Founded in 2019 by Mohamed Atef, Mohamed Fergany, and Mustafa Raslan, Convertedin is a marketing operating system built for companies to drive e-commerce sales and grow their revenue.
The startup plans to use the funds to launch operations in Brazil while expanding its presence in Egypt and Saudi Arabia.
Source: Wamda

Our Takeaway
As the e-commerce industry in the Middle East and North Africa (MENA) region grows, Convertedin's market opportunity is substantial. In 2017, the market was worth $8.4 billion, with an annual growth of 25% since 2014, and is predicted to reach $28.5 billion by the end of this year. With the accelerated adoption of e-commerce induced by the COVID-19 pandemic, these figures are bound to have increased substantially.
---
Egyptian social commerce startup Sharwa raises $2m pre-seed
Highlights
Egypt-based social commerce platform Sharwa has closed a $2 million pre-seed funding round, co-led by Nuwa Capital and Hambro Perks Oryx Fund, among other investors.
Founded in 2022, Sharwa allows customers to purchase their essential household items like groceries and appliances at affordable prices through its app. Customers can club their baskets into a group order and place them through Sharwa using WhatsApp or directly on its app, unlocking wholesale prices from manufacturers for next-day delivery.
Sharwa plans to deploy proceeds from the investment to develop the platform's technology and obtain further talent.
Source: Wamda

Our Takeaway
In Africa, e-commerce is gradually evolving to become social selling and in some cases, group buying. Across the continent, startups are springing up with different e-commerce business models built around social networking and messaging sites like Facebook and WhatsApp that consumers already use. Facebook and Instagram are used for online shopping more than e-commerce marketplaces by Africans, per a 2019 GeoPoll survey. This emerging social commerce sub-sector is set to witness exponential growth in the coming years as more startups emerge and consumers embrace making purchases via social media platforms.
Nigeria's TeamApt raises over $50m for market expansion
Highlights
TeamApt, a Nigerian fintech that provides business payments and banking platforms, has raised over $50 million in what is reported as a pre-series C funding round.
QED Investors, a U.S. fintech-focused venture capital firm that hired Gbenga Ajayi and Chidinma Iwueke to lead its entry into Africa, led the new investment. Novastar Ventures (co-lead), Lightrock, and BII — also participated in this round.
The company said the fund would allow it to expand its credit services, move into new markets, and "spread financial happiness by digitizing Africa's economy."
Source: TechCrunch

Our Takeaway
With almost $5 billion in assets under management (AUM) and a recently closed $1.05 billion seventh fund, QED has backed over 180 companies (27 of them unicorns). In TeamApt, the VC firm finds a company that bootstrapped for four years before raising a venture round in 2019 but has grown 300% annually to build one of the largest fintech startups in Africa (in revenue and market cap) — and is profitable. It processes a $100 billion annualized run-rate transaction value via its products Monnify and Moniepoint—which now serves 400,000 small and medium-sized businesses across Nigeria.
---
Kenyan social commerce startup Elloe acquires Flo by Saada
Highlights
Kenya's Elloe, a conversational e-commerce startup, has acquired counterpart Flo by Saada for an undisclosed sum to help it scale operations and move into new markets.
Founded by Owen Sakawa, Elloe is an AI-powered, conversational commerce platform that allows SMEs to buy and sell products online across any messaging platform. 
The startup raised a $1 million pre-seed funding round in April, and has now acquired Flo by Saada, whose team will join Elloe's product and engineering group in Kenya as the company incorporates the technology to complement its existing portfolio of messaging services with a packaged, AI-driven offering.
Source: Disrupt Africa

Our Takeaway
Facebook and Instagram are used for online shopping more than e-commerce marketplaces by Africans, per a GeoPoll survey. By many projections, Africa's emerging social commerce space is set to witness exponential growth in the coming years as more startups emerge and consumers embrace making purchases via social media platforms. Consolidation of players within the space is also a huge boost as startups merge capabilities for a better shot at scale. With the acquisition, Elloe expects to be able to accelerate its next phase of business growth by expanding operations for its clients and its footprint beyond Kenya and the Philippines.
---
Kenyan fintech startup FinAccess closes $500k funding round
Highlights
Kenyan startup FinAccess, which digitizes Savings and Credit Cooperative Organisations (SACCOs) and farming cooperatives in East Africa, has raised $500,000 in funding from HAVAÍC.
Founded in 2017, FinAccess offers a SaaS solution to SACCOs and co-ops. The company's two core products are banking software solution Fincore and agricultural software solution Grobox.
The funding from HAVAÍC, allocated from the VC firm's $20 million HAVAÍC Universum Core African Fund, is part of a pre-Series A funding round and will help FinAccess cement its market leadership in Kenya and expand into other markets.
Source: TechCabal

Our Takeaway
In most rural parts of Africa, cooperative organizations bring together people with similar social and financial backgrounds and play a crucial role in helping community members access a wide range of saving and investment opportunities. In Kenya, they have emerged as the dominant micro-financing societies that spearhead savings and investment in the country. Digitization, provided by FinAccess, ultimately releases credit and other vital financial services so farmers and other members can increase productivity and efficiency and for the startup, there is so much scope to continue growing across Kenya and beyond.
Airtel Africa signs $124m credit facility with Citi Bank
Highlights
Airtel Africa, one of Africa's largest telecom groups with a presence in 14 countries across the continent, this week announced the signing of a $125 million revolving credit facility with investment banking group Citi through its branch offices/subsidiaries in sub-Saharan Africa.
The facility will be used to support Airtel Africa's operations and investments in four of its subsidiaries. It's in line with its strategy to raise debt in its local operating companies and will include both local currency and US dollar-denominated debt.
Also, the deal provides potential interest rate savings in exchange for achieving social impact milestones relating to digital inclusion and gender diversity, with a focus on rural areas and women.
Source: ITNewsAfrica

Our Takeaway
Airtel Africa, which has seen a strong business resurgence in recent years, was made part of the FTSE 100 Index in end-January. In March, it raised $194 million via debt from the International Finance Corporation (IFC) to fund the CAPEX needs of key subsidiaries and refinance existing loans. Airtel Africa reported a net profit of $178 million in the first quarter of FY23, a 25% jump from a year earlier. But net profit fell 26% sequentially, hurt by higher costs and also barring outgoing calls for customers in Nigeria who had not yet registered their national identification numbers.
---
SWVL closes $20m private placement deal with US investors
Highlights
Mobility and transport solutions provider SWVL has an agreement with US-based investors for the sale and purchase of over 12 million shares along with securities for $20 million at a price of $1.65 per share.
The Series A warrants and Series B warrants will expire five years from the date of issuance and two years from the date of issuance, respectively. If the warrants are exercised during the said period, it will receive an additional $30 million.
Earlier this year, the transport startup went public via a special purpose acquisition company (SPAC). It has raised a total of $264 million since its founding in Egypt in 2017.
Source: Disrupt Africa

Our Takeaway
Founded in Egypt before moving camp to Dubai in the United Arab Emirates (UAE), SWVL's fundraising methods are unique for a startup founded out of Africa, having gone public through a SPAC back in April. The decision to sell its shares privately could be seen as a response to the ongoing economic downturn, which has already seen the Nasdaq-listed company sack 30% of its employees, halted certain services in Kenya and Pakistan as well as suspended a number of routes in its home market of Egypt, and call off the $100 million acquisition of Zeelo, a UK-based B2B smart bus operator.
---
SA metaverse startup SodaWorld gets funding from Swiss firm
Highlights
South African metaverse startup SodaWorld has secured an undisclosed amount of funding from Swiss venture capital firm CV VC to enable artists to earn much-needed revenue from their work in the Metaverse.
Its platform, Sodaworld.tv, is a Twitch and Netflix-style portal that enables artists to engage an online audience. The platform is one of only two global projects on the Venice virtual reality program at this year's Venice Biennale in Italy.
The CV VC investment follows SodaWorld's completion of the CV Labs' global incubator program which featured 6 other Web3 startups from around the world.
Source: TechCabal

Our Takeaway
Many analysts predict the metaverse could be the next incarnation of the internet, with extended reality (XR) technologies like VR and augmented reality (AR) – which merge the digital and physical world – providing an immersive consumer experience. There's a belief that it also has the potential to unlock huge economic opportunities for Africa, however, widespread connectivity remains a concern with just 28% of the African population connected to the internet by the end of 2020, according to GSMA. Still, efforts by local players like SodaWorld should ensure the continent isn't totally left behind.
At daba, we believe that anyone should have the opportunity to invest in Africa's best private and public companies. We are building the first social investment mobile application to help investors of all levels find, discover, and invest in the best African opportunities they believe in.
Download our e-book now on www.dabafinance.com
See you next week 👋
africa
daba
dabafinance
Egypt
fundraise
invest in africa
investing in africa
Kenya
Nigeria
Pre-Seed
Series A
South Africa
Startups
VC
VC funding
This material has been presented for informational and educational purposes only. The views expressed in the articles above are generalized and may not be appropriate for all investors. The information contained in this article should not be construed as, and may not be used in connection with, an offer to sell, or a solicitation of an offer to buy or hold, an interest in any security or investment product. There is no guarantee that past performance will recur or result in a positive outcome. Carefully consider your financial situation, including investment objective, time horizon, risk tolerance, and fees prior to making any investment decisions. No level of diversification or asset allocation can ensure profits or guarantee against losses. Articles do not reflect the views of DABA ADVISORS LLC and do not provide investment advice to Daba's clients. Daba is not engaged in rendering tax, legal or accounting advice. Please consult a qualified professional for this type of service.
Get weekly insights, and latest news on African Public Markets, Startups, and Economy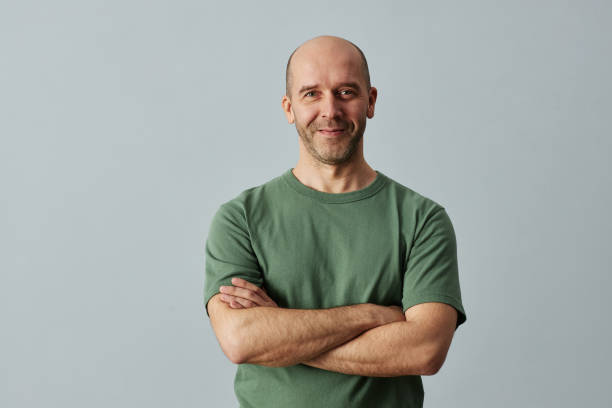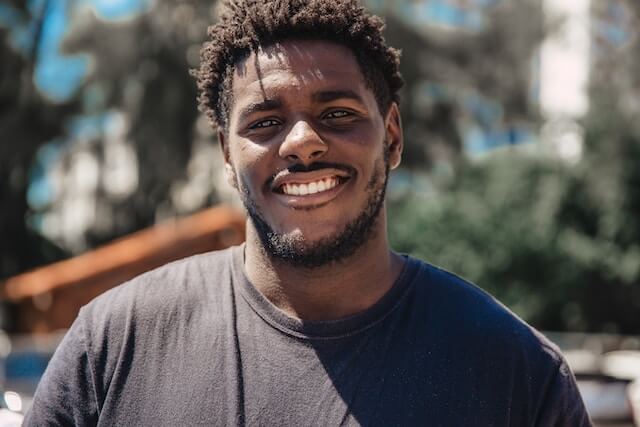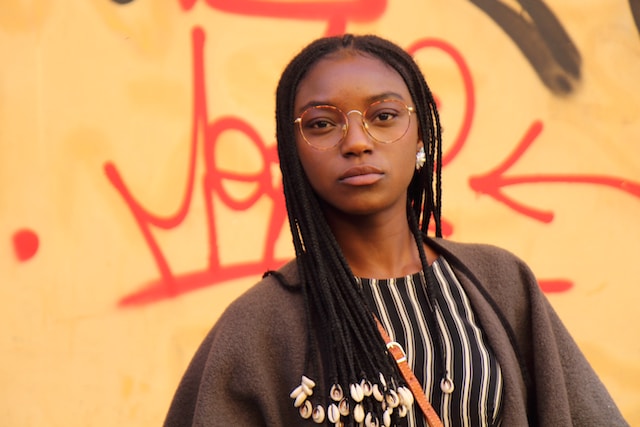 +15k investors have already subscribed
Take action.
Partner with us
Unlock exciting business opportunities and growth potential.
Join Daba
Become a part of our vibrant community and enjoy exclusive benefits.
Contact us
Reach out to us for inquiries, support, or collaboration.