MARKET UPDATE
African Tech Weekly Recap: December 12 to December 16, 2022
13 min Read December 16, 2022 at 12:12 PM UTC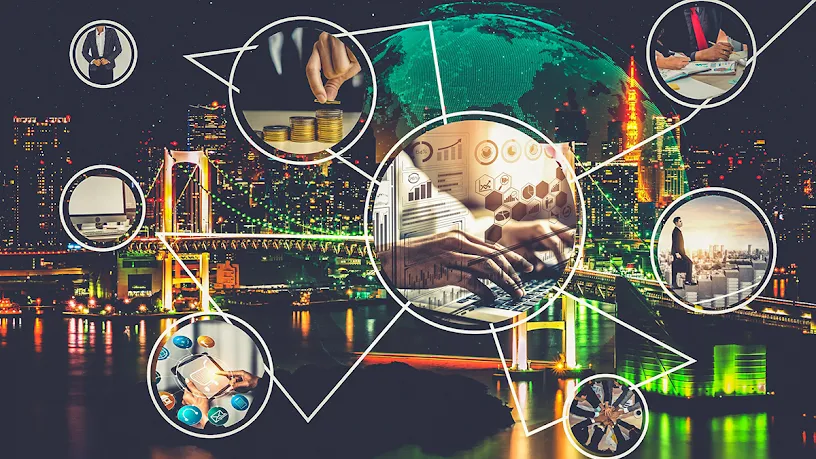 Welcome to our weekly recap where we share the most important news of the African Tech Ecosystem 🌍
To get access to our Daily investor updates check us out   https://dabafinance.com/investors-update
New platform links seven African capital markets
Highlights
The African Exchanges Linkage Project (AELP) has launched an e-platform (The AELP Link), enabling seamless cross-border securities trading among seven African stock exchanges representing 2,000 companies with roughly $1.5 trillion market capitalization.
The AELP Link Trading Platform unveiled on December 7, incorporates stock market integration, an order routing system, and market and order-book data sharing.
AELP is a joint initiative of the African Securities Exchanges Association (ASEA) and the African Development Bank. Through a grant from Korea-Africa Economic Cooperation Trust Fund (KOAFEC), the Bank is funding ASEA's phased rollout of the project.
Source: ABC

Our Takeaway
Needless to say that Africa stands to gain a lot from the potential regional capital markets, which would in no small measure deepen the capital pool available to both private and public sector players through the cross-border listing, issuance, and trading of financial securities across the region. However, none of these can be achieved without the readiness of all concerned—member states. The AELP Trading Link went live on November 18 following a beta testing period and is expected to connect seven stock exchanges across 14 African countries in the first phase.
---
Taeillo raises $2.5m in new deal with Aruwa Capital
Highlights
Taeillo, a Nigerian-based African furniture brand, has raised $2.5 million in equity funding to expand the delivery of innovative, affordable, and locally manufactured furniture to homes and businesses across the continent.
Aruwa Capital, a growth equity fund investment firm, led the funding round and will contribute the entire $2.5 million investment, joining the startup's other existing investors.
With this new funding, Taeillo hopes to enhance the client experience and promote continental growth. It also plans to launch new products, provide better services and deploy resources to drive expansion into more markets like East Africa and the diaspora.
Source: TechNext

Our Takeaway
Nigeria's Taeillo is a market leader when it comes to startups or companies innovating around issues relating to time, quality, and cost of buying furniture via its online e-commerce store. For Aruwa, meanwhile, investing in Taeillo aligns with one of its investment objectives: backing women founded- and led startups. Last week, the three-year-old growth equity firm closed a $20 million+ fund from Visa Foundation and other LPs to invest in 10 startups across several sectors.
---
IMF agrees $3bn bailout for Ghana to stabilize economy
Highlights
Ghana has secured a staff-level agreement with the International Monetary Fund (IMF) for a $3 billion bailout, an essential step in the West African nation's plans to restructure its unsustainable debt.
The accord, which still requires IMF board approval, enables the government to address its precarious public finances and support the cedi — the world's worst-performing currency this year.
The IMF statement said Ghana's government had committed to "a wide-ranging economic reform program" that will restore stability and debt sustainability.
Source: GhanaWeb

Our Takeaway
A top cocoa and gold producer, Ghana also has oil and gas reserves, but its debt service payments have soared. Like the rest of sub-Saharan Africa, it has been hit hard by fallout from the COVID pandemic and the Ukraine war. Investor concerns about ballooning government debt — forecast to exceed the size of its economy this year — led to a selloff of government bonds that effectively locked the country out of international capital markets.
---
Equinix to invest $160m in South Africa data center entry
Highlights
Equinix Inc. plans to invest $160 million to build its first data center in South Africa, as part of the firm's African expansion push.
The US data center company will build its first facility in Africa's richest city, Johannesburg, and expects to be operational by mid-2024.
The deal follows its acquisition of Nigeria's MainOne, which valued the west African data center business at $320 million.
Source: Bloomberg

Our Takeaway
Equinix's decision to double down on its presence in Africa further underlines the huge untapped potential in the continent's cloud computing market, which has pulled other big operators like Microsoft, Google, Huawei, Amazon, and Teraco, with huge investments being poured into data centers and cloud infrastructure on the continent. The Middle East and Africa's cloud computing industry is expected to grow to $31.4 billion by 2026, from $14.2 billion in 2021, as more organizations digitize their operations.
---
BII & African Guarantee Fund sign $75m program for African SMEs
Highlights
British International Investment (BII), the UK's development finance institution, and African Guarantee Fund (AGF), a leading Pan African guarantee provider, are partnering on a $75 million re-guarantee agreement for SMEs across Africa.
Through this facility, AGF and BII will provide credit guarantees to partner financial institutions for up to 75% of the risk on SME loans, thereby increasing access to credit and reducing collateral requirements.
The eight-year partnership is expected to facilitate up to $150 million in loans to 17,300 SMEs through partner financial institutions and also encourage lending to SMEs that are women-owned or led as well as climate-focused.
Source: ABC

Our Takeaway
SMEs in Africa continue to face significant challenges in accessing credit. Financial institutions are often constrained by regulatory requirements, limited appetite for a segment that is perceived to be higher risk, a lack of adequate collateral available from SMEs, knowledge gaps by the lenders, and skill gaps demonstrated by SME borrowers. Risk-sharing facilities address support knowledge gaps by the lenders and in broadening their SME lending while mitigating risk and allowing them to build capabilities and track record in serving this market segment.
---
AfDB mobilizes $8.9bn for its African Development Fund
Highlights
The African Development Fund has raised $8.9bn from international donors to lend and grant to low-income countries in the 2023-2025 financing cycle.
The Fund lends on highly concessional terms and provides grants to the less developed members of the Bank, using a performance-based allocation system to ensure efficiency and equity.
The support is cheaper than the near-market rates of interest that wealthier African countries pay to access Bank support.
Source: The Africa Report

Our Takeaway
Despite a difficult global economic outlook, with the International Monetary Fund (IMF) predicting sub-Saharan Africa's growth to slow sharply by more than 1 percentage point to 3.6% in 2022, this year's replenishment represents a 14.24% increase over the previous cycle's fundraising, which was valued at $7.4 billion. That highlights unwavering investor interest in Africa, a continent with immense economic potential despite its current macroeconomic challenges.
---
Egypt-based Brito raises $1.25m for its food delivery service
Highlights
Brito, a multi-brand Kitchen-as-a-Service (KaaS) startup, has raised $1.25 million to expand its online food delivery service in Egypt.
Launched early this year by Rania Reda and Mo'nes Sadeq, Brito not only relies on deliveries coming through online channels but also offers a hotline number to receive orders over the phone, which account for the majority of orders placed.
Using the newly-raised funding, the startup is looking to double down on its kitchen technology, grow its delivery fleet, and expand its presence in Cairo.
Source: Wamda

Our Takeaway
For Egyptians, ordering food from a local restaurant is nothing novel. The country's restaurant market is thought to be worth $17 billion annually and while most orders are placed over the phone, online food delivery sales have been on the rise. The steady increase in the local market has led to the emergence of a new crop of cloud kitchens, looking to carve out their niche in the global cloud kitchens sector, set to be valued at $230 billion by 2025 and close to $1 trillion by 2030.
---
NALA expands into Europe to enable cross-border payments
Highlights
Tanzania-based NALA has expanded its services to Europe, allowing the fintech startup to operate in 19 European countries and enable remittances from them to African countries.
Remittances are a significant contributor to the GDP of African countries. In Kenya, remittances contribute up to 3% of the GDP, while in Nigeria and Egypt, that figure is at 6% and 6.7%, respectively.
This demand has led to an increase in the total value of remittances to Africa despite the global economic downturn and remittances to sub-Saharan Africa have increased by 5.2% in 2022.
Source: TechCabal

Our Takeaway
Africa is the most expensive region to send money to, with 10.6% in average transaction fees. Although most of the traditional players that charge high commission rates still dominate the space, controlling as much as 80% of the market, a number of digital-first platforms like NALA, Chipper Cash, and Sendwave have sprung up in recent years offering lower rates to Africans, hoping to seize the lucrative business opportunity for remittance. NALA started as a mobile money service in East Africa before pivoting to international money transfers.
---
Visa to invest $1bn in Africa over the next five years
Highlights
Global payments giant Visa says it will invest $1 billion by 2027 to expand its investments in Africa amidst a digital payments boom on the continent.
Visa chief Al Kelly announced this pledge on Wednesday during the U.S.-Africa Business Forum, a sub-event in the broader US-Africa Leaders Summit.
The pledge will further scale Visa's operations in Africa and deepen collaboration with strategic partners, including governments, financial institutions, mobile network operators, fintech startups, and merchants.
Source: ITWeb

Our Takeaway
Africa currently has more than 500 million people who are underbanked or unbanked, less than 50% of the continent's adult population have made or received digital payments and more than 40 million merchants do not accept digital payments, according to Visa. After several years of investing via various partnerships and playing a significant part in Africa's current digital payments boom, the payment giant believes this new investment, spread over five years, will facilitate additional opportunities to expand financial inclusion on the continent.
---
Egypt's logistics startup Suplyd raises $1.6m pre-seed
Highlights
Egypt-based restaurant logistics startup Suplyd, has raised a $1.6 million pre-seed round led by Endure Capital, Seedstars, Camel Ventures, and Falak Startups.
Founded in 2022 by Gohar Said, Karim Selima, and Ahmed ElMahdy, Suplyd digitizes the procurement supply chain processes for hotels, restaurants, and cafes (HORECA). Through its platform, restaurants can buy stock directly from suppliers.
Suplyd plans to use the new funding to scale its technology and expand within and beyond Cairo, and to explore other growth opportunities in Middle-East and North Africa (MENA) region in the near future.
Source: Wamda

Our Takeaway
In an extremely fragmented market, Suplyd streamlines the fulfillment process of supplies by creating a B2B platform that facilitates order procurement, fulfillment, and payments. The startup claims to currently serve 500 customers in greater Cairo, having grown by almost 50% month over month since launch. It is in competition with players like OneOrder and expects greater growth over the next year sustained by its expansion plans geared towards serving Egypt's vast HoReCa industry, which is supported by over 400,000 restaurants.
---
Africa-focused Ventures Platform closes its fund at $46m
Highlights
Ventures Platform, a Pan-African early-stage venture capital firm, has closed its fund at $46 million as it looks to double down on "category-leading" companies across the continent.
The six-year-old firm, which employs 11 people, initially went to the market to raise $40 million for this fund and reached an undisclosed first close last December.
Most of its limited partners in the first close were primarily African based, which was a deliberate effort, according to founder and general partner Kola Aina.
Source: TechCrunch

Our Takeaway
Ventures Platform has made over 60 investments since its launch in 2016 across sectors such as fintech, insurtech, health tech, edtech, agritech, enterprise SaaS, digital infra plays, and digital talent accelerators. Some notable names from its portfolio include Marketforce, Mono, PiggyVest, Nomba, and Reliance HMO, two of YC's most valued African startups. Having a mix of local and foreign participation in its latest fund is both strategic and significant. Africa's venture funding landscape is more saturated with foreign investors than local but in recent years, local VC firms and funds have upscaled their investments in startups.
---
Africa-focused Sun King expands its Series D to $330m
Highlights
Sun King, a provider of off-grid solar energy products in Africa and Asia, has secured a $70 million equity investment led by LeapFrog Investments.
It's an extension of the $260 million Series D round the solar company announced this April, which was led by BeyondNetZero, the climate investing venture of General Atlantic and M&G Investments' Catalyst and Arch Emerging Markets Partners.
Thus, Sun King has closed its Series D round at $330 million and as a result, raised over $550 million in debt and equity since its inception.
Source: TechCrunch

Our Takeaway
As African economies grow, the demand for energy by companies, homeowners, and industries increases by the day. This comes with challenges of climate change and energy depletion, however, many innovators and investors believe renewable energy can help Africa counter these challenges. Financiers mostly are skeptical about funding ventures in the renewable energy space, which has hindered growth in the sector, but Sun King's successful mega fundraising round suggests the perception towards the renewable energy opportunity in Africa could be changing.
---
Standard Bank, GE to invest $80m in Africa's healthcare
Highlights
Standard Bank and GE Healthcare are collaborating to bring greater accessibility to African healthcare systems across the continent.
The two long-time collaborators will make financing of up to $80 million available for the distribution of GE Healthcare equipment over the next five years.
Through a strong focus on delivering radiology, diagnostic imaging, and nuclear medicine delivering oncology solutions, the goal of the collaboration is to enhance the well-being of communities and potentially save lives.
Source: ABC

Our Takeaway
The healthcare sector in Africa is increasingly attracting investments, both foreign direct and venture capital, as part of efforts to solve the continent's healthcare woes. As of 2020, there were 180 companies active in Africa's e-health space, while investment peaked in the first half of 2020 despite the COVID-19 pandemic. In 2021, 55 African e-health startups secured funding from investors. As the African population continues to grow—at a faster rate than anywhere else in the world—and the need for improved healthcare delivery grows, there are strong indications investment numbers will continue to soar.
---
Egyptian startup Appetito merges with Saudi company Jumlaty
Highlights
Egyptian grocery deliveries startup Appetito has merged with Saudi-based counterpart Jumlaty to create NOMU, which aims to become MENA's leading food-tech supply chain platform.
Founded in March 2020 by Shehab Mokhtar, Appetito is a grocery delivery platform that sources products from manufacturers, stores them in its warehouses, and ships them to customers via mini fulfillment centers.
The startup raised a $2 million pre-seed funding round in late 2021 and acquired Tunisian quick commerce platform Lamma to expand its operations into Morocco, Tunisia, and West Africa in June of this year.
Source: Disrupt Africa

Our Takeaway
Going by the number of mergers and acquisitions involving African startups announced so far this year, all signs point to a significant surge in the total number of exits and buyouts the region's ecosystem will record by the end of 2022. This trend is spread across the continent, with a number of acquisition deals reported even outside leading tech hubs such as South Africa, Kenya, and Nigeria. The new entity, NOMU, is currently present in Saudi Arabia, Egypt, Tunisia, and Morocco and has the capacity to cover the existing infrastructure of 25 million people and 100,000 F&B stores.
AFDB
africa
Africa healthcare
Aruwa Capital
BII
Brito
daba
dabafinance
Egypt
Equinix
Ghana
IMF
invest in africa
investing in africa
Kenya
NALA
Nigeria
South Africa
Startups
Sun King
Suplyd
Ventures Platform
Visa
This material has been presented for informational and educational purposes only. The views expressed in the articles above are generalized and may not be appropriate for all investors. The information contained in this article should not be construed as, and may not be used in connection with, an offer to sell, or a solicitation of an offer to buy or hold, an interest in any security or investment product. There is no guarantee that past performance will recur or result in a positive outcome. Carefully consider your financial situation, including investment objective, time horizon, risk tolerance, and fees prior to making any investment decisions. No level of diversification or asset allocation can ensure profits or guarantee against losses. Articles do not reflect the views of DABA ADVISORS LLC and do not provide investment advice to Daba's clients. Daba is not engaged in rendering tax, legal or accounting advice. Please consult a qualified professional for this type of service.
Get weekly insights, and latest news on African Public Markets, Startups, and Economy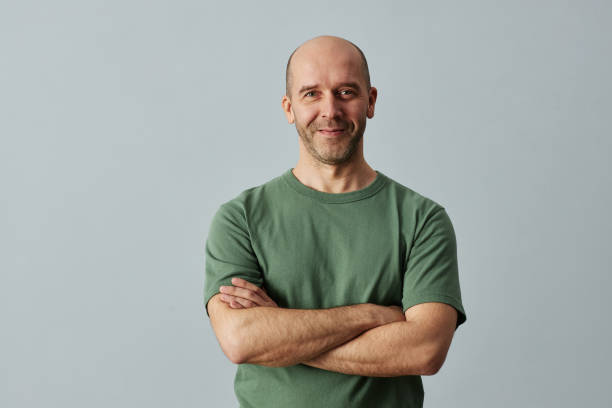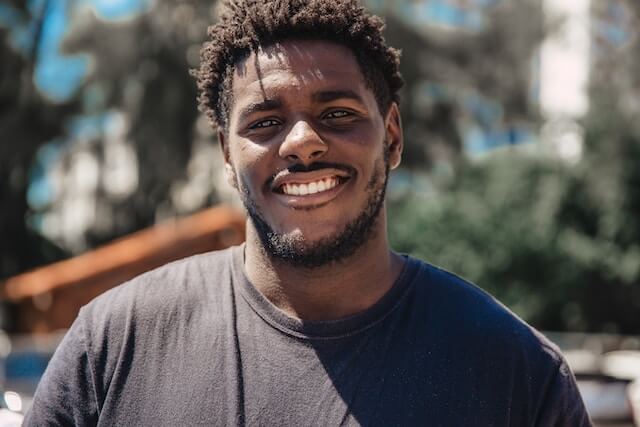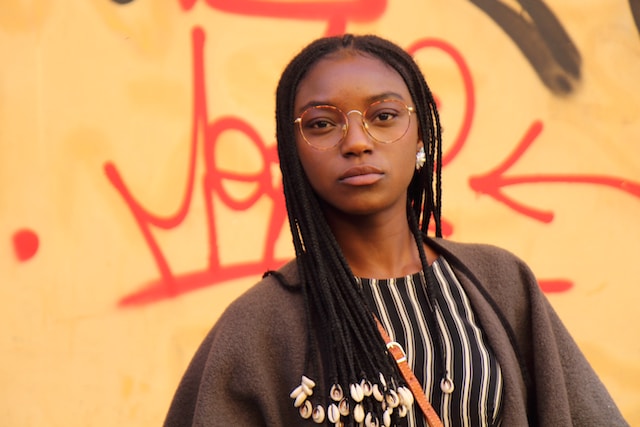 +15k investors have already subscribed
Take action.
Partner with us
Unlock exciting business opportunities and growth potential.
Join Daba
Become a part of our vibrant community and enjoy exclusive benefits.
Contact us
Reach out to us for inquiries, support, or collaboration.