MARKET UPDATE
African Tech Weekly Recap: December 5 to December 9, 2022
11 min Read December 9, 2022 at 12:30 PM UTC
Welcome to our weekly recap where we share the most important news of the African Tech Ecosystem 🌍
To get access to our Daily investor updates check us out   https://dabafinance.com/investors-update
Visa, Mastercard back Nigeria's Aruwa Capital $20m fund
Highlights
Visa Foundation and Mastercard Foundation Africa Growth Fund invested in the first institutional fundraising by Nigerian equity and gender-focused firm Aruwa Capital Management.
The two firms helped raise more than $20 million for the Nigerian company to invest in women-led enterprises facing capital challenges on the continent. Others who contributed to the funding include closely held Nyala Venture and family businesses from Africa, Europe, and the US.
Founded in 2019 by Adesuwa Okunbo, an ex-investment banker at JPMorgan Chase Co., Aruwa plans to invest $500,000 to $2.5 million in women-focused small and growing businesses in Nigeria and Ghana.
Source: Bloomberg

Our Takeaway
Africa's female entrepreneurs and startups have been under-represented in access to capital in Africa. Out of 300 companies that raised $3.5 billion in venture capital in the six months through June, only 27% were led by female founders or have at least one female founder, according to a report by the African Private Equity and Venture Capital Association. Aruwa has made six investments and committed more than 45% of its capital to firms that met its investment criteria.
---
Kenyan social commerce startup Kapu bags $8m seed
Highlights
Kapu, a Kenyan-based social commerce startup, has raised $8 million in seed funding and come out of stealth, hoping to ease the buying process for Kenyan consumers as food prices increase.
Founded by Sam Chappatte, a former executive VP at Jumia, Kapu has been building a business-to-customer e-commerce service that allows consumers to buy food at a subsidized rate through online and offline channels.
With this latest funding, Kapu is set to expand its network of local agents with whom consumers can place orders and support WhatsApp orders to make the process even easier for consumers.
Source: TechCrunch

Our Takeaway
E-commerce is gradually evolving to become social selling in Africa. Across the continent, startups are springing up with different e-commerce business models built around social networking and messaging sites like Facebook and WhatsApp that consumers already use. Facebook and Instagram are used for online shopping more than e-commerce marketplaces by Africans, per a 2019 GeoPoll survey. This emerging social commerce sub-sector is set to witness exponential growth in the coming years as more startups emerge and consumers make purchases via social media platforms.
---
Egypt-based OneOrder raises $3m to drive growth
Highlights
OneOrder, an Egypt-based B2B marketplace that connects restaurants to suppliers, has raised a $3 million seed round led by Nclude as well as returning investor A15, bringing its total funding raised to $10.5 million.
Founded by Tamer Amer and Karim Maurice, OneOrder works to enable restaurants to source food and their daily procurement needs directly from local suppliers.
The startup plans to use the investment to bolster its operations by growing its warehouse footprint to gain further market share as well as invest in its proprietary technology.
Source: Wamda

Our Takeaway
Africa's restaurants and food businesses feed 700 million people across the continent daily. However, these businesses reportedly lose $100 billion annually due to expensive and unreliable supply, limited access to data to inform procurement decisions, wastage and theft, and limited access to capital to fund procurement. Therein lies the opportunity for restaurant-focused SaaS startups like OneOrder, and the market opportunity in Egypt and the MENA region is particularly huge as the economy grows rapidly.
---
Airtel Africa secures $194m credit facility from the IFC
Highlights
Airtel Africa has signed a new facility with International Finance Corp, a sister organization of the World Bank and a member of the World Bank Group.
The $194 million facility will last eight years and will support the Africa-focused telecommunications firm's operations in the Democratic Republic of Congo, Kenya, Madagascar, Niger, the Republic of Congo, and Zambia.
The funding provides more diversified access to local funding for Airtel and aligns with its strategy to increase debt within its operating companies. Airtel Africa shares were 1.2% lower at 120.98 pence each on Tuesday morning in London.
Source: The Economic Times

Our Takeaway
One of the major causes of the slow rate of digitization in Africa is the lack of affordable internet. As of December 2020, only 29% of Africans had access to the internet, which often comes at a high price and further broadens the existing digital divide between Africa and developed regions. If anything, the recent pandemic has highlighted the need for more people, especially in the continent's lower-income countries, to access affordable and fast internet networks. Significant investments are key to achieving this.
---
Egypt-based SideUp raises $1.2m to expand across MENA
Highlights
Egypt-based logistics platform SideUp has raised a $1.2 million seed round from Launch Africa VC, 500 Global, Riyadh Angels, Alex Angels, Al Tuwaijri Fund, and Saudi angel investor Faisal AlAbdulsalam.
Launched in 2019 by Waleed Rashed, SideUp (formerly VOO) provides e-commerce business owners with payment gateways, and API integration for shipping, warehousing, and fulfillment through one platform, to simplify operations and enhance customer experience.
SideUp plans to utilize its investment to double down on its presence in Egypt and expand into Saudi Arabia, relocating its HQ to Riyadh.
Source: TechCrunch

Our Takeaway
Online businesses are shaping the future of the African economy. In the MENA region, the e-commerce sector is set to grow to $104.1 billion by the end of 2022, driven by a young, digital-native population. However, these businesses continue to face a number of challenges that limit their growth potential. SideUp addresses some of these issues, connecting over 2,000 merchants with a range of services, from payments to delivery, which allow them to focus on growing revenues.
---
Moroccan clinic operator Akdital launches IPO in Casablanca
Highlights
Private hospital operator Akdital launched an initial public offering (IPO) to raise 1.2 billion dirhams ($110 million) on the Casablanca stock exchange to fund its development plan.
The offering took place through a capital increase and a share sale with the subscription period running from November 29 to December 6.
The IPO entails a capital increase where Akdital's current owners are not taking the opportunity to cash in. The capital raise is expected to support its expansion plans in Morocco and Africa.

Our Takeaway
Akdital's initial public offering (IPO) is happening at a good time for Morocco's capital market, which raised more than MAD55.25 billion (over $5 billion) between January and October. This was 6.4% more than the MAD51.93 billion raised one year ago and of that total, equity transactions represented MAD992 million. The last IPO on the Casablanca stock exchange took place in July when IT company Disty Technologies raised $17 million. Amid a dearth of new listings, Akdital's IPO gives Africa's primary market a boost.
---
Future Africa partners with TLG on $25m venture debt fund
Highlights
Lagos-headquartered venture capital firm Future Africa is teaming up with TLG Capital, a London-based open-ended credit fund, to launch a $25 million venture debt fund earmarked for portfolio companies.
The fund created from TLG's existing funds will help Future Africa's portfolio companies preserve their runway in an increasingly tight fundraising environment.
Last year, African startups raised over $5 billion. One common theme from the two mega-rounds announced was some dependency on debt funding: B2B e-commerce platform TradeDepot and fintech MFS Africa.
Source: TechCrunch

Our Takeaway
As of August, African startups had secured over $589 million in debt funding, accounting for ~ 16% of the total $3.6 billion in VC investments the continent attracted in the first eight months of 2022. The debt rounds were mostly concentrated in Africa's major tech hubs. MNT-Halan ($150m), Wave Mobile Money ($91.5m), and Moove Africa ($80m across three rounds) received a huge chunk of the investments. Overall, debt funding is growing among African startups while the growing millions of US dollars being lent to startups reflect increasing global lender confidence in African tech.
---
African credit-led neobank Finclusion raises new funding
Highlights
African credit-led neobank Finclusion Group has raised an additional $2 million in equity financing as it officially rebrands to Fin, the company said in a statement shared with TechCrunch.
The news follows a January announcement that the fintech, which uses AI algorithms to provide financial services to African customers via an array of credit-centric products, raised $20 million in debt and equity pre-Series A financing.
Fin also raised a $20 million debt facility from emerging markets debt provider Lendable in September 2021, bringing its total capital secured in equity and debt to $42 million.
Source: TechCrunch

Our Takeaway
Riding the wave of the growing influence of online banking, Africa-focused neobanks have been attracting a significant share of fintech investment. Since 2018, Fin, taking a cue from other credit-first neobanks, has built consumer-facing credit products to close the credit gap in the countries where it operates, including Tanzania, Namibia, South Africa, Eswatini, and Kenya. The new funding will be used to add new, fully integrated territories to its business, as well as develop new offerings, specifically in third-party support of microfinance banks wanting to offer more financial services.
---
Moove bags fresh $30m debt to fund UAE expansion
Highlights
Nigerian mobility fintech startup Moove, Uber's exclusive vehicle financing, and vehicle supply partner in Sub-Saharan Africa, has secured $30 million from a debut Sukuk issuance to fund its expansion into the United Arab Emirates (UAE).
Founded in 2019 by Ladi Delano and Jide Odunsi, Moove is democratizing vehicle ownership in Africa by providing revenue-based vehicle financing to mobility entrepreneurs.
Moove sells customers new vehicles, financing up to 95% of the purchase, and embeds its alternative credit-scoring technology onto ride-hailing and e-logistics platforms, allowing access to proprietary performance and revenue analytics of mobility entrepreneurs to underwrite loans.
Source: Disrupt Africa

Our Takeaway
Millions of rides have already been completed in Moove-financed vehicles across six African markets – Lagos, Accra, Johannesburg, Cape Town, Nairobi, and Ibadan – and three product categories – cars, trucks, and motorbikes, and the company has also expanded into Europe and India having raised significant debt and equity funding. This debt round for UAE expansion—bringing its total funding to over $200 million—is the fifth raise Moove has had this year after $10 million in February, $105 million in March, $20 million in debt funding in June, and $18.3 million in October.
---
Africa's 5G connections to hit 150 million by 2028
Highlights
The latest mobility report by a global technology vendor, Ericsson, has projected a speedy growth in 5G across sub-Saharan Africa, with Nigeria and South Africa in the driving seat.
According to the report, the two countries will push the continent's 5G connections from 7 million to 150 million by 2028.
The two largest economies on the continent are also expected to immensely benefit from the technology, which the report says will drive smart industries and agriculture.
Source: Nairametrics

Our Takeaway
From the report, 4G subscriptions are expected to grow higher over the same period from 260 million in 2022 to 600 million in 2028. While noting that 2G connections still constitute about half of the total mobile subscriptions in SSA, Ericsson expects the number of people on 2G to decline significantly over the next 6 years as subscribers are migrated to 4G and 5G networks. The potential benefits of this next-generation network for the continent are well-published. But adoption faces hurdles due to the high cost of 5G-enabled handsets and mobile data in the country.
---
Beko lays foundation for new $100m plant in Egypt
Highlights
Beko Egypt for home appliances, a subsidiary of Arçelik, has celebrated laying the foundation stone for its first factory in Egypt on the 10th of Ramadan Industrial Zone, in the received land allocation with a total area of 114,000 m2.
The state-of-the-art manufacturing site is on the heels of fruitful discussions between the Egyptian government and Arçelik, a global household appliances manufacturer and a subsidiary of Koç Holding.
Both parties had come together to explore investment opportunities and means to increase local employment and create value for local industries and communities.
Source: Africa Business Communities

Our Takeaway
Scheduled to begin operations by Q4 2023, the plant is projected to manufacture an annual capacity of 1.5 million household appliances, more than 60% planned for export to Europe, the Middle East & Africa as "Made in Egypt", with around $250 million in annual export potential. The investment marks a significant milestone and is expected to boost the regional economy by creating more than 2,000 jobs and transferring technical know-how. In addition, the factory will develop local supplier ecosystems to create sustainable value for all industries.
5G
daba
dabafinance
Egypt
Female VCs
invest in africa
investing in africa
Kapu
Kenya
Moove
Nigeria
SideUp
social commerce
South Africa
Startups
VC funding
This material has been presented for informational and educational purposes only. The views expressed in the articles above are generalized and may not be appropriate for all investors. The information contained in this article should not be construed as, and may not be used in connection with, an offer to sell, or a solicitation of an offer to buy or hold, an interest in any security or investment product. There is no guarantee that past performance will recur or result in a positive outcome. Carefully consider your financial situation, including investment objective, time horizon, risk tolerance, and fees prior to making any investment decisions. No level of diversification or asset allocation can ensure profits or guarantee against losses. Articles do not reflect the views of DABA ADVISORS LLC and do not provide investment advice to Daba's clients. Daba is not engaged in rendering tax, legal or accounting advice. Please consult a qualified professional for this type of service.
Get weekly insights, and latest news on African Public Markets, Startups, and Economy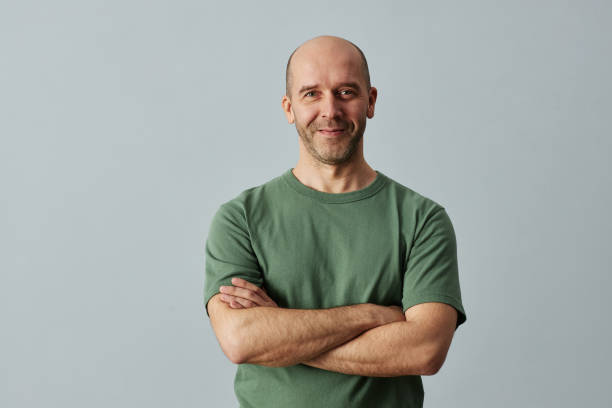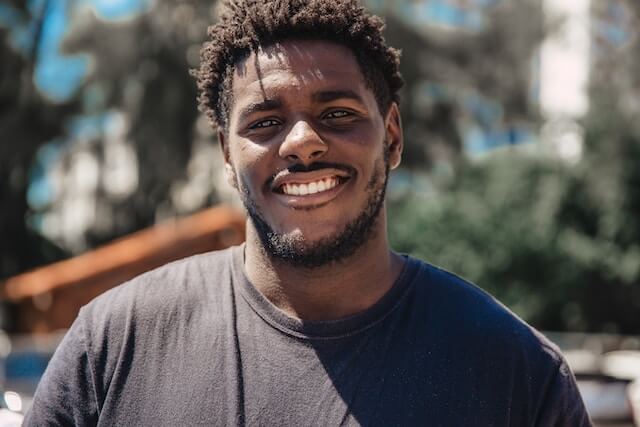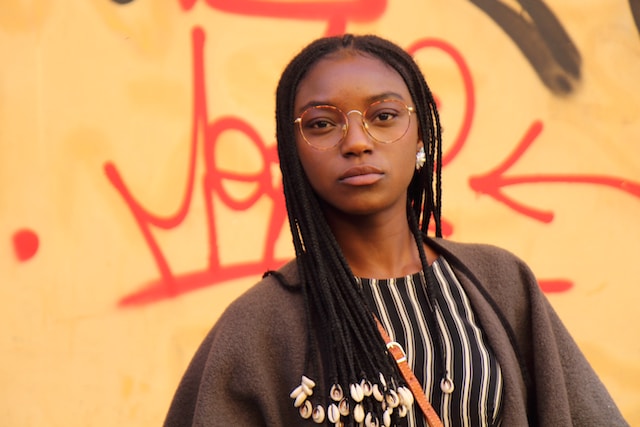 +15k investors have already subscribed
Take action.
Partner with us
Unlock exciting business opportunities and growth potential.
Join Daba
Become a part of our vibrant community and enjoy exclusive benefits.
Contact us
Reach out to us for inquiries, support, or collaboration.