MARKET UPDATE
African Tech Weekly Recap: February 13 to February 17, 2023
14 min Read February 17, 2023 at 12:11 PM UTC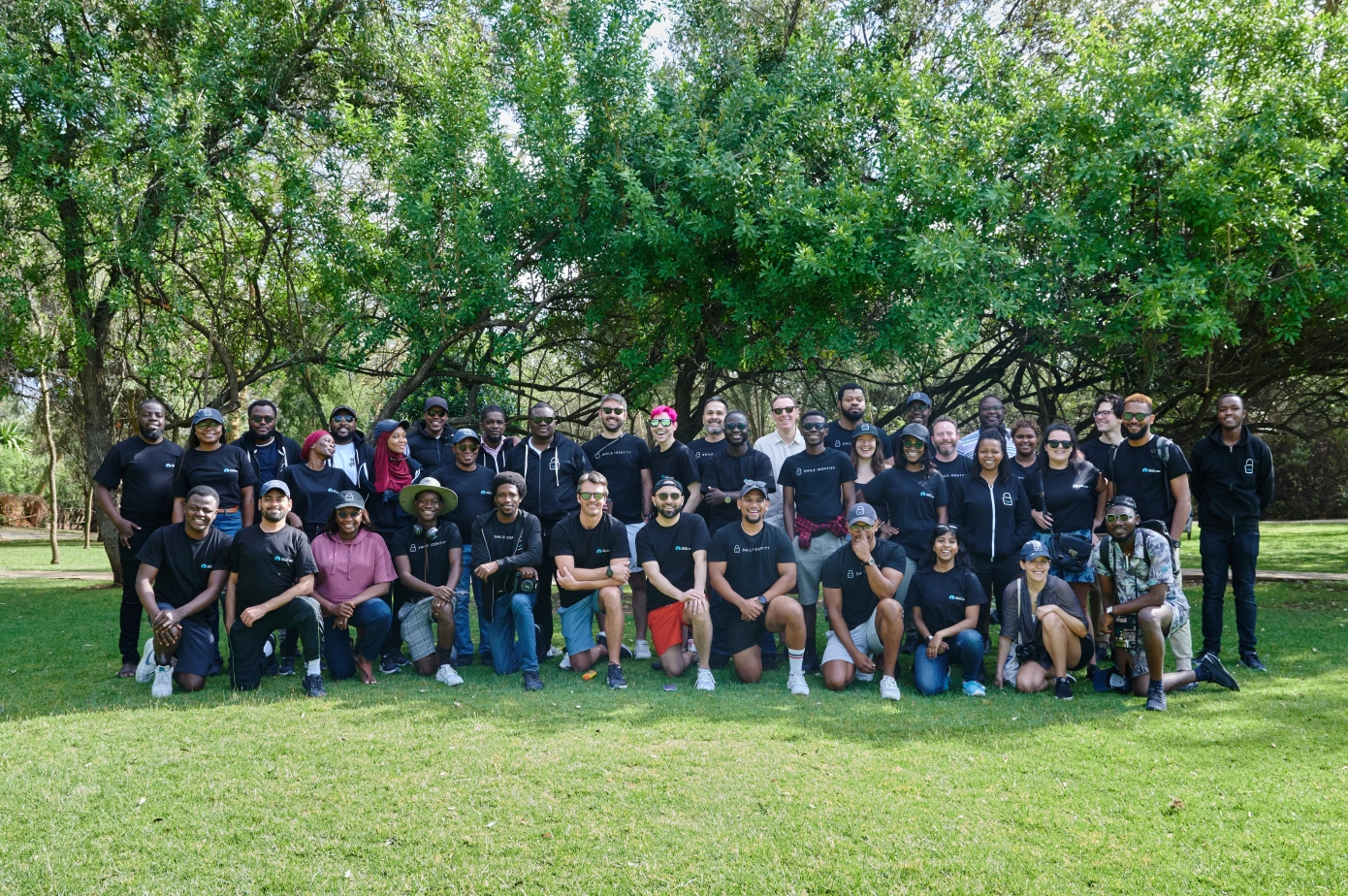 Welcome to our weekly recap where we share the most important news of the African Tech Ecosystem 🌍
To get access to our Daily investor updates check us out https://dabafinance.com/investors-update
Cleantech Qotto plans further growth backed by $8m funding
Highlights
Qotto, a solar kits provider with operations in Burkina Faso and Benin, has raised $8 million in a Series A equity-debt funding from the Mauritius-headquartered IBL group and other investors.
Founded in 2016, Qotto designs and distributes stand-alone solar kits and lanterns to individuals residing in the least electrified regions of Africa, through a pay-to-own model.
Qotto plans to scale in existing markets and expand to Ivory Coast where it is set to begin operations by next month.
Source: TechCrunch

Our Takeaway
Renewable energy solutions by companies like Qotto are bridging the energy access gap in the least electrified countries like South Sudan, Burundi, Chad, Malawi, Burkina Faso, Madagascar, and Tanzania, all located in sub-Saharan Africa, which accounts for 75% of the world's population with no access electricity. This trend has been largely driven by the decreasing costs of solar systems, relative to either grid or diesel generators, making them become economically viable alternatives for commercial and household use in Africa.
---
Orange, German agency launch new digital center in Sierra Leone
Highlights
French telecom giant Orange and the German Development Cooperation have announced the opening of an Orange Digital Center (ODC) in Sierra Leone.
The center is expected to serve as an ecosystem entirely dedicated to the development of digital skills and innovation.
The facility will provide four strategic programs, all provided free of charge and open to everyone. The programs will also include a variety of digital training for young people, guidance to address project barriers, and startup acceleration.
Source: TechCabal

Our Takeaway
As Africa catches up with the developed world in terms of technological progress, digital centers like these help to bridge this gap by providing crucial access to upskilling opportunities for individuals and mentorship to startups. The ODC, yet another example of corporates supporting innovation in Africa, is even more crucial for Sierra Leone considering the need to spread technological innovation—which remains concentrated in a few major markets—across the continent.
---
BuuPass gets $1.3m from Founders Factory, Daba finance and others to digitize mobility in Africa
Highlights
Kenya-based BuuPass has closed a $1.3 million pre-seed round that saw participation from Daba Finance, Founders Factory Africa, Google Black Founders Fund, and several angel investors.
BuuPass, a full-stack marketplace, provides operators with a system for managing their operations, inventory, and sales. It then connects them to its marketplace, where passengers search, compare and book their tickets using different channels.
The company, founded in Kenya seven years ago, plans to scale in Kenya and Uganda, before exploring other markets.
Source: TechCrunch

Our Takeaway
BuuPass is one of several tech-driven, end-to-end booking platforms that have emerged across the continent looking to bridge a fundamental gap in the largely traditional, manual, and fragmented road transport sector. Since its launch, the company has grown significantly. It currently processes about 12,000 transactions per day across its booking channels and has recorded over 9 million ticket sales. Last year, its Gross Merchandise Value (GMV) was slightly over $30 million.
---
Active investors in African tech grew by 28% in 2022
Highlights
The number of active investors in African tech startups increased by 28% to almost 1,000 in 2022, yet this was a slower rate of growth than witnessed in previous years.
This is according to the eighth edition of the annual African Tech Startups Funding Report recently released by Disrupt Africa.
The report tells the story of an impressive 2022 in which more startups raised more funding than ever before, in spite of a global downturn in investments.
Source: Disrupt Africa

Our Takeaway
Diving deeper into the report, Disrupt Africa found that the most active investors in Africa last year were early-stage funds such as Launch Africa Ventures, LoftyInc Capital Management, and Future Africa. Accelerators, both local and international, are also very active, among them the likes of Y Combinator and Techstars. At later stages, several foreign and local VC firms backed African startups, while major global investors such as Tiger Global, Sequoia Capital, and SoftBank were also increasingly active.
---
Nigeria's Curacel secures $3m to power insurance in Africa
Highlights
Nigeria-based Curacel has raised $3 million in seed funding to roll out new technology solutions designed to power new insurance experiences and expand into North Africa.
The insurance infrastructure startup makes it easier for insurers to distribute their products, automate their claims processes, and drive revenue growth.
And with Grow, Curacel's embedded insurance product, more than 100 banks, fintech startups, logistics companies, and other tech-enabled companies currently offer digital insurance products within their existing products and services.
Source: Ventureburn

Our Takeaway
Africa has an ever-growing need for innovative insurance solutions to address the significant lack of coverage on the continent, both on an individual basis and enterprise level. As of 2018, the insurance penetration rate in Africa stood at a meager 1.12% or 3% including South Africa. Many startups have emerged in recent years with the mission of broadening insurance coverage across the continent through innovative, digital-led solutions that ride on the increasing adoption of mobile devices, as Africa plays catch-up in the global insurance space.
---
Terraa raises $1.5m to improve food supply in Morocco
Highlights
Terraa, a Moroccan B2B tech-enabled food distribution platform, has raised $1.5 million in a pre-seed funding round led by FoodLabs, a European early-stage VC investor and venture studio.
Founded by Youssef Benkirane and Benoit De Vigne last year, Terraa sources fresh food directly from farmers and deliver it to resellers.
The startup plans to use the funding to strengthen its logistics infrastructure and expand across Morocco's cities, before exploring new markets within the region in a year's time.
Source: TechCrunch

Our Takeaway
The North African food and grocery delivery sectors have seen tremendous growth over the past few years as startups leverage technology to tackle significant challenges, mainly due to a fragmented supply chain that results in delayed deliveries and order mix-ups. These startups help players within this space manage sourcing and procurement while they focus on delivering a high-quality experience and service to their customers. For these startups, the market opportunity in the MENA region is huge with the economy growing rapidly and e-commerce seeing increasing adoption.
---
Kenya's data center market to generate over $100m
Highlights
Per a recent report, Kenya's data center market is at a growing stage with revenues expected to reach $100 million by 2027, driven by the growing demand from SMEs and rising internet penetration rate.
Kenyans' preference for mobile commerce is also contributing to an increase in the demand for data centers in the nation.
Additionally, new entrants like Africa Data Centers are significantly accelerating market expansion in the upcoming years by meeting the demands of regional businesses and cloud service providers.
Source: ABC

Our Takeaway
Africa's cloud computing and data center market is undeniably untapped. The continent still grapples with the lack of continent-wide digital infrastructure crucial for a digitally included region. Significant investments are being poured by operators into the space with the hope of bridging this gap while tapping into the market revenue potential. The Africa data center market was valued at $2 billion in 2020 and is expected to grow to $5 billion by 2026, at a CAGR of 15%, in line with the forecast above.
---
Smile Identity closes $20m Series B round
Highlights
Smile Identity, a startup providing ID verification and KYC compliance for African faces and identities, has raised $20 million in Series B funding.
Silicon Valley investor Costanoa Ventures and Africa-focused venture capital firm Norrsken22 co-led the round, which saw participation from existing and new backers.
The startup has received more than $30 million from investors since launching in 2018 and will use the fresh round to ramp up its expansion plans, among other roadmap activities.
Source: TechCrunch

Our Takeaway
Globally, businesses lose up to $1 trillion annually to cybercrime and in Africa, that figure stands at a whopping $4 billion. As digital services, financial and non-financial, providers penetrate the African market at large, there is a need for fintech startups and digital businesses on the continent to carry out stringent Know-Your-Customer (KYC) and verification checks on their customers. Smile Identity is one of the many platforms powering these crucial processes for other startups.
---
Naked raises $17m to expand digital insurance in Africa
Highlights
Naked, a South African artificial intelligence startup that offers a digital way for consumers to insure their cars, homes, and valuables – has raised $17 million in Series B funding.
The funding round was led by the International Finance Corporation (IFC), while German development finance institution DEG and Naked's original investors, Yellowwoods and Hollard, also participated.
The investment will enable the startup to grow its team, continue to invest in technology, and expand into new markets.
Source: ITWeb

Our Takeaway
Africa has a growing need for innovative insurance solutions to address the significant lack of coverage on the continent, although South Africa fares better compared to its peers in the region. Per the Financial Sector Conduct Authority (FSCA)'s 2022 Outlook, about 60% of South Africans alluded to having an insurance product, and penetration of insurance, measured using premiums as a percentage of GDP, was 13.7% in 2020 —one of the highest in the world. There is still a lot of room to improve access, however, presenting a market opportunity for startups like Naked.
---
Starlink to pilot in Rwanda ahead of launch this month
Highlights
Schools are among Rwandan institutions given priority to benefit from the satellite-based internet soon to be provided by Starlink, per the Minister of ICT and Innovation, Paula Ingabire.
The regulator, Rwanda Space Agency (RSA) recently approved Starlink's registration, paving the way for the firm to start offering internet access services to the local market.
The initial plan is to pilot it in at least 500 schools with the Space X-owned service scheduled to be up and running in the East African country by February 22.
Source: The New Times

Our Takeaway
Earlier this month, Nigeria became the first country in Africa to see a commercial launch of satellite broadband services by Starlink. In Rwanda, the service comes at a time when the government is also working to connect about 3,000 schools that are not connected to the internet by 2024 through financing from China Exim Bank and the World Bank. Starlink has ambitions to roll out in 20 African markets and per reports, it will go live in Kenya by the third quarter, after the Rwanda launch.
---
Treepz expands to Kenya with a $1.2m investment boost
Highlights
Treepz, a Nigerian-based mobility startup, has launched its Kenyan operations, just over a year after entering the markets in Uganda and Ghana.
With investment deals that have raised an additional $1.2 million over the last 12 months, Treepz is expanding its innovative vehicle rental services for businesses and commuting solutions across East Africa, with a strong focus on Kenya.
Treepz's Kenyan service is based in Nairobi and Mombasa, and the company has reportedly signed up a couple of high-profile companies to provide commuting services for their employees and students.
Source: Disrupt Africa

Our Takeaway
Per the latest tech VC report by Partech, mobility tech accounted for $195 million (or 4%) of total funding for African start-ups in 2022. This figure is expected to grow as demand for transportation increases amid Africa's booming population growth and rising urbanization rates. Intercontinental developments such as the African Continental Free Trade Area will also significantly increase the movement of people, goods, and services.
---
Nigerian crypto startup Fluidcoins sold to UAE's Blockfinex
Highlights
Blockfinex, a Barbados and Seychelles-registered crypto exchange company, has acquired a 100% stake in Nigerian crypto payment gateway startup, Fluidcoins for an undisclosed sum.
The founding team of Fluidcoins will continue to work on the product, according to news of the acquisition first reported by TechCabal.
Dan Holdings Limited, a web3 ecosystem and venture fund, and the parent company of Blockfinex, facilitated the deal.
Source: TechCabal

Our Takeaway
While African startups received a record $6.5 billion in 2022, 8% more than they did in the previous year, there is a current funding downturn globally that is affecting fundraisings everywhere (including Africa). The current environment thus encourages African founders to consider the tradeoff between further fundraising and the option of strategic exits via mergers and acquisitions. We're likely to see more of the latter. With regards to the Fluidcoins deal, it is Nigeria's first reported startup acquisition this year, since Flutterwave bought Disha last year, and most importantly, in the local crypto ecosystem.
---
Bitcoin hits six-month high as investors rush into crypto
Highlights
Bitcoin touched a six-month high on Thursday, swept higher with equities and other relatively risky assets as investors gained confidence in the economic outlook and dismissed concern about regulatory scrutiny of the sector.
The world's largest cryptocurrency reached $24,895 on Thursday, its highest since August 2022, after jumping 9.5% on Wednesday.
Broadly, global securities rose as economic data from around the world drove hopes the economy might face a softer landing than feared a few months ago.
Source: Reuters

Our Takeaway
Bitcoin has risen nearly 50% so far this year from around $16,500 in early January, in the aftermath of the collapse of major crypto exchange FTX and a sell-off in many assets caused by global central banks raising interest rates aggressively. Other than during crypto-specific events, such as regulatory changes and collapses of major industry players, larger cryptocurrencies have traded in a similar manner to other assets considered risky, especially in economically uncertain times, such as equities.
---
CcHUB launches $15m edtech accelerator program
Highlights
Africa's largest innovation hub Co-Creation Hub (CcHUB), is launching a $15 million accelerator program to back and support 72 African edtech startups over the next three years.
The Edtech Fellowship Program aims to support and amplify the impact of edtech startups across Africa, as well as back founders offering tech solutions that will address learning innovation.
The fellowship targets startups in Nigeria and Kenya, two of the continent's biggest edtech markets. Of the over 300 startups in both markets, tutorial apps, and platforms emphasizing rote learning are among the majority.
Source: TechCrunch

Our Takeaway
As Africa catches up with the developed world in terms of technological progress, accelerators, incubators, and pitch competitions help to bridge this gap by providing crucial access to capital and mentorship to startups. The CcHUB program is also tackling a crucial problem in Africa; almost 60% of the continent's population is under the age of 25 with an average literacy rate of 70%, lagging behind other parts of the world. These conditions indicate the region is ripe for disruptions in education.
---
Egypt-based Mobile Masr raises $500,000 seed round
Highlights
Egypt-based e-commerce platform Mobile Masr has raised a $500,000 Seed round from a group of angel investors based in the UAE and Qatar, in partnership with Intercap Capital Investment Bank.
Founded in 2021 by Wael El Ashry, Mobile Masr offers a marketplace for used mobile phones and electronics, with a range of payment options and country-wide delivery.
The startup plans to use the funds to scale its operations while expanding to new business categories and verticals.
Source: Wamda

Our Takeaway
Egypt has witnessed remarkable growth in e-commerce with the market size increasing by 35% in 2021 to reach a value of $3.8 billion. This is driven by the increasing internet penetration, expected to reach 65% by 2025, and the proliferation of mobile phones. The Covid-19 pandemic has also accelerated adoption, with more people preferring to shop online. As a result, e-commerce platforms have surged, and several international players, such as Amazon, have started to operate in the market. The market will grow further in the coming years, expected to reach $8.1 billion by 2025.
africa
African Investing blog
CcHub
Cleantech
Curacel
daba
dabafinance
Egypt
Fluidcoins
invest in africa
investing in africa
Kenya
Mobile Masr
Naked
Nigeria
Rwanda
Smile Identity
South Africa
Starlink
Startups
Terraa
Treepz
Weekly update
This material has been presented for informational and educational purposes only. The views expressed in the articles above are generalized and may not be appropriate for all investors. The information contained in this article should not be construed as, and may not be used in connection with, an offer to sell, or a solicitation of an offer to buy or hold, an interest in any security or investment product. There is no guarantee that past performance will recur or result in a positive outcome. Carefully consider your financial situation, including investment objective, time horizon, risk tolerance, and fees prior to making any investment decisions. No level of diversification or asset allocation can ensure profits or guarantee against losses. Articles do not reflect the views of DABA ADVISORS LLC and do not provide investment advice to Daba's clients. Daba is not engaged in rendering tax, legal or accounting advice. Please consult a qualified professional for this type of service.
Get weekly insights, and latest news on African Public Markets, Startups, and Economy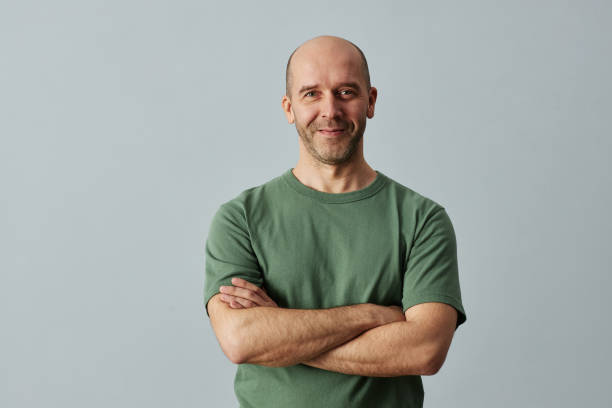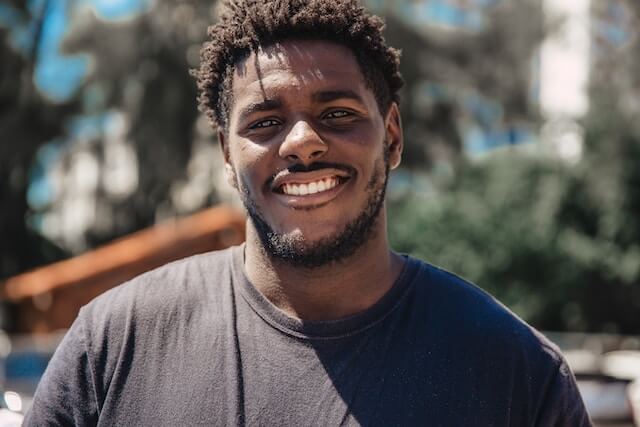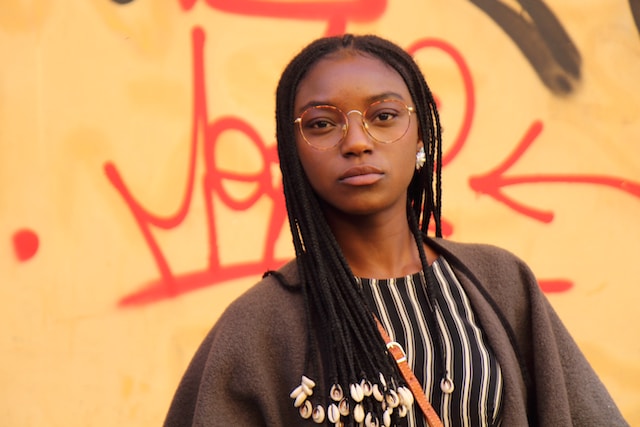 +15k investors have already subscribed
Take action.
Partner with us
Unlock exciting business opportunities and growth potential.
Join Daba
Become a part of our vibrant community and enjoy exclusive benefits.
Contact us
Reach out to us for inquiries, support, or collaboration.