MARKET UPDATE
African Tech Weekly Recap: January 23 to January 27, 2023
13 min Read January 27, 2023 at 12:49 PM UTC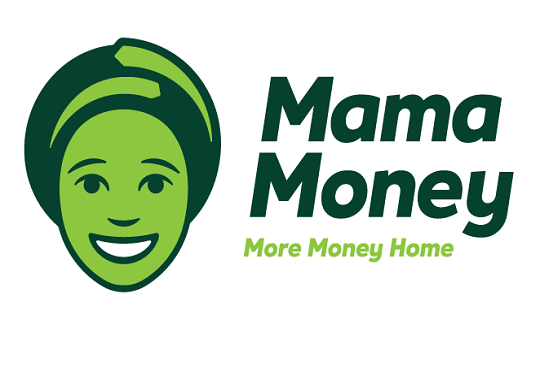 Welcome to our weekly recap where we share the most important news of the African Tech Ecosystem 🌍
To get access to our Daily investor updates check us out https://dabafinance.com/investors-update
Nigeria's Kuda gets digital banking license in Pakistan
Highlights
On Friday, Pakistan issued licenses to five digital banks to operate in the country, and Nigeria-born Kuda was one of them. The news comes shortly after its UK expansion.
Kuda and four other banks edged out 15 other applicants for this license, including all the Pakistani commercial banks that applied.
The license is Kuda's first step towards becoming a full-fledged bank that provides all banking services without needing Pakistanis to physically visit the bank branches.
Source: TechCabal

Our Takeaway
Not often do African startups expand outside the continent. But for Kuda, there's a major market opportunity in Pakistan, a South Asian economy with significant parallels to its home market Nigeria. Both countries have over 200 million people each with limited banking access and huge volumes of cash-based transactions. With the banking license secured, Kuda joins startups like Paga and Moniepoint, expanding their footprint across continental shores.
---
BCX acquires SA's DotCom to push cloud adoption
Highlights
BCX, one of Africa's largest systems integrators and digital transformation partners, has acquired 100% of the shares in DotCom Software Projects for an undisclosed sum.
DotCom was founded in 2012 and has become a significant player in digital transformation, specializing in cloud solutions as a Microsoft Azure Gold partner.
The acquisition is expected to enable BCX to enrich its cloud services and provide greater value to its clients across key verticals.
Source: ABC

Our Takeaway
BCX's acquisition of DotCom further underlines the huge untapped potential in the continent's cloud computing market, which has pulled big foreign operators like Microsoft, Google, Huawei, Amazon, and Teraco, with huge investments being poured into data centers and cloud infrastructure on the continent. The Middle East and Africa's cloud computing market is expected to grow to $31.4 billion by 2026, from $14.2 billion in 2021, as more organizations digitize their operations.
---
Debt rounds fuel funding growth in Africa's tech ecosystem
Highlights
African startups more than doubled the amount of debt they raised last year, a surge that may continue as an economic slowdown makes equity funding more expensive and unsustainable over the long term.
Companies on the continent raised $1.55 billion in 71 debt deals in 2022, suggesting it's become a solid alternative source of capital for African technology startups, Partech Partners said in a report.
Total funding invested into tech startups on the continent reached $6.5 billion, an increase of 8% vs 2021, spread across 764 deals – compared to 724 rounds in 2021.
Source: Partech Partners

Our Takeaway
Last year was a particularly challenging one for the global venture ecosystem, as investors scaled back their investments. But many reports have shown that the African tech ecosystem showed great resilience, as more investors have doubled their commitment to the continent. Overall, Nigeria, South Africa, Egypt, and Kenya remain the top investment destinations, with a 72% share of total volume, while fintech remains the most funded sector across capital sources—39% of equity volume ($1.9 billion) and 45% of debt deals ($691 million).
---
Nigeria's AFEX expands commodities exchange to Uganda
Highlights
After expanding its commodities exchange business in Kenya in June last year, Nigeria's AFEX is now entering Uganda hoping to replicate its successes so far.
AFEX was established in 2014 as Nigeria's first licensed private commodities exchange, combining technology and infrastructure to improve the country's food systems and local markets.
In its first year of operations in Uganda, the firm aims to reach 10,000 farmers and aggregate 15,000 metric tons of commodities, while extending its aggregation, storage, and financial services to Ugandan farmers and processors.
Source: ABC

Our Takeaway
Uganda, often referred to as Africa's 'bread basket', has one of the most dynamic commodities markets in Africa with a significant potential for growth, and a positive government interest in commercializing agriculture through collaboration with private sector players. But the East African nation lacks the necessary infrastructure in storage, credit, and access to markets to sustain food production, presenting a market opportunity that AFEX seeks to capitalize on with its latest expansion.
---
Moroccan logistics startup Cathedis closes pre-Series A round
Highlights
Morocco-based logistics startup Cathedis has raised $735,500 comprising pre-Series A funding from Afrimobility and a bridge round from CDG Invest.
This is the second round the startup has raised since its founding in 2019 after getting the backing of CDG Invest's 212 Founders program back in 2020.
Founded by Imad Mansour Zekri, Cathedis' platform offers cloud-based warehousing and delivery solutions to local e-commerce stores.
Source: Wamda

Our Takeaway
Transport touches on almost every sector of the African economy and is crucial to its development. Within the industry, the trucking and logistics market accounts for almost 80% of transported goods but players in this space often grapple with challenges caused by fragmentation and lack of transparency. With digitization, venture-backed startups such as Cathedis solve this problem while tapping into the lucrative industry.
---
GreenCo gets $54m EU guarantee to support Africa expansion
Highlights
The European Fund for Sustainable Development plus (EFSD+) has approved a $54 million guarantee to support GreenCo's expansion within Southern Africa; in Zambia, Namibia, Zimbabwe, and South Africa.
The guarantee provides a backstop to long-term market risk on the Southern African Power Pool and will cover outstanding debt lent to IPPs in GreenCo's portfolio in the event that GreenCo becomes unable to fully service the PPA.
GreenCo's proposal was developed with and submitted by the Danish Investment Fund for Developing Countries (IFU), one of its investors.
Source: ABC

Our Takeaway
Investments in green power projects, mostly solar, in Africa are typically considered high-risk. That sentiment has largely contributed to African solar operators struggling to access the financing they need to scale, inhibiting their potential. Although the trend has changed over the last few years, with cleantech startups in Africa increasingly pulling massive amounts of VC money, efforts like the EU-backed guarantee for GreenCo give investors interested in the space some confidence, thereby increasing the capital pool available to African energy startups.
---
Nigeria central bank hikes monetary rate to 17.5% despite inflation dip
Highlights
Nigeria's central bank on Tuesday raised its benchmark lending rate by 100 basis points (bps) to 17.5%.
The central bank's decision came after inflation dipped for the first time in 11 months in December to 21.34%, compared with 21.47% in November.
But CBN Governor Godwin Emefiele said members of the monetary policy committee did not think the decline was big enough to justify either holding or cutting the rate.
Source: CNBC

Our Takeaway
The CBN's decision is meant to rein in inflation without choking off lending to the private sector. Although most expectations were that the bank would hold rates steady after it raised them by 500 basis points last year to combat inflation, which is at its highest in nearly two decades. We think the latest hawkish stance could dampen investors' demand for equities, which have started the year bullish, encouraging them to navigate toward the fixed-income market.
---
Mama Money, AFC partner for money transfers to Zimbabwe
Highlights
Mama Money, a South African fintech that offers cross-border money transfer and banking services, has partnered with AFC Commercial Bank, to allow its customers to easily send money to AFC branches in Zimbabwe for cash collection.
Mama Money facilitates money transfers to over 50 countries across Africa, Asia, and Europe, and has played a major role in reducing the cost of money transfers from South Africa to other countries.
The goal of the partnership is to improve access to financial services in underserved communities in both countries.
Source: ABC

Our Takeaway
An estimated $30 to $60 million in monthly remittance flows from South Africa to Zimbabwe through both formal and informal channels, and account for over 10% of the latter's GDP according to the World Bank. But the average cost of sending money to Zimbabwe—estimated at 7% from South Africa—can significantly reduce the impact that remittances have as these funds are predominantly used for critical needs such as school fees, healthcare, and housing.
---
VC funding drives marketing tech growth in Africa
Highlights
Twelve marketing tech startups in Africa raised capital last year, up 20% in 2021, and between them, these startups banked $34.7 million, per Disrupt Africa.
This represented 1% of the total funding secured by African startups and was an increase of 242% in 2021. The sector maintained strong growth in this regard, with 2021 having been up 281.5% in 2020.
A major benefit of online marketing is cost, meaning startups are more likely to adopt a digital-first approach to marketing. Demand is growing, and though investor interest remains nascent, notable rounds have occurred.
Source: Disrupt Africa

Our Takeaway
Millions of people around Africa now spend more of their time online, mainly. The penetration rate of smartphones in sub-Saharan Africa is growing the fastest in the world, and it is expected to cover 67% of the population by 2025. This means businesses have to increasingly target consumers on social platforms through the constantly evolving practice of digital marketing. But beyond social media ads, a few startups have emerged offering software solutions that help African businesses optimize digital marketing tasks across online platforms.
---
BasiGo and AVA to assemble electric buses in Kenya
Highlights
BasiGo, the Kenyan-based electric manufacturer has partnered with Associated Vehicle Assemblers Ltd (AVA) to assemble its buses in the country.
The two companies aim to manufacture over 1,000 electric buses in the next three years, hoping to create over 300 new manufacturing jobs and an additional 300 jobs in the ecosystem of charging, maintenance and financing.
This partnership will also see the company assemble 33-seater buses as the company seeks to phase out the 25-seater buses used in the pilot project guided by feedback from Public Service Vehicle (PSV) operators.
Source: ABC

Our Takeaway
The acceptance of electric vehicles is gaining momentum. In 2020, there were more than 11 million registered EVs globally, and the number is expected to hit 145 million by 2030. Things are going at a much slower pace in Africa, however. In Kenya, EV adoption is currently at 5% of the total vehicles and for the most part, are private vehicles. But the latest developments suggest that might change soon, with the recent launch of the new Bus Rapid Transit (BRT) network in Nairobi to be traversed only by green vehicles and initiatives by EV startups like BasiGo.
---
Uganda's Agro Supply bags $200k to accelerate growth
Highlights
Catalyst Fund recently announced a $2 million investment in 10 startups developing solutions to improve the resilience of communities most vulnerable to climate change in Africa, including Agro Supply from Uganda.
This is the first cohort of startups to receive funding from Catalyst Fund's new $30M investment fund, backed by the financial sector development agency FSD Africa.
The fund is aimed at helping early-stage founders develop technologies that will make Africa less susceptible to the impact of climate change.
Source: ABC

Our Takeaway
Africa sees huge impacts of climate change, despite not being responsible for the current level of CO2 emissions in the atmosphere. In Nigeria, for instance, up to 34 out of its 36 states experienced floods last year, affecting households, businesses, farmlands, as well as oil and gas facilities. More than 3 million people were affected and over 1.4 million are displaced per the UN. In light of this, nowhere promises bigger business opportunities than in Africa given the need to reinvent all sectors.
---
Africa expected to have 57m pay TV subscribers by 2028
Highlights
About 16 million pay-TV subscribers will be added in Africa between 2022 and 2028 to take the total to 57 million, per Research and Markets.
Subscriber numbers will climb by 38% over this period, but pay-TV revenues will rise by only 29% – indicating that subscribers will pay less. Pay-TV revenues will reach $6.44 billion by 2028, up from $4.99 billion in 2022.
Three groups account for 89% of Africa's pay-TV subscribers. Multichoice, through its DStv and GOtv platforms, will continue to lead – with 21 million subscribers expected by 2028. StarTimes/StarSat (19 million) and Canal Plus/Easy TV (11 million) will follow.
Source: ABC

Our Takeaway
No new major players are expected in the pay-TV market within the said period, instead, the three dominant operators will battle for supremacy – often by cutting prices. Africa is increasingly becoming an important growth area for media entertainment—such as pay-TV, video-on-demand, and streaming services, with the likes of Amazon recently launching an aggressive push into the continent. Several pan-African and local players are all vying for the region's massive entertainment audience, including but not limited to Netflix, Disney+, Canal+, Multichoice, StarTimes, and Showmax.
---
Kenya was the fastest-growing African VC market in 2022
Highlights
Kenya defied the odds to record the strongest growth in VC funding raised in Africa last year. Reports show that the deal count and value to the country surpassed 2021 figures owing to increased investor interest.
Data from market intelligence firm Briter Bridges, and The Big Deal shows Kenya raised $1.1 billion, more than double the funding that East Africa's biggest economy got in 2021 when the continent raised about $5 billion.
Another report by Partech, which excluded Sun King's mega-round, also shows that Kenya's funding spiked by 33% last year, to a record $758 million.
Source: TechCrunch

Our Takeaway
Briter and Big Deal positioned Kenya as second in VC destination after Nigeria, which took the lead after raising $1.2 billion. The country recorded the strongest growth in the continent, as Egypt's VC funding grew slightly too while South Africa's funding stagnated as per Partech. Overall, Africa reported an increase in invested amount last year; Partech put the figure at $6.4 billion, Briter Bridges at $5.4 billion, and Big Deal at $4.8 billion.
---
Africa Data Centres unveils new Cape Town facility
Highlights
Cassava Technologies-backed data center constructor, Africa Data Centres, has announced that it is building another data center facility in Cape Town.
The new facility will have an IT load of 20MW and is expected to be up and running by mid-2024.
The new center is part of the group's ongoing investment in infrastructure in the Western Cape province and reflects its confidence in the economy of the province and of South Africa, the continent's largest IT infrastructure and services market.
Source: TechCabal

Our Takeaway
ADC's decision to double down on its investment in South Africa further underlines the huge untapped potential in the continent's cloud computing and data center market, which has pulled other big operators like Microsoft, Google, Huawei, Amazon, and Teraco, with huge investments being poured into infrastructure on the continent. The Middle East and Africa's cloud computing industry is expected to grow to $31.4 billion by 2026, from $14.2 billion in 2021, as more organizations digitize their operations.
AFEX
africa
African VCs
Agro Supply
BasiGo
BCX
Cathedis
CBN
daba
dabafinance
Data Center
Egypt
GreenCo
invest in africa
investing in africa
Kenya
Kuda bank
Mama Money
Nigeria
Partech Partners
Pay TV
South Africa
Startups
This material has been presented for informational and educational purposes only. The views expressed in the articles above are generalized and may not be appropriate for all investors. The information contained in this article should not be construed as, and may not be used in connection with, an offer to sell, or a solicitation of an offer to buy or hold, an interest in any security or investment product. There is no guarantee that past performance will recur or result in a positive outcome. Carefully consider your financial situation, including investment objective, time horizon, risk tolerance, and fees prior to making any investment decisions. No level of diversification or asset allocation can ensure profits or guarantee against losses. Articles do not reflect the views of DABA ADVISORS LLC and do not provide investment advice to Daba's clients. Daba is not engaged in rendering tax, legal or accounting advice. Please consult a qualified professional for this type of service.
Get weekly insights, and latest news on African Public Markets, Startups, and Economy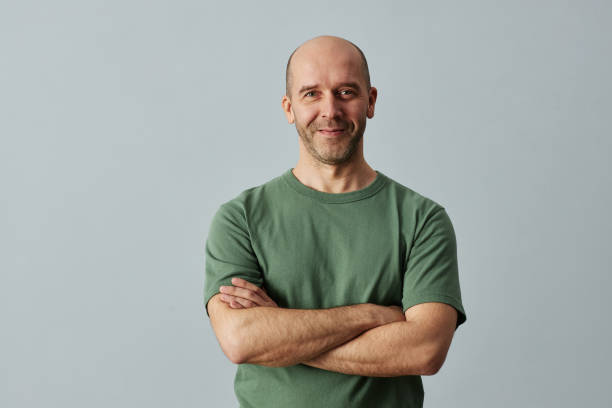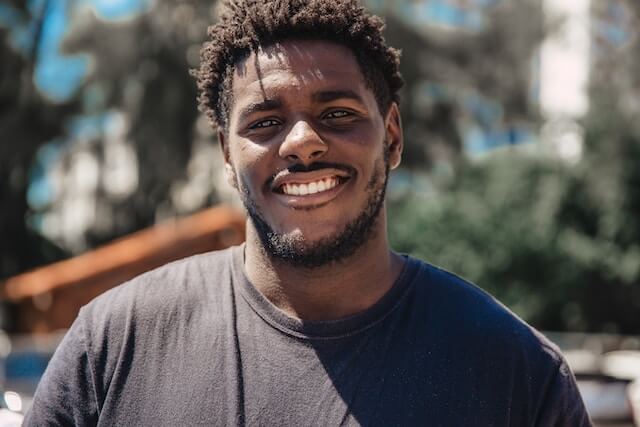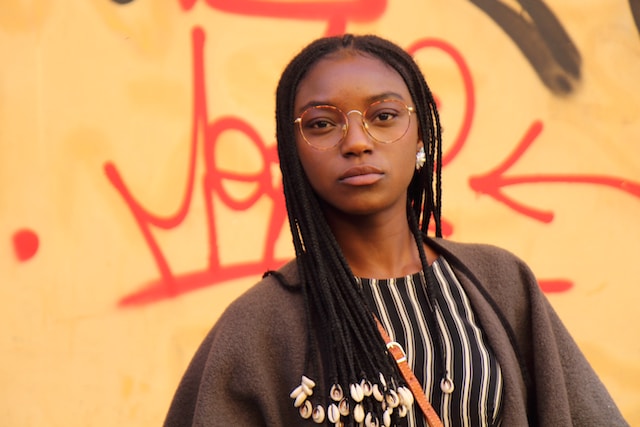 +15k investors have already subscribed
Take action.
Partner with us
Unlock exciting business opportunities and growth potential.
Join Daba
Become a part of our vibrant community and enjoy exclusive benefits.
Contact us
Reach out to us for inquiries, support, or collaboration.