MARKET UPDATE
African Tech Weekly Recap: January 9 to January 13, 2023
9 min Read January 13, 2023 at 12:55 PM UTC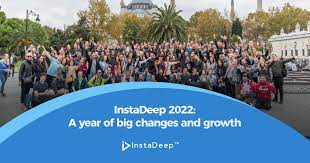 Welcome to our weekly recap where we share the most important news of the African Tech Ecosystem 🌍
To get access to our Daily investor updates check us out   https://dabafinance.com/investors-update
Airtel acquires new $316.7m spectrum in Nigeria
Highlights
Airtel Africa Plc's Nigerian subsidiary, Airtel Networks Limited, has acquired 100 MHz of spectrum in the 3500MHz band and 2x5MHz of 2600MHz from the Nigerian Communications Commission (NCC).
The announcement was made in a notice to the Nigerian Exchange Limited, as seen by Nairametrics.
The deal was for a gross consideration of $316.7 million and will be paid in Nigeria's local currency the naira.
Source: Company statement

Our Takeaway
The additional spectrum is expected to support Airtel's investments in network expansion for mobile data and fixed wireless home broadband capability, including 5G rollout while also providing significant capacity to accommodate its continued growth in data services in the country. Across Africa, the rollout of the 5G network is accelerating – driven by massive investments by telecom operators and greater clarity around spectrum licensing and issuance.
---
Agritech startup Releaf secures $3.3m pre-Series A
Highlights
Releaf, a Nigerian agritech startup that supplies ingredients to consumer goods manufacturers and their food factories, has received $3.3 million in an oversubscribed pre-Series A round.
The Jack Ma Foundation-backed startup focuses on value chains where smaller factories are set up near smallholder farmers, allowing them to get better processing yields and less expensive logistics costs.
Following a $4.2 million (including a $1.5 million grant) seed raise in September 2021, the fresh funding will support the launch of two new technologies: Kraken II and SITE.
Source: TechCrunch

Our Takeaway
Africa is expected to represent 40% of the human population by the end of the 21st century. The fast-moving consumer goods (FMCG) market is positioned to emerge as its first globally relevant industrial sector. Technology solutions like Releaf's are crucial to accelerating this industrialization while ensuring inclusive success for the farmers, food factories, and consumers. Since launching in 2021, the startup claims to have processed more than 10 million kilograms of palm nuts, grown its monthly revenue 7X year-on-year, and secured over $100 million in supply contracts from leading consumer goods manufacturers.
---
Multinational banking giant HSBC backs Egypt's KarmSolar
Highlights
Egypt-based cleantech KarmSolar has received $3 million in debt financing from HSBC to finance the development of the Farafra Solar Grid, its second grid solution after the Marsa Alam Solar Grid in Egypt.
Founded in 2011, KarmSolar provides several sectors in Egypt with renewable energy as part of its target to enlarge the private clean energy market.
The project aims to provide 60% solar penetration, with a three-year goal to reach 100% when it becomes fully operational by Q3 2023.
Source: Wamda

Our Takeaway
Most businesses in Africa grapple with expensive electricity tariffs, frequent power outages, and load shedding. These issues limit production and increase operating and maintenance costs, thereby hindering growth. The decreasing costs of solar systems, relative to either grid or diesel generators, have helped solar solutions—provided by companies like KarmSolar—become economically viable alternatives for commercial and industrial use. Access to reliable power not only saves costs but also expands the number and variety of business and job opportunities available in an economy.
---
Ghana's Jetstream raises $13m to grow cross-border commerce
Highlights
Ghana-based Jetstream Africa, an e-logistics platform for Africa's exporters and importers, has raised $13 million in a combination of debt and equity financing to help it expand.
Jetstream's core product, pre-financed logistics, enables businesses to rapidly book and monitor door-to-door logistics, financing, insurance, and other trade support services online.
The startup raised a $3 million seed round in 2021 and the new funds will be used to support Jetstream's expansion into new countries and the continued development of its technology platform.
Source: Disrupt Africa

Our Takeaway
The market for cross-border logistics services in Africa is expected to hit revenues of $32 billion by 2025, with several companies vying for market share in the ever-growing competitive industry. Jetstream, which operates across 14 countries in the region, competes with the likes of Sote, SEND, One35 Port, and MVX. That hasn't stopped it from growing its trade finance product from the $1 million debt it secured in mid-2021 to about $9 million in total loans disbursed so far.
---
BioNTech acquires Tunisia's InstaDeep for $680m
Highlights
BioNTech SE is set to acquire InstaDeep, a Tunis-born and U.K.-based artificial intelligence (AI) startup, for up to £562 million (~$680 million).
The company will reportedly pay £362 million — a mix of cash and an undisclosed amount of BioNTech shares — upfront. The remaining £200 million is dependent on how InstaDeep performs in the future.
The German vaccine maker intends to use InstaDeep's machine learning to improve its drug discovery process, including developing personalized treatments tailored to a patient's cancer.
Source: Financial Times

Our Takeaway
The InstaDeep deal is BioNTech's biggest acquisition to date and also the largest M&A deal involving an African-founded startup, with reports suggesting the Tunisian co-founder Karim Beguir—who reportedly owns 19.6% of the company—is in line to potentially make more than £100 million from the sale. AI-focused tech startups are springing up across Africa and increasingly attracting VC dollars to serve several industries, including financial services, logistics, and consumer goods (FMCGs). Besides InstaDeep's $100 million raise one year ago, Egypt-based Instabug and Synapse Analytics raised $46 million and $2 million respectively.
---
Bitcoin jumps above $18k to highest level in a month
Highlights
Bitcoin has surged to its highest price in nearly a month, as traders bet on a US inflation cooldown and lawyers for defunct crypto exchange FTX found billions of dollars worth of assets.
The digital currency climbed above $18,000 for the first time since December 14, increasing in value by about 5% in the last 24 hours.
Still, Bitcoin is down about 74% from its November 2021 all-time high of $68,990, and last year, nearly $1.4 trillion of value was wiped off the cryptocurrency market, as traders dumped risky assets like technology and growth stocks.
Source: Barrons

Our Takeaway
It is anticipated that the release of US consumer price index data would reveal a slowing of inflation with economists at Dow Jones expecting a 0.1% decline from one month to the next in December. Although this would be less than the 7.1% increase in November and much below the 9.1% peak rate in June, inflation is still predicted to increase by 6.5% year over year. Investors hope that the decrease will encourage the US Federal Reserve to cut interest rates.
---
Women-led startups in Africa raised $203.2m in 2022
Highlights
African startups led by women raised $203.2 million in 2022. Though still a significant amount, it is 58% less than what enterprises of this sort mobilized in 2021.
The reduction of funds raised by these startups largely goes against the general trend of the sector; 2022 was one of the most successful years in capital funding for African startups in general.
Although venture capital on the continent has been relatively successful, it has helped less than 3% of startups with female founders and only 4% of female entrepreneurs.
Source: The Big Deal

Our Takeaway
In Africa, female entrepreneurs are taking their place in the male-dominated tech boom but they still find it harder to access finance and grow their businesses. Per Briter Bridges, only 3% of the total funding raised by startups in Africa since 2013 has gone to all-women co-founded teams. Collective stakeholder efforts are crucial to increasing female representation in the startup space, which remains minute against a faster-growing percentage of ventures run by men.
---
Gebeya raises pre-Series A funding to drive growth
Highlights
Ethiopia-based Gebeya, a SaaS-enabled, pan-African talent marketplace, has raised an undisclosed pre-Series A investment to drive its ongoing expansion.
Headquartered in Addis Ababa with offices in Kenya and Senegal, Gebeya connects startups, SMEs, and multinational corporations with vetted, skilled talent and professional services in more than 30 countries across Africa.
The company has raised various rounds of capital since being founded six years ago, including a $2 million back in 2020 that made up part of a broader $4 million seed round, and has now banked an undisclosed pre-Series A from Inclusion Japan (ICJ).
Source: Disrupt Africa

Our Takeaway
Tech companies and giants are increasingly looking to Africa in search of software engineers to meet the growing demand for tech-savvy employees globally. The demand for software engineers is expected to grow by 22% between 2020 and 2030. Already, 38% of African developers work for at least one company based outside of the continent, per a Google survey. While this bodes well for the engineers themselves, the trend could worsen the tech talent shortage available to indigenous startups. Although several players like Gebeye are working on expanding the continent's tech talent pool.
---
Kenyan fintech Kwara acquires software company IRNET
Highlights
Kenyan fintech firm Kwara has acquired IRNET, a software company and subsidiary of the Kenya Union of Savings and Credit Cooperatives (KUSCCO LTD) for an undisclosed amount.
With this acquisition, Kwara has also entered into an exclusive digital solutions partnership agreement with KUSCCO to offer its banking software solutions and mobile banking channels to rapidly increase the growth and profitability of SACCOs in Kenya.
This partnership is expected to help SACCOs grow through deposit mobilization and digital member acquisition while addressing the key challenges currently facing cooperatives.
Source: ABC

Our Takeaway
In most parts of Africa, cooperative organizations bring together people with similar social and financial backgrounds and play a crucial role in helping community members access a wide range of saving and investment opportunities. In Kenya, they have emerged as the dominant micro-financing societies that spearhead savings and investment in the country. Digitization, provided by Kwara, will help these communal groups overcome challenges such as costly digitization, security concerns, and the digital divide between them and their young, digitally savvy membership.
africa
Airtel Africa
Bitcoin
daba
dabafinance
Egypt
InstaDeep
invest in africa
investing in africa
Jetstream Africa
KarmSolar
Kenya
Nigeria
Releaf
South Africa
Startups
Tech African Women
This material has been presented for informational and educational purposes only. The views expressed in the articles above are generalized and may not be appropriate for all investors. The information contained in this article should not be construed as, and may not be used in connection with, an offer to sell, or a solicitation of an offer to buy or hold, an interest in any security or investment product. There is no guarantee that past performance will recur or result in a positive outcome. Carefully consider your financial situation, including investment objective, time horizon, risk tolerance, and fees prior to making any investment decisions. No level of diversification or asset allocation can ensure profits or guarantee against losses. Articles do not reflect the views of DABA ADVISORS LLC and do not provide investment advice to Daba's clients. Daba is not engaged in rendering tax, legal or accounting advice. Please consult a qualified professional for this type of service.
Get weekly insights, and latest news on African Public Markets, Startups, and Economy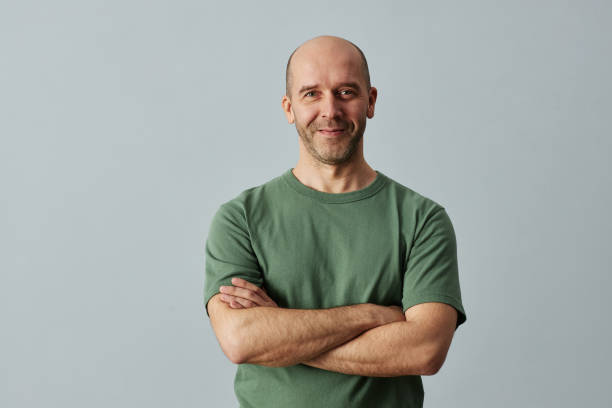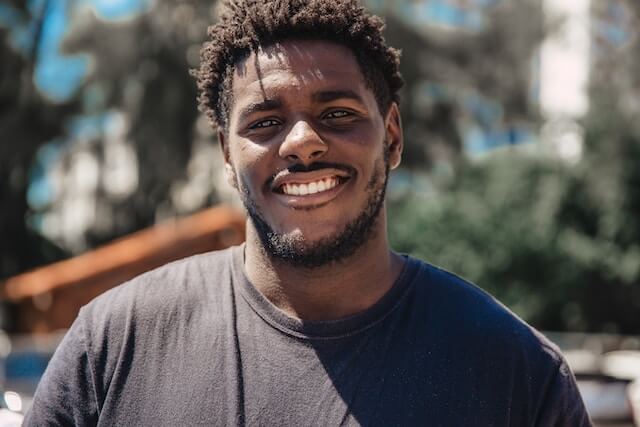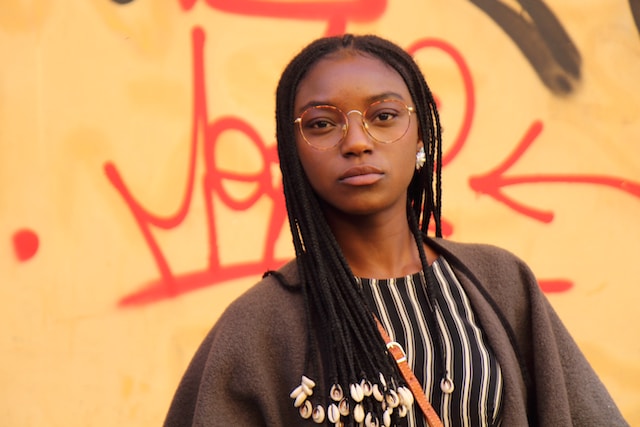 +15k investors have already subscribed
Take action.
Partner with us
Unlock exciting business opportunities and growth potential.
Join Daba
Become a part of our vibrant community and enjoy exclusive benefits.
Contact us
Reach out to us for inquiries, support, or collaboration.