MARKET UPDATE
This week in Africa: Everything you need to know
14 min Read July 14, 2023 at 2:01 PM UTC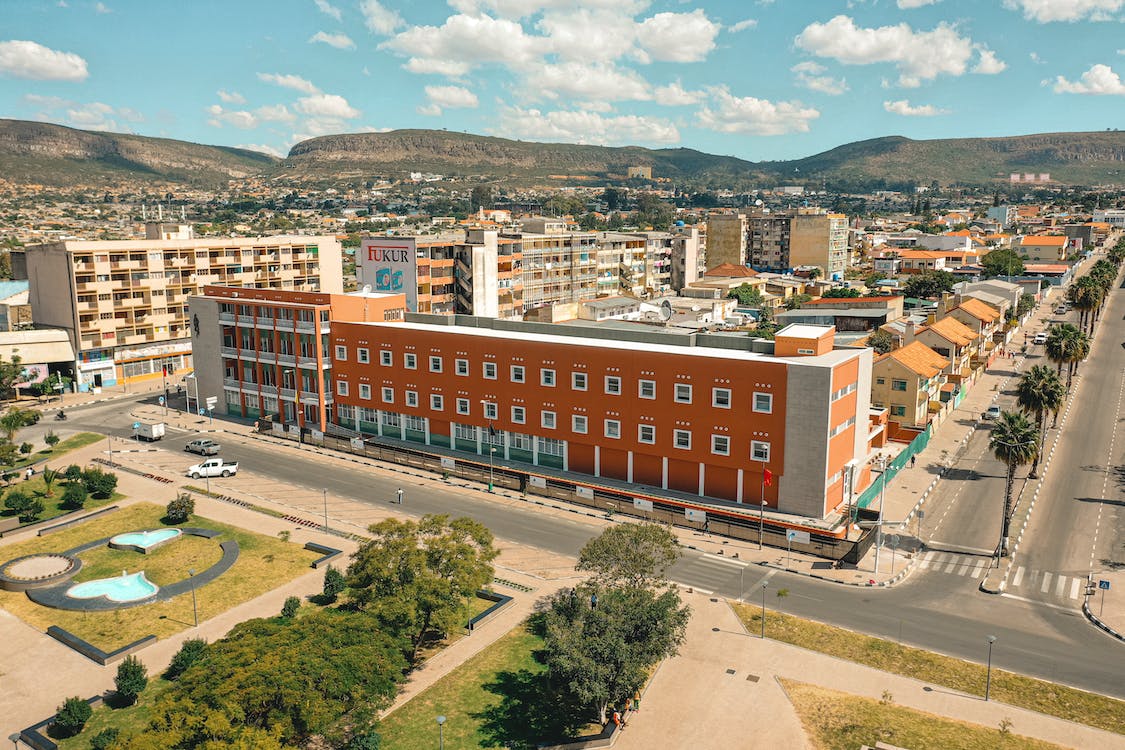 Welcome to our weekly recap where we share the most important news from the African Tech Ecosystem 🌍.
To get access to our Daily investors updates check us out at https://dabafinance.com/investors-update
Francophone West African region forecasts 7% growth in 2023
Highlights
Economic expansion in the eight-member West African Economic and Monetary Union (WAEMU) will accelerate to 7% this year as many of the countries recover from the shock of Russia's invasion of Ukraine.
Gross domestic product (GDP) growth will quicken from 5.9% in 2022, according to Mohamed Bazoum, president of Niger who doubles as the head of WAEMU heads of state conference.
The members of the union are Benin, Burkina Faso, Ivory Coast, Guinea Bissau, Mali, Niger, Senegal, and Togo.
Source: Bloomberg

Our Takeaway
The WAEMU area—created in 1994 as a trade and currency union and consistently described by the IMF and some global bodies as a successful regional bloc with a high level of economic integration—has in recent times been one of the most dynamic economic zones in sub-Saharan Africa when it comes to economic performance and resilience, although the Covid-19 pandemic contributed to a slowdown in activity in 2020. In addition to its potential economic growth, the region's stable currency (CFA franc) and regional integration offer opportunities for diverse sectors and long-term investment prospects.
---
Propel raises $2.7m seed to power the open talent economy
Highlights
Propel, a Lagos- and Berlin-based startup aiming to build sustainable talent pipelines for communities and help global companies derisk the process of hiring remote talent from emerging markets, has secured $2.74 million in seed investment.
The round was led by Amsterdam-based No Such Ventures, with participation from APX (an accelerator by Axel Springer Digital Ventures and Porsche Digital), Golden Egg Check, and Future of Learning Fund.
The startup, founded in 2020, intends to use the investment to drive the roll-out and adoption of its community-as-a-service platform and drive $1.3 million in revenue generated for communities by Q4 next year.
Source: Techpoint Africa

Our Takeaway
Africa's tech ecosystem's remarkable growth can be attributed not only to the influx of billions of dollars from local and foreign investors but also to its flourishing talent pool. The continent's homegrown talents, such as software developers (whose numbers have increased by nearly 4% to 716,000, as per Google's Africa Developer Report), UI/UX designers, engineers, and other tech professionals, are highly sought after both locally and internationally. Consequently, numerous talent-matching platforms have emerged across Africa, including notable ones like Propel, Andela, GOMYCODE, AltSchool, Decagon, and more looking to tap into this market opportunity.
---
Afreximbank partners Fiducia to boost supply chain finance
Highlights
The African Export-Import Bank (Afreximbank) and the supply chain financing company, Fiducia, have entered into a deal to promote factoring across the continent and help reduce the supply chain finance gap.
Afreximbank will provide Fiducia with additional liquidity for trade facilitation through factoring on the latter's marketplace while also exploring collaboration opportunities with Fiducia and Access Corporation for payables financing across African markets.
SMEs contribute the majority of economic output and employment generation in Africa. Greater access to bank financing will, therefore, enhance the growth of this vital segment.
Source: TechCabal

Our Takeaway
Across Africa, there is a clear supply chain finance gap for SMEs that is not being met by traditional banking institutions and other lending services companies. As such, businesses miss out on significant business opportunities without the requisite capital to support their transactions. Fiducia's business is yet another example in Africa's alternative lending market focused on SMEs, which is gathering momentum thanks to the emergence of financial technology (fintech) on the continent.
---
SoftBank backs Africa-focused AMEA Power with $75m
Highlights
AMEA Power, one of the fastest growing renewable energy developers in Africa, has signed a $75 million equity funding round from Japanese investment holding company SoftBank Group Corp.
Founded in 2016, AMEA Power has assembled a world-class team of industry experts to deliver projects across Africa, the Middle East, and other emerging markets.
This represents AMEA Power's first external equity funding following years of being privately funded by its founding shareholders. The funding will allow AMEA Power and SBG to explore a mutual partnership, which will lead to maximizing the value creation of AMEA Power mainly in the AMEA region.
Source: Zawya

Our Takeaway
As African economies grow, the demand for energy by companies, households, and industries increases by the day. This comes with challenges of climate change and energy depletion, however, many innovators and investors believe renewable energy can help Africa counter these challenges. Financiers mostly are skeptical about funding ventures in the renewable energy space, which has hindered growth in the sector, but AMEA's successful raise—as well as recent huge rounds by Sun King particularly—suggests the perception towards the renewable energy opportunity in Africa could be changing.
---
Microsoft-backed AI program for African startups launches
Highlights
Flapmax, a leading artificial intelligence (AI) company, has launched the second FAST Accelerator program designed to support and fund the next generation of innovative companies and entrepreneurs in Africa.
Building on the success of the inaugural program, which more than 800 startups from 25+ countries applied to join, the accelerator helps startup founders seeking to scale rapidly and sustainably.
In partnership with Microsoft, the initiative combines business development, technology integration, funding opportunities, and community building to empower startup companies based in Africa and emerging markets to deliver sustainable solutions.
Source: ABC

Our Takeaway
Across Africa, startups currently offer AI-driven services and are increasingly attracting VC dollars to serve several industries. Earlier this year, Germany's BioNTech SE acquired InstaDeep, a Tunis-born AI startup, for up to $680m. Egypt-based Instabug and Synapse Analytics raised $46m and $2m respectively last year. For every big name that dominates the headlines, there are several other upstarts building innovative AI-led solutions, though yet to be market-tested, that need early-stage support from programs like FAST.
---
Egyptian neobank Menthum raises pre-seed funding
Highlights
Egypt-based fintech Menthum has raised pre-Seed funding from Acasia Ventures, along with A15 and other angel investors.
Founded in 2021 by Himanshu Shrimali and Ismail Sarhank, Menthum is a B2B and B2C digital savings platform that enables individuals and companies to invest in safe treasury bills (T-bills) through a money market fund.
The funding will go towards expanding Menthum's team, customer acquisition, brand building, and developing the company's tech infrastructure.
Source: Wamda

Our Takeaway
Digital banks—across several verticals—have enormous potential in Egypt, a country where 2 of every 3 individuals are partly or totally excluded from formal financial services but 50% of its 100 million people actively use smartphones. In addition to high mobile and internet penetration, the North African country boasts a young and tech-savvy population with 61% below 30. Startups like Menthum have thus moved to capture this opportunity with neo-banking platforms, contributing to the general booming fintech sector in Egypt.
---
DangCem becomes the largest public company in Nigeria
Highlights
Dangote Cement Plc became the most capitalized on NGX Tuesday after its market capitalization surpassed MTN Nigeria's, previously the most capitalized stock at N5.66 trillion.
The rise in the company's market cap is on the back of a positive reaction to the company's announcement of the Tranche I shares buyback program
The share price of the cement giant gained 9.27% to close trading at N360.7 per share with a market capitalization of N6.15 trillion (~$8 billion).
Source: Nairametrics

Our Takeaway
Dangote Cement has been one of the best-performing stocks in Nigeria this year, helping the market soar to levels not seen in a decade and a half. On Tuesday, the NGX benchmark index closed trading at 65,669.29, crossing the 65,652.4 end-of-month all-time high points recorded in February 2008, an era that is often recognized as the peak of the stock market boom of the early 2000s. Nigerian equities have been on a bullish run since the new president's raft of policy reforms kicked off after taking office about two months ago.
---
Visa launches fintech accelerator for African startups
Highlights
Visa has launched a new Africa Fintech Accelerator program to help enable African startups through expertise, connections, technology, and investment funding.
The launch of the Africa Fintech Accelerator program follows Visa's recent pledge to invest $1 billion in Africa's digital transformation and its long-term commitment to advancing Africa's economies and driving inclusive growth.
The accelerator will enable up to 40 startups each year to accelerate and grow through a three-month intensive learning program focused on business growth and mentoring.
Source: Disrupt Africa

Our Takeaway
The new program is a sign of Visa's growing ambitions on the continent and the direction of this ambition. African fintech companies receive the most venture capital funding compared to other technology categories. In 2022, they raised over $2 billion out of over $5 billion invested in the entire ecosystem. Following the program completion, Visa intends to further support fintech growth with capital investment in select participating businesses, while accelerating their commercial launch through access to its technology and capabilities.
---
Uganda imposes a new levy on foreign 'Big Tech' companies
Highlights
Uganda's parliament on Tuesday passed a new tax law that imposes a 5% levy on income earned in the country by foreign digital services providers such as Twitter and Meta's Facebook.
Authorities in the East African country have been exploring ways of tapping into the fast-expanding digital economy to help boost revenue needed to pay off mounting public debt.
The Ugandan parliament said in a Twitter post that lawmakers had passed a new tax law called "The Income Tax (Amendment) Bill, 2023" containing the new levy.
Source: Zawya

Our Takeaway
Uganda joins a growing list of African countries that have so far introduced various forms of digital taxation aimed specifically at big global tech companies that make money across Africa without being domiciled here. Just recently, a Nigerian regulatory agency announced a code of conduct that would, among other things, require such companies to pay taxes. These come on the back of an OECD-led agreement between about 130 countries last year, which aims to reform the global tax rules in such a way that gives countries more rights to impose taxes on multinational digital corporations like Facebook and Google.
---
Angola inflation hits 4-month high as fuel subsidies end
Highlights
Angola's inflation rate climbed to a four-month high in June after a government decision to stop defending the kwanza and cut gasoline subsidies.
The annual inflation rate in Africa's third-biggest oil producer rose to 11.25% in June from 10.6% in the previous month, data from the National Statistics Institute show.
That's the second consecutive increase after 15 months of declines. Contributing to the increase were higher costs of food and transport, according to the statistics institute.
Source: Bloomberg

Our Takeaway
Similar to its fellow oil producer, Nigeria, Angola's central bank governor was in June replaced, its treasury abstained from dollar sales in April and May, accelerating the depreciation of the official currency—kwanza—to 39% since then while the government also scrapped subsidies for gasoline, which almost doubled pump prices (triple in Nigeria). In both African economies, we expect weaker currencies to be one of the main drivers of upward pressure on inflation given a reliance on imported food.
---
Vodafone inks deal to boost streaming for Africans
Highlights
Qwilt and Cisco will deploy their content delivery network (CDN) solution to Vodafone, increasing the quality and capacity of the telco's streaming delivery to its mobile and fixed broadband customers across Europe and Africa.
Following a successful trial in Italy, Vodafone will initially start deploying the service in seven countries, embedding the solution at the edge of its networks, closer to customers, so that they can receive highly responsive and quality streaming services.
This model will allow Vodafone to expand the solution and business opportunities to other content and application owners, and they in turn gain access to the millions of customers using Vodafone's networks.
Source: ABC

Our Takeaway
The three-way, Vodafone partnership comes at a time when Africa is approaching an inflection point in terms of broadband connectivity and affordability, which means more people are likely to be open to streaming entertainment content. The continent is increasingly becoming an important growth area for streaming services, which explains why tech giants like Amazon and Netflix as well as regional players like Multichoice are launching an offensive push to capture the region's on-demand streaming subscribers, projected to reach 15 million by 2026.
---
Namibia imposes tax on cryptos and other digital assets
Highlights
Namibia has imposed a tax on digital assets, cryptocurrencies, and virtual asset service providers (VASPs) as more countries move to regulate and benefit from these new financial instruments.
The decision is a reflection of the broad recommendations made by the African Union to foster the burgeoning African digital asset industry.
In November, the Bank of Namibia (BoN) announced that digital currencies such as Bitcoin could be used as forms of payment.
Source: Nairametrics

Our Takeaway
Namibia's crypto tax underscores a growing trend across Africa, where governments are waking up to the potential economic value presented by cryptocurrencies and digital assets. In light of the remarkable growth of the digital asset space, many African countries are not only acknowledging their significance but are now also seeking ways to regulate and leverage these new financial instruments to boost state coffers. Notably, Nigeria, Africa's most populous country, recently updated its finance act to include a 10% tax on cryptocurrencies.
---
Africa's gaming market is expected to top $1 billion in 2024
Highlights
The sub-Saharan African gaming industry is expected to generate over $1 billion for the first time in 2024, according to data from research firm Newzoo.
In 2022, games sold in the region generated $862.8 million in revenue, up 8.7% year over year, according to Newzoo's data.
That's in defiance of a broader contraction, with the global games market declining 4.3% in 2022 to $182.9 billion.
Source: CNBC

Our Takeaway
The figures, which were compiled by Newzoo, suggest a buoyant market for gaming in Africa, where economic growth has been sluggish as the region grapples with lingering inflation, tough financial conditions, and high net debt. Sub-Saharan Africa's economic growth rate dipped to 3.6% in 2022 from 4.1% in 2021, according to the World Bank. And it is forecast to fall further in 2023, to 3.1%. Despite that, Africa's video game market has been doing well, boosted by the adoption of smartphones and a higher-than-normal young population strongly embracing digital technology.
---
IFC backs Amethis Partners to support African businesses
Highlights
To support the development of medium-sized companies in Africa across a range of sectors, IFC has made an investment in the first close of Amethis Partners' Amethis Fund III.
IFC will make an equity investment of $45 million in the fund. In addition, the project includes a co-investment envelope of up to $34 million to enable IFC to co-invest in select companies alongside the Fund.
Amethis Fund III will provide essential growth capital to 10-12 medium-sized enterprises working in industries vital to the development of African economies across countries such as Côte d'Ivoire, Egypt, Kenya, Morocco, Mozambique, Senegal, and Tanzania.
Source: ABC

Our Takeaway
Private equity fundraising in Africa faces several challenges including high-risk perception, foreign exchange risk, and economic uncertainty. As a result, international investors have reduced investment allocation to the African market. IFC's investment seeks to anchor the fund's fundraising to help keep vital financing flowing to mid-cap companies in Africa. The new investment is IFC's third commitment to funds managed by Amethis Partners. In 2017, it invested $17 million in Amethis Fund II, a pan-African growth equity fund, and in 2021 committed $14 million to Amethis MENA Fund II, an SME-focused fund targeting investments in the MENA region.
---
Flutterwave, IATA to simplify payments for airlines serving Africa
Highlights
Flutterwave, Africa's payments technology company, has joined the International Air Transport Association's (IATA) payment orchestration platform to facilitate travel to sub-Saharan Africa.
IATA Financial Gateway (IFG) is an omnichannel payment orchestration and management platform fully dedicated to the airline industry and has been designed to allow airlines to receive local payments from local markets through all their distribution channels.
With this integration, airlines across the world are able to process payments from customers through cards, bank transfers, mobile money, alternative payment methods, and other payment modes available on Flutterwave.
Source: TechCabal

Our Takeaway
Africa is set to become one of the fastest-growing aviation regions in the next 20 years with an annual expansion of nearly 5%. One way to further accelerate this growth is to ensure airlines can easily set up operations across the continent and seamlessly receive payments from their customers. IATA has some 290 international airlines; this partnership enables them to easily expand their operations in Africa while receiving bookings and payments from customers in Africa using local and international payment methods.
africa
AMEA Power
daba
dabafinance
DangCem
Dangote Cement
Egypt
Fintech
Flutterwave
invest in africa
investing in africa
Kenya
Menthum
NGX
Nigeria
Propel
solar power
South Africa
Startups
Uganda
Visa Africa
Vodafone
This material has been presented for informational and educational purposes only. The views expressed in the articles above are generalized and may not be appropriate for all investors. The information contained in this article should not be construed as, and may not be used in connection with, an offer to sell, or a solicitation of an offer to buy or hold, an interest in any security or investment product. There is no guarantee that past performance will recur or result in a positive outcome. Carefully consider your financial situation, including investment objective, time horizon, risk tolerance, and fees prior to making any investment decisions. No level of diversification or asset allocation can ensure profits or guarantee against losses. Articles do not reflect the views of DABA ADVISORS LLC and do not provide investment advice to Daba's clients. Daba is not engaged in rendering tax, legal or accounting advice. Please consult a qualified professional for this type of service.
Get weekly insights, and latest news on African Public Markets, Startups, and Economy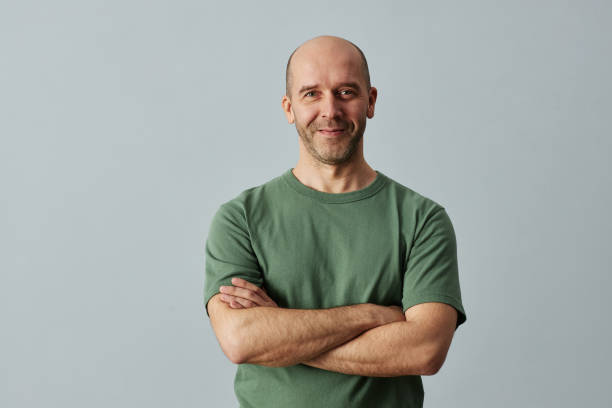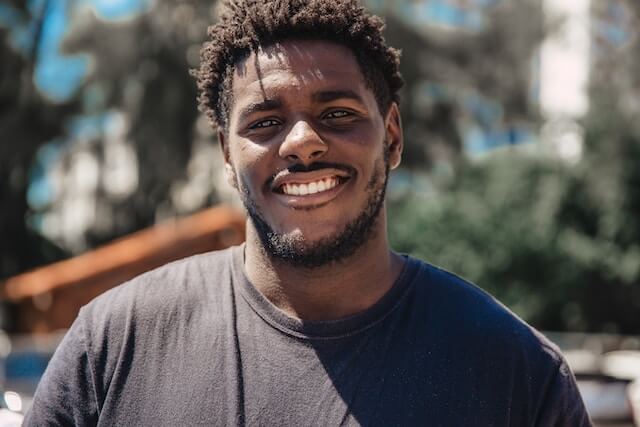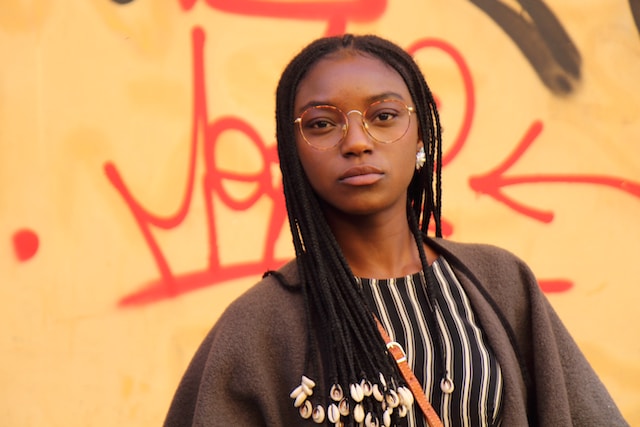 +15k investors have already subscribed
Take action.
Partner with us
Unlock exciting business opportunities and growth potential.
Join Daba
Become a part of our vibrant community and enjoy exclusive benefits.
Contact us
Reach out to us for inquiries, support, or collaboration.