MARKET UPDATE
African Tech Weekly Recap: July 11 to July 15, 2022
13 min Read July 16, 2022 at 11:00 AM UTC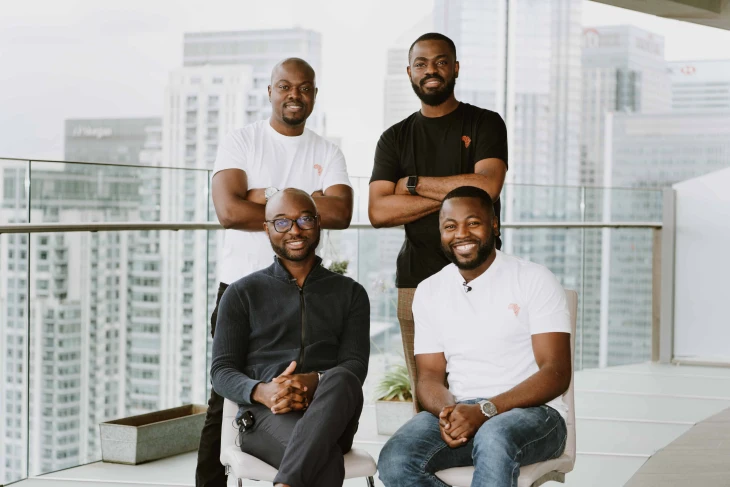 Welcome to our weekly recap where we share the most important news of the African Tech Ecosystem 🌍
To get access to our Daily investor updates check us out 👇🏾 https://dabafinnace.com/investors-update
Africa-focused Mdundo bags licensing deal with UMG
Highlights
The music catalog of the Universal Music Group (UMG), the world's largest record company, will be available to users of the Africa-focused streaming service Mdundo, following the signing of a licensing deal.
The deal is expected to strengthen Mdundo's offering to its 17 million active monthly users and accelerate its growth across Africa. The service is available in a number of countries, including Nigeria, Kenya, Ghana, and Tanzania.
Mdundo recently signed partnerships with telcos across Africa to grow its earnings and user base. Users can access music using USSD services on a bundled program (daily, weekly or monthly) and through its website or app.
Source: TechCrunch

Our Takeaway
Mdundo was founded in 2013 and was listed in the Nasdaq First North Growth Market — a Nasdaq Nordic division — in September 2020 to fast-track its growth across Africa. It has grown its user base from less than 1 million in 2016 to 20 million by the end of June, with projections of reaching 25 million by 2025. The deal with UMG recognizes the opportunity in Africa's expanding streaming market.
---
Kenyan startup Duhqa raises $2m seed round to scale regionally
Highlights
Kenyan startup Duhqa, a B2B platform for retail distribution of consumer goods in FMCG, cold chain, and pharmaceuticals, has closed a $2 million seed round to scale its service offering within Kenya and East Africa.
The startup operated in stealth mode for much of last year and joined Techstars during the accelerator's October 2021 batch. After raising $150,000 in pre-seed funding last year, it has now closed a seed round.
With this round of funding, Duhqa also plans to develop existing markets, triple its team, and avail more tech tools to its growing merchant network.
Source: Disrupt Africa

Our Takeaway
The opportunity in digitizing Africa's B2B retail commerce space, where a host of startups like TradeDepot, Chari, MarketForce, Omnibiz, and Alerzo play, is increasingly attracting the interest of venture investors and large startups. African markets, though diverse, have some common themes, one of which is the largely fragmented fast-moving consumer goods (FMCG) sector. More so, over $600 billion of consumer goods are sold in Africa through informal retail channels every year, supplying the vast majority of the 1.2 billion population yet the industry is faced with several challenges that can be addressed, profitably, with digitization.
---
French giant Canal+ acquires Rwanda's ZACU TV
Highlights
France's Canal+ Group has announced the acquisition of Rwanda's first digital streaming platform, ZACU TV as it entrenches its position in East Africa.
The decision to branch out into local content creation follows a path already trodden by Canal+ subsidiaries in Nigeria and Côte d'Ivoire.
Following the successful acquisition of Nigeria's ROK Studios, this latest venture is forecast to drive public engagement with Rwanda's fast-growing audiovisual sector by improving production quality and building upon the success of previous domestically produced sitcoms.
Source: African Business

Our Takeaway
Canal+ already has an established footprint in Africa. Boasting 23.7 million subscribers worldwide, the media conglomerate already caters to audiences across both Francophone and Anglophone West Africa. After recent ventures into film production in West Africa, this latest move is further evidence that the French media giant recognizes the latent potential of independent African film production as a draw for the continent's growing on-demand viewership.
Nigeria's Errand360 partners Jumia Food to offer last-mile support
Highlights
Bicycle community delivery platform Errand360 has entered into a strategic partnership with Jumia Food in Nigeria to offer last-mile deliveries to the company's customers.
Launched last year, Errand360 was built to serve users with demand for quick and short errands within their communities and on-demand delivery services. Users are able to access its services via mobile app.
The startup, which raised pre-seed funding round in November and is now working on its seed, will work with Jumia Food in Nigeria with hundreds of riders across multiple locations to enable customers to order and pay for meal deliveries.
Source: Disrupt Africa

Our Takeaway
Across Africa, last-mile logistics and delivery remain the bane of many businesses and a drawback for e-commerce but in recent years, quite a number of startups have emerged on the continent to solve the problem through technology. These companies, like Errand360, make courier and delivery services available to individuals and small, medium, and large businesses via mobile devices. The pandemic-induced boom in Africa's digital economy is expected to continue its exponential growth trend with the continent's e-commerce value projected to quadruple by 2030.
---
SA's Nomanini expanding supply chain finance solution StockNow
Highlights
South African fintech startup Nomanini is expanding its recently-launched supply chain finance solution StockNow to eight new African markets via a strategic partnership with financial services provider Baobab Group.
StockNow connects FMCGs and financial service providers to serve Africa's informal retailers at scale and makes it possible for informal micro and small retailers to purchase stock digitally.
Baobab has operations in eight African countries, to which Nomanini will now, over time, expand StockNow. They are Senegal, Mali, the Democratic Republic of the Congo (DRC), Tunisia, Burkina Faso, Ivory Coast, Nigeria, and Madagascar.
Source: Disrupt Africa

Our Takeaway
In its first project with Baobab Group, Nomanini will launch StockNow in the DRC, and across the other seven markets over the next five years. The partnership plans to reach a total merchant base of 820,000 micro, small and medium retailers who sell a large number of fast-moving consumer goods but face a number of challenges like access to responsible capital that make it hard for their businesses to grow.
---
New program targets foodtech startups in South Africa
Highlights
In collaboration with Anza Capital, the SA Innovation Summit has launched The FoodTech Programme, which offers promising South African food tech innovators and fast-growing businesses an investment partnership, mentorship, and investment readiness support.
Selected start-ups will stand the chance to access a $420,000 investment, participate in the SA Innovation Summit scheduled for 27 to 29 September 2022 in Cape Town, and pitch in the WIE Innovation Awards 2023 in Davos, Switzerland.
This program will provide a platform for Seed to Series A start-ups transforming the landscape in the food value chain in South Africa to gain exposure, scale, and become sustainable businesses.
Source: Ventureburn

Our Takeaway
Nearly 20% of the world population lives in Africa, and yet the continent accounts for less than 2% of the global agrifood tech investment in 2021, leading to missed untapped opportunities by lack of early-stage seed capital. The Anza Capital-SA Innovation Summit partnership seeks to tap into this gap by providing access to growth capital to startups and ventures playing within this space, to help them take off.
Africa-focused Persistent Energy gets $10m Series C
Highlights
Persistent Energy has raised $10 million in Series C funding to grow its climate venture building business in Africa, in a round led by Kyuden International Corporation and Financial Sector Deepening (FSD) Africa Investments.
Persistent Energy, as an expert and investor in Africa's renewable energy sector, helps startups build businesses that can "scale sustainably" from ideation to the early growth stage.
The company plans to use the new resources to accelerate its growth in Sub-Saharan Africa in a quest to promote the adoption of clean energy options and technologies in the continent.
Source: TechCrunch

Our Takeaway
Persistent's portfolio companies provide domestic, commercial, and industrial solar solutions and deliver e-mobility solutions and ecosystem building, including Solar Works, Solar Taxi, Oolu, BBOX, Rensource, Upowa, Altech, Ecoenergy, etc. It invests capital and human resources in them – where its team members join and work together with the management teams of portfolio companies. The company has 20 partner firms spread across 17 countries in Sub-Saharan Africa and has had two successful exits to date.
---
Zazuu raises $2m to scale its cross-border payment marketplace
Highlights
Zazuu, a U.K.-based and Africa-focused fintech that offers customers various remittance options, has raised $2 million in a new venture round.
The financing round welcomed participation from pan-African investors Launch Africa and Founders Factory Africa, Hoaq Club, British rapper Tinie Tempah, iROKOtv founder and CEO Jason Njoku, and Kuda chief executive Babs Ogundeyi.
The company plans to use the new investment to grow its numbers, hire more talent and scale its Pay with Zazuu feature that allows users to complete transactions in-app as well as launch new products that address financial challenges African immigrants face, such as access to credit.
Source: TechCrunch

Our Takeaway
Africa is the most expensive region to send money to, with 10.6% in average transaction fees. Although most of the traditional players that charge high commission rates still dominate the space, controlling as much as 80% of the market, a number of digital-first platforms like NALA, Chipper Cash, Zazuu, and Sendwave have sprung up in recent years offering lower rates to Africans, hoping to seize the lucrative business opportunity for remittance.
---
SWVL expands to Mexico with Urbvan acquisition
Highlights
UAE-based mobility services provider SWVL has acquired Urbvan, a Mexico-based mass mobility startup that provides tech-enabled transportation services.
Founded in 2016 by Renato Picard and João Matos Albino, Urbvan offers intercity transport and mass mobility solutions for local privately-owned organizations. It currently operates in 18 cities across Mexico.
This is SWVL's fourth acquisition this year and sixth to date, and sees it enter Latin America's second-largest country by population.
Source: Wamda

Our Takeaway
SWVL is one of Africa's fastest-growing startups. Since its founding, it has rapidly expanded its geographical footprint by acquiring smaller players with Urbvan being its sixth acquisition deal to date. Earlier this year, SWVL announced the acquisition of UK-based B2B smart bus operator startup Zeelo, in a deal valued at $100 million. Prior to that, it bought Germany-based "mobility as a service" MaaS software platform door2door. That was on the back of a couple of global startups acquired, Viapool and Shot, in the previous year. The startup also joined the public markets through a special purpose acquisition merger recently.
Africa Leadership Group acquires coding school Holberton
Highlights
Coding school Holberton today announced that it has entered into an agreement to be acquired by African Leadership Group (ALG).
The seven-year-old company, with physical schools across the globe in addition to its core online platform, will split in two.
Holberton's technology platform will become part of ALG's existing ALX online learning platform and the existing 34 physical locations will get spun out to become a stand-alone business under current Holberton COO Florian Bucher.
Source: TechCrunch

Our Takeaway
Since the Covid-19 pandemic began, nearly all face-to-face interactions in different fields, from learning and grocery shopping to events and work, have moved online. Almost 60% of Africa's population are under the age of 25 while the continent has an average literacy rate of 70%, lagging behind other parts of the world. These conditions indicate the region is ripe for disruptions in education, and with the current increasing global demand for tech talent, ALG, further strengthened by its acquisition of Holberton, is well positioned to capture the opportunity.
---
Tunisia's Smart Capital invests $5.2m in Silicon Badia's BIF2
Highlights
Tunisia-based Smart Capital, the manager of the Anava fund of funds, has invested $5.2 million in the Badia Impact Squared Fund (BIF2), a newly-launched fund targeting regional early-stage, high-growth startups.
BIF2 is managed by Silicon Badia, a pioneering venture capital firm that invests in early-stage and growth-stage technology firms operating globally.
Anava has already secured an initial close of €40 million and eyes a final close at €100 million.
Source: Wamda

Our Takeaway
An increasing number of small- to medium-sized funds are targeting opportunities in Africa and other frontier markets. Uncovered Fund, LoftyInc Capital, Savannah Fund, and Ventures Platform are some of such Africa-focused firms that have launched in the past year. Silicon Badia, which has offices in the United States and the Middle East, has invested in over 80 technology firms in over 15 industries and cities worldwide. Its second regional fund, BIF2, is a sector fund that invests in ICT startups in Egypt, Jordan, Tunisia, Morocco, and Lebanon at the Series A and Series B stages.
---
Morocco-based Aza Petrosolutions raises $296k
Highlights
Morocco-based startup Aza Petrolsolutions (formerly Aza Petroleum), has raised $296,000 in a fresh funding round from the Maroc Numeric Fund II.
Founded in 2020, Aza develops tech-based solutions tailored to the oil distribution industry. It offers a fully automated system that streamlines refueling and distribution operations as well as facilitating the use of mobile payments at service stations.
This is the 6th investment of Maroc Numeric Fund II and the 23nd investment of its management team, taking into account the investments made by Maroc Numeric Fund I, which is now in the divestment phase.
Source: Wamda

Our TakeawayBeyond consumer-facing solutions, a number of tech startups in Africa have built or are building enterprise solutions for industries like oil and gas. For clients, leverage digitization and technology helps transform operational environments and gain the advantages of increased performance, effectiveness, and cost reductions. Rising demand for computing from African giant corporations is attracting big cloud operators into the African market, which is largely untapped and we've seen companies like Microsoft, Amazon, and Huawei look to tap into this boom by setting up local data centers on the continent.
At daba, we believe that anyone should have the opportunity to invest in Africa's best private and public companies. We are building the first social investment mobile application to help investors of all levels find, discover, and invest in the best African opportunities they believe in.
Download our e-book now on www.dabafinance.com
See you next week 👋
africa
African Tech Weekly Recap
africanstartups
daba
dabafinance
Egypt
fund raise
invest in africa
investing in africa
Kenya
Nigeria
South Africa
Startups
VC funding
This material has been presented for informational and educational purposes only. The views expressed in the articles above are generalized and may not be appropriate for all investors. The information contained in this article should not be construed as, and may not be used in connection with, an offer to sell, or a solicitation of an offer to buy or hold, an interest in any security or investment product. There is no guarantee that past performance will recur or result in a positive outcome. Carefully consider your financial situation, including investment objective, time horizon, risk tolerance, and fees prior to making any investment decisions. No level of diversification or asset allocation can ensure profits or guarantee against losses. Articles do not reflect the views of DABA ADVISORS LLC and do not provide investment advice to Daba's clients. Daba is not engaged in rendering tax, legal or accounting advice. Please consult a qualified professional for this type of service.
Get weekly insights, and latest news on African Public Markets, Startups, and Economy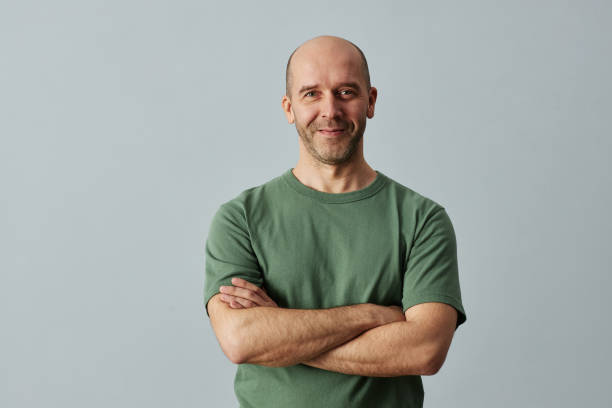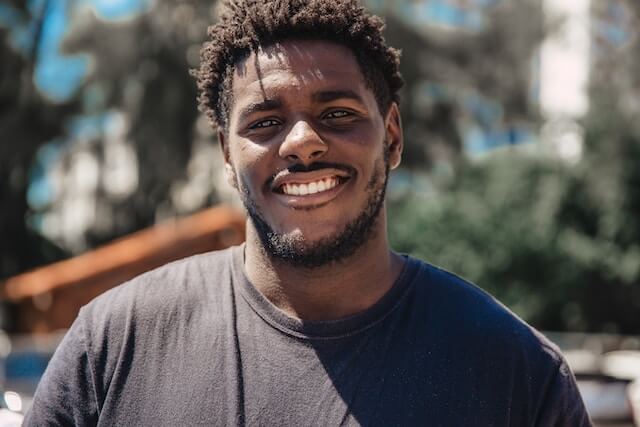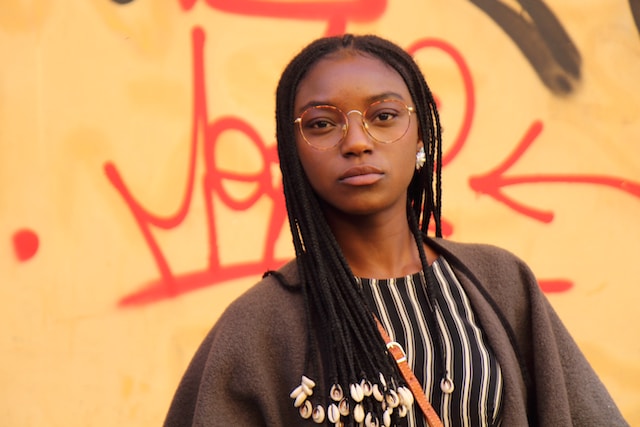 +15k investors have already subscribed
Take action.
Partner with us
Unlock exciting business opportunities and growth potential.
Join Daba
Become a part of our vibrant community and enjoy exclusive benefits.
Contact us
Reach out to us for inquiries, support, or collaboration.