MARKET UPDATE
This week in Africa: Everything you need to know
12 min Read July 28, 2023 at 2:07 PM UTC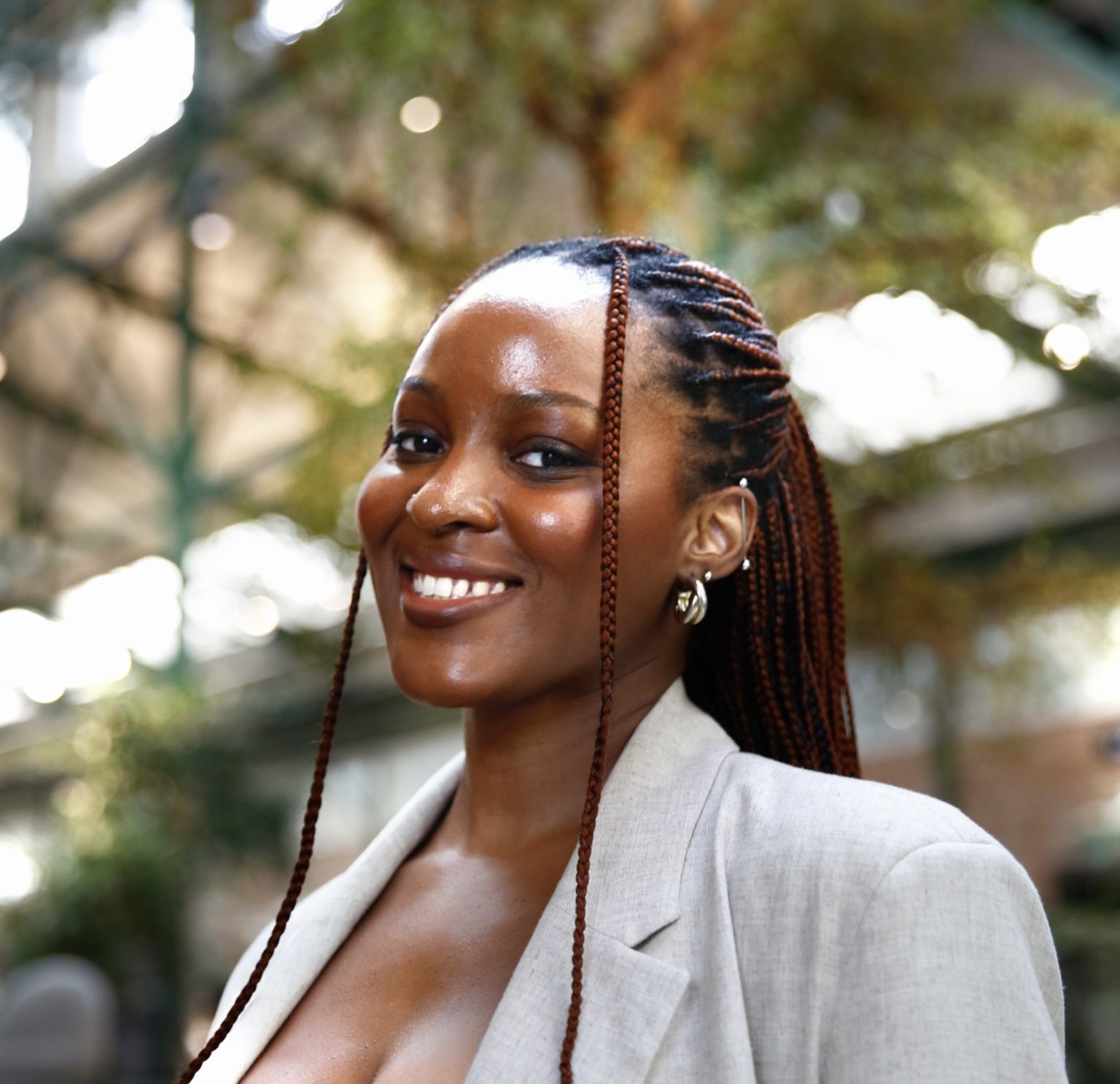 Welcome to our weekly recap where we share the most important news from the African Tech Ecosystem 🌍.
To get access to our Daily investors updates check us out at https://dabafinance.com/investors-update
Senegal is getting close to its first commercial 5G launch
Highlights
Sonatel has been granted a 5G license in Senegal by the country's regulator, the ARTP, after bidding $59.1 million for the authorization of the license during a tender process that concluded last week.
This figure was significantly higher than domestic rivals Free and Expresso, which had submitted lower bids of $5.12 million and $3.4 million respectively, both below the reserve price of $33 million established by the ARTP.
The main aim of the tender was to select an operator to provide 5G infrastructure as soon as possible, inching the French-speaking West African country to its first next-generation network rollout.
Source: Techloy

Our Takeaway
Commercial 5G rollout is accelerating across Africa but widespread adoption faces hurdles due to the high cost of 5G-enabled handsets as well as data on the continent. Meanwhile, Senegal would be joining the likes of Botswana, Nigeria, South Africa, Kenya, and a few other African nations where commercial 5G services have been launched. Ghana and Egypt are also expecting a rollout soon. For Africa, 5G could unlock a broad range of opportunities, including optimizing service delivery, decision-making, and end-user experience.
---
Demands in banking, insurance stocks drive NGX rally
Highlights
The performance of Nigeria's stock exchange across sectors last week was predominantly bullish as the benchmark index settled at 65,003.39 basis points, another 15-year high.
Fuelled by the demand for banking and insurance stocks, with the respective sectors appreciating by 15.81% and 5.65% Week-on-Week (w/w), the benchmark All Share Index (ASI) appreciated by 3.89% w/w, taking Year-to-Date (YTD) gain to 26.83%.
Investors cumulatively earned N1.33 trillion as the market capitalization, having gained in four out of five sessions in the week, also went in the northward trajectory, advancing by 3.89% w/w to hit N35.39 trillion (~$45 billion).
Source: Zawya

Our Takeaway
Besides the interest in the banking and insurance sector, there was a surge in buying interest for Dangote Cement, leading to a 5.1% increase in its share price after the completion of its share buyback program—contributing to the overall market's positive performance. Moreover, several sectors performed well; the industrial goods, consumer goods, and oil and gas sectors experienced growth, appreciating by 2.80%, 1.67%, and 0.64%, respectively. This rise was primarily due to price appreciations in Livestock, UACN, Unilever, Nigerian Breweries, and Eterna Oil within these sectors.
---
Public transit is driving EV sector growth in Kenya
Highlights
The public transit sector in Kenya is driving Kenya's electric vehicle (EV) adoption as global calls for a switch to sustainable transport continue.
For the first time last year, commercial electric mass transport buses were deployed to various routes across Nairobi, marking the beginning of the transition from fossil fuel vehicles for some public bus operators.
That was after electric motorcycle taxis, locally known as bodaboda, had already made inroads into the popular two-wheel public transport segment.
Source: TechCrunch

Our Takeaway
The acceptance of electric vehicles is gaining momentum. In 2020, there were more than 11 million registered EVs globally, and the number is expected to hit 145 million by 2030. Things are going at a much slower pace in Africa, however. In Kenya, EV adoption is currently at 5% of the total vehicles, and although most were private vehicles early on, the recent developments—like the rollout of the new EV Bus Rapid Transit (BRT) network in Nairobi and initiatives by startups like BasiGo—point to the possibility of the public transit sector maintaining its leadership of EV adoption, in contrast to most developed countries, where private vehicles are spearheading the transition
---
Japanese firm to build $33m auto factory in Egypt
Highlights
Yazaki, a Japanese car parts supplier, has signed land allocation contracts with the Governor of Fayoum in Egypt for the construction of a new factory with $33 million in investments.
The project marks the first fully foreign factory to be established in the investment-free zone in Fayoum and is expected to provide around 3,500 direct and indirect jobs.
The factory's production will be exported, per Vice President of Yazaki Egypt Ahmed Bedewy, with the company targeting annual exports worth $110 million annually as well as introducing new creative Japanese technology.
Source: Zawya

Our Takeaway
Widely regarded as the last frontier for the global development of the automotive industry, Africa has become a very important market for global automakers, who are increasingly setting up manufacturing hubs on the continent. Yazaki—which operates across 45 countries globally and rakes in $13.8bn annually—was granted a "Golden License" for the project by Egypt last December, permitting it to acquire or lease land and operate enterprises on it without requiring further government approvals. As part of efforts to enhance the private sector's share in the country's GDP, the govt granted the same to five projects totaling $329.34 million.
---
AfriLabs secures US partnership on climate entrepreneurship
Highlights
African hub network AfriLabs has partnered with the United States Department of State's Office of Global Partnerships (E/GP) to address the climate crisis and promote entrepreneurship in Africa.
The Office of Global Partnerships fosters public-private collaborations to address global challenges and promote sustainable development, and one such partnership has now been agreed with AfriLabs.
Through the collaboration, both organizations aim to support the Coalition for Climate Entrepreneurs (CCE) initiative, which focuses on nurturing startups and entrepreneurs driving climate solutions in developing nations.
Source: Disrupt Africa

Our Takeaway
The potential benefits of increasing climate-focused funds and programs targeting Africa are profound. Per a UN report, the continent will need between $50 and $100 billion annually by 2050 to adapt to the effects of climate change, such as droughts and floods, which can have devastating impacts on lives and economies. Supporting innovative startups and entrepreneurs who are working on climate solutions can drive technological advancements and help build resilient and sustainable economies.
---
Nigerian healthtech Clafiya raises $610k in pre-seed round
Highlights
Clafiya, a Nigerian health-tech startup, has raised $610,000 in a pre-seed round—comprising VC funds, angel investments, and grants.
The startup was founded in 2021 and currently operates in Lagos and Enugu. Through in-person and virtual consultations, it connects patients with healthcare professionals, allowing them to get medical advice and treatment without the hassle of hospital visits.
The company claims to be growing its revenue by 15% month-on-month and says the investment will finance product development and team expansion.
Source: TechCabal

Our Takeaway
The healthtech industry in Africa is experiencing significant growth due to the increasing demand for quality healthcare and the adoption of digital technology. Per available estimates, the market is projected to reach $540 million by 2025, with the highest growth expected in telemedicine and healthcare supply chain solutions. This presents a significant opportunity for venture capitalists to invest in innovative solutions that can make a meaningful impact on the continent's healthcare sector and they're taking notice, with millions in venture dollars increasingly being poured into African healthtech startups.
---
South Africa, Kenya lead Africa's B2B digital payments
Highlights
A new Duplo report finds that Nigeria trails South Africa and Kenya in the development of key B2B payment processes across Africa, including the adoption of electronic bank transfers, speed of processing invoices, and payment automation.
The study surveyed more than 1,200 professionals from those countries and Ghana. South Africa leads in electronic bank transfers, with 49.1% choosing it as their preferred way to pay vendors, followed by Nigeria (48.5%), Ghana (34%), and Kenya (31.9%).
Kenya leads by payment automation, with 83.4% of Kenyans stating that their payment system was either semi-automated or fully automated, compared to Nigeria (79.9%), South Africa (71.69%), and Ghana (67.23%).
Source: Duplo

Our Takeaway
Africa's B2B payment sector represents a significant, yet largely untapped opportunity partly due to the complexity and larger transaction volumes associated with B2B payments. Per the World Bank, the continent's share of the global B2B payment opportunity stands at $1.5 trillion but many businesses still grapple with considerable payment delays and other issues, which negatively impact their cash flow and slow their growth. In recent years, digital payments solutions have eased many of these challenges but there remains a number of issues to be addressed in the journey of easing the flow of money between businesses in Africa.
---
Namibia signs bill regulating crypto, digital assets into law
Highlights
The Namibian government officially signed a law to regulate Virtual Asset Service Providers operating in the country last week, reversing its original 2017 decision to ban cryptocurrency exchanges.
On July 21, the VASP-regulating law was inserted into the Gazette of the Republic of Namibia after previously being approved in Namibia's National Assembly on July 6 and signed by President Hage Geingob on July 14.
The bill—Namibia Virtual Assets Act 2023—aims to assign a regulatory authority to supervise crypto exchanges in the country. It is the first crypto law and will enter into force at a date determined by the Ministry of Finance.
Source: Coindesk

Our Takeaway
Namibia's new crypto law comes nine months after the central bank approved Bitcoin as a legal tender and about a week after the government imposed a tax on virtual assets. These moves underscore a growing trend across Africa, where governments are seeking ways to regulate and leverage these new financial instruments. Other African nations that have passed cryptocurrency laws include Botswana, Kenya, Mauritius, and Seychelles and earlier this month, South Africa said all crypto exchanges in the country will be required to obtain licenses.
---
Egypt's EdVentures partners Saudi firm on edtech industry
Highlights
Egypt-based ed-tech corporate VC firm EdVentures has partnered with VMS, a leading venture studio for entrepreneurs and startups in the Middle East, to enhance ed-tech in the region.
The partnership between the two is significant for the development of the ed-tech industry in Saudi Arabia and Egypt, allowing both companies to support a greater number of ed-tech startups.
EdVentures will provide startups with its incubation, acceleration, and investment programs while VMS will leverage its network to offer essential guidance, mentorship, and advisory services to enhance the startups' chances of success.
Source: Disrupt Africa

Our Takeaway
As the traditional school experience hasn't changed in many years, many edtechs startups across Africa and the Middle East are pioneering a paradigm shift in higher education that puts learners first. This is even more crucial in the post-Covid era, as nearly all face-to-face interactions in different fields, from education and grocery shopping to events and work, are moving online, even in Africa. This development bodes well for the continent, where the average literacy rate is estimated at 70%, and access to higher education lags behind other parts of the world.
---
Safaricom sets up two new units to back startups
Highlights
Safaricom shareholders have approved two new subsidiaries, one dedicated to investing in seed-stage and another in growth-stage start-ups.
These developments, approved at Safaricom's 15th Annual General Meeting (AGM), represent a major step towards supporting tech entrepreneurs and fortifying Safaricom's role as a key enabler of the Kenyan tech community.
The incorporation of a company limited by guarantee to invest in seed-stage startups builds on the Spark Fund—an investment entity by Safaricom governed by a Board of Trustees—to support seed-stage startups across Kenya.
Source: TechCabal

Our Takeaway
Safaricom's move to double down on venture capital, which comes a few months after Naspers shut down its Foundry—one of the most notable corporate venture capital (CVC) units in Africa with one of the biggest indigenous investment funds—reflects a growing interest among investors, even corporate organizations, in backing African startups. It also signifies a changing VC terrain, with an evident influx of corporate-facilitated funds in the space (the majority in South Africa), led by multinational giants Naspers, Standard Bank, Nedbank, and Multichoice.
---
Cloud analytics startup Terragon closes $9m Series B
Highlights
Terragon, the Nigerian cloud analytics and marketing platform that provides data about the continent's booming customer markets to businesses, has raised $9 million in a Series B round.
Previous funding raises include $5 million from TLcom Capital in 2018 and an undisclosed investment from VestedWorld, an Africa-focused early-stage investment fund manager in 2021.
The round, led by Orange Ventures, with participation from TLcom Capital, LoftyInc, Sango Capital, VestedWorld, and Western Technology Investment (WTI), will help enhance the platform's cloud-native capabilities and kickstart its pan-African expansion.
Source: TechCrunch

Our Takeaway
In Africa, about half a billion people utilize mobile services, and mobile phone numbers continue to be the primary identifier for digital services because many people do not have email addresses. Terragon has thus developed a framework in conjunction with data from online sources such as Datadog and Databricks to enable local and foreign advertisers and marketers on the continent to continue acquiring the data needed to keep their businesses alive. The increasing investment, as well as interest from French telecom heavyweights and cooperation with AWS and Microsoft, validates Africa's market maturity in cloud and martech.
---
Alerzo bags Mastercard deal to digitize Nigerian SMEs
Highlights
Mastercard has joined forces with Alerzo to address the challenges faced by small and medium-sized enterprises (SMEs) in Nigeria's Fast-Moving Consumer Goods (FMCG) sector.
The partnership aims to empower businesses by offering digital payment solutions, financial training, and access to credit, ultimately leading to increased sustainability and success in the market.
Both parties plan to leverage Alerzo's expertise in B2B e-commerce and Mastercard's global infrastructure and network to make digital payments more accessible to businesses of all sizes.
Source: ABC

Our Takeaway
African markets, though diverse, have some common themes, one of which is the largely fragmented FMCG sector. Often, both local and multinational manufacturers do not have visibility and control over their own distribution channels while distributors have to deal with discrepancies in prices and inefficient logistics. For small informal retailers, much of their time is spent on fulfilling orders and struggling without sufficient capital. Like Alerzo, many startups in the B2B e-commerce space in Africa, such as Nigeria's TradeDepot and Egypt's Capiter, have built digital products to address these bottlenecks in the sector.
africa
Afrilabs
Alerzo
Clafiya
daba
dabafinance
Digital Currencies
Duplo
EdVentures
Egypt
EV
healthtech
invest in africa
investing in africa
Namibia
Nigeria
Safaricom
Senegal
South Africa
Startups
Terragon
This material has been presented for informational and educational purposes only. The views expressed in the articles above are generalized and may not be appropriate for all investors. The information contained in this article should not be construed as, and may not be used in connection with, an offer to sell, or a solicitation of an offer to buy or hold, an interest in any security or investment product. There is no guarantee that past performance will recur or result in a positive outcome. Carefully consider your financial situation, including investment objective, time horizon, risk tolerance, and fees prior to making any investment decisions. No level of diversification or asset allocation can ensure profits or guarantee against losses. Articles do not reflect the views of DABA ADVISORS LLC and do not provide investment advice to Daba's clients. Daba is not engaged in rendering tax, legal or accounting advice. Please consult a qualified professional for this type of service.
Get weekly insights, and latest news on African Public Markets, Startups, and Economy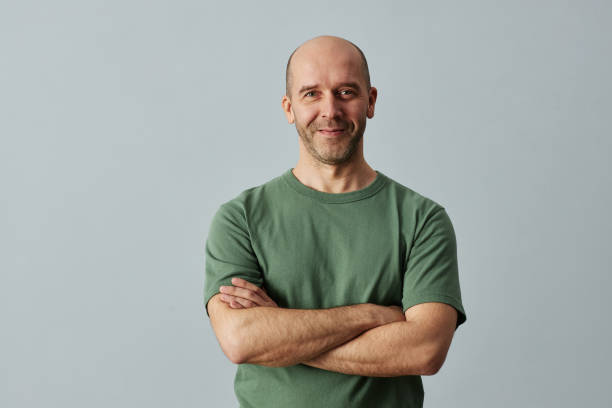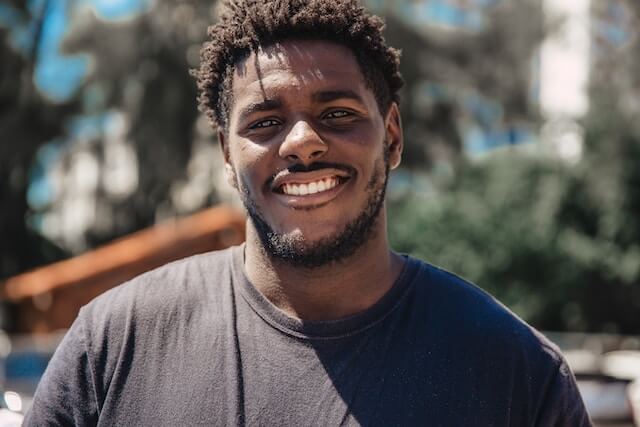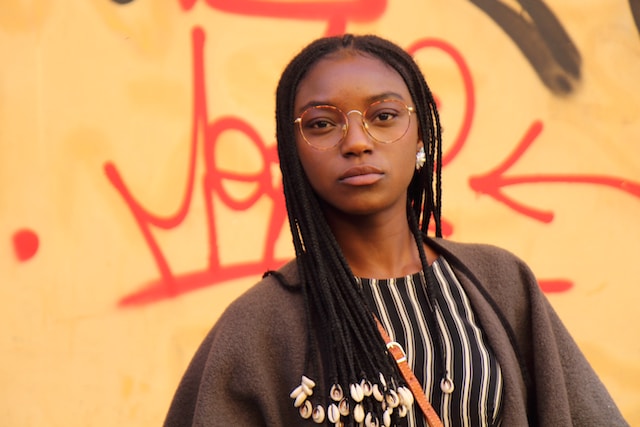 +15k investors have already subscribed
Take action.
Partner with us
Unlock exciting business opportunities and growth potential.
Join Daba
Become a part of our vibrant community and enjoy exclusive benefits.
Contact us
Reach out to us for inquiries, support, or collaboration.