MARKET UPDATE
This week in Africa: Everything you need to know
15 min Read June 23, 2023 at 1:39 PM UTC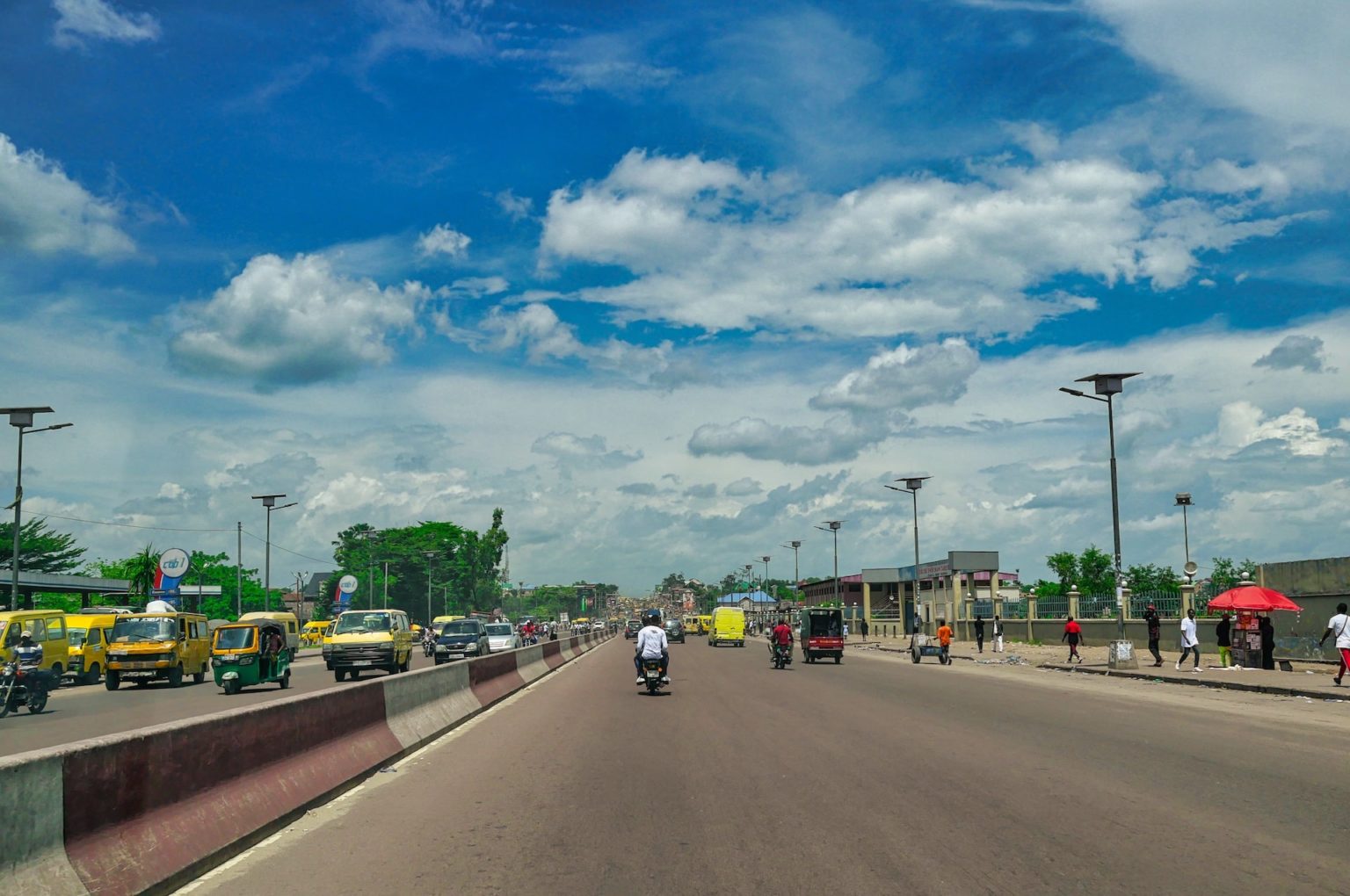 Welcome to our weekly recap where we share the most important news from the African Tech Ecosystem 🌍.
To get access to our Daily investors updates check us out at  https://dabafinance.com/investors-update
PayGo solar startup Yellow raises $14m to scale in Africa
Highlights
Yellow, an African asset financier for solar energy and digital devices, has raised $14 million in a series B funding round led by Convergence Partners.
The round also saw participation from the Energy Entrepreneurs Growth Fund, managed by Triple Jump, and follow-on investment from Platform Investment Partners.
The new round brings the total equity funding raised by Yellow to $45 million. With it, the startup plans to deepen its reach in its current markets Malawi, Rwanda, Uganda, Zambia, and Madagascar, and launch digital and financial products in the near term.
Source: TechCrunch

Our Takeaway
Yellow is among the asset financiers that have attracted VC funding this year indicating a sustained appetite for deals in startups making solar energy accessible, following last year's trend that saw cleantech emerge as the second most-funded sector after fintech. Cleantechs attracted $863M in equity or 18% of the total funding raised by African startups, according to Partech Africa's 2022 report. Overall, in the last 10 years, startups in Africa's off-grid solar sector have attracted over $2.3 billion in funding, according to the biennial Gogla-World Bank report released in October last year.
---
Seedstars, F. Botnar launch new $20m fund to back African startups
Highlights
Seedstars Capital and Swiss philanthropic foundation Fondation Botnar have launched Seedstars Youth Wellbeing Ventures, a $20 million fund for African startups improving the well-being of young people in low-and-middle-income countries.
The fund will back pre-seed to Series A startups including those that advance health services, environmental sustainability and ecological resilience, local food security, water and sanitation, waste management, affordable housing, access to employment, and safe and sustainable transportation in Tanzania, Ghana, Senegal, Morocco, and Egypt.
The mandate will provide initial capital of $250,000 and follow-on investments of up to $750,000. It plans to invest in at least seven startups annually over the next five years.
Source: Ventureburn

Our Takeaway
Seedstars Youth Wellbeing Ventures adds to the growing list of funds under the Seedstars Group, an accelerator, and VC that is active globally in more than 30 emerging markets. The initiative comes a few months after Seedstars announced the launch of its second seed stage fund targeting 100 pre-seed and seed stage tech startup companies in emerging companies across regions, including Africa, and for which it raised $20 million from notable investors including the IFC, Visa Foundation, and Rockefeller Foundation.
---
Kenya signs major export trade deal with the European Union
Highlights
Kenya has signed an Economic Partnership Agreement with the European Union that will guarantee duty-free access for its farm produce into its biggest export market.
European goods entering Kenya will see tariffs reduced over a 25-year period under the agreement.
The deal took seven months to negotiate, making it one of the fastest the EU has ever struck, as it seeks deeper economic ties with Africa in the face of competition from China.
Source: Reuters

Our Takeaway
Kenya, Africa's seventh-largest economy, is a major exporter of tea, coffee, flowers, fruits, and vegetables. The EU is its biggest export market with 21% of the country's total exports to the world, according to a 2021 European Commission document. Also, more than 70% of its flower production heads to the European bloc. It sold €1.3 billion of goods to the EU in 2022 and imported products worth €2 billion, with two-way trade growing by about a quarter since 2019.
---
African climate startups have raised $2.8bn since 2019
Highlights
A total of $2.8 billion in funding have been invested in climate-related start-ups in Africa since 2019, which represents 21% of all the funding raised by startups on the continent over the period (excluding exits).
In addition, at least 230 deals over $1 million have been signed in the space over the same period, just over 20% of all the deals signed on the continent.
And in 2023 so far (Jan-May), the percentage is significantly higher (33%), the second-highest half-year after H2 2020.
Source: The Big Deal

Our Takeaway
The benefits of increasing climate-focused funds targeting Africa are profound. Per a UN report, Africa will need between $50 and $100 billion annually by 2050 to adapt to the effects of climate change. It's a positive thing thus that across the continent, lenders are racing ahead to fill the climate funding gap; a recent survey showed that banks are becoming more aware of the need to address risks posed by climate change. Several climate-focused African venture funds have also launched recently, boasting capital of between $40 million to $200 million to deploy.
---
Airtel rolls out commercial 5G network in Nigeria
Highlights
Airtel Nigeria has launched its 5G network in four states including Lagos, Ogun, Abuja, and Rivers, joining the race towards 5G deployment in the country.
The company, a subsidiary of India-based Bharti Airtel, currently holds a market share of 27.01% of the nation's subscribers, trailing behind MTN and Globacom.
In January, Airtel acquired a 5G spectrum and additional spectrum for its 4G network for $316.7 million from the Nigeria Communication Commission (NCC), the telecom regulator.
Source: Nairametrics

Our Takeaway
Across Africa, the rollout of the 5G network is accelerating – driven by massive investments by telecom operators and greater clarity around spectrum licensing and issuance. Although affordability of 5G devices remains a major roadblock to adoption. For Airtel, the additional spectrum it purchased recently will support its investments in network expansion for mobile data and fixed wireless home broadband capability, including 5G rollout while also providing significant capacity to accommodate its continued growth in data services in the country.
---
Ecobank and Dashen Bank launch remittance app for Ethiopians
Highlights
Ecobank has partnered with Dashen Bank to enable Ethiopians living in the diaspora to send money instantly to any Dashen Bank account, other local bank accounts, mobile money wallet, and cash pick-up using Ecobank's Rapidtransfer International app (RTI).
The cross-border remittance solution app, which is available in the rest of Ecobank's 33 countries, enables the African diaspora residing in Europe to remit funds back to Ecobank countries in Africa.
Users of RTI will reportedly be able to send money back home at an average fee of 1.5% of the funds being remitted.
Source: ABC

Our Takeaway
In 2017, it was estimated that the Ethiopian diaspora comprised a significant population of at least two million individuals, primarily residing in Europe and North America. According to Knomad, the global knowledge partnership on migration and development, remittance inflows into Ethiopia amounted to $436 million in 2021 and an estimated $327 million in 2022 – a figure that the partnership between Ecobank and Dashen Bank seeks to tap into by rolling out the Rapidtransfer International App.
---
Dutch firms create $1.1bn sovereign wealth fund for Namibia
Highlights
State-backed firms from the Netherlands have partnered with Namibia to create a sovereign wealth fund focused on green hydrogen.
SDG Namibia One, a blended financing vehicle for green hydrogen investment in the southern African nation, will include the participation of Namibia's Environment Investment Fund and The Netherlands' Climate Fund Managers BV and Invest International BV.
The $1.1 billion SDG Namibia One seeks to raise capital from local and international investors and will finance Namibian green hydrogen projects.
Source: Bloomberg

Our Takeaway
With its vast resources, Namibia has the potential to become one of the main renewable energy hubs on the African continent and worldwide. The South African nation, one of the world's sunniest and most sparsely populated, wants to harness its potential for solar and wind energy to produce green hydrogen and position itself as a renewable energy hub in Africa. But it remains to be seen whether the water-scarce country, relatively far away from key export markets, will be able to deliver a cost-competitive product in an emerging global hydrogen sector.
---
South Africa's inflation beats estimates to reach a 13-month low
Highlights
South African inflation slowed more than projected to a 13-month-low in May, easing pressure on the central bank to continue raising interest rates.
The annual inflation rate was 6.3%, down from 6.8% in April, according to a report released by the statistics office on Wednesday.
The slowdown from 6.8% in April was greater than forecast. Analysts polled by Reuters had expected a reading of 6.5% while the median estimate of 13 economists in a Bloomberg survey was the same. Prices rose 0.1% in the month.
Source: Bloomberg

Our Takeaway
The latest figure takes South Africa's inflation closer to the central bank's 3%-6% target range, where inflation was last seen in April 2022. The South African Reserve Bank (SARB) has raised interest rates 10 times in a row to try to bring inflation back to target. Its next policy meeting is in about a month's time, in July. While inflation is beginning to show signs of abating in Africa's most industrialized economy, risks remain linked to the country's power crisis.
---
Egypt announces five-year tax exemption for startups
Highlights
President Abdul Fattah El Sisi has announced a five-year tax exemption for startups, with an aim to boost the country's ecosystem and retain its talent.
The announcement was made during El Sisi's recent visit to Borg El Arab Technological University in Alexandria.
Over the first five months of the year, Egyptian startups attracted as much as $426 million in funding, with MNT-Halan leading the fundraising with its $400 million round raised in February.
Source: Wamda

Our Takeaway
Over the past decade, Egypt's tech startup ecosystem has experienced remarkable growth and transformation and in the last five years, investments totaling $1.5 billion have been raised by Egyptian startups, per Wamda, showcasing the increasing confidence in the North African country's entrepreneurial ecosystem. The surge in entrepreneurial activity has been supported by a burgeoning young population, increasing internet penetration, and favorable government policies and we believe that ultimately, this supportive tax environment would accelerate further growth while positioning the country as a regional hub for innovation and entrepreneurship.
---
A health fund raises $50m to scale innovative healthcare in Africa
Highlights
FSD Africa Investments, AfricInvest, Malaria No More, and Health Finance Coalition (HFC) have launched the Transform Health Fund (THF), a $50 million blended finance fund for scaling proven and innovative healthcare models in Africa.
The fund aims to respond to the critical healthcare financing gap in Africa while building a resilient healthcare ecosystem that improves access, affordability, resilience, and quality of healthcare for low-income patients.
Investments will target countries across sub-Saharan Africa, with a focus on East, Southern, and Francophone West Africa, to address the acute need for quality and affordable healthcare across the continent.
Source: ABC

Our Takeaway
Compared to the rest of the world, Africa still has a long way to go in terms of healthtech startups and healthcare provision more broadly. There are lingering issues such as the low doctor-to-population ratio yet to be addressed. But recently, especially since the disruption caused by Covid-19, a number of healthtech startups have sprung up providing innovative solutions to the problems bedeviling the continent's healthcare system, and are increasingly getting VC backing to capture a widely underserved market. The new fund intends to target three critical areas serving low-income patients: supply chain transformation, innovative care delivery, and digital innovation.
---
FMCG profits in Nigeria surge despite economic headwinds
Highlights
Six fast-moving consumer goods (FMCG) companies in Nigeria reported a surge in revenue despite economic challenges in 2022 due to the Russia/Ukraine war.
The collective revenue of BUA Foods, Cadbury, Dangote Sugar Refinery, Nascon, Nestle, and Unilever increased by 32.9% in 2022 compared to 2021, with combined profits after tax rising by 48.5%.
Nestle had the highest revenue of ~₦447 billion ($596 million) in 2022 and BUA Foods had the second-highest at ~₦418 billion.
Source: Nairametrics

Our Takeaway
Africa is expected to represent 40% of the human population by the end of the 21st century with the FMCG market positioned to emerge as its first globally relevant industrial sector. As the demand for packaged food, beverages, personal care products, and household items surges, multinational companies are expanding their presence and local players are emerging. But challenges like infrastructure limitations and affordability remain. Nonetheless, with a rising middle class and increasing urbanization, the FMCG sector in Nigeria and Africa is poised for further expansion and presents lucrative opportunities for investors.
---
Ethiopian upcycling startup Kubik raises $3.34m seed funding
Highlights
Kubik, an upcycling firm with operations in Kenya and Ethiopia and one of the startups driving plastic waste recycling and sustainability initiatives in Africa, has closed a $3.34 million seed funding round.
The startup turns hard-to-recycle plastic waste into affordable building materials including bricks, columns, beams, and jambs, removing 45,000 kgs of plastic waste from landfills every day.
Following the investment, the firm plans to increase its focus on building material production in Ethiopia before expanding to other African countries.
Source: TechCrunch

Our Takeaway
Plastic pollution is a major problem that causes environmental damage and risks lives. Globally, plastic garbage production is on the path to quadruple to over 1,000 million tonnes by 2060. But estimates show that the share of recycled plastic will nearly double to 17% over the same time period as plastic entering waste management systems grows. In Africa, recyclers currently recover only 4% of the waste generated, indicating there's a long way to go. But with VC-backed efforts from startups like Kubik, there's a ray of hope.
---
Zambia seals $6.3bn debt restructuring agreement
Highlights
Bonds of developing nations in debt distress gained on Friday in a broad relief rally sparked by Zambia's precedent-setting deal with bilateral creditors.
The southern African country reached an agreement in principle to restructure $6.3 billion of debt, potentially unlocking funding from the International Monetary Fund and setting the stage for a renegotiation of its Eurobonds as well.
The deal calls for Zambia's debt to be rescheduled over more than 20 years with a three-year grace period during which only payments on interest are due. China is the largest official creditor to Zambia.
Source: Bloomberg

Our Takeaway
Zambia in 2020 became the first African country to default on its sovereign debt during the COVID-19 crisis and struggled since then in protracted discussions to agree on a deal. That made the country a test case for a debt restructuring framework backed by the Group of 20 wealthy nations intended to streamline relief for countries caught in a developing world debt crisis sparked in part by the pandemic. Its international bonds broadly traded flat on Friday but have rallied in recent months, with the 2024 issue hitting a nine-month high in early trade.
---
Flutterwave partners with Microsoft to serve foreign clients
Highlights
Flutterwave has entered into a five-year technological agreement with US technology giant Microsoft.
The partnership will see the fintech company build a new generation of payment services on Microsoft Azure, powering payments infrastructure across the African continent and beyond.
The African payment firm intends to service multinational firms, including Uber, Netflix, and Microsoft, solidifying Azure's role in facilitating a seamless, reliable, and secure payment experience.
Source: TechCabal

Our Takeaway
Flutterwave, valued at more than $3 billion, is one of the most funded startups operating in Africa with $475 million raised in six years. In addition to being the continent's largest startup, it is perhaps the biggest within the online payments space. Currently, Flutterwave has an infrastructure reach across 34 countries on the continent with over 900,000 businesses globally using its solution to process payments in 150 currencies and across different payment modes. Adding international firms to its clientele only strengthens Flutterwave's position in the African tech ecosystem while promoting Africa as a hub for innovation and entrepreneurship
---
Tuma raises the largest round for a Congolese fintech startup
Highlights
Tuma, a fintech startup in the Democratic Republic of Congo (DRC), has raised $500,000 in funding—the largest investment round for a Congolese fintech ever.
Founded by Elijah Lubala and Mpilo Makae, Tuma provides a digital solution that allows merchants to receive card payments on their phones.
The round saw participation from Visa, Visible Hands, and the Social Justice Fund and will allow the startup to expand into other markets and improve its product offerings.
Source: Fintechpad

Our Takeaway
In 2022, the Congolese startup ecosystem raised $38 million in funding, per Partech data, making it the 11th most funded African country. Much of this has gone into the fintech industry, as the country's financial system remains incapable of solving its problems. The bank penetration rate hovers around 6% and only 25% of the population has an account with a financial institution. Yet almost half of the population has a mobile phone. Using software POS technology, Tuma transforms any phone into a POS by allowing customers to tap their cards on the back of the phone.
5G
africa
Airtel Africa
Climate Tech
daba
dabafinance
Dashen Bank
Dutch DFI
Ecobank
Egypt
Flutterwave
FMCG
invest in africa
investing in africa
Kenya
Kubik
Namibia
Nigeria
PayGo
Seedstars
South Africa
Startups
Tuma
upcycling
Yellow
This material has been presented for informational and educational purposes only. The views expressed in the articles above are generalized and may not be appropriate for all investors. The information contained in this article should not be construed as, and may not be used in connection with, an offer to sell, or a solicitation of an offer to buy or hold, an interest in any security or investment product. There is no guarantee that past performance will recur or result in a positive outcome. Carefully consider your financial situation, including investment objective, time horizon, risk tolerance, and fees prior to making any investment decisions. No level of diversification or asset allocation can ensure profits or guarantee against losses. Articles do not reflect the views of DABA ADVISORS LLC and do not provide investment advice to Daba's clients. Daba is not engaged in rendering tax, legal or accounting advice. Please consult a qualified professional for this type of service.
Get weekly insights, and latest news on African Public Markets, Startups, and Economy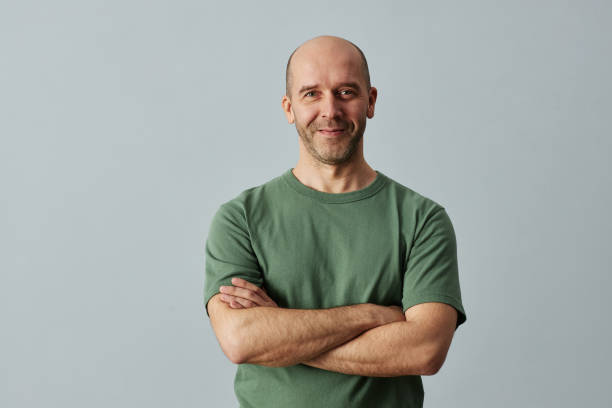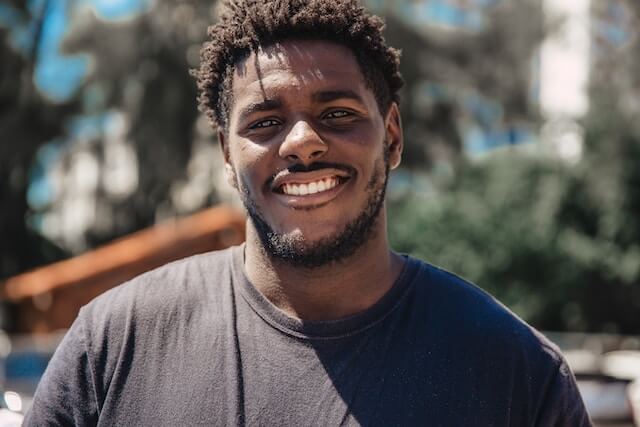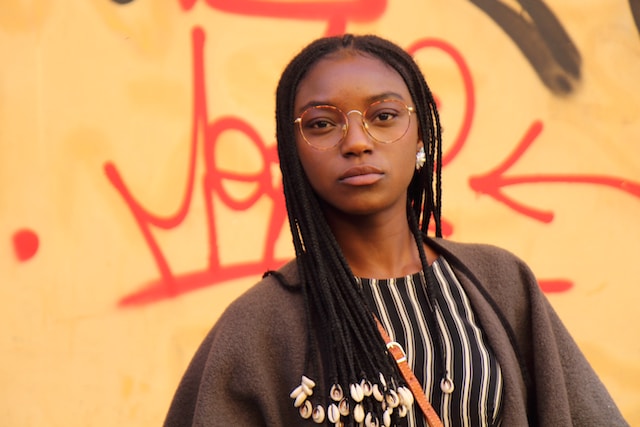 +15k investors have already subscribed
Take action.
Partner with us
Unlock exciting business opportunities and growth potential.
Join Daba
Become a part of our vibrant community and enjoy exclusive benefits.
Contact us
Reach out to us for inquiries, support, or collaboration.