MARKET UPDATE
This week in Africa: Everything you need to know
15 min Read June 30, 2023 at 12:44 PM UTC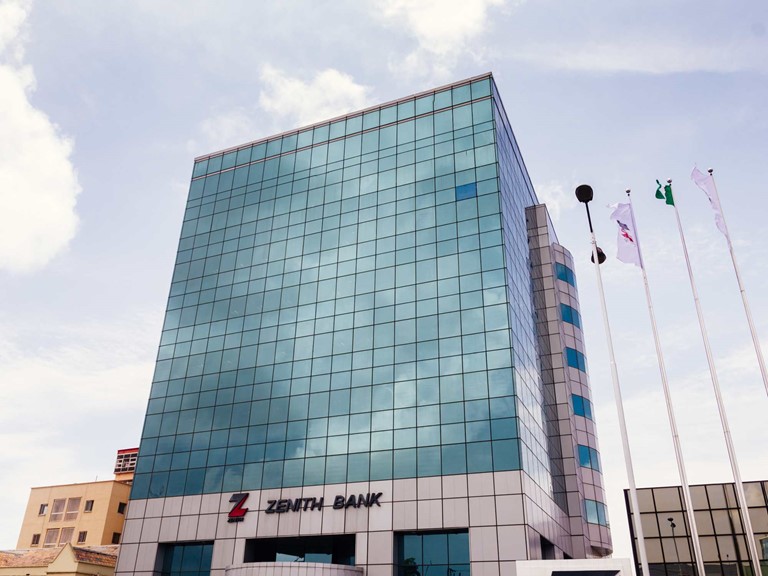 Welcome to our weekly recap where we share the most important news from the African Tech Ecosystem 🌍.
To get access to our Daily investors updates check us out at  https://dabafinance.com/investors-update
IFC provides $207m to expand Seacom's broadband network in Africa
Highlights
IFC has partnered with digital infrastructure and IT services provider SEACOM to grow the latter's broadband cable network and cloud-based product offering in sub-Saharan Africa.
The World Bank arm will provide a $207 million long-term loan package to Seacom, including $70 million from itself, $42.24 million mobilized from institutional investors through the Managed Co-Lending Portfolio Program (MCPP), and $94.76 million from Nedbank and Mauritius Commercial Bank.
The ultimate goal is to boost broadband access in Africa and increase the availability of IT services for small and medium-sized businesses.
Source: ABC

Our Takeaway
IFC's partnership with Seacom is another step toward helping to close the digital connectivity gap in Africa, as access to affordable, good-quality internet is central to economic and social development. The corporation anticipates that the investment will increase access to quality IT services for African businesses, enabling Seacom to support the digital transformation of 24,000 enterprises in the region by 2027, including in low-income countries, by increasing access to the internet, and cloud and cybersecurity services.
---
Nigeria's Zenith becomes first bank to cross N1trn in market cap
Highlights
Nigeria-based Zenith Bank has joined the group of stocks worth over one trillion (SWOOTs) as its market capitalization crossed N1 trillion Friday.
The tier-one bank's share price increased by 3.23% to N32 per share, resulting in a market capitalization of N1.004 trillion.
The combined market capitalization of SWOOTs, including Zenith Bank, is now valued at N21.560 trillion, accounting for 66.7% of the entire NGX Equity market capitalization.
Source: LegitNG

Our Takeaway
The surge in Zenith's stock price sees it join an exclusive group of bellwether companies listed on the Nigerian exchange, which include prominent names such as Airtel Africa, MTN, Dangote Cement, BUA Foods, and BUA Cement. Together, they make up 66.7% of the entire NGX Equity market capitalization as such influence the direction and performance of the stock market. As of Friday, The NGX All-Share Index and Market Capitalization appreciated by 0.34% to close the week at 59,206.63 and N32.237 trillion respectively.
---
New report finds that Kenya leads the world in global TikTok usage
Highlights
Kenya leads the world in global TikTok usage according to the Reuters Institute Digital News report 2023 survey released recently.
The East African country dominates the platform, with 54% of users engaging in TikTok for various purposes, while 29% specifically rely on it for news consumption.
Thailand comes in second, closely followed by South Africa, where 50% of users engage with TikTok for general content, while 22% use it as a news source.
Source: Africa News

Our Takeaway
Kenya's ranking as the "TikTok capital of the world" further illuminates how rapidly smartphone and internet penetration is growing in Africa, driving the uptick in social media and digital services adoption. Furthermore, the report's findings highlight the changing nature of social media, partly characterized by declining engagement with traditional networks such as Facebook and the rise of TikTok and a range of other video-led networks. The Chinese-owned social network reaches 44% of 18–24s across markets and 20% for news and is growing fastest in parts of Asia-Pacific, Africa, and Latin America.
---
Nigeria banking stocks head for best quarter since 2017
Highlights
Nigerian banks are heading for their best quarterly performance in six years as a return to more conventional economic policies and a sharp devaluation of the naira are expected to boost profits in the West African nation.
Banking stocks are up 34% this quarter and headed for the best quarterly performance since 2017, according to Bloomberg.
The NGX10 index, which tracks the performance of the lenders on the Nigerian Exchange, is up 45% so far this year, extending its gain to 54% in the last 52 weeks. That compares with a 2.3% loss on the MSCI Emerging Markets Europe, Middle East, and Africa Index over the same period.
Source: Bloomberg

Our Takeaway
While banking stocks in Nigeria are on track to have their best quarter in many years, analysts think they are still underpriced. The Nigerian banking sector has seen a significant increase in profitability over the years despite challenging economic conditions; Zenith Bank, for instance, joined the group of stocks worth over one trillion (SWOOTs) as its market capitalization crossed the N1 trillion mark last Friday. Despite these positive developments, the stocks are undervalued compared to their potential. This indicates there is room for further growth and potential opportunities in the sector for equity investors.
---
Kenya's ShopZetu raises $1m pre-seed funding to fuel growth
Highlights
Kenyan fashion e-commerce startup ShopZetu is set to add beauty and home décor categories to its portfolio, in response to the growing needs of the young and style-conscious women in Africa.
This is as it currently scales regionally over the next few months while working to attract international fashion brands and more than triple the number of vendors on its platform to 1,000.
The startup plans to trial regional delivery services in Rwanda, Tanzania, and Uganda, scaling beyond Kenya, where it launched in 2021, on the backing of a $1 million pre-seed funding it has just closed.
Source: TechCrunch

Our Takeaway
The sheer size of the African population, coupled with a growing diaspora base, means there's a large potential market for African cultural items within and outside the continent. And this is an opportunity for local vendors and retailers to boost African exports with the help of e-commerce platforms and solutions like ShopZetu. The startup says it has in the past two years served over 30,000 customers, and sold more than 100,000 products, while achieving over 400% increase in monthly orders since January 2021.
---
Dutch firm Prosus to end cross-holding with South Africa's Naspers
Highlights
Dutch-listed technology investor Prosus plans to end a cross-holding structure with its South African parent Naspers, sending both companies' stock up almost 10% in early trade as investors welcomed the simplification.
The companies also reported full-year earnings which showed a fall in profit due to lower earnings at China's Tencent, in which Prosus holds a 26% stake.
Prosus' net profit for the year ended March 31 fell to $10 billion from $18.6 billion. Among e-commerce companies it considers part of its core operations, revenue grew by 10% to $5.8 billion while its trading loss increased to $617 million.
Source: CNBC

Our Takeaway
In 2021, Prosus implemented a cross-holding arrangement through a share swap, acquiring a 45.4% stake in Naspers. This move effectively transferred a portion of Naspers from the Johannesburg stock exchange to Euronext in Amsterdam. The purpose was to minimize the valuation discrepancy between the two companies and their primary asset, Tencent, while decreasing Naspers' influence on the JSE, where it constituted over 25% of blue chip indexes. Unfortunately, the discount was not reduced as intended, prompting the company to initiate a share buyback program the following year, which yielded better results.
---
South Africa inks partnerships on $1bn green hydrogen fund
Highlights
South Africa, Denmark, and the Netherlands have teamed up to launch SA-H2, a $1 billion fund with a mandate to bolster green hydrogen projects in South Africa.
The fund will be backed by numerous financiers, including the Dutch investment entity, Invest International, which contributed $50 million.
The rest of the fund is set to be raised over the next two years, with contributions from various financiers, including the Development Bank of Southern Africa, Industrial Development Corporation, and insurance firm Sanlam, with management set to be handled by the Dutch Climate Fund Managers.
Source: Zawya

Our Takeaway
As Eskom's struggles continue, South Africa seems to be seeking alternative energy sources to support the crumbling national grid. In April, the city of Cape Town also announced a $65 million solar PV and solar battery project to tackle load-shedding. News of the fund comes barely a week after the launch of the $1.1 billion SDG Namibia One, which seeks to raise capital from local and international investors to also finance green hydrogen projects in the neighboring South African country. Home to some of the world's sunniest countries, Africa has the potential to become the global renewable energy hub.
---
NGX benchmark equity index soars to its highest level since 2008
Highlights
The Nigerian stock market closed in the green on Tuesday, with the All-Share Index (ASI) rising by 1.3% to cross 60,000 index points, for the first time since 2008.
Nigeria's equity market has maintained a positive performance since the swearing-in of its new president, which was swiftly followed by the suspension and arrest of the Governor of the Central Bank of Nigeria (CBN), Godwin Emefiele, and changes to Nigeria's foreign exchange operational framework.
Market operators are now expecting that the reforms in the monetary and forex policy will lead to an inflow of foreign portfolio investment in the market.
Source: Nairametrics

Our Takeaway
Ahead of the two-day Eid-el-Kabir break, the Nigerian Exchange (NGX) closed positive with the benchmark index trading 1.30% higher to close at 60,108.86 index points as against 59,338.76 index points recorded in the previous day's trading session. The market capitalization of equities saw a gain of N422 billion to close at N32.730 trillion (equivalent to around $43 billion), 1.31% higher than the N32.308 trillion recorded in the previous trading session. The World Bank predicts Nigeria could save up to $5.10 billion this year alone after reforms to its foreign exchange market and the removal of a petrol subsidy.
---
Nigeria is getting $750m to provide electricity to rural communities
Highlights
The World Bank plans to commit $750 million through the Nigeria Electrification Project (NEP) to enhance rural electrification and improve access to electricity for Nigerians.
Elizabeth Huybens, the World Bank's Director of Strategy and Operations for the Western Central African Region, announced the plan during her visit to inspect the 60 KiloWatts Mini-Grid Project in Abuja.
Implemented by the Rural Electrification Agency (REA), the NEP project aims to provide electricity to remote areas, supporting productive activities and benefiting rural Nigerians.
Source: Nairametrics

Our Takeaway
Today, the world's largest unelectrified population lives in Nigeria. Of the country's 200+ million people, more than 90 million still lack any access to electricity. Low per capita electricity consumption (13% of the modern energy minimum threshold), dependence on mostly subsistence agriculture (70% of the population), high unemployment (35%), and underemployment (22%), all combine to create substantial development challenges. Expanding access to clean and reliable energy is among the most powerful available levers to quickly change the economic prospects of all Nigerians and efforts like the $750m world bank commitment are crucial to achieving this.
---
Techstars is raising $150m for its new accelerator fund
Highlights
Startup accelerator Techstars is seeking a fresh $150 million ahead of the end of the deployment period of its third institutionally-backed fund, Techstars Accelerator 2021, later this year.
Startups going through Techstars' three-month program receive $20,000 and a $100,000 convertible note in exchange for 6% to 9% of common stock, in addition to access to its network and mentorship, amongst other resources.
Like its predecessors, the new fund, Techstars Accelerator 2024, is expected to be used for accelerator-stage and/or post-accelerator investments.
Source: TechCrunch

Our Takeaway
Founded in 2006, Techstars runs more than 50 accelerator groups in major cities across the globe, including New York, Los Angeles, London, Boston, Tel Aviv, and Lagos. The accelerator set up the Lagos (Nigeria) arm last year in partnership with ARM Labs and to double down on its growth and expansion, Techstars recently launched new funds to bolster its investment efforts. As Africa catches up with the developed world in terms of technological progress, accelerators, and investment firms help to bridge this gap by providing crucial access to capital and mentorship to startups.
---
Ghana's Berry Health raises $1.6m pre-seed funding
Highlights
Berry Health has raised $1.6m from Lightspeed Venture Partners and General Catalyst to democratize access to healthcare in Africa, starting with mental health, sexual health, and dermatology.
Sexual and mental health stigmatization in Africa has reached alarming levels, resulting in high rates of sexually transmitted infections (STIs) and mental health cases.
The startup offers remote diagnosis and treatment for conditions such as anxiety, depression, sexual health issues, dermatology, and hair loss through telemedicine and online consultations.
Source: BusinessWire

Our Takeaway
Africa faces significant challenges in addressing sexual and mental health due to deep-rooted stigmatization, boasting the highest suicide rate globally, one of the highest for STIs, and at the same time a severe shortage of doctors. However, telemedicine and virtual care platforms have gained momentum in Africa, bridging the healthcare gap. Startups like Berry Health have capitalized on this trend, attracting investor interest in Africa's health tech sector. Other beneficiaries in the African health tech market include Yodawy, Reliance Health, Healthtracka, Helium Health, Esaal, and MyHealth Africa.
---
Paymob, Chefaa partner to digitize pharmacies in Egypt
Highlights
Egyptian startups Paymob and Chefaa have partnered to digitize pharmaceutical payments in Egypt.
Paymob's omnichannel gateway offers more than 40 payment methods and empowers merchants to manage and scale their businesses while Chefaa's platform assists customers and chronic patients in managing their medication needs.
The partnership aims to power seamless and secure online card payments and point-of-sale (POS) payments upon delivery. Chefaa customers can also access several BNPL payment methods through Paymob's gateway.
Source: Disrupt Africa

Our Takeaway
Egypt's huge, cash-dominated small business economy offers strong opportunities for fintech companies like Paymob, which continue to witness exponential growth in the market. The startup currently has 200,000 local and international merchants using its payment gateways and plans to reach a third of Egypt's 3 million SMEs in the next few years. That ambition drives its recent partnership with Chefaa, which should also advance the uptake of BNPL and create an ecosystem that delivers value to merchants and exceptional customer experiences, boosting the technology industry. Paymob has raised over $68.5 million – making it one of the most funded MENA startups.
---
Ethiopia asks to join the BRICS bloc of emerging economies
Highlights
Ethiopia, one of Africa's fastest-growing economies, has asked to join the BRICS bloc of emerging markets, the foreign ministry said on Thursday.
The term BRIC was coined by Goldman Sachs economist Jim O'Neill in 2001 to describe the rise of Brazil, Russia, India, and China. The BRIC powers had their first summit in 2009 in Russia while South Africa joined in 2010.
BRICS countries account for more than 40% of the world's population and about 26% of the global economy.
Source: CNBC Africa

Our Takeaway
The Horn of Africa nation has the second-largest population in Africa, but its economy ranks only 59th in the world according to the International Monetary Fund and is less than half the size of the smallest BRICS member South Africa. Joining BRICS offers Ethiopia a plethora of advantages; as an emerging global economic alliance, the bloc provides access to immense markets, investment opportunities, and technological advancements that could help the country foster economic growth, enhance trade relations, and tap into new avenues for development.
---
ENGIE and Meridiam acquire African firm BTE Renewables
Highlights
ENGIE and Meridiam have signed an agreement with ACTIS to acquire BTE Renewables, a developer, owner, and operator of renewable assets in Africa, with a presence in South Africa and Kenya.
The deal includes a carve-out of the Kenyan assets by ENGIE to Meridiam and will bring an additional 340 MW net of renewable operating assets to ENGIE (150 MW of onshore wind and 190 MW of solar photovoltaic (PV).
More so, the acquisition reinforces ENGIE's South Africa presence and will capitalize on the Group's industrial value in the country, where it already operates 315 MW of renewable assets.
Source: ABC

Our Takeaway
For a country like South Africa currently grappling with frequent power cuts that threaten its economy, news of ENGIE doubling down on its renewable energy operations in the country comes as a welcome development. Given its vast resources, South Africa could realistically, and cost-effectively, supply 49% of its electricity mix from renewables by 2030, nearly a third higher than the share to be expected from current plans and policies. With renewable power, heat, and fuels all factored in, renewables could provide 23% of South Africa's total final energy consumption in 2030, up from just 9% overall in 2015.
---
StanChart backs 15 Kenyan startups via Women in Tech program
Highlights
Standard Chartered Kenya in partnership with iBizAfrica – Strathmore University has selected 15 women-led startups to undergo 12 weeks of business incubation training under the Women in Tech Program.
The program supports female-led entrepreneurial teams with business management training, mentoring, and seed funding of $10,000 each.
The selected companies are Ecorich, Imani Health, Sol Active, Saidiwa Rides, Ento Farm, AgriTech Analytics, Techtenum Minds, MyAfya Africa, Rhea Soil Health, Know Learning, Sign With Us, Acre-insights, Instruct Africa, Panacare, and Tynka Global.
Source: Disrupt Africa

Our Takeaway
In Africa, female entrepreneurs are taking their place in the male-dominated tech world. However, gender bias still makes it harder for them to access finance and grow their businesses. Per Briter Bridges, only 3% of the total funding raised by startups in Africa since 2013 has gone to all-women co-founded teams. Efforts and initiatives like this are crucial to increasing female representation in and contribution to the startup space, which remains minute against a faster-growing percentage of ventures run by men.
africa
African Tech
Berry Health
Chefaa
daba
dabafinance
Egypt
Energy news
Fintech
IFC
investing in africa
Kenya
NGX
Nigeria
NSE
PayMob
Prosus
ShopZetu
South Africa
Startups
Techstars
Weekly News
World bank
Zenith Bank
This material has been presented for informational and educational purposes only. The views expressed in the articles above are generalized and may not be appropriate for all investors. The information contained in this article should not be construed as, and may not be used in connection with, an offer to sell, or a solicitation of an offer to buy or hold, an interest in any security or investment product. There is no guarantee that past performance will recur or result in a positive outcome. Carefully consider your financial situation, including investment objective, time horizon, risk tolerance, and fees prior to making any investment decisions. No level of diversification or asset allocation can ensure profits or guarantee against losses. Articles do not reflect the views of DABA ADVISORS LLC and do not provide investment advice to Daba's clients. Daba is not engaged in rendering tax, legal or accounting advice. Please consult a qualified professional for this type of service.
Get weekly insights, and latest news on African Public Markets, Startups, and Economy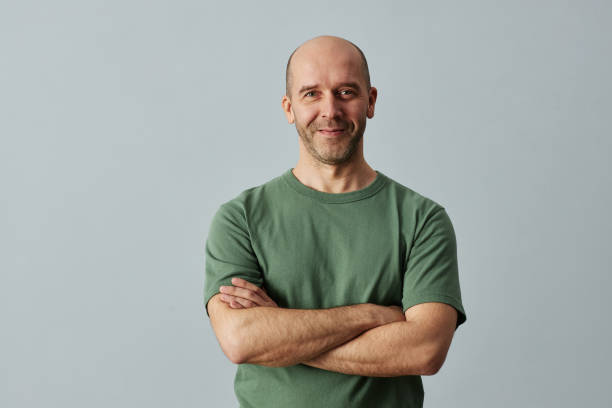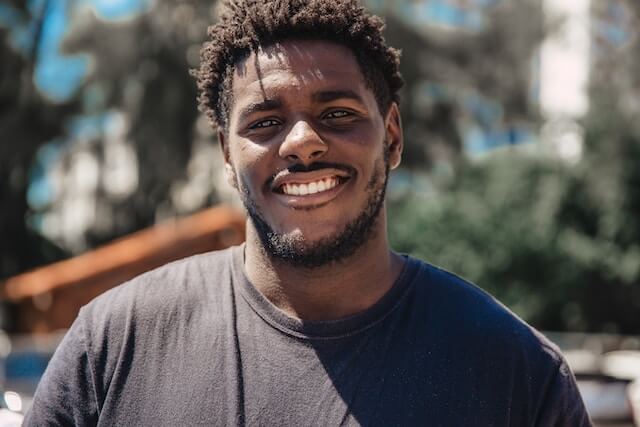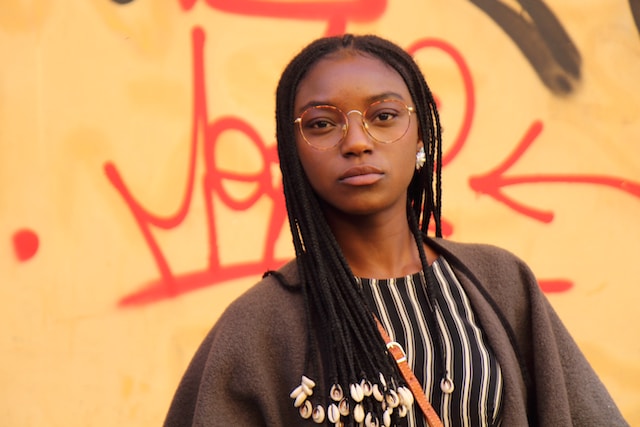 +15k investors have already subscribed
Take action.
Partner with us
Unlock exciting business opportunities and growth potential.
Join Daba
Become a part of our vibrant community and enjoy exclusive benefits.
Contact us
Reach out to us for inquiries, support, or collaboration.