MARKET UPDATE
African Tech Weekly Recap: June 27 to July 1, 2022
16 min Read July 3, 2022 at 5:03 PM UTC
Welcome to our weekly recap where we share the most important news of the African Tech Ecosystem 🌍
To get access to our Daily investor updates check us out 👇🏾 https://dabafinnace.com/investors-update
TLcom Capital names FirstCheck's Eloho Omame partner
Highlights
Africa-focused VC firm TLcom Capital has appointed Eloho Omame as a partner six months after announcing the first close of its $150 million TIDE Africa Fund.
Eloho is the co-founder and general partner of FirstCheck Africa, an early-stage firm that invests in pre-seed and seed-stage startups with at least one female founder or co-founder. Before FirstCheck Africa, she was the founding managing director of Endeavor Nigeria.
TLcom Capital typically invests from seed to Series B. The firm, which has offices in Lagos, London, and Nairobi, now intends to focus more on the pre-seed stage and Omame's appointment is critical to this.
Source: TechCrunch

Our Takeaway
Only a handful of Africa-focused VC firms have more than $100 million to deploy in Africa and they have typically made bets from seed to Series C for years. But firms like TLcom Capital are increasing their appetite for much earlier deals and it realizes that to access or generate deal flow, it needs to catch founders early in their journies. And from a diversity perspective, the firm is also keen on backing more female-led companies at this stage. In addition to appointing Oloho, TLcom also committed $2 million to FirstCheck Africa.
---
AfDB sets up an African pharmaceutical technology foundation
Highlights
The African Development Bank's (AfDB) Board of Directors has approved the establishment of the African Pharmaceutical Technology Foundation.
The new institution is expected to significantly enhance Africa's access to the technologies that underpin the manufacture of medicines, vaccines, and other pharmaceutical products.
"Africa must have a health defense system, which must include three major areas: revamping Africa's pharmaceutical industry, building Africa's vaccine manufacturing capacity, and building Africa's quality healthcare infrastructure," African Development Bank Group President, Dr. Akinwumi Adesina said.
Source: ITNewsAfrica

Our Takeaway
Setting up the African Pharmaceutical Technology Foundation should serve as a major boost to the health prospects of a continent that has been battered for decades by the burden of several diseases and pandemics such as Covid-19, but with very limited capacity to produce its own medicines and vaccines. Africa imports more than 70% of all the medicines it needs, gulping $14 billion per year.
---
Egypt-based Disruptech secures funding from AXIAN Group
Highlights
Egypt-based Disruptech, a fintech-focused VC fund, has secured funding from Madagascar-based AXIAN Group.
The Disruptech Egypt Fund I is dedicated to developing Egypt's fintech ecosystem by supporting startups and is nurturing a growing number of companies in adjacent sectors that are accelerating financial inclusion.
The fund supports startups from the seed-round investments through scaling and eventual growth. As such, the AXIAN deal will enable Disruptech to help more fledgling fintech startups to scale and expand beyond their home market.
Source: Wamda

Our Takeaway
In Egypt, only 33% of people have a bank account, according to the most recent World Bank data. Expanding access to financial services is thus a primal objective, and startups leading such efforts stand to gain significantly from increasing amounts of venture capital available in the country, which has grown more than 10-fold since 2016 and has placed Egypt as one of Africa's leading countries by tech venture funding.
Kenyan edtech Moringa School raises pre-Series A round
Highlights
Moringa School, a Kenyan EdTech startup focused on developing and nurturing Africans in software engineering and other tech-based skills, has raised an undisclosed amount in its pre-Series A round of funding from Proparco (AFD Group).
Founded in 2014 by Audrey Cheng, Moringa School is committed to closing the skills gap in Africa by connecting graduates to local and international employers seeking tech talent.
According to the company's statement, the fresh capital will be used to solidify its expansion to Ghana and soon, Nigeria. It also plans to scale across other African countries in the next 12 months.
Source: TechCabal

Our Takeaway
Almost 60% of Africa's population are under the age of 25 while the continent has an average literacy rate of 70%, lagging behind other parts of the world. These conditions indicate the region is ripe for disruptions in education, and many startups have emerged to capture this opportunity with backing from international investors while simultaneously expanding Africa's tech talent pool and addressing the unemployment problem that continues to plague the continent.
---
SA cleaning service startup SweepSouth expands to Nigeria
Highlights
South African home cleaning service startup SweepSouth has announced its expansion to Nigeria.
Launched in 2014, SweepSouth is an online platform providing on-demand home cleaning services across various South African cities. The startup has raised significant funding, including from Naspers, and is busy expanding across the rest of the continent.
In December, the company acquired Egyptian startup FilKhedma, a home services marketplace operating across three cities, to expand into the North African country, and it has now moved into Nigeria, led by its new country manager Awazi Angbalaga.
Source: Disrupt Africa

Our Takeaway
From fast food to personal transport, entertainment to e-commerce and logistics, more products and services are being provided via an on-demand system that leverages smartphones and the internet. Though Africa is a bit behind the curve when it comes to on-demand services, a number of startups—like SweepSouth, WumDrop, OrderIn, EdenLife, etc—have emerged looking to drive the trend and are so far enjoying strong consumer adoption, in part driven by the changes to consumer behavior triggered by the Covid-19 pandemic.
---
Mauritius, Senegal, and Morocco are francophone Africa's startup leaders
Highlights
Morocco and Senegal top a list of some of Africa's biggest movers on the Global Startup Ecosystem Index 2022, an index created by StartupBlink.
Morocco moved up 16 positions, to 79th slot globally while Senegal climbed 13 positions to 92, debuting in the "top 100 club" of nations hosting startup ecosystems.
Mauritius, at 71 is currently the top French-speaking African country on the list. The island nation moved up two positions, thanks to the debut of two of its two cities—Port Louis and Grand Baie—in the top 1,000 list of cities.
Source: Quartz

Our Takeaway
Much of the global hype about and investment in startups operating in Africa over the past decade has been skewed towards English-speaking countries as venture capital investors have historically drifted towards the continent's more developed tech hubs such as Nigeria, Kenya, Egypt, and South Africa. But in recent years, an uptick in startup activity has attracted investors to the francophone region. Last year, Senegal-based Wave raised Africa's largest-ever Series A round while Moroccan startups, such as Chari, continue to make waves.
Nairobi-based Kukua raises $6m from Tencent, others
Highlights
Kukua, a Nairobi- and London-based educational entertainment company and the creators of "Super Sema," the first African animated superhero franchise, has raised $6 million in its latest round of investment.
Tencent, which made its first African edtech bet in Nigeria's uLesson last December, co-led this Series A round with Italy-based VC Alchimia. Other investors include EchoVC, firstminute Capital, and Auxxo Female Catalyst.
Kukua says the investment will support its goal to continue building an IP-centric kids' "edutainment" universe with new Super Sema original content, licensing, merchandise, and publishing offerings.
Source: TechCrunch

Our Takeaway
Kukua's fundraising is significant news for both African animators—who are increasingly making efforts to create an original voice and look—and global animation, where there's a dearth of African content and representation of Black characters. It also comes at a time when major content platforms in the US like Disney, Netflix, and Cartoon Network are picking up productions by local cartoon creators. All these events point to one trend: the continent is on the cusp of becoming the next animation hotspot.
---
Kenyan money transfer startup Kyanda expands to SA
Highlights
Kenyan fintech startup Kyanda, a money transfer app that aims to help users make all sorts of transactions at as low a cost as possible, has launched operations in South Africa.
Launched in February 2020 by Collins Kathuli, Kyanda allows users to make cheap and fast money transfers, purchase airtime, and pay bills, among other things.
The startup has processed over three million transactions since its founding and plans to build a payment ecosystem that serves both Kenya and Africa as a whole.
Source: Disrupt Africa

Our Takeaway
Per a GSMA report, Africa accounts for 70% of the world's $1 trillion mobile money value after mobile money transactions on the continent rose 39% to $701.4 billion in 2021 from $495 billion in 2020. With the majority of financial transactions in Africa still cash-based, there remains a massive under-tapped market. In South Africa, for instance, over $10 billion is moved within the country annually with over 24 million South Africans sending money to each other daily. The country is thus the right first stop on Kyanda's broader expansion journey, although it will have to compete with other established players in the market, such as MTN MoMo.
---
Backed by Binance and Google, blockchain-based Xend Finance hits 100k users
Highlights
Billed as the first global blockchain bank out of Africa, Xend Finance has just clocked 100 000 users on its savings platform.
Backed by Binance and Google Launchpad, Xend Finance users will now be able to seamlessly convert their cryptocurrency back to Cedis or Shillings. This is beyond the current Nigerian Naira offering.
Xend Finance launched in March 2021 and began onboarding users with the release of their free mobile app on Android and Apple devices in December that year.
Source: Ventureburn

Our Takeaway
In Africa, the emerging blockchain technology is being used in many innovative ways and in essential industries such as finance, tech, agriculture, and mining, to name a few. But funding for this sector remains low. A CV VC report estimates Africa has only a 0.5% share of total global blockchain venture funding, which stands at $25.2 billion. Last year, African blockchain funding was $127 million, similar in size to a single blockchain 'mega-deal' of which there were 59 globally. Having secured backing from Binance and Google, it would appear this isn't an issue for Xend Finance, which continues to thrive as digital banking grows in Africa.
Egypt's MNT-Halan closes $150m securitized bond issuance
Highlights
Egyptian fintech MNT-Halan has announced that its wholly-owned subsidiary Tasaheel has securitized around $150 million of its loan book in the first issuance of a $600 million program with Commercial International Bank (CIB).
The startup's fintech ecosystem connects customers, vendors, and micro-enterprises through its consumer-facing app, merchant app, distributed lending and payment processing software, and payment solutions, as well as offering services such as ride-hailing and logistics.
Last September, the company secured a $120 million investment by major global and regional growth investors to further develop its product and expand internationally, and earlier this week it acquired B2B e-commerce startup Talabeyah.
Source: Disrupt Africa

Our Takeaway
Having begun life as a ride-hailing app back in 2018, MNT-Halan has morphed into a super app of sorts, and in the process become Egypt's largest and fastest-growing lender to the unbanked. The $150 million deal, its first securitization, is rare in Africa's startup funding landscape and should ensure its continued growth as the company expects its loan book to exceed $2 billion over the next couple of years. Proceeds from the deal will fuel the company's accelerated growth across multiple lending business lines and MNT-Halan's expansion into new verticals.
---
Sava Africa raises $2m to help SMBs manage spending
Highlights
South Africa-based Sava Africa has raised $2 million in pre-seed funding round to enable small businesses to have seamless access to lending services and adequate finance management.
Yet to launch, Sava's platform is a one-click platform on which bank accounts, mobile wallets, payment, and accounting integrations services can be carried out.
Its spend management platform will launch its beta in South Africa in the third quarter of this year and the startup also plans to launch in Kenya in the fourth quarter, later on looking to expand into other markets like Nigeria and Egypt.
Source: TechCrunch

Our Takeaway
Informal players account for up to 90% of businesses in Africa and represent a massive opportunity already being tapped by Africa's budding technology startups. Across the continent, Sava faces competition from upstarts offering comparable and vertical services such as Float, Lenco, Boya, Prospa, and Brass. Essentially, layering digital solutions on offline business activity—from payments to inventory management and fulfillment—helps merchants operate efficiently and scale while generating returns for the startups and venture backers.
---
Mali-based insurtech OKO raises $500k seed extension round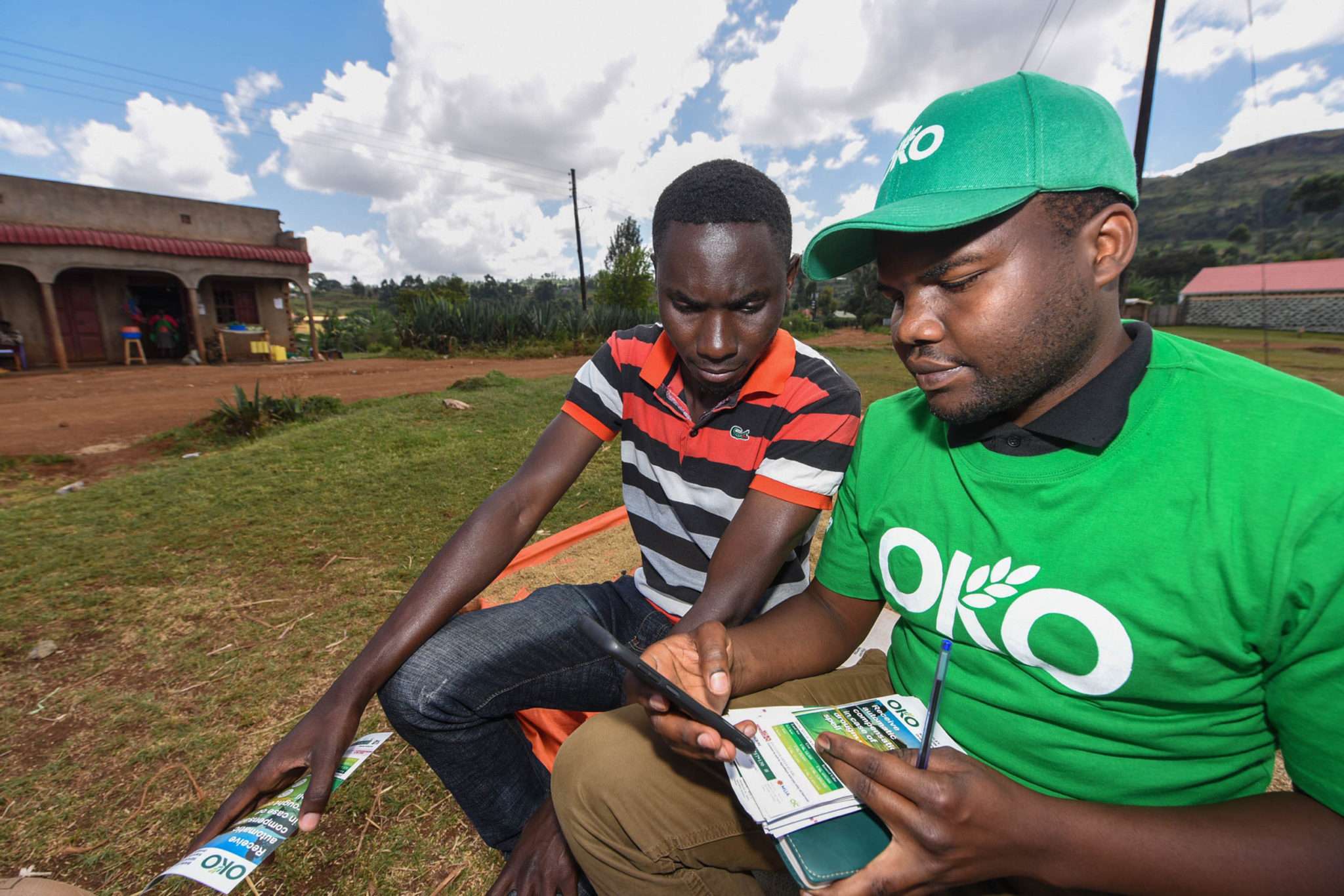 Highlights
Malian insurtech startup OKO has raised a $500,000 seed extension round to help it expand to Ivory Coast and work towards a Series A.
Founded in 2017, OKO develops affordable mobile-based crop insurance products to provide smallholder farmers with the financial security they need. The startup operates in Mali and Uganda and has so far brought insurance to more than 15,000 farmers.
OKO saw an impressive 6x growth in the number of paying customers from 2020 to 2021 and is continuing to expand its reach in 2022, with new crops covered, and new partnerships signed with financial institutions providing agricultural loans to insured farmers.
Source: Disrupt Africa

Our Takeaway
Africa has an ever-growing need for innovative insurance solutions to address the significant lack of coverage on the continent, both on an individual basis and enterprise level. As of 2018, the insurance penetration rate in Africa stood at a meager 1.12% or 3% with South Africa. Many startups have emerged in recent years with the mission of broadening insurance coverage across the continent through innovative, digital-led solutions that ride on the increasing adoption of mobile devices, as Africa plays catch up in the global insurance space.
Nigeria-based Moove gets $20m from British International Investment
Highlights
Mobility fintech startup Moove has raised $20 million in funding from the UK government's development finance institution, British International Investment (BII), formerly known as CDC Group.
Moove is democratizing vehicle ownership in Africa by providing revenue-based vehicle financing to mobility entrepreneurs. It is working on global expansion after raising $10 million in debt funding in February and $105 million in a Series A2 round consisting of equity and debt a month later.
The funding from BII brings the total raised by the startup to just short of $200 million and will enable it to purchase and import brand new fuel-efficient cars into Lagos, which will be leased to drivers who can then earn their way to ownership.
Source: TechCabal

Our Takeaway
In Africa, the market opportunity for vehicle financing is huge. Despite having a population of more than 1 billion people, 43% of them urban dwellers, the continent recorded less than 1 million total new vehicle sales in 2019, a far cry in comparison to 17 million in the U.S. alone. Moove currently operates in six cities across Nigeria, Ghana, South Africa, and Kenya, with plans to expand further across the continent and globally.
---
New $7m program launched to back African e-health startups
Highlights
Southbridge A&I, Salient Advisory, and SCIDaR have partnered to launch i3, a $7 million program that will provide African e-health startups with funding and support each year.
Sponsored by the Gates Foundation, the pan-African program will provide 30 startups per year with access to a systematic grant of $50,000, market and government access events, and connections to a global ecosystem in the healthcare community.
i3 aims to identify early-stage or growth-stage innovators across the continent that can make a tangible impact on public health, whether in terms of availability, accessibility, quality or transparency of health supply chains.
Source: Disrupt Africa

Our Takeaway
Healthcare-focused African startups are increasingly attracting venture capital investment as the continent's e-health sector booms. As of 2020, there were 180 companies active in Africa's e-health space, while investment peaked in the first half of 2020 despite the COVID-19 pandemic. In 2021, 55 African e-health startups secured funding from investors. As the African population continues to grow and the need for a nimble approach to healthcare delivery grows, there are strong indications startup numbers and investment levels will continue to soar.
---
West African agritech Afrikamart closes $850k seed round
Highlights
West African agritech start-up Afrikamart has just announced the closing of an $850,000 seed round of financing.
Participating in the round are leading venture capital groups including the BLOC Smart Africa fund managed by Bamboo Capital Partners, Orange Digital Ventures, Launch Africa, and Teranga Capital.
The financing is expected to allow Afrikamart to ramp up its purchases from smallholder farmers across the country, enabling more efficient logistics management and last-mile delivery of vegetables directly to street vendors and small retailers, restaurants, and hotels in Senegal.
Source: Ventureburn

Our Takeaway
Africa is fast becoming a global leader in the agritech space. Between 2016 and 2019, the industry grew by 44% year-on-year, and the continent has registered the highest number of agritech services in the developing world, reaching more than 30 million smallholder farmers as of 2021. On its part, Afrikamart's end-to-end solution allows a formalization of the fresh food value chain and the empowerment of small market operators. To date, nearly 2,000 farmers have provided it with fresh produce; up to 10 tonnes have been delivered per day to 500 regular customers across 4 cities in Senegal.
At daba, we believe that anyone should have the opportunity to invest in Africa's best private and public companies. We are building the first social investment mobile application to help investors of all levels find, discover, and invest in the best African opportunities they believe in.
Download our e-book now on www.dabafinance.com
See you next week 👋
africa
African Startups
African Tech Weekly Recap
daba
dabafinance
Egypt
fund raise
Funding
invest in africa
investing in africa
Kenya
Mauritius
Morocco
Nigeria
Pan-Africa
Senegal
South Africa
Startups
VC funding
This material has been presented for informational and educational purposes only. The views expressed in the articles above are generalized and may not be appropriate for all investors. The information contained in this article should not be construed as, and may not be used in connection with, an offer to sell, or a solicitation of an offer to buy or hold, an interest in any security or investment product. There is no guarantee that past performance will recur or result in a positive outcome. Carefully consider your financial situation, including investment objective, time horizon, risk tolerance, and fees prior to making any investment decisions. No level of diversification or asset allocation can ensure profits or guarantee against losses. Articles do not reflect the views of DABA ADVISORS LLC and do not provide investment advice to Daba's clients. Daba is not engaged in rendering tax, legal or accounting advice. Please consult a qualified professional for this type of service.
Get weekly insights, and latest news on African Public Markets, Startups, and Economy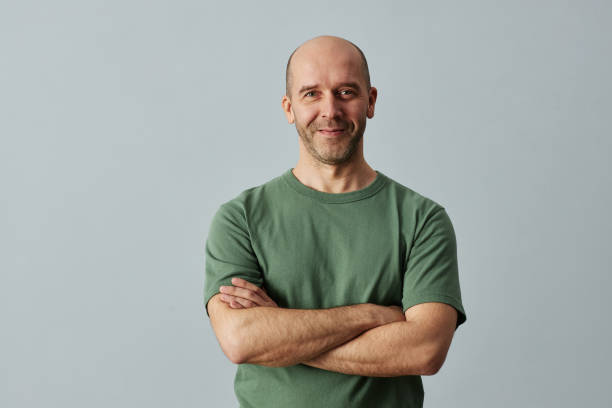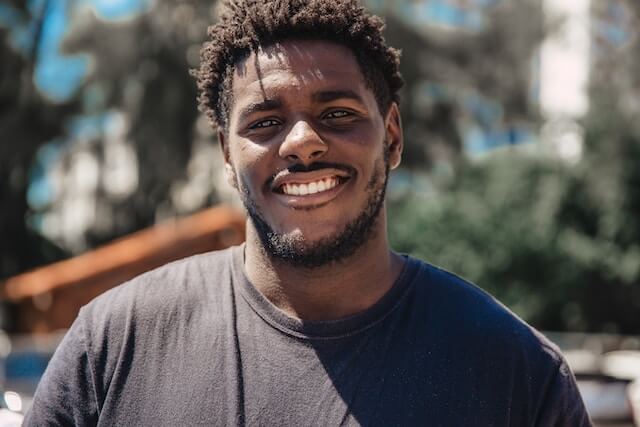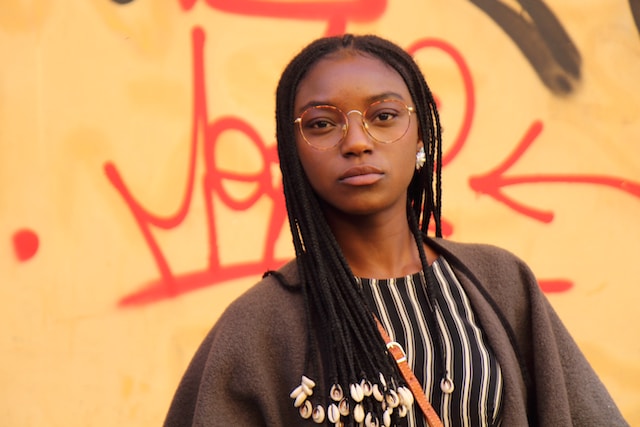 +15k investors have already subscribed
Take action.
Partner with us
Unlock exciting business opportunities and growth potential.
Join Daba
Become a part of our vibrant community and enjoy exclusive benefits.
Contact us
Reach out to us for inquiries, support, or collaboration.