MARKET UPDATE
This week in Africa: Everything you need to know
15 min Read June 9, 2023 at 12:47 PM UTC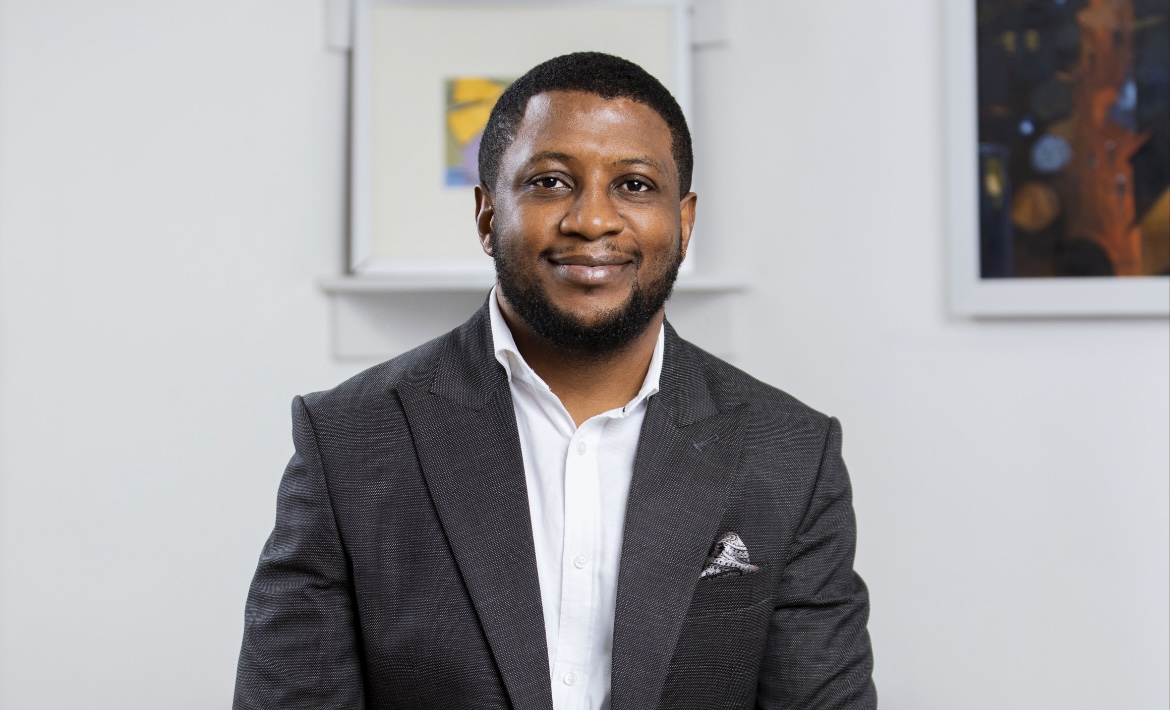 Welcome to our weekly recap where we share the most important news from the African Tech Ecosystem 🌍.
To get access to our Daily investors updates check us out at  https://dabafinance.com/investors-update
Helium Health gets $30m to power healthcare financing in Africa
Highlights
Helium Health, a Nigerian healthtech startup, has raised $30 million in a Series B funding round to expand the reach of its fintech product, HeliumCredit.
The company provides software-as-a-service tools, financing, and insights for healthcare providers and public health organizations.
With its latest round of funding, Helium Health has raised a combined amount of $42.12 million, after a $10 million Series A round in 2020. More so, the funding follows a deal involving the UAE-based healthcare provider-patient interaction platform Meddy.
Source: TechCabal

Our Takeaway
Africa's healthcare sector is heavily undercapitalized, with a financing deficit of $66 billion per year. Healthcare funding disbursed by African governments declined by 8% over the last 15 years and 57% of private health facilities in Nigeria never access external funding sources. These highlight the challenges Helium is looking to address via its Credit product, which it claims has given over $3.5 million in loans to over 200 healthcare facilities and plans to roll out in Kenya this year.
---
Afreximbank partners Fiducia to boost supply chain finance
Highlights
The African Export-Import Bank (Afreximbank) and the supply chain financing company, Fiducia, have entered into a deal to promote factoring across the continent and help reduce the supply chain finance gap.
Afreximbank will provide Fiducia with additional liquidity for trade facilitation through factoring on the latter's marketplace while also exploring collaboration opportunities with Fiducia and Access Corporation for payables financing across African markets.
SMEs contribute the majority of economic output and employment generation in Africa. Greater access to bank financing will, therefore, enhance the growth of this vital segment.
Source: ABC

Our Takeaway
Across Africa, there is a clear supply chain finance gap for SMEs that is not being met by traditional banking institutions and other lending services companies. As such, businesses miss out on significant business opportunities without the requisite capital to support their transactions. Fiducia's business is yet another example in Africa's alternative lending market focused on SMEs, which is gathering momentum thanks to the emergence of financial technology (fintech) on the continent.
---
Oil prices rise on Saudi Arabia-led OPEC+ production cuts
Highlights
Oil advanced at the week's open after Saudi Arabia pledged to shave an extra 1 million barrel-a-day from its production in July.
International benchmark Brent crude futures traded at $77.89 a barrel at 9:50 a.m. London time, up 2.3%, while U.S. West Texas Intermediate futures stood at $73.50, over 2.4% higher.
The cut takes output to the lowest level in years in an effort to stabilize the market, with the Kingdom promising to do "whatever is necessary to bring stability to this market" following an OPEC+ meeting over the weekend.
Source: Bloomberg

Our Takeaway
OPEC+ pumps approximately 40% of the world's crude and policy decisions can have a significant impact on prices. On April 3, several producers of the oil cartel revealed a combined 1.66 million barrels per day of production declines until the end of this year. And many market watchers, including analysts at Goldman Sachs, had expected the alliance to keep output unchanged this time around. Higher oil prices are crucial for a host of major African countries, such as Nigeria and Angola, whose economies are reliant on energy exports.
---
Africa is the world's fastest urbanizing region — McKinsey
Highlights
Africa is urbanizing faster than any other place on the planet, per a recent McKinsey report. Since 2000, the continent's urban population has grown by 3.7%, outpacing overall population growth of 2.5%.
Over the next two decades, Africa will become majority urban as more than 500 million people migrate to its cities and create the largest total number of urban dwellers in the world.
By 2040, Africa will be home to 12 cities of more than ten million people each as ten more cities join Cairo and Lagos, and 19 "second" cities will have populations between five million and ten million, up from ten today.
Source: McKinsey Africa

Our Takeaway
The McKinsey report further notes, despite the rapid urbanization, that Africa has fewer and often smaller second cities than other regions of the world; among the largest cities on the continent, only four of 14 have a second city bigger than half the size of their primary cities. More so, African primary and second cities need infrastructure investment to support businesses and workers so they can deliver the high productivity needed to increase the pace of economic growth on the continent.
---
South Africa's economy is back to pre-Covid size
Highlights
South Africa's economy escaped recession in the first quarter and is once again bigger than before the coronavirus pandemic hit, as most sectors grew.
Gross domestic product expanded 0.4% in the three months through March, after contracting a revised 1.1% in the previous quarter, Statistics South Africa said Tuesday.
That matched the central bank forecast and the median estimate of economists in surveys by Reuters and Bloomberg. The economy grew 0.2% from a year earlier.
Source: Bloomberg

Our Takeaway
Eight of 10 industries tracked by Stats SA recorded growth in the first quarter, with manufacturing and finance, real estate, and business services making the biggest positive contributions. Agriculture, forestry, and fishing were the biggest drag on growth. Food and drinks manufacturing had performed particularly well, despite crippling power cuts, reportedly because the sector is not as electricity-intensive as other types of manufacturing. Despite the country avoiding a technical recession, usually defined as a fall in gross domestic product for two successive quarters, analysts remain pessimistic about South Africa's growth prospects.
---
Mastercard edtech fellowship selects 12 Kenyan startups
Highlights
Nairobi-based incubator iHub has announced the 12 startups selected for the Kenyan leg of the first Mastercard Foundation EdTech Fellowship Programme.
The $15 million, which offers selected companies access to funding and other types of support, edtech accelerator initiative is taking place in Kenya and Nigeria.
The fellowship is part of a broader goal of the Mastercard Foundation under its Centre for Innovative Teaching and Learning to support the growth of an impactful African ed-tech ecosystem.
Source: Disrupt Africa

Our Takeaway
The past few years have seen a rise in the adoption of edtech innovation in Africa. With hundreds of millions of students in primary and secondary schools, technology presents a massive opportunity for improving education access and quality on the continent. Available projections indicate that the African edtech market will grow into a multibillion-dollar industry, driven by increasing demand for online learning solutions, e-books, and educational apps. However, significant challenges remain for players in the space, such as access to funding and route-to-market which incubators like Mastercard's can help address.
---
World Bank raises global growth forecasts for 2023
Highlights
The World Bank has raised its 2023 global growth forecast as the U.S. and other major economies have proven more resilient than forecast but said higher interest rates would cause a larger-than-expected drag next year.
Real global GDP is set to climb 2.1% this year, up from a 1.7% forecast issued in January but well below the 2022 growth rate of 3.1%.
The development lender cut its 2024 global growth forecast to 2.4% from 2.7% in January, citing the continuing effects of tighter monetary policy, particularly in reducing business and residential investment.
Source: World Bank (PDF)

Our Takeaway
In January, the World Bank had warned that global GDP was slowing to the brink of recession, but since then, strength in the labor market and consumption in the U.S. had exceeded expectations as has China's recovery from Covid-19 lockdowns. The bank now expects inflation to gradually edge down as growth decelerates and labor demand in many economies softens and commodity prices remain stable. But it added that core inflation is expected to remain above central bank targets in many countries throughout 2024.
---
Egypt's Rology acquires Saudi Arabia-based Arkan United
Highlights
Egypt-based healthtech Rology has acquired Saudi Arabian counterpart Arkan United for an undisclosed. The acquisition will help Rology make inroads into the Saudi healthcare sector.
Founded in 2017, Rology offers an on-demand teleradiology platform that uses AI and cloud computing to deliver reports within 12 hours or in 60 minutes for emergency cases. Arkan was founded in 2020 and offers a teleradiology platform that caters to medical centers, local hospitals, and polyclinics.
The startup raised a couple of rounds over the past three years. Last year it raised a pre-Series A round used for ramping up its presence in the Middle East and a number of African markets, notably Kenya.
Source: Wamda

Our Takeaway
The demand for healthcare in Saudi Arabia and the Middle East broadly is rising, driven by population growth and aging as well as rising incidence of noncommunicable diseases. The large size of the country and the dispersed nature of its population has made it more challenging to deliver care to all segments; an estimated 10 out of the 20 regions have no radiology consultants in private sector hospitals and where they do exist, they are severely understaffed with shortages occurring at a time when radiology volume generally is increasing. That's where the Egyptian startup comes in, looking to capitalize on these inadequacies as healthcare innovation expands in Africa.
---
Less than 10% of African tech startups are led by female CEO
Highlights
Fewer than 10% of African tech startups are led by a female CEO, while less than 15% even have a female co-founder, according to a study on gender diversity released by Disrupt Africa.
One key finding is that African tech certainly does have a gender problem when it comes to women within leadership positions at startups. Of the 2,395 startups tracked, only 350 – or 14.6% – have at least one female co-founder, while just 230 (9.6%) have a woman CEO.
More so, gender diversity clearly varies from country to country, but no one market has more than 23% of its startups counting a female co-founder or CEO amongst its founding team.
Source: Disrupt Africa

Our Takeaway
Generally, in markets with enough tracked startups to discern any trends, the report further finds that the smaller ecosystems outperform the larger ones from a diversity perspective, with greater ratios of female leaders in markets such as Zambia, Rwanda, Tunisia, and Senegal than in traditional hotspots such as South Africa, Nigeria, Egypt, and Kenya. While there are increasingly more opportunities to make the sector more welcoming and attractive to females, it is clear from the data that African tech remains a male-dominated landscape and that there is serious work to be done to get women anywhere near parity from a leadership perspective within the space.
---
GEAPP and CHD mobilize $50m for renewable energy
Highlights
The Global Energy Alliance for People and Planet (GEAPP) in collaboration with Nigerian investment firm, Chapel Hill Denham (CHD), has established a new local currency subordinated debt vehicle: the Energy Transition & Access Facility for Africa (ETAFA).
ETAFA is an innovative financing initiative, which will enable the deployment of $50 million to support distributed renewable energy (DRE) projects in Nigeria. GEAPP will contribute an initial $10 million, which will, in turn, mobilize an additional $40 million from the CHD Nigeria Infrastructure Debt Fund.
ETAFA's financing is structured as a Naira-denominated, low-cost long-term financing, which will directly contribute towards making DRE solutions more affordable, particularly for lower-income consumers.
Source: ABC

Our Takeaway
Today, the world's largest unelectrified population lives in Nigeria. Of the country's 200+ million people, more than 90 million still lack any access to electricity. Low per capita electricity consumption (13% of the modern energy minimum threshold), dependence on mostly subsistence agriculture (70% of the population), high unemployment (35%), and underemployment (22%), all combine to create substantial development challenges. Expanding access to clean and reliable energy is among the most powerful available levers to quickly change the economic prospects of all Nigerians and efforts like the $50m ETAFA are crucial to achieving this.
---
Nigeria's Haul247 raises $3m to scale its logistics platform
Highlights
Haul247, a Nigerian end-to-end logistics platform has raised a $3 million seed round. Gender-lens investing fund Alitheia Capital provided the equity capital, with Investment One contributing $1 million in debt financing.
The logistics startup allows small businesses and large companies to book trucks and warehouses across multiple African geolocations. Its platform has over 1,000 trucks and about 151,000 square meters of warehouse space across various locations.
With the new investment, Haul247 will be looking to capture more market share and increase the number of multinationals on its platform, easing its expansion into other African countries where they are present.
Source: TechCrunch

Our Takeaway
Logistics plays a vital role in driving development, and the World Economic Forum predicts a 28% increase in demand for intra-African freight by 2030. Across Africa and the Middle East, up to 85% of the volume of goods imported and exported is carried through established legacy partnerships between shippers and carriers, which still run with manual and inefficient tools. Haul247, like several tech-driven logistics-focused platforms that have emerged in recent years, has built a holistic approach to solving the critical challenges of the industry, and its solutions empower manufacturers, retailers, and logistics teams across the region.
---
Google launches cleantech accelerator program for startups in MEA
Highlights
Google has announced the launch of a cleantech accelerator program aimed at startups from across the Middle East and Africa.
The program, named Google for Startups Accelerator: Climate Change, aims to back startups focused on sustainable technology climate solutions, cleantech, and green energy.
Selected startups will benefit from mentorship and a variety of educational workshops, access Google Cloud technical expertise, and receive Google Cloud credit.
Source: Wamda

Our Takeaway
Investments in green power projects, mostly solar, in Africa are typically considered high-risk. That sentiment has largely contributed to African solar operators struggling to access the financing they need to scale, inhibiting their potential. Although the trend has changed over the last few years, with cleantech startups in Africa increasingly pulling massive amounts of VC money, initiatives like the Google-backed accelerator give investors interested in the space some confidence, and could potentially increase the capital pool available to African energy startups.
---
Africa could unlock more than $3tr in consumer spending
Highlights
Over the past decade, certain African countries, cities, and companies have been beacons of innovation, productivity, and growth. Their successes offer models for countries on the continent where growth has been less robust.
Growth can help move one billion Africans across the empowerment line, defined in a new McKinsey report as the means needed to achieve self-sufficiency in basic needs such as nutrition, energy, housing, healthcare, education, and other essentials.
This would swell the ranks of the 250 million Africans who are expected to join the consuming class by 2030, unlocking $3 trillion in consumer spending.
Source: McKinsey

Our Takeaway
Per McKinsey, Africa unlocking $3 trillion in consumer spending would create an opportunity for businesses to offer affordable prices at scale, target expansion in growth hot spots, and innovate in local value chains. As continent-wide growth stalled between 2010 and 2019, rising incomes accounted for only 24% of the increase in African consumption, while population growth drove the lion's share, a reminder of the potential embedded in Africa's future consumption, especially if rising income levels accompany population growth.
---
Nigerian customer engagement platform Termii raises $3.65m
Highlights
Nigerian startup Termii, which helps businesses with their customer retention with affordable tools to personalize their messages across channels such as email, SMS, voice, and WhatsApp, has raised $3.65 million.
Founded in 2017, the startup has built a library of messaging APIs that service providers can integrate into their mobile apps and web platforms to send out notifications at scale to their customers across Africa.
The funding will help Termii further its expansion efforts, particularly in Francophone Africa with a focus on Ivory Coast while also scaling its suite of solutions, primarily through its mobile app solution "TermiiGo".
Source: Disrupt Africa

Our Takeaway
Even as tens of millions of Africans have come online in the past decade, most merchants in Nigeria still run their businesses offline—from managing money to keeping track of inventory, business records, staff, suppliers, and customers. These manual processes can be time-consuming and error-prone. Termii provides services that enable small-sized business owners to incorporate digital tools in day-to-day operations. Although it's just one of the many platforms offering such services in sub-Saharan Africa; similar providers include Bumpa, Pastel, Bamba, OZÉ, and Kippa across diverse verticals.
---
LemFi expands its diaspora remittance services to Kenya
Highlights
LemFi, the cross-border payment solution that enables the diaspora community to send and receive money back home has formally launched its services in Kenya.
The company has entered the market through a partnership with Pesa Swap – a local online and mobile payment solutions company based in Nairobi and the United Kingdom.
LemFi hopes to get a share of the diaspora remittance market which currently stood at Sh44.1 billion ($320.3 million) in April according to data from the Central Bank of Kenya.
Source: ABC

Our Takeaway
For African startups, there's a major market opportunity in the massive diaspora remittances business. Remittances accounted for nearly 4% of Nigeria's GDP as of 2020 and Africa received $49 billion in inflows last year. Yet, sending money from places like the US and UK to the country remains invariably expensive, with fees at an average of nearly 9% (the highest rate in the world and 3x the SDG target of 3%. The cost of international remittances within Africa is even higher. Although most of the traditional players that charge high commission rates still dominate the space, fintechs are now wrestling market share with lower fees.
africa
Cleantech
daba
dabafinance
EAPP
Edtech
Egypt
Google Accelerator
Haul247
Helium Health
invest in africa
investing in africa
Kenya
Lemfi
Mastercard accelerator
McKinsey Report
Nigeria
Rology
South Africa
Startups
Termii
World bank
This material has been presented for informational and educational purposes only. The views expressed in the articles above are generalized and may not be appropriate for all investors. The information contained in this article should not be construed as, and may not be used in connection with, an offer to sell, or a solicitation of an offer to buy or hold, an interest in any security or investment product. There is no guarantee that past performance will recur or result in a positive outcome. Carefully consider your financial situation, including investment objective, time horizon, risk tolerance, and fees prior to making any investment decisions. No level of diversification or asset allocation can ensure profits or guarantee against losses. Articles do not reflect the views of DABA ADVISORS LLC and do not provide investment advice to Daba's clients. Daba is not engaged in rendering tax, legal or accounting advice. Please consult a qualified professional for this type of service.
Get weekly insights, and latest news on African Public Markets, Startups, and Economy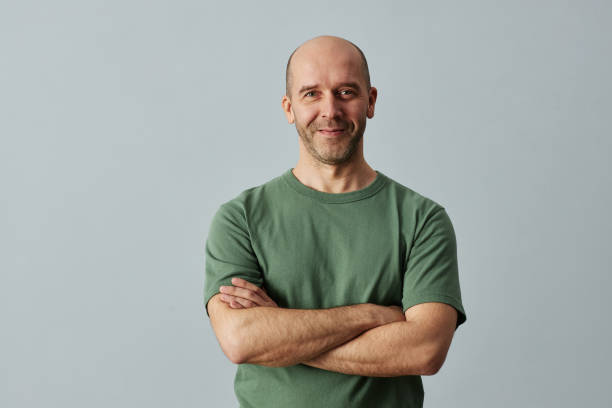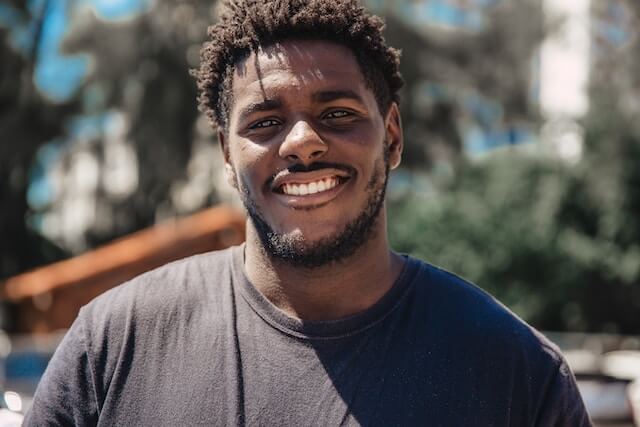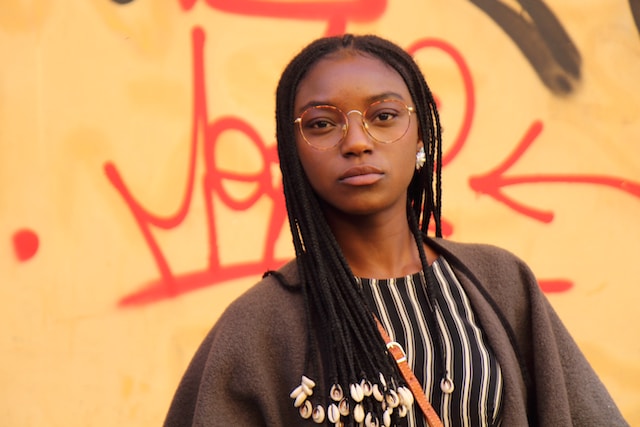 +15k investors have already subscribed
Take action.
Partner with us
Unlock exciting business opportunities and growth potential.
Join Daba
Become a part of our vibrant community and enjoy exclusive benefits.
Contact us
Reach out to us for inquiries, support, or collaboration.