MARKET UPDATE
African Tech Weekly Recap: March 13 to March 17, 2023
14 min Read March 17, 2023 at 11:44 AM UTC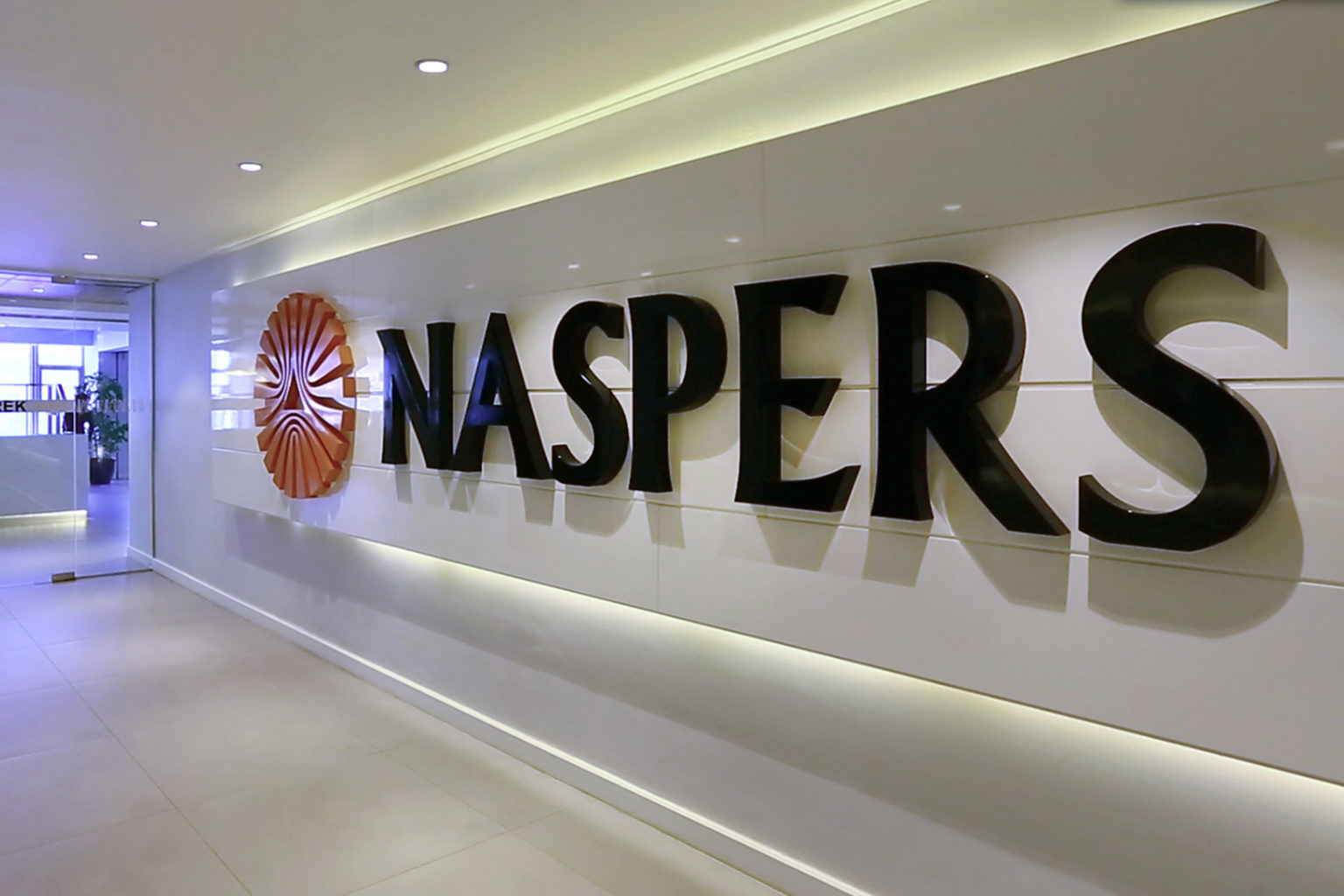 Welcome to our weekly recap where we share the most important news from the African Tech Ecosystem 🌍.
To get access to our Daily investors updates check us out at  https://dabafinance.com/investors-update
Naspers shuts down its Foundry, South Africa's largest VC fund
Highlights
Naspers, Africa's most valuable company by market capitalization, has shut down its $100 million venture capital fund Naspers Foundry as part of general efforts to scale down its operations.
Post the sunsetting of the fund, the Foundry will continue to maintain the investments it has made which include startups like Naked Insurance, SweepSouth, and most recently, Planet42's $100 million mega-round.
However, Naspers plans to continue supporting the development of SA's early-stage tech sector. Since its launch in 2019, Naspers Foundry has funded over nine startups to the tune of around $40 million.
Source: BusinessDay

Our Takeaway
Before the shutdown, Naspers Foundry was one of the most notable corporate venture capital (CVC) units in Africa with one of the biggest indigenous investment funds. Thus, the closure is definitely a setback for the South African tech startup ecosystem, especially for early-stage startups that struggle to access funding. However, the development is largely related to the firm's strategy and not necessarily indicative of broader trends in the African VC market. Several investors and venture capital firms remain actively investing in African startups.
---
American education-focused SaaS provider enters Africa
Highlights
PowerSchool, a leading provider of cloud-based software for K-12 education in North America, has announced its first channel partner in Africa, OneConnect.
OneConnect, which provides turnkey technology services and solutions in South Africa and throughout Africa, plans to help grow PowerSchool's customer base in the country and across the region.
The partnership is expected to help the company serve more than 500,000 students across the continent in the next year.
Source: Ventureburn

Our Takeaway
As the traditional schooling experience in most African countries remains largely unchanged for years, education technology startups—local and foreign—have emerged in recent years aiming to capture a market opportunity that lies in upgrading learning models that improve the teaching experience for both learners and teachers. This development bodes well for the continent, where the average literacy rate is estimated at 70%, and access to quality teaching and learning infrastructure lag behind other parts of the world.
---
Roam launches East Africa's largest electric motorcycle plant
Highlights
Swedish-Kenyan Electric Vehicle (EV) maker Roam has unveiled a new production facility that is more than 10,000 square meters in size.
This new facility will allow for expanded production and have an annual capacity of 50,000 motorcycles while staying a carbon-neutral assembly, which are the goals in the coming years.
The investment in a new facility is part of the company's effort to scale up commercial mass production of the Roam Air as well as improve efficiency.
Source: ABC

Our Takeaway
The launch of Roam's new plant in Kenya has the potential to bring significant, multi-fold benefits to the country, in terms of creating much-needed jobs, helping to reduce unemployment rates, and boosting the local economy. Additionally, electric motorcycles will contribute to a cleaner environment by promoting the use of electric vehicles in the country. Overall, the launch of a large electric motorcycle manufacturing plant in Kenya has the potential to bring numerous benefits to both the local community and the environment.
---
Flat6Labs launches new $95m fund to back African startups
Highlights
Egypt-based seed-stage accelerator is setting out on a foray into East and West Africa through a $95 million Africa Seed Fund investment vehicle that will mark its first venture outside the Middle East and North Africa (MENA).
Flat6Labs, also a seed accelerator, previously administered country-specific funds, including a $10m seed fund in Tunisia. It is only now that it is running a fund for startups in multiple countries.
The expansion is planned to be gradual, with two-thirds of its allocations still going to enterprises in North Africa.
Source: TechCrunch

Our Takeaway
Africa is a hotbed for venture capital investment. While the global venture capital market took a hit last year, the continent bucked the trend as the only region which saw year-on-year growth. With a population of over 1.2 billion people, a growing middle class, and a thriving tech ecosystem, Africa is ripe for investment opportunities, which explains why several investors and VC firms are still actively investing in startups focused on the region and remain bullish on Africa's potential for growth, as the next frontier for investment opportunities.
---
DRC-based energy startup Nuru raises $1.5m funding
Highlights
Nuru is on track to build its isolated solar-hybrid grids by mid-2024 after securing an initial $1.5 million from investors in a convertible note round ahead of the close of its Series B funding round.
Founded in 2020, the Democratic Republic of Congo (DRC)-based energy company deploys and operates renewable energy-powered metrogrids in strategic urban zones of the DRC. and is seeking to provide five million clients with world-class connectivity.
The funding is expected to help accelerate the implementation of three nationally strategic late-stage development projects in three cities, with an aggregate installed capacity of 13.7MWp.
Source: Disrupt Africa

Our Takeaway
The DRC is one of the largest countries in Africa, by both land area and population. It's also one of the least electrified—per the World Bank, only 19% of its 108 million people have access to electricity. The decreasing costs of solar systems, relative to either grid or diesel generators, provide a real chance at closing the energy access deficit while aiding the diversification and decentralization of DRC's energy mix. We're already seeing innovative solutions in this area driven by startups like Nuru, which aims to connect more than 120,000 people in the next phase of its project.
---
FairMoney acquires PayForce to expand its services
Highlights
Nigerian credit-led digital banking platform FairMoney has acquired PayForce (a sub-brand of YC-backed CrowdForce), a merchant payment service that serves small businesses.
Both startups declined to disclose the terms of the deal. However, according to sources, the transaction was a cash-and-stock deal in the range of $15 million to $20 million.
As part of the deal, CrowdForce CEO Oluwatomi Ayorinde joins FairMoney, where he will head the company's payments business unit: PayForce by FairMoney.
Source: TechCrunch

Our Takeaway
In Africa, there's an undeniably massive opportunity to provide access to financial services to the underbanked. In Nigeria alone, 64 million people don't have access to formal banking; that's the market Fairmoney (and others) are going after, by broadening its financial services proposition to merchants. More so, acquisitions have been on the rise in Africa lately. Intra-country acquisitions grew 31% in Q2 to 52% in Q3 2022, per TechCabal Insights, signaling an increasing consolidation trend boosted by falling prices and a venture capital crunch. Despite these pointers, basic exit opportunities could trigger a sale in this current market condition.
---
Nigeria launches $672m tech fund for young investors
Highlights
Nigeria launched a $672 million fund this week to support tech and creative sectors for young investors who struggle to raise capital in Africa's largest economy.
African Development Bank will put in $170 million, $116 million will come from Agence Francaise de Developpement, and another $70 million from Islamic Development Bank.
The government through the Bank of Industry Nigeria will release $45 million while the private sector pledged $271 million.
Source: Nairametrics

Our Takeaway
Nigeria has the largest number of startups in Africa – mostly in tech and fintech – which have pulled funding from overseas banks and venture capital firms. The new fund comes at a time when there are concerns locally about the failure of US startup-focused lender SVB Financial Group, which has supported startups in Nigeria. So far only Chipper Cash, a cross-border payments startup, has said it had $1 million in SVB. Some of the biggest startups, including Jumia and Flutterwave, claim they had no exposure to the bank.
---
Cameroonian edtech startup Prepdia expands to Gabon
Highlights
Cameroonian startup Prepdia, which helps learners improve their outcomes by connecting them with professional tutors for in-person and online lessons, has expanded to Gabon.
Founded in 2019, Prepdia helps users connect with a vetted, reliable tutor in their local area. So far it claims to have assisted more than 1,200 learners with over 400 tutors across the country and sold more than 75,000 hours of lessons.
The startup plans to expand to the rest of Francophone Africa. Bootstrapped thus far, the startup is considering raising funds to fund its expansion goals in the region.
Source: Disrupt Africa

Our Takeaway
As the traditional school experience hasn't changed in many years, edtechs like Prepedia are pioneering a paradigm shift in higher education that puts learners first. This is even more crucial in the post-Covid era, where nearly all face-to-face interactions in different fields, from education and grocery shopping to events and work, are moving online, even in Africa. This development bodes well for the continent, where the average literacy rate is estimated at 70%, and access to higher education lags behind other parts of the world.
---
Africa Data Centers partners Distributed Power for solar energy
Highlights
Pan-African data center operator Africa Data Centers (ADC) has signed a 20-year Power Purchase Agreement with Distributed Power Africa (DPA) to supply its facilities in South Africa with renewable solar energy.
Under the terms of the agreement, DPA SA will supply 12MW of renewable solar energy for Africa Data Center facilities in South Africa.
The energy will be delivered to the ADC's facilities partly from the solar farm DPA is developing near Bloemfontein, South Africa to deliver the first 12MW required for the data centers.
Source: TechCabal

Our Takeaway
As the demand for data continues to soar, the data center industry is expanding rapidly. Research reveals that the global data center market was valued at $187.35 billion in 2020 and is projected to reach $517.17 billion by 2030, registering a CAGR of 10.5% from 2021 to 2030. In addition, most estimates claim data centers are responsible for as much as 2% of the world's energy consumption, which is approximately the same as the aviation industry. Thus, Africa Data Centres has a target to power all its data centers with clean, zero-carbon sources of energy.
---
Volkswagen opens a new vehicle assembly facility in Accra
Highlights
German carmaker Volkswagen has launched a new vehicle assembly facility in Accra, a hugely positive development for the automotive industry in Ghana, which also boosts foreign direct investment inflows.
With this move, Volkswagen also takes over the new vehicle assembly responsibility from its licensed importer in Ghana, Universal Motors Limited (UML).
The new 5,000-meter square vehicle assembly facility has an installed capacity to assemble 5,000 units annually. The facility is expected to create about 100 jobs initially, including local third-party service suppliers.
Source: ABC

Our Takeaway
Widely regarded as the last frontier for the global development of the automotive industry, Africa has become a very important market for global automakers, who are increasingly setting up manufacturing hubs on the continent. Ghana is the fourth Volkswagen assembly location in Sub-Saharan Africa. The other locations are in South Africa, where Volkswagen has been manufacturing vehicles for over 72 years, as well as Kenya and Rwanda. Volkswagen has a presence in 17 African countries where it sells passenger and commercial vehicles through licensed importers.
---
Nairobi attracts Zoho, yet another foreign tech corporation
Highlights
Zoho Corporation, an Indian technology company that builds enterprise management solutions, has announced the opening of its new headquarters in Nairobi.
The office is expected to be ready for operations by April and will also be used to train Zoho's customers and partners.
The company reports that it has recorded a 48% increase in revenue and a rapid rise in the number of employees. In addition, Zoho's partner network in Kenya grew by 33% in 2022.
Source: ABC

Our Takeaway
With the new Africa hub, Zoho joins giant corporates such as Bolt, Google, Microsoft, and JP Morgan in establishing offices in Nairobi, one of Africa's major tech and finance hubs. Last April, Google announced that it is investing in a product development hub in Kenya as part of its $1-billion investment in Africa over the next five years while earlier, Kenyan President Uhuru Kenyatta unveiled the completed $27 million Microsoft Africa Development Centre in Nairobi — a facility that is meant to bolster the Kenyan government's quest to secure high-tech jobs in the digital space for the youth.
---
MTN sees strong growth in data, mobile money business
Highlights
Pan-African mobile network operator MTN Group's annual financial results for the year ended December 31, 2022, show strong growth in the number of subscribers and its mobile money unit.
Total subscribers rose 6% to 289 million, with data subscribers growing by more than 12% to 137 million and mobile money users up by 21% to 69 million.
Mobile money transaction volume was up 34% year-on-year to 13.4 billion while the value of the transactions was up 16% to $221 billion. The number of agents increased by 30% to 1.3 million and merchants by 86% to 1.5 million.
Source: TechCabal

Our Takeaway
The telecoms sector remains one of the largest, most significant, and most lucrative in Africa. More people are using mobile devices and smartphones, increasingly getting access to the internet, and rapidly adopting digital services. These trends make data and mobile money business an attractive diversification opportunity, away from voice services—for instance, M-Pesa (a mobile money service) contributes 18% of revenues for Kenya's largest telco, Safaricom, while data accounts for 7%.
---
Egyptian edtech almentor raises $10m funding to expand
Highlights
Egypt-based edtech, almentor, has raised $10 million in a pre-Series C round led by e& capital, alongside existing investors Partech, Sawari Ventures, Egypt Ventures, Sango Capital, and Endure Capital.
Founded in 2016, almentor is an Arabic video-based online learning platform accessible through B2C and B2B channels.
The proceeds will be used to accelerate the startup's growth, increase its investment in the B2C segment and expand to Saudi Arabia.
Source: Disrupt Africa

Our Takeaway
Venture capital investors are increasingly backing education-focused technology startups in Africa, as they move to capitalize on an obvious market and economic opportunity while driving tangible educational impact in the fast-growing region. Almentor claims to have worked with more than 950 mentors since its inception in 2016 to create over 1,000 online courses for individuals, corporations, and government entities. It recently launched its monthly and annual subscription plans, where learners get unlimited access to a library of over 700 courses on diverse topics.
---
Safaricom partners with Huawei to roll out 5G centers in Nairobi
Highlights
Safaricom has partnered with Huawei to unveil three 5G experiential centers across Nairobi, showcasing the superfast speeds and cutting-edge devices that come with 5G connectivity.
At the 5G experience centers, customers will experience virtual reality gaming zones, showcases of smart capabilities for homes and enterprises, and speed-testing booths.
Safaricom launched its 5G network in October last year, a first in the region. Since then, the service provider has commissioned over 200 5G sites across 11 counties.
Source: ABC

Our Takeaway
There's an exclusive group of African countries where commercial 5G services have been launched; including Botswana, South Africa, Nigeria, Kenya, and Zambia while testing/pilot is ongoing in more than 10 others. The potential benefits of this next-generation network for the continent, such as the optimization of service delivery and end-user experience, are well-published. But adoption faces hurdles due to the high cost of 5G-enabled handsets as well as mobile data in the country. That hasn't stopped Africa's leading telcos from investing in the technology, however, with Safaricom's planned experience centers the latest sample.
---
Seacom launches on Equiano to boost Africa's internet connectivity
Highlights
Seacom, a leading telecommunications services provider in Africa, launched its services on the Equiano subsea cable after the cable landed in Cape Town in August 2022.
With latency speeds of +/-110ms between South Africa and Europe, the cable offers private line services that make it the fastest direct route between the continents.
This launch marks a significant milestone in Africa's digital transformation, meeting the continent's growing data requirements, enabling cross-border digital trade, and offering citizens and enterprises new opportunities.
Source: Ventureburn

Our Takeaway
Initially announced in 2019 by Google, the Equiano subsea cable is one of the highest-capacity cables serving Africa. The cable stretches 15,000 kilometers from Portugal to South Africa with landing stations in at least four African countries. In addition to improving connectivity in the countries in which it lands, and offering faster internet speeds, the Equiano cable is expected to have a major economic impact. According to a Regional Economic Impact Assessment by Africa Practice, commissioned by Google and published in 2021, the Equiano cable will increase South Africa's GDP by $5.8 billion and create 180,000 indirect jobs by 2025.
africa
Africa tech
Almentor
daba
dabafinance
Edtech
Egypt
Equiano
FairMoney
Flat6Labs
huawei
invest in africa
investing in africa
Kenya
MTN
Naspers
Nigeria
Nuru
PayForce
Prepdia
ROAM
Safaricom
Seacom
South Africa
Startups
Volkswagen Ghana
Zoho
This material has been presented for informational and educational purposes only. The views expressed in the articles above are generalized and may not be appropriate for all investors. The information contained in this article should not be construed as, and may not be used in connection with, an offer to sell, or a solicitation of an offer to buy or hold, an interest in any security or investment product. There is no guarantee that past performance will recur or result in a positive outcome. Carefully consider your financial situation, including investment objective, time horizon, risk tolerance, and fees prior to making any investment decisions. No level of diversification or asset allocation can ensure profits or guarantee against losses. Articles do not reflect the views of DABA ADVISORS LLC and do not provide investment advice to Daba's clients. Daba is not engaged in rendering tax, legal or accounting advice. Please consult a qualified professional for this type of service.
Get weekly insights, and latest news on African Public Markets, Startups, and Economy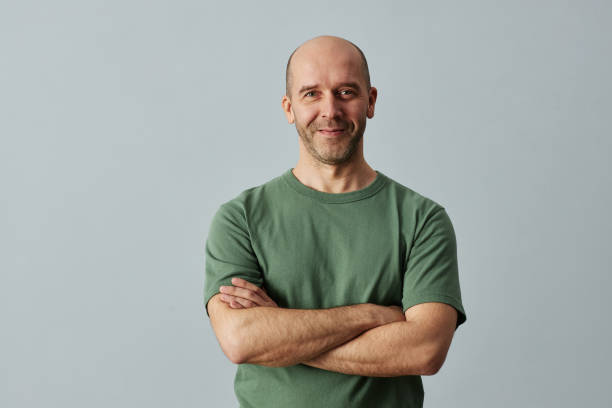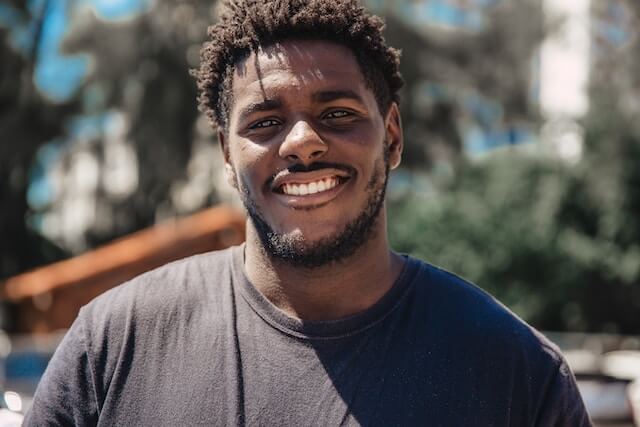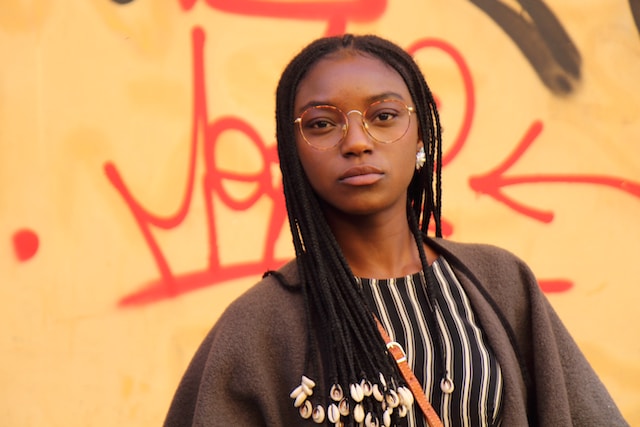 +15k investors have already subscribed
Take action.
Partner with us
Unlock exciting business opportunities and growth potential.
Join Daba
Become a part of our vibrant community and enjoy exclusive benefits.
Contact us
Reach out to us for inquiries, support, or collaboration.