MARKET UPDATE
African Tech Weekly Recap: March 6 to March 10, 2023
14 min Read March 10, 2023 at 12:16 PM UTC
Welcome to our weekly recap where we share the most important news from the African Tech Ecosystem 🌍.
To get access to our Daily investors updates check us out at  https://dabafinance.com/investors-update
NGX, PAPSS partner to boost cross-border securities trading in Africa
Highlights
The Nigerian Exchange (NGX) and Pan African Payments Settlement System (PAPSS) have signed a deal to integrate their payment systems in a bid to boost cross-border securities transactions across African capital markets.
The integration of PAPSS into the cross-border capital market framework is expected to fix issues with currency convertibility, reduce costs, shorten processing and settlement times, and foster access to capital.
With the latest development, investors should enjoy a more efficient and cost-effective way of investing in securities in other African markets.
Source: Nairametrics

Our Takeaway
Integrating payment systems across Africa's stock exchanges offers significant benefits to the continent's capital markets. Firstly, it can simplify the trading process by enabling investors to settle transactions seamlessly across multiple exchanges, increasing liquidity and trading volumes. This can also attract more foreign investment by reducing barriers to entry and providing greater transparency and confidence in the market. Furthermore, it can enhance regulatory oversight and monitoring of transactions, improving market integrity and reducing the risk of fraud. Ultimately, an integrated payment system can drive the growth of Africa's capital markets.
---
Visa provides funding to back African women entrepreneurs
Highlights
Visa Foundation has provided a $1 million grant in partnership with two African organizations working on closing the funding gap for female entrepreneurs in Africa.
The funding comes as part of Visa's five-year, $200 million Equitable Access Initiative launched in April 2020, a strategic commitment to support gender-diverse and inclusive SMBs globally.
Visa will disburse the grants to AfriLabs and Graça Machel Trust, a women-founded and-led pan-African nonprofit.
Source: ABC

Our Takeaway
While Africa boasts of the highest growth rate of female-run businesses in the world, women only receive 1% of funding from VCs. Women business owners continue to face challenges that are unique to them—ranging from patriarchy, cultural norms, and unconscious bias that impacts women's ability to access markets, finance, technology, and networks. The global pandemic further exacerbated these challenges as women-led SMBs were hardest hit. These underline the importance of setting up special financing vehicles specifically aimed at correcting the enduring gender gap in accessing finance for business growth.
---
Artificial Intelligence could expand Africa's economy by $1.5trn
Highlights
Capturing only 10% of the fast-growing global Artificial Intelligence market could expand Africa's economy by as much as $1.5 trillion by 2030—about 50% of its current gross domestic product (GDP).
The African AI/Deep Tech sector is a cross-cutting industry segment that has experienced exponential growth in the last 5-10 years.
South Africa, Nigeria, Egypt & Kenya are the dominant countries; they account for as much as 68% of the 2,400 Africa-based organizations that listed "artificial intelligence" as a specialty in a 2022 report.
Source: Daba AI in Africa report

Our Takeaway
Across Africa, a number of startups offer innovative AI-driven solutions and are increasingly attracting VC dollars to serve several industries, including financial services, logistics, healthcare, and consumer goods (FMCGs). Earlier this year, Germany's BioNTech SE announced its acquisition of InstaDeep, a Tunis-born AI startup, for up to $680 million. Egypt-based Instabug and Synapse Analytics raised $46 million and $2 million respectively last year and with the InstaDeep acquisition, we anticipate even more investments in the fast-growing AI space going forward.
---
Egypt becomes the first North African shareholder in AFC
Highlights
Egypt has joined Africa Finance Corporation (AFC), the continent's infrastructure solutions provider, as the first North African sovereign shareholder, further diversifying the corporation's expanding equity investor base.
As the largest North African economy, Egypt's investment leads the way for other countries and investors from the region to join AFC's shareholders and use its platform to boost regional trade and co-investment opportunities.
With a membership of 39 countries now and total investments of $11.5 billion over 16 years, the Corporation continues to support economic growth and development in Africa.
Source: ABC

Our Takeaway
AFC focuses on developing and financing sustainable investments in core sectors with a strategy of adding value to exports and creating jobs through the development of industrial ecosystems. In Egypt, the firm has already identified an immediate project pipeline worth over $1 billion in critical infrastructure, in addition to $265 million of existing investments. By becoming a shareholder, Egypt not only gets to contribute to the development of critical infrastructure and projects across Africa but also stands to benefit from the economic growth and regional integration that the AFC promotes through its investments and partnerships.
---
EchoVC launches $8m pilot blockchain-focused seed fund
Highlights
Lagos-based EchoVC, a tech-focused early-stage VC firm investing in underrepresented founders and underserved markets, has launched EchoVC Chain, an $8 million "pilot" blockchain-focused seed fund.
The fund focuses on investing in founders and startups that span EchoVC's specific areas of interest, particularly blockchain.
EchoVC aims to be "the Sequoia Capital for underestimated founders and markets" and has invested in almost 40 companies across various markets worldwide, with its first in the blockchain segment in 2021.
Source: Disrupt Africa

Our Takeaway
In Africa, blockchain is being used in many innovative ways and in essential industries from tech, agriculture, mining, and remittances to inclusion, identity, and property, to name a few. However, a report by CV VC finds that African blockchain investment is still a fraction of global capital poured into the technology. Africa is the fastest-adopting crypto continent globally, yet it has only a 0.5% share of total global blockchain venture funding, which stands at $25.2 billion. This indicates a massive gap in funding and the need for funds targeting blockchain ventures on the continent.
---
Binance doubles down on Africa with more local currencies
Highlights
Binance has added support for five more African currencies: the Liberian Dollar, Sierra Leonean Leone, Gambian Dalasi, Mauritanian Ouguiya, and Cape Verdean Escudo.
This expansion of product offerings aims to bolster its presence on the continent and enable users in these regions to make direct cryptocurrency transactions with other users in their preferred payment method.
Users can now trade and post advertisements in these fiat currencies or directly trade BTC, USDT, ETH, BNB, and BUSD with other users using these fiat currencies.
Source: Ventureburn

Our Takeaway
The move by Binance is the latest in its string of efforts to drive crypto and blockchain technology adoption in Africa. Recently, the company launched an education hub in Cameroon to provide resources and training for young people across francophone Africa while also holding meetups around the region. Despite the hostile reception African governments have given cryptocurrencies, ordinary citizens on the continent continue to interact with crypto in very different ways. In fact, Africa accounts for some of the most important use cases and opportunities for digital currencies, and Binance hopes to build on this.
---
New $10m fund to support climate-smart agric in Kenya
Highlights
Absa Bank Kenya PLC and the eco.business Fund have announced a $10 million partnership for the bank to on-lend to domestic and export businesses participating in the country's agricultural value chains.
The funding line is expected to improve resource efficiency, increase food security, and mitigate the effects of climate change in the agricultural sector.
As part of the collaboration, the two organizations will work to improve the availability and quality of funding dedicated to agricultural value chains, as well as to promote sustainable practices across the sector.
Source: ABC

Our Takeaway
Kenya's agriculture sector is a major contributor to the economy, accounting for roughly 50% of GDP, 60% of export revenues, and 40% of the workforce. But the sector faces macroeconomic and climate-related challenges, resulting in stagnant yields and food insecurity. The lack of market access opportunities, post-harvest losses, unstructured value chains, and more highlight the importance of funds like this, needed to alleviate the high financial and technical threshold required to implement climate-smart agriculture practices.
---
Multichoice, Comcast, Sky in push for Africa's streaming market
Highlights
MultiChoice Group and Comcast's NBCUniversal and Sky have partnered to bring global content to streaming customers across MultiChoice's 50-market footprint in sub-Saharan Africa.
The new Showmax group will be 70% owned by MultiChoice and 30% by NBCUniversal. It is expected to build on Showmax's success to date and aim to create the leading streaming service in Africa.
The service will combine MultiChoice's investment in local content with international content licensed from NBCUniversal and Sky, third-party content from HBO, Warner Brothers International, Sony, and others, as well as live English Premier League football.
Source: ABC

Our Takeaway
The partnership comes at a time when Africa is approaching an inflection point in terms of broadband connectivity and affordability, which means more people are likely to be open to streaming entertainment content. Africa is increasingly becoming an important growth area for streaming services, which explains why tech giants like Amazon and Netflix as well as regional players like Multichoice are launching an offensive push to capture the region's on-demand streaming subscribers, projected to reach 15 million by 2026.
---
Fund of funds launches in Ghana to unlock $75m of funding
Highlights
Impact Investing Ghana (IIGh) has begun the operational setup of its Ci-Gaba fund of funds, which seeks to unlock $75 million in local and international funding for local capital providers, who are investing in SDG-focused SMEs.
Impact Investing Ghana is a private-sector-led initiative that builds a thriving ecosystem for impact investing in Ghana.
A grant from the UK Foreign Commonwealth and Development Office RISA Fund will allow the fund of funds to set up its operations, secure anchor funders, and launch. The private sector-led fund of funds, the first domiciled in Ghana, will invest locally and across West Africa.
Source: Disrupt Africa

Our Takeaway
Along with other kinds of investments such as FDI, FPI, and venture capital, impact investing—providing financing for companies with the intention to generate social and environmental impact alongside a financial return—is a growing phenomenon in Africa. The Global Impact Investing Network (GIIN) now estimates the size of the worldwide impact investing market to be $1.2 trillion. With African countries requiring billions annually to deliver on the SDGs & the AU's Agenda 2063, impact investment can complement domestic resources to plug the huge investment needs.
---
Nigeria is first African country to have open banking regulation
Highlights
Nigeria has become the first country in Africa to adopt open banking regulations, which will encourage innovation in the country's banking industry.
The regulations and guidelines for open banking were approved by the Central Bank of Nigeria (CBN) in a circular dated March 7, 2023.
The operational guidelines provide rules for how banks and third-party financial institutions interact with customer data, and also provide responsibilities and expectations for the various participants.
Source: TechCabal

Our Takeaway
Across Africa, open banking has seen considerable traction in recent years with several startups having sprung up allowing developers to build for the continent with ease and quickly. We've also seen commercial banks and other financial institutions partner up with API startups to provide digital financial services. We believe the future of financial services in the region rests on interoperability across several players and services and with Nigeria's pioneering guidelines, the ecosystem is a step closer to realizing that.
---
Bitcoin hits 3-week low as popular Crypto bank liquidates
Highlights
The price of bitcoin is once again on the slide after the prominent crypto banking institution, Silvergate, announced plans to liquidate.
Bitcoin suffered a minor flash crash following the announcement, having already begun to dip in price when concerns about the bank first began to surface last week.
Since the start of the month, the world's biggest cryptocurrency is down 8%, having fallen below $21,700 on Thursday morning.
Source: Nairametrics

Our Takeaway
Since 2013, Silvergate has offered banking services to cryptocurrency businesses. It thus comes as no surprise that news of its demise, coming less than a year after the collapse of leading exchange FTX, has spooked investors, raising concerns about the health of the crypto sector. But analysts claim the bank's downfall was related to issues with the broader financial sector, rather than being specific to cryptocurrency, hoping for a rebound.
---
Google selects 15 women-led startups in new Africa accelerator
Highlights
Google has announced its inaugural class of women-founded startups in its novel program, Google for Startups Accelerator Africa: Women Founders Cohort.
The program is aimed at helping entrepreneurs in eight African countries that are creating innovative solutions to improve livelihoods in their communities.
Selected women founders will receive business and technical training alongside mentoring and investment networking opportunities.
Source: Ventureburn

Our Takeaway
Africa's tech and business ecosystem has a gender problem, that much is known. Female entrepreneurs may be taking their place in the male-dominated tech world but gender bias still makes it harder for them to access finance and grow their businesses. Per Briter Bridges, only 3% of the total funding raised by startups in Africa since 2013 has gone to all-women co-founded teams. Collective stakeholder efforts are crucial to increasing female representation in and contribution to the startup space, which remains minute against a faster-growing percentage of men-run ventures.
---
African Development Bank issues $2bn global benchmark bond
Highlights
The African Development Bank (AfDB) has issued a $2 billion 5-year Global Benchmark bond due on March 14, 2028, marking its first bond issue of the year.
The bond garnered good investor demand, drawing an order of $2.1 billion by the time books officially opened from 95 investors, including Central Banks and Official Institutions.
The raise is part of the bank's funding strategy of issuing large liquid benchmark transactions and eventually exceeded $3.5 billion.
Source: Nairametrics

Our Takeaway
Africa is a diverse investment destination with significant potential opportunities across many sectors and in private and public markets, as well as real assets. Thus the success of AfDB's bond issuance comes as no surprise and is even more impressive given that the world is currently grappling with several unprecedented economic challenges. No doubt, the issuance reflects unwavering investor interest in Africa's economic potential despite the region's current challenges.
---
Andela acquires technical skills assessment platform Qualified
Highlights
Andela has acquired a 100% stake in Qualified, an assessment platform that certifies top engineering talents, for an undisclosed sum. The deal will add about 3.6 million engineering talents to Andela's global community.
These talents were previously users of Codewars, an online community run by Qualified that enables technical talents to compete among themselves and develop practical coding skills through gamified challenges.
This is Andela's first publicly announced acquisition, and it comes on the back of the company's renewed focus on senior developers.
Source: TechCabal

Our Takeaway
Tech companies and giants are increasingly looking to Africa in search of software engineers to meet the growing demand for tech-savvy employees globally. Already, 38% of African developers work for at least one company based outside of the continent and the demand for software engineers is expected to grow by 22% between 2020 and 2030. Backed by over $381 million in VC funding, Andela has grown to support vibrant technical talent communities in over 170 countries. Notably, the company has a focus on emerging markets like Nigeria, where it first began operations in 2014.
---
Bitcoin plunges to January levels, 2023 gains wiped out
Highlights
Bitcoin fell below $20,000 on Friday hitting a near-two-month low after a stock market sell-off in the U.S.
Another factor weighing on crypto prices is the collapse of Silvergate Capital, a major lender to the crypto industry. Silvergate said Wednesday it is winding down operations and liquidating its bank.
Investors are also on edge after tech-focused Silicon Valley Bank said it sold off $21 billion worth of its holdings at a $1.8 billion loss.
Source: CNBC

Our Takeaway
Bitcoin has seen more than $70 billion wiped off its value over the course of the 24 hours, dragging along with it altcoins like Ripple's XRP, which fell 7.4%, and Binance's BNB, which dipped 6.4% as of report time. Stablecoins have been the only exception and are now being positioned by investors as the main entry and exit points for cryptocurrency trading amid the market crash.
ABSA Bank
africa
African VCs
Agritech
Bitcoin
Comcast
Cryptocurrency
daba
dabafinance
Egypt
Fund of Funds
Ghana
Google Accelerator
invest in africa
investing in africa
Kenya
Multichoice
Nigeria
Open banking
South Africa
Startups
This material has been presented for informational and educational purposes only. The views expressed in the articles above are generalized and may not be appropriate for all investors. The information contained in this article should not be construed as, and may not be used in connection with, an offer to sell, or a solicitation of an offer to buy or hold, an interest in any security or investment product. There is no guarantee that past performance will recur or result in a positive outcome. Carefully consider your financial situation, including investment objective, time horizon, risk tolerance, and fees prior to making any investment decisions. No level of diversification or asset allocation can ensure profits or guarantee against losses. Articles do not reflect the views of DABA ADVISORS LLC and do not provide investment advice to Daba's clients. Daba is not engaged in rendering tax, legal or accounting advice. Please consult a qualified professional for this type of service.
Get weekly insights, and latest news on African Public Markets, Startups, and Economy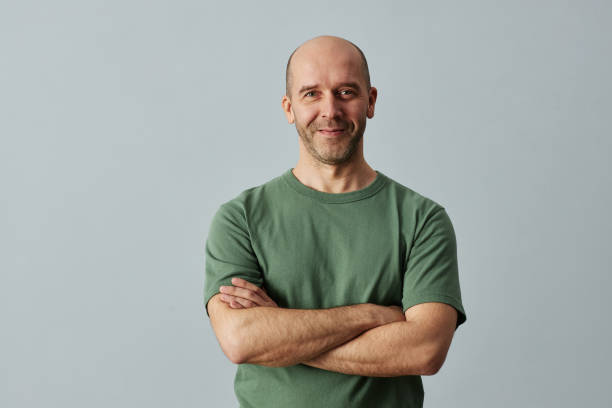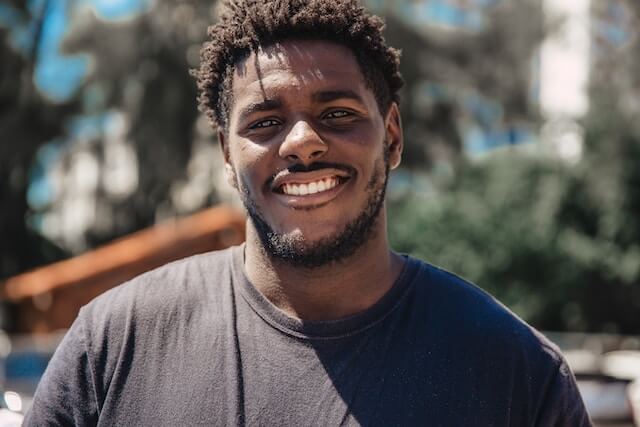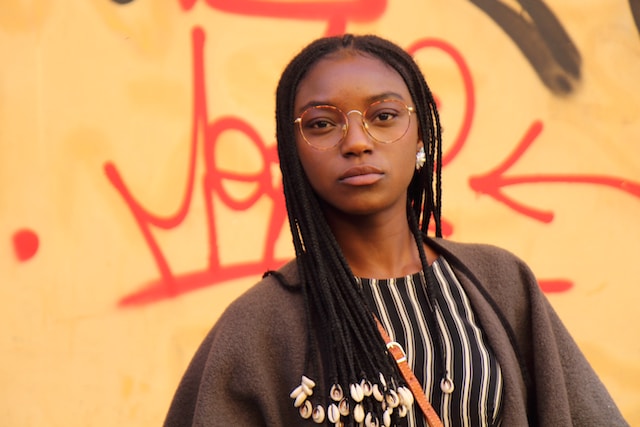 +15k investors have already subscribed
Take action.
Partner with us
Unlock exciting business opportunities and growth potential.
Join Daba
Become a part of our vibrant community and enjoy exclusive benefits.
Contact us
Reach out to us for inquiries, support, or collaboration.