MARKET UPDATE
African Tech Weekly Recap: October 3 to October 7, 2022
17 min Read October 8, 2022 at 1:52 PM UTC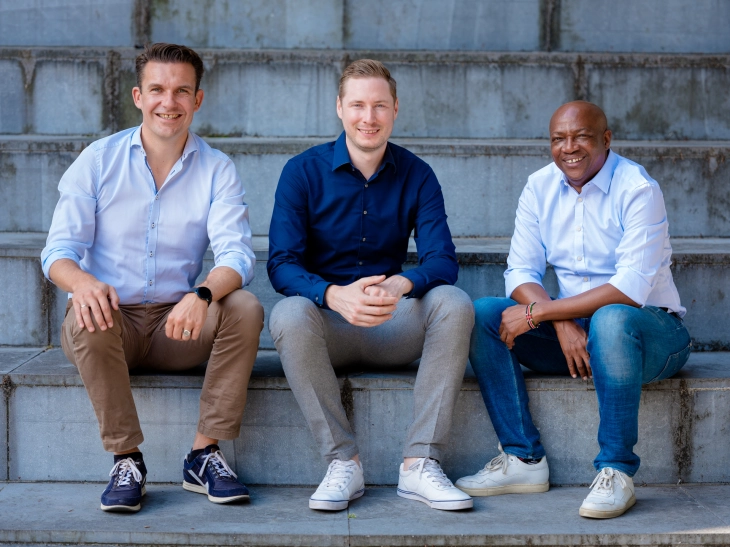 Welcome to our weekly recap where we share the most important news of the African Tech Ecosystem 🌍
To get access to our Daily investor updates check us out   https://dabafinance.com/investors-update

South African startup Talk360's seed funding hits $7m
Highlights
Months after the initial close of its seed round, Talk360, a South African Voice over Internet Protocol (VoIP) startup, has raised an additional $3 million, bringing the total investment raised in the round to $7 million.
Talk360's latest investors include Allan Gray E2 Ventures (AGEV), Kalon Venture Partners, E4E Africa, Endeavor, existing lead investor HAVAÍC, and a number of angel investors including Tjaart van der Walt and Coenraad Jonker.
The company plans to use the new funding to launch a pan-African payment platform—which will integrate "all payment options" in the continent—next year and grow its VoIP market share.
Source: TechCrunch

Our Takeaway
Talk360's smartphone-based platform offers an easy-to-use digital service but its reach is somewhat limited by the fact that over half of Africans still lack access to the internet. Regardless, the startup has recorded impressive numbers, connecting up to 2 million people last year, and has paying users in 170 countries so far. That number should grow, driven by increased marketing efforts and expansion plans. The company's network of over 750,000 physical points of sale in partnerships with agents like Kenya's PesaPoint and South Africa's Flash also provides physical touchpoints, which is crucial to penetrating markets like Africa.
---
Morocco's Chari raises $1m investment from Endeavor Catalyst
Highlights
Morocco-based B2B e-commerce Chari has raised $1 million from Endeavor Catalyst as part of its Series A funding round.
Founded in 2020 by Sophia Alj and Ismael Belkhayat, Chari aims to digitize the retail value chain in Francophone Africa. It offers a marketplace and embedded finance platform that connects informal stores and retailers to FMCG suppliers.
This investment will allow Chari to strengthen its continental expansion and begin its shift to fintech by financing the acquisition of Axa Credit, subject to central bank approval.
Source: Wamda

Our Takeaway
African markets, though diverse, have some common themes, one of which is the largely fragmented fast-moving consumer goods (FMCG) sector. Often, both local and multinational manufacturers do not have visibility and control over their own distribution channels while distributors have to deal with discrepancies in prices and inefficient logistics. For small informal retailers, much of their time is spent on fulfilling orders and struggling without sufficient capital. Chari is one of many startups in the B2B e-commerce space in Africa that have built digital products to address these bottlenecks.
---
Egyptian IoT devices maker CardoO raises $660k in seed round
Highlights
Egypt-based IoT devices manufacturer CardoO has raised a $660,000 seed funding round, led by The Alexandria Angels, with the participation of Sofico Investments, angel investors from Saudi Arabia, and the European Bank for Reconstruction and Development (EBRD).
Founded in 2018 by Ahmed Adel, CardoO provides its users with smart devices at affordable prices enhanced by IoT technology.
The new investment will allow CardoO to improve its products, as well as enable local manufacturers to produce consumer electronics provided with IoT under the brand name CardoO.
Source: Wamda

Our Takeaway
The emerging technologies market is a promising market, especially since consumers in the Middle East and Africa spend about $25 billion annually on this market, while the middle class spends about $10 billion. CardoO plans to acquire $200 million of market share in the next 5 years and per company data, it recently launched nine new smart devices, with sales of more than 100,000 different devices. The company was also able to conclude several deals with major retailers in the country, and provide products in more than 1,000 branches across Egypt.
daba finance participates in Spleet's $2.6m seed funding
Highlights
daba finance, a startup that enables seamless investing in Africa's best private and public companies, has participated in a $2.6 million seed funding round by Nigeria-based Spleet, which provides residential rent management and financing products.
Spleet was founded in 2018, and its mission is to build a marketplace to connect landlords with vetted tenants looking for flexible rent payment options.
Since its inception, Spleet claims to have processed millions in rent, housed over 1,000 tenants, and onboarded over 35 individual and corporate landlords. Following this investment, it plans to scale its product offerings.
Source: Spleet blog

Our Takeaway
Spleet is one of the foremost startups giving Africa's real estate and property market a facelift, with a focus on affordability, which remains a big pain point for housing residents in urban areas. Its fundraising is thus positive for the proptech space but more noteworthy is daba finance's participation in the round. daba is one of the very few players disrupting the African funding landscape with a platform that provides everyday investors with investment analysis and wealth-building resources to aid their investment decisions in the African private and public capital markets. At the other end of the spectrum, it helps qualified companies bypass the traditional barriers to accessing capital.
---
Algebra Ventures completes first close of second fund at $100m
Highlights
Egypt-based VC fund Algebra Ventures has finalized a $100 million first close of its second fund, exceeding the targeted $90 million. It expects to make the final close by the end of Q1 2023.
Algebra plans to invest $15 million in startups by the end of 2022 while exploring investment opportunities in East and West Africa, however, the main focus remains on Egypt.
Founded in 2016 by Karim Hussein, Tarek Assaad, and Ziad Mokhtar, Algebra's second fund is backed by existing LPs from the first fund including IFC, EBRD, and EAEF. New investors include FMO, BII, MSMEDA, DGGF, and regional family offices.
Source: TechCrunch

Our Takeaway
Algebra Ventures is one of the few firms that have recently reached the first or final close of significant funds targeting the Middle East, including ADQ-backed Further Ventures and Endure Capital. It is also arguably the largest indigenous fund in Africa and lists alongside Partech Africa, TLcom Capital, Norrsken22, and Novastar Ventures as well-established funds investing in African growth-stage companies. These funds were pivotal to the increase in venture capital that flowed into Africa's tech ecosystem, totaling more than $5 billion and minting "soonicorns" and unicorns in the process.
---
SA's Grindstone, Naspers Labs launch all-female accelerator program
Highlights
South Africa's Grindstone Accelerator has partnered Naspers Labs to launch GrindstoneX, a new all-female accelerator program designed to make women-led startups more investible, scalable, and exit-ready.
Founded in 2014 and co-owned by Knife Capital and Thinkroom, Grindstone focuses on assisting high-growth, innovation-driven companies to enable scale in their businesses. Naspers Labs, meanwhile, is the youth development program of Naspers.
GrindstoneX will each year source 10 female-founded South African businesses and put them through Grindstone's 12-month growth engineering program, which assesses a business on its unique merits and then enables them to undergo business transformation and growth via targeted interventions.
Source: Disrupt Africa

Our Takeaway
Investments in Africa's tech ecosystem hit $5 billion in 2021, however, female founders could only get a fraction of the total pie. According to Briter Bridges and the World Bank's Africa Gender Innovation Lab (GIL), only 3% of African tech startup funding since 2013 has gone to companies with all-female founding teams. If greater gender equity is to be achieved in a male-dominated landscape, female entrepreneurs solving key challenges need more support.

Google picks SA for its first cloud region in Africa
Highlights
Google has launched its first African cloud region in South Africa, playing catch-up to other top providers like Amazon Web Services (AWS) and Microsoft Azure, which entered the continent a few years ago.
The company is also building Dedicated Cloud Interconnect sites, which link users' on-premises networks with Google's grid, in Kenya, Nigeria, and South Africa, to provide full-scale cloud capabilities in Africa.
It plans to tap its private subsea cable, Equiano, which connects Africa and Europe to power the sites. Equiano has been under development since 2019 and has so far made four landings — in Togo, Namibia, Nigeria, and South Africa.
Source: TechCrunch

Our Takeaway
South Africa joins Google's global network of 35 cloud regions and 106 zones worldwide. The Google cloud region launch further underlines the huge untapped potential in Africa's cloud computing market, which has pulled other big operators like Microsoft, Amazon, Huawei, Equinix Inc, and Teraco with huge investments being poured into data centers on the continent. The Middle East and Africa's cloud computing industry is expected to grow to $31.4 billion by 2026, from $14.2 billion in 2021. The ongoing implementation of Google's Equiano subsea cable encircling Africa makes the continent even more attractive for cloud operators.
---
Gaming platform Cryptyd Inc secures new funding round
Highlights
Egypt-based Cryptyd Inc has secured a new round of funding for an unknown amount from existing and new investors.
Founded in 2015 by Ahmed Alaa, Cryptyd Inc develops games that boost native artwork with a focus on gamifying the user experience and introducing cultural elements to attract users and foster a social and competitive gaming experience.
The new round will be used to support the marketing costs of the company's flagship product Baloot Quest, targeting GCC markets, and the pre-production phases of the new IP secured by the company for its next game targeting global markets.
Source: Wamda

Our Takeaway
Gamers in Africa increased to 186 million in 2021 from 77 million in 2015, per data from Newzoo, with 95% of the market on mobile phones, riding on improving internet access and affordable smartphones on the continent. Therein lies the opportunity for startups like Cryptyd and it's making a play for an untapped space; not many startups or platforms operate at the intersection of gaming, arts, and culture in Africa, while it's also making a play for the Gulf countries.
---
i3 backs 30 African health-tech startups with $50k grants
Highlights
Up to 30 e-health startups from 14 African countries have been selected to take part in the Investing in Innovation (i3) program, securing a $50,000 grant and access to market opportunities to catalyze growth-driven partnerships with donors, industry, and institutional stakeholders.
The program, launched in June, is funded by the Bill & Melinda Gates Foundation and sponsored by Merck Sharp & Dohme (MSD), the World Health Organisation Regional Office for Africa, AUDA-NEPAD, and AmerisourceBergen.
The goal is to invest in Africa's most promising early to growth-stage startups in health care supply chains. Nearly 50% of the selected startups are women-led, and 30% operate in francophone Africa.
Source: Disrupt Africa

Our Takeaway
In Africa, pharmacies often struggle to stock life-saving medicines due to their cost and drugs fail to get to those who need them most. There are also inefficiencies and price fluctuations that prevent prescription drugs from reaching sick people. As Ghana-based mPharma has shown, digitally-enabled innovations have enormous potential to help address these mostly supply chain challenges, ensuring access to medicines for unserved patients in Africa. Supply-chain focused health-tech is poised to continue drawing the attention and checks of foreign investors.
Egypt SaaS Glamera secures $1.3m seed funding round
Highlights
SaaS startup Glamera has raised a seed round of $1.3 million, led by Riyadh Angels Investors (RAI), after relocating to Saudi Arabia where it covers seven cities as well as Cairo and Alexandria in Egypt.
Founded in 2020 by Mohamed Hassan and Omar Fathy, Glamera provides B2B services to beauty and lifestyle services providers. It also provides a B2C marketplace where consumers find such providers and book sessions with them.
The new funding will go towards launching the planned new services and expanding into more Gulf countries.
Source: Wamda

Our Takeaway
The enterprise software as a service (SaaS) space is one of the rapidly rising sectors in the Egyptian, and broadly African, startup ecosystem. More companies within the sector are scaling up and piquing investor interest. This is in part due to a projected growth in the space: the Middle East and Africa's enterprise software industry is expected to grow to $31.4 billion by 2026, from $14.2 billion in 2021. Glamera is one of many technology startups looking to tap into this boom, by bringing offline businesses online with cloud-based business management tools.
---
Nigeria received $10.1bn diaspora remittance in H1 2022
Highlights
Nigerians received $10.11 billion as diaspora remittances between January and June 2022, representing a 9.6% increase compared to $9.23 billion received in the corresponding period of 2021.
In contrast to the second half of 2021, Nigeria's diaspora remittance inflow increased marginally by 0.9% from $10.02 billion, according to data obtained from the Central Bank of Nigeria (CBN) by local publication Nairametrics.
In the period under review, a sum of $23.3 million was recorded as remittance outflow from Nigeria, indicating a net inflow of $10.09 billion in H1 2022 as against a net value of $9.99 billion recorded in H2 2021 and $9.2 billion recorded in the corresponding period of 2021.
Source: Nairametrics

Our Takeaway
The improvement, albeit slight, in Nigeria's diaspora remittance figures offers the apex bank more firepower to meet the increasing demand for FX amid the country's ongoing forex shortage crisis. Beyond that, however, the trend gives credence to a number of remittance-focused tech startups—like NALA, Chipper Cash, Zazuu, and Sendwave looking to capture some market share from dominant traditional players that control as much as 80% of the market—and Pangea, daba Finance, and Bantaba, which aim to address help startups source capital by connecting founders with the diaspora wealth through digital infrastructures.
---
SWVL expands its clean mobility solutions to Switzerland
Highlights
Egypt-based mobility startup Swvl has expanded its services to Switzerland under the brand name, ​​my Bux. Founded in 2017, Swvl currently serves 115 cities in 18 countries including Latin America, Europe, Africa, and Asia.
Earlier this year, the UAE-based mobility solutions provider raised $21.5 million in private investment in public equity (PIPE) deal as part of its proposed business combination with Queen's Gambit.
In April this year, SWVL was listed on the Nasdaq via a SPAC merger deal for a share price of $9.95 but is now trading at $0.84, valuing the company at under $114 million.
Source: Wamda

Our Takeaway
Not often does an African firm expand into Europe or outside the continent. But for SWVL, there's a major market opportunity in the ongoing "global transition" to clean/green technologies, which is predominant in Europe and North America. Since its founding, the Egyptian startup has rapidly expanded its geographical footprint mostly by acquiring smaller players such as Volt Lines, door2door, Viapool, and Shot across different countries.
Kenya's Purple Elephant Ventures raises $1m pre-seed funding
Highlights
A Kenya-based venture studio focused on tourism, Purple Elephant Ventures (PEV), has raised $1 million in pre-seed funding to build the next generation of startups that use technology to modernize the tourism sector.
Investors participating in this round include Klister Credit Corp., a Canadian investment firm, The Untours Foundation, and a number of angel backers.
The venture studio plans to build about four startups at the intersection of tourism, climate, and technology, every year.
Source: TechCrunch

Our Takeaway
In Africa, the tourism industry is a significant one as it earns the continent $35 billion annually. It employs over 24 million people, with operations cutting across multiple sub-sectors like tour guides and operators, travel agencies, museums, events, and many others. Apart from startup-led efforts, governments in some African countries have initiatives aimed at reviving the tourism sector negatively impacted by the pandemic; like Zambia, where tourism is the fastest-growing economic sector, contributing $1.8 billion last year, where the government this week scrapped visa requirements for visiting foreigners.
---
International solar group mulls $700m fund to spur projects in Africa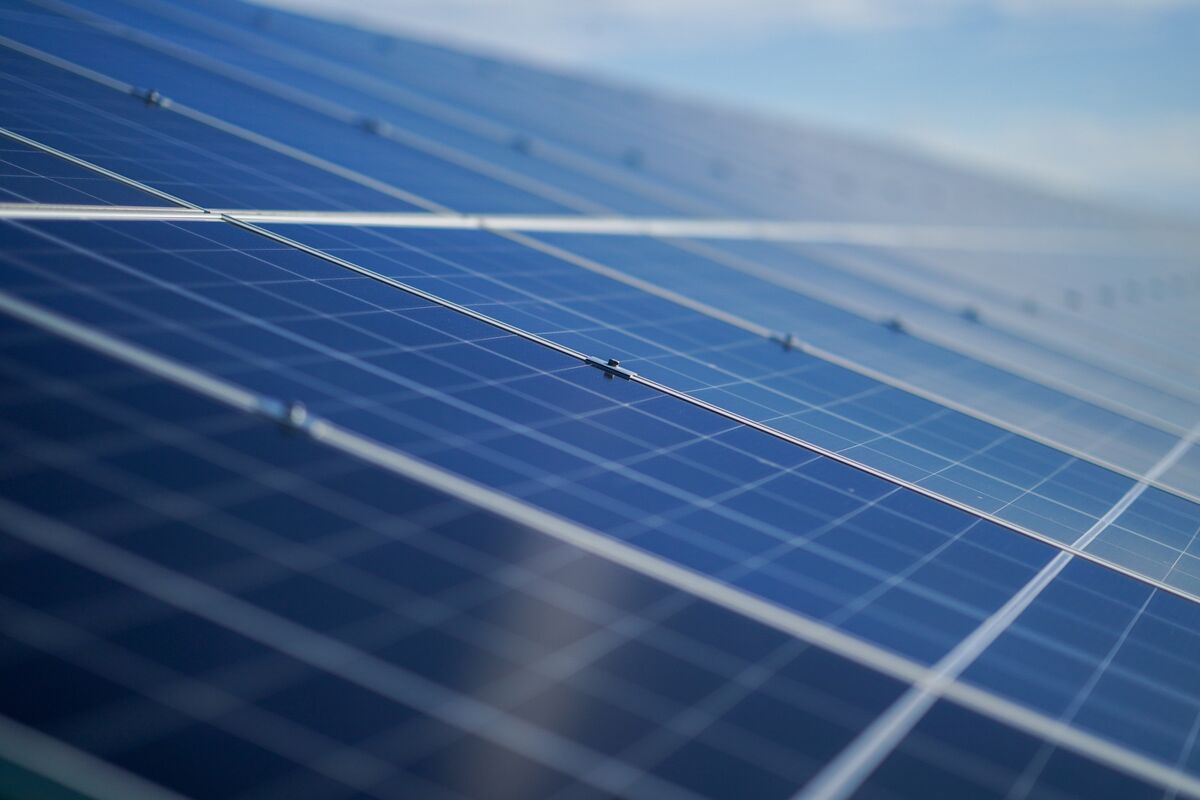 Highlights
International Solar Alliance, a group promoting solar energy, may set up a $700 million payment guarantee fund to spur investment in the technology in Africa.
The fund would be built with contributions from the alliance's member nations and could be used to compensate project developers in the event of default by customers in countries that contribute to it.
ISA, headquartered in Gurugram on the outskirts of India's capital New Delhi, was formed in 2015 at the COP21 climate summit in Paris, with India and France taking the lead. Some 109 countries are signatories to its framework agreement.
Source: Bloomberg

Our Takeaway
With around 600 million people or over 40% of Africa's population lacking access to electricity, the continent's share of the global population without access to electricity stood at a whopping 77% in 2020. It also has only 1% of the world's solar generation capacity, per the International Energy Agency, despite being home to 60% of the best solar resources globally. The solar potential has largely remained untapped due to reasons including investor concerns over payment risks and delayed project approvals. And mitigating those uncertainties is vital to spurring the technology in the region.
---
Tanda raises pre-Series A round for product development, expansion
Highlights
Kenyan agency banking as a service provider Tanda is raising an ongoing pre-Series A round of funding to accelerate product development and customer acquisition.
Founded in 2018, Tanda allows shop owners to access inventory on credit and also become access points for essential services such as airtime, utility payments, banking, and insurance services for their customers.
The new investment, which follows a seed round early last year, comes from existing investor HAVAÍC, as well as three others. The funding will be used by Tanda to invest in key strategic partners and scale in Kenya and East Africa.
Source: Disrupt Africa

Our Takeaway
The agency distribution system has proven to be the most effective when it comes to reaching the remotest parts of Africa with services; the boom in agency banking and mobile SIM card penetration in the continent attests to this. It's why Tanda, like many other startups, is riding on the model to solve challenges for the majority of Africans locked out of the formal financial services ecosystem. Over the past four years, the company claims to have processed over 4 million transactions and served more than 30,000 businesses, 800,000 people, and over 100 developers, including Twiga Foods and Bento.
At daba, we believe that anyone should have the opportunity to invest in Africa's best private and public companies. We are building the first social investment mobile application to help investors of all levels find, discover, and invest in the best African opportunities they believe in.
Download our e-book now on www.dabafinance.com
See you next week 👋
africa
daba
dabafinance
Egypt
invest in africa
investing in africa
Kenya
Nigeria
South Africa
This material has been presented for informational and educational purposes only. The views expressed in the articles above are generalized and may not be appropriate for all investors. The information contained in this article should not be construed as, and may not be used in connection with, an offer to sell, or a solicitation of an offer to buy or hold, an interest in any security or investment product. There is no guarantee that past performance will recur or result in a positive outcome. Carefully consider your financial situation, including investment objective, time horizon, risk tolerance, and fees prior to making any investment decisions. No level of diversification or asset allocation can ensure profits or guarantee against losses. Articles do not reflect the views of DABA ADVISORS LLC and do not provide investment advice to Daba's clients. Daba is not engaged in rendering tax, legal or accounting advice. Please consult a qualified professional for this type of service.
Get weekly insights, and latest news on African Public Markets, Startups, and Economy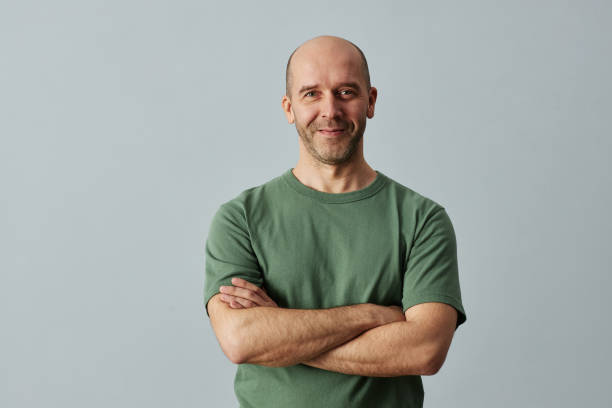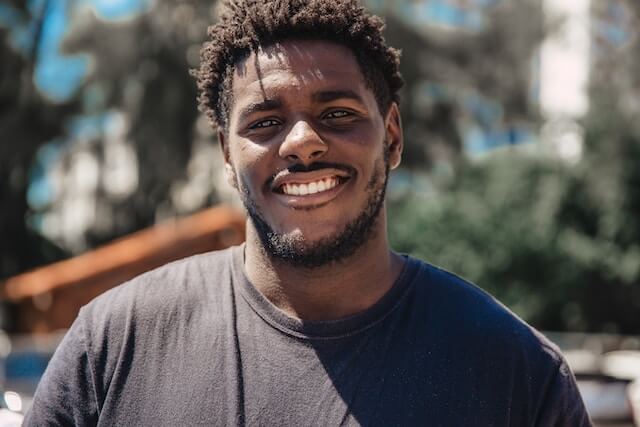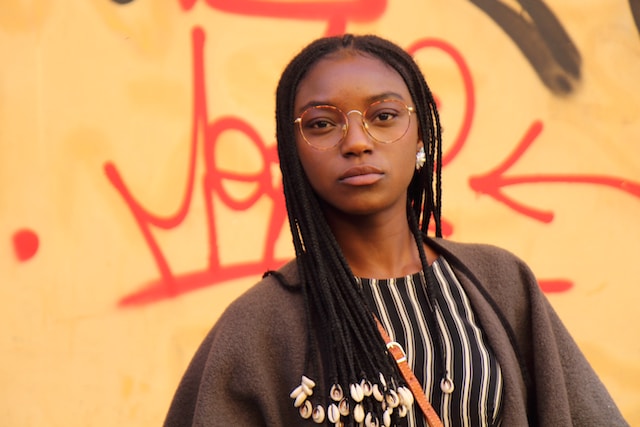 +15k investors have already subscribed
Take action.
Partner with us
Unlock exciting business opportunities and growth potential.
Join Daba
Become a part of our vibrant community and enjoy exclusive benefits.
Contact us
Reach out to us for inquiries, support, or collaboration.