MARKET UPDATE
African Tech Weekly Recap: September 19 to September 23, 2022
17 min Read September 24, 2022 at 11:59 PM UTC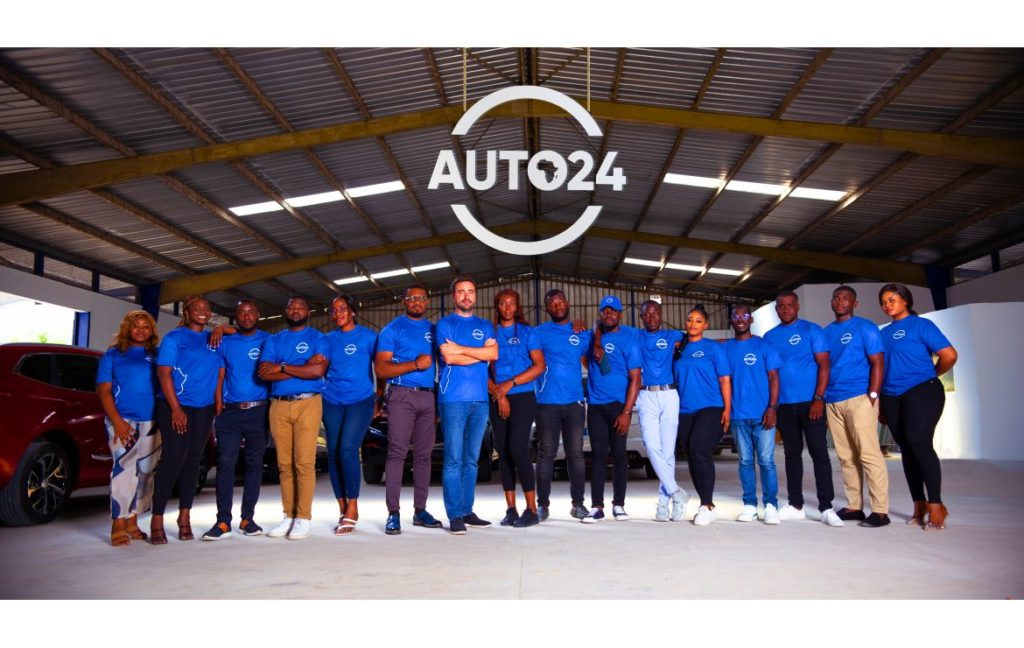 Welcome to our weekly recap where we share the most important news of the African Tech Ecosystem 🌍
To get access to our Daily investor updates check us out   https://dabafinance.com/investors-update

Clickatell partners with Nigeria's central bank to increase eNaira use
Highlights
Clickatell, a CPaaS startup, has partnered with the Central Bank of Nigeria (CBN) to launch a USSD channel for its Central Bank Digital Currency (CBDC)—eNaira—as part of the country's drive to make basic banking accessible to all Nigerians.
The eNaira was launched in October 2021 as Africa's first central bank-backed digital currency. The Nigerian President, Muhammadu Buhari, said it would help boost remittances, foster cross-border trade, and help his government make welfare payments more easily.
With financial inclusion at the heart of the eNaira goals, President Buhari also said that he believed the CBDC would increase GDP in the country by $29 billion over the next 10 years.
Source: ITNewsAfrica

Our Takeaway
With cryptocurrencies like Bitcoin becoming increasingly popular, central banks across the world have been working towards developing digital currencies of their own. At least 9 countries have launched official digital currencies while 87 others, representing over 90% of global GDP, are exploring a CBDC. In Africa, the allure of regulated digital currencies is also growing among central banks and there's even been a hint at a continental cryptocurrency.
---
Smart Africa launches National Digital Academy in Côte d'Ivoire
Highlights
Smart Africa's capacity-building arm, the Smart Africa Digital Academy (SADA) continues to expand its footprint in Africa, with Côte d'Ivoire being the latest country where it will unveil the digital skills development initiative.
Launched in partnership with the Ministry of Communication and Digital Economy, the initiative is expected to help nurture the country's nascent digital sector through the provision of digital skills.
In addition to SADA, the Agile Regulation for Digital Transformation Program (AReg4DT) was also launched in the country, in collaboration with the World Bank and GIZ.
Source: ITNewsAfrica

Our Takeaway
Public-private partnerships of this nature reflect an increasing recognition, among nations, of the potential of digital technologies in transforming the African continent. As Africa catches up with the developed world in terms of technological progress, accelerators, incubators, and digital academy initiatives help to bridge this gap by supporting national efforts to close the digital skills gap. SADA's program is even more crucial for the Ivorian tech ecosystem, which is one of the largest in the francophone Africa region. The program could help improve digital skills qualifications, and employability, and meet the emerging talent needs of African startups and bigger organizations.
Auto giant Stellantis partners Africar to tap Africa's used car market
Highlights
Africar, an online car marketplace operating in over 40 African countries, has partnered with Stellantis, the parent company of Maserati, Peugeot, Fiat, and Chrysler among other brands, to launch Auto24, a used car marketplace for Africa.
Auto24 will launch in Ivory Coast, and Africar has plans to expand the marketplace across the continent over the upcoming quarters and years.
Since 2016, the Africar Group has enabled over 25 million car buyers and sellers to trade used cars through its online channels, slowly establishing itself as Africa's leading online car marketplace network.
Source: TechCabal

Our Takeaway
With about 50 million cars on African roads, the continent accounts for just 1% of global vehicle fleets. More so, the majority of vehicles are passenger cars and second-hand, that is, not brand new. Like every populous developing region, the large market for used cars, which is dominated by unorganized dealers and classifieds, has attracted players looking to digitize sourcing and distribution. The fragmentation and mistrust that characterizes the used car industry are unconducive for sector growth and expansion. This explains why the global car maker has turned its attention to the market and is working with an established player like the Africar Group.
African crypto exchange Yellow Card closes $40m Series B
Highlights
Pan-African crypto exchange Yellow Card has secured $40 million in a Series B funding round led by Polychain Capital, an investor in firms in the blockchain space.
Yellow Card was founded in 2019 in Nigeria and has since expanded to 21 countries in the continent. The exchange allows customers to invest in Bitcoin, Ethereum, stablecoins, and other cryptocurrencies.
The startup has raised almost $57 million total, including all previous investments, making it the firm with the highest capital raised in the blockchain space in Africa. The latest funding will go toward expansion, new products, and forming new partnerships.
Source: MSN

Our Takeaway
Despite African governments' mostly hostile stance on cryptocurrencies, Africa is the world's third fastest-growing crypto market—adoption has increased by over 1,200% since 2020—and is home to a large number of crypto and blockchain startups (from new upstarts in the web3 space such as MARA, Nestcoin, and Jambo to exchanges and remittance platforms like Buycoins, Quidax, Yellow Card, Bitmama, and Busha). Collectively, they've raised over $150 million this year, compared to $127 million they received throughout 2021, highlighting an increasing appeal to funders.
---
Byld Ventures targets African fintechs with $15m fund
Highlights
Byld Ventures, a $15 million investment fund launched last May, plans to focus on early-stage startups in Africa, especially fintech ventures. Over a dozen athletes have backed the fund, the Dubai government, and several unnamed institutional LPs.
The firm reached its first close in June and a second close at $10 million last month. It expects to achieve its final close by year's end.
The four-month-old venture capital firm has so far made four investments—backing early-stage startups that include Ceviant, Apata, Thepeer, and Anchor—and intends to invest in 15 to 20 portfolio companies through the first fund.
Source: TechCrunch

Our Takeaway
Fintech is the most funded tech sector on the continent, accounting for nearly $3 billion, or two-thirds of all the venture capital investments realized by startups across the continent last year, per data from Briter Bridges. In addition, the continent's most valuable startups—Flutterwave, OPay, Chipper Cash—are multinational fintechs serving thousands of businesses and individuals. Therein lies the appeal for investors like Byld, and many others. Byld has eyes for startups mainly across Egypt and Nigeria, where Africa's fintech giants are concentrated, but will also monitor the emerging Ethiopian and Algerian markets.
---
Nigeria's YC-backed Remedial Health closes $4.4m seed round
Highlights
Remedial Health, a healthtech startup that develops solutions to make Africa's pharmaceutical value chain more efficient, has raised $4.4 million in seed funding.
Founded in 2020, the startup makes it easy for pharmacies to source pharmaceutical products from major manufacturers and distributors, including GSK, Pfizer, and AstraZeneca, as well as Nigeria's Orange Drugs, Emzor, and Fidson Healthcare.
With this latest investment, the company plans to accelerate its expansion across Nigeria and also lay the groundwork for expansion across Africa in 2023.
Source: ITNewsAfrica

Our Takeaway
The market opportunity to serve community pharmacies across Africa is significant. In Nigeria alone, 500,000 community pharmacies drive over 80% of a reported $70 billion market in annual pharmaceutical sales. Like Nigeria's Remedial Health, there is an increasing number of health tech startups that are streamlining the pharmaceutical sector across the continent, an industry that has for decades remained fragmented, which causes frequent stock unavailability, quality concerns, and unstable pricing.

Egypt's Exits.me raises $1 million pre-seed round

Highlights
Egypt-based investment marketplace Exits.me, has raised $1 million in a pre-seed round from a group of local investors, a UK-based investment company, Baseeta Investments Holding, and Mawelni Holding for Financial Investments.
Founded in 2022, Exits.me automates merger and acquisitions (M&A) transactions and investment deals for startups and SMEs through its marketplace.
PiE earlier acquired the company, an M&A consultancy firm founded recently by Aboulnaga, and currently works to facilitate over 25 deals on its platform, with 30 others in the pipeline totaling $150-200 million.
Source: Wamda

Our Takeaway
As M&A deals heat up in the African tech landscape, Exits' funding gives it an opportunity to build the "Microacquire" of the African continent. That would make it easier for smaller companies to gain more visibility among investors and eventually list on a marketplace, as well as for buyers to search for potential acquisitions easily online. The Middle East alone had over 3x the number of exits when comparing 2012 vs 2018 and the numbers continue to grow. Despite global market volatility, the region recorded 359 M&A deals worth $42.6 billion in the first half of 2022, a 12% year-on-year (YoY) rise in deal count.
---
SA's Nedbank takes banking services to the metaverse

Highlights
South African bank Nedbank has announced its entrance into the metaverse by acquiring a 12×12 village in Ubuntuland, Africarare's metaverse for an undisclosed sum.
With this move, the bank establishes itself as the first African financial services organization to enter the metaverse.
The Nedbank village reportedly has a focus on customer value and services and aims to contain numerous experiences ranging from virtual gaming to a sports lounge.
Source: ITWeb

Our Takeaway
Africarare is Africa's first metaverse and houses settlers such as MTN, which purchased land in the metaverse in February. It is highly sought-after by companies and individuals who wish to capitalize on the multiple opportunities presented by the metaverse. Meanwhile, Nedbank becomes the latest South African company to make a play in web 3.0 technologies, doing little to clear doubts that linger over the potential of Africans to participate in the "metaverse".
---
GIZ, GSMA launch mobile innovation lab in Tunisia
Highlights
The German Agency for International Cooperation (GIZ) has partnered with GSMA Mobile for Development to create a Mobile Innovation Hub that will foster the development of mobile digital solutions and promote the platform economy across various sectors.
Together with the Tunisian government and the local digital ecosystem, GIZ and the GSMA plan to collaborate on developing the Platforms for Tomorrow Acceleration Program, which will help innovators build platforms to thrive.
The program will provide targeted and customized technical assistance to selected innovators to optimize their solutions, increase their ability to scale and improve their socio-economic impact.
Source: Disrupt Africa

Our Takeaway
Africa is a huge market for mobile digital services given the relatively high mobile phone penetration. Already, the continent accounts for 70% of the world's $1 trillion mobile money value after mobile money transactions rose 39% to $701.4 billion in 2021 from $495 billion in 2020. With the majority of activity and transactions in Africa still offline and manual, there remains a massive under-tapped market, and initiatives such as the lab launched by GIZ and GSMA are crucial to helping startups and innovators capture this.
Julaya gets $5m for business banking in francophone Africa
Highlights
Ivorian payments-led fintech startup Julaya has extended its pre-Series A round by $5 million, taking the total amount raised in the financing round to $7 million.
The company facilitates B2B payments for businesses in Francophone West Africa, mainly via mobile money channels. Brands such as Jumia and Sendy are some of Julaya's clients.
Proceeds from this financing round will assist the fintech in further expansion plans across Francophone West Africa (particularly Benin, Togo, and Burkina Faso), hire talent, and boost product development including the launch of a credit product targeting 200,000 SMEs in the region.
Source: TechCrunch

Our Takeaway
Across Africa, merchant acquisition is proving to be the "new" scramble for digital payment and banking services on the continent. Offline and informal merchants exist all over Africa and account for up to 90% of businesses on the continent. As such, there's a significantly large market of African businesses waiting to be tapped by technology startups, with the potential to make attractive returns. In July 2021, Julaya's CEO said the fintech was processing more than $1.5 million monthly. Those numbers have reportedly increased fivefold to more than $7.5 million with revenues seeing identical growth at over 500% year-on-year.
---
Ghana's SecondSTAX comes out of stealth with $1.6m funding
Highlights
Ghanaian fintech SecondSTAX (Secondary Securities Trading and Aggregation eXchange) has raised $1.6 million in pre-seed funding from private investors and venture capital firms, including LoftyInc Capital, Orbit54, and STEMeIn.
The platform, which will allow broker-dealers, asset managers, pension funds, and institutional investors to access markets outside their own country, has also been launched to the public.
The funding will see SecondSTAX launch in more countries, after Kenya and Ghana, by the end of the year and perform the activities that come with that, especially regarding regulatory and licensing issues.
Source: TechCrunch

Our Takeaway
African capital markets are fragmented, as various stock exchanges within the continent are often inaccessible to investors outside their home countries. Not only does this limit investors' access to high-growth securities, but it also curtails access to capital that has grown significantly over the past couple of years; major exchanges in the region have raised over $80 billion in equity capital markets and $240 billion in debt capital markets. SecondSTAX is moving to play in a largely traditional, ignored market, eyeing capital markets in Ghana, Kenya, Nigeria, South Africa, Morocco, and Egypt with its solution.
---
Tanzanian government scraps mobile money transfer fees
Highlights
Three months after slashing its mobile money (MOMO) transaction levy by 43%, Tanzania has scrapped the MOMO transfer levy starting October 1, 2022.
Aside from MOMO transfers, the government will also scrap the fee for bank transfers and also waive the transaction fee on withdrawal of cash through bank agents and ATMs for values not exceeding Tsh30,000 ($12.81), according to the Finance and Planning Minister, Mwigulu Nchemba.
To cover the revenue it will forego from the canceled levies, the government plans to reduce its expenditure by cutting spending on things such as conferences, training, refreshments, and trips.
Source: TheEastAfrican

Our Takeaway
As mobile money uptake in Africa surges—the continent accounted for 70% of the world's $1 trillion MOMO value last year, with transactions up 39% to $701.4 billion from $495 billion in 2020 while volume jumped 23% to 36.7 billion from 27.5 billion —it is clear that the future of its banking is mobile. But this possibility faces significant challenges, including taxation by governments. Ghana, Cameroon, Uganda, and Zimbabwe all have MOMO taxes while Kenya, Nigeria, South Africa, Egypt, and Mauritius are other African countries exploring similar plans. Tanzania's move is thus a marked reversal from what's playing out in its counterpart nations.

Private wealth in Africa to reach $3tr in a decade
Highlights
Africa's stock of private wealth is forecast to jump 38% from $2.1 trillion to nearly $3 trillion over the next decade, with Mauritius and Rwanda witnessing the strongest growth.
Smaller, better-organized economies in Africa are fast turning into wealth hubs, home to more and more of the continent's dollar millionaires.
According to the latest Africa Wealth Report 2022 by Henley Global, the tide is swinging in the direction of smaller emerging economies thanks to their growing exchequer hygiene.
Source: Africa Wealth Report 2022

Our Takeaway
The tide may be "swinging in the direction of smaller emerging economies" but five African markets together account for over 50% of the continent's total wealth. These are South Africa, Egypt, Nigeria, Morocco, and Kenya. South Africa dominates the continent in wealth, being home to over twice as many dollar millionaires as any other African state and is home to the two wealthiest cities on the continent. Overall, the projection is yet another strong indication of Africa's growth potential with hundreds more millionaires expected to be produced from the region.
---
Binance nabs top Nigerian banker as a global advisor
Highlights
Ibukun Awosika, the former chairman of one of Nigeria's largest banks, First Bank, has joined Binance's advisory board to help the cryptocurrency exchange manage some of the most urgent regulatory concerns the industry is dealing with.
According to the news release, the popular crypto exchange has been encouraging nations to take the initiative and embrace an economic future in which cryptocurrencies and blockchain will play a significant role.
The board is made up of eleven prominent business leaders from around the world, including Awosika, who was the first woman to lead the Tier-1 Nigerian bank.
Source: Nairametrics

Our Takeaway
The appointment of Awosika, and 10 other top business leaders, by Binance, is the latest in its string of efforts to drive blockchain technology adoption globally. Just last month, the company launched a crypto education hub in Cameroon to provide resources and training for young people across francophone Africa while also holding meetups around the region. Despite the hostile reception African governments have given cryptocurrencies, ordinary citizens on the continent continue to interact with crypto in very different ways. In fact, Africa accounts for some of the most important use cases and opportunities for digital currencies, and Binance hopes to build on this.
---
SA healthtech LocumBase gets funding from Grindstone
Highlights
South African startup LocumBase, an independent online medical booking platform, has secured undisclosed funding round from Grindstone Ventures as it readies for exponential growth.
Founded in 2016 by Zulé Vuuren, LocumBase connects freelance medical professionals and practices in South Africa to ease the locum-finding process.
The startup completed the Grindstone Accelerator program last year, graduating as a cohort winner. The funding from Grindstone Ventures, which provides capital to accelerator alumni with a focus on female-founded startups, will help the company as it begins to scale.
Source: Disrupt Africa

Our Takeaway
The importance of tech startups playing in Africa's healthcare space can't be overstated. Africa's healthcare industry has for decades been plagued with several challenges, from supply chain challenges and fake drugs to a shortage of doctors, medical facilities, and drugs, all of which prevent universal access on the continent. importantly, increasing investor backing for startups shows one of Africa's most crucial socio-economic problems can be tackled profitably.
At daba, we believe that anyone should have the opportunity to invest in Africa's best private and public companies. We are building the first social investment mobile application to help investors of all levels find, discover, and invest in the best African opportunities they believe in.
Download our e-book now on www.dabafinance.com
See you next week 👋
07 Therapy
42Markets
4G
4g Capital
4IR
500 global
5G
5G Connectivity
A
A16Z
ABAN
Abidjan
Absa
ABSA Bank
Acasia Ventures
accelerator
Access Bank
Actions
Adenia Partners
AELP Link
AFC
AFDB
AFEX
Afreximbank
africa
Africa Banks
Africa Capital Market
Africa Diaspora
Africa Economy
Africa Exchange
Africa Gaming
Africa GDP
Africa Health Holdings
Africa healthcare
Africa investment
Africa Make-up
Africa Outlook
Africa Stock Exchange
Africa Stocks
Africa Talent
Africa tech
Africa Unicorn
Africa VC
Africa VCs
Africa Venture Fund
Africa Wealth Report
Africa Wealth Report 2022
Africa wealthiest cities
Africa wealthiest countries
Africa women in tech
Africa's Economy
African Bonds
African Business
African Businesses
African Crypto
African Finance Corporation
African Fintech
african fund
African Funds
African Incubators
African Investing blog
African Investment
African Investments
African Investors
African news
African Report
African Startups
African Stock Market
African Tech
African Tech news
African Tech Weekly Recap
African Union
African VC Fund
African VC Funds
African VCs
African Ventures
africanstartups
Africell
AfricInvest
Africxa
Afrilabs
afrique francophone
Afya Rekod
Agency Banking
Agenz
AgricTech
Agriculture
Agritech
Agro Supply
agro-processing
AI
AI in Africa
AIIM
Air Traffic
Airplane
Airtel
Airtel Africa
Airtel Uganda
Alerzo
Algebra Fund
This material has been presented for informational and educational purposes only. The views expressed in the articles above are generalized and may not be appropriate for all investors. The information contained in this article should not be construed as, and may not be used in connection with, an offer to sell, or a solicitation of an offer to buy or hold, an interest in any security or investment product. There is no guarantee that past performance will recur or result in a positive outcome. Carefully consider your financial situation, including investment objective, time horizon, risk tolerance, and fees prior to making any investment decisions. No level of diversification or asset allocation can ensure profits or guarantee against losses. Articles do not reflect the views of DABA ADVISORS LLC and do not provide investment advice to Daba's clients. Daba is not engaged in rendering tax, legal or accounting advice. Please consult a qualified professional for this type of service.
Get weekly insights, and latest news on African Public Markets, Startups, and Economy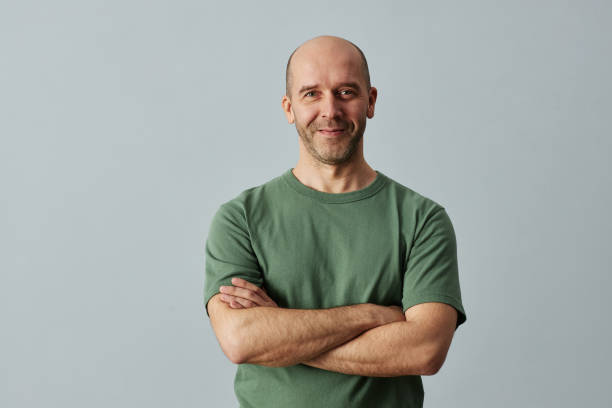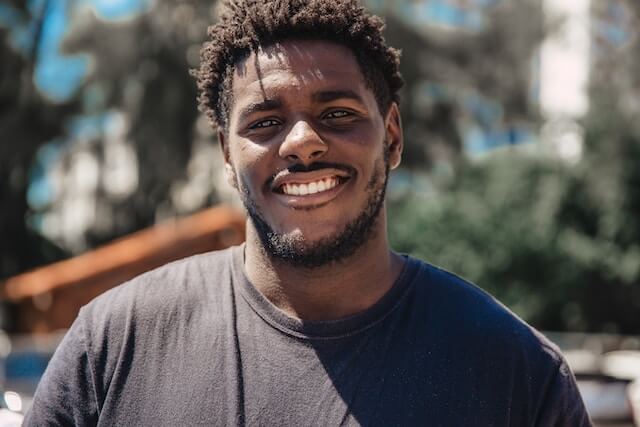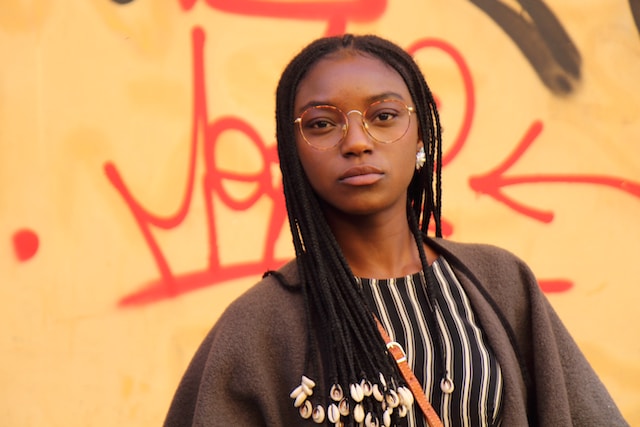 +15k investors have already subscribed
Take action.
Partner with us
Unlock exciting business opportunities and growth potential.
Join Daba
Become a part of our vibrant community and enjoy exclusive benefits.
Contact us
Reach out to us for inquiries, support, or collaboration.