MARKET UPDATE
African Tech Weekly Recap: September 26 to September 30, 2022
17 min Read October 1, 2022 at 7:00 AM UTC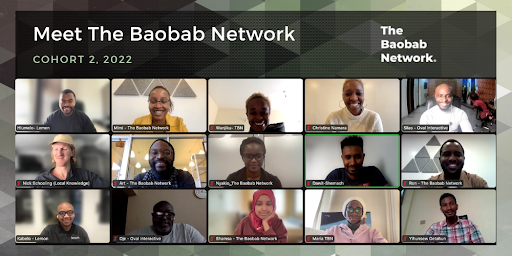 Welcome to our weekly recap where we share the most important news of the African Tech Ecosystem 🌍
To get access to our Daily investor updates check us out   https://dabafinance.com/investors-update

YC-backed Vendease secures $30m for its restaurant tech solutions
Highlights
Vendease, a Y Combinator-backed digital platform that allows restaurants in Africa to buy supplies, access financial services, and power their business operations, has raised $30 million in an equity and debt funding round.
Vendease's digital procurement engine makes it easier for restaurants in 8 cities across Nigeria and Ghana to buy food supplies at considerably cheaper rates than open market prices, with guaranteed 12-hour delivery.
The latest investment—comprising a series A equity round of $20 million and $10 million in debt—will go towards consolidating its growth and operations in Nigeria and Ghana, and support its expansion across the continent.
Source: TechCrunch

Our Takeaway
Africa's restaurants and food businesses feed 700 million people across the continent daily. However, these businesses reportedly lose $100 billion annually due to expensive and unreliable supply, limited access to data to inform procurement decisions, wastage and theft, and limited access to capital to fund procurement. Therein lies the opportunity for restaurant-focused SaaS startups like Vendease and Egypt-based OneOrder, Bonbell, and the Food Lab. The former claims to have seen 3x growth in the number of users and 5x growth in its revenue over the last 12 months while clients have accessed over $12 million worth of inventory via its embedded finance product.
---
Nigerian investment platform ComiBlock secures Expert Dojo funding
Highlights
Nigerian investtech startup ComiBlock has secured an undisclosed amount of funding from Expert Dojo, a California-based growth accelerator, to help it scale.
Launched in February 2021, ComiBlock is a goal-based investing crypto Robo-advisor that gives anyone with smartphone access to planning tools, advice, and curated and thematic crypto-portfolios.
This new funding enables ComiBlock to expand its operations and invest in product development as it builds to accelerate responsible crypto investing for people across frontier markets.
Source: Disrupt Africa

Our Takeaway
Africa is the world's third fastest-growing crypto market—adoption has increased by over 1,200% since 2020—and is home to a large number of crypto and blockchain startups (from new upstarts in the web3 space such as MARA, Nestcoin, and Jambo to exchanges and remittance platforms like Buycoins, Quidax, Yellow Card, Bitmama, and Busha). While, the bulk of crypto platforms are, strictly exchanges, leaving users to rely on external advice to carry out trades, ComiBlock takes a more inclusive approach and claims to have amassed over $420,000 in trade volume.
---
Nairobi-based Baobab Network backs four African startups with $200k
Highlights
The Baobab Network (TBN), a Nairobi-based accelerator that invests in early-stage tech companies across Africa, has announced its latest cohort of four startups, each of which will receive $50,000 in funding and growth support.
The cohort consists of startups from Nigeria (Oval Interactive), Ethiopia (Shemach), and two from South Africa (Lemon and Local Knowledge).
The cohort joins 25 other startups that The Baobab Network has invested in since it launched its accelerator in 2019, including 5 from the first cohort earlier this year.
Source: TechCabal

Our Takeaway
The venture funding landscape in Africa is more saturated with foreign investors than local investors but in recent years, local players are upscaling their operations and increasing their investments in startups. More so, The Baobab Network is one of the leading players addressing the challenges faced by entrepreneurs, startups, and early-stage companies on the continent, from a shortage of funding to a lack of mentorship and support.
SA startup SweepSouth secures $11m for expansion
Highlights
South African startup SweepSouth, an online home services platform with a presence across Africa, has raised $11 million in funding for continued expansion and growth.
Co-founded in 2014 by Aisha Pandor and Alen Ribic, SweepSouth is an online platform providing on-demand home cleaning services, operating across various South African cities as well as in Kenya, Nigeria, and Egypt.
The funding will allow the company to further develop and grow its infrastructure and team in South Africa, roll out new services in existing markets, and pursue both greenfield expansions and acquisitions across the African continent and beyond.
Source: Disrupt Africa

Our Takeaway
From fast food to personal transport, entertainment to e-commerce, and logistics, more products and services are being provided via an on-demand system that leverages smartphones and the internet. Though Africa is a bit behind the curve when it comes to on-demand services, a number of startups—like SweepSouth, WumDrop, OrderIn, EdenLife, etc—have emerged looking to drive the trend and are so far enjoying strong consumer adoption, in part driven by the changes to consumer behavior triggered by the Covid-19 pandemic.
---
Egypt-based Mazaya raises a $5m pre-seed round
Highlights
Egypt-based B2B marketplace Mazaya has closed a $5 million pre-seed round led by Raya Trade & Distribution.
Founded in 2021 by Amir Aboul Fotouh, Mazaya allows electronic goods retailers and merchants to procure inventory for their stores via the Mazaya App from all major brands at competitive prices.
This funding round is expected to enable Mazaya to scale its operations in Egypt and expand into new markets, and potentially into other verticals.
Source: Wamda

Our Takeaway
The B2B e-commerce space in Egypt, and broadly Africa, is rapidly expanding as online services have become increasingly important, particularly for merchants and traders. Because orders are processed digitally, they get to enjoy greater buying efficiency and effectiveness. Since its launch in Egypt in 2021, Mazaya claims to have worked with over 6,000 retailers, fulfilled 30,000 orders achieving a gross merchandise value of $15 million, and currently has over 1,000 SKUs on the platform.
---
Ghanaian agritech Farmerline gets $1.5m from Dutch investor
Highlights
Farmerline has secured $1.5 million in equity funding from Dutch impact investor Oikocredit in its second close of the pre-series A round. The new funding brings the total amount raised in the round to $14.4 million, including $6.4 million in debt funding.
Founded in 2013, Farmerline works through agro-dealers, who are usually the first point of knowledge for farmers, in ensuring access to high-quality supplies, including fertilizer and seeds.
The funding comes at a time when the Ghana-based startup is setting up shop in Ivory Coast as it continues its expansion across West Africa.
Source: TechCrunch

Our Takeaway
Sub-Saharan Africa has the potential to increase its agricultural output and overall contribution to the economy, however, the sector remains untapped largely due to a lack of access to quality farm inputs and infrastructures like warehousing and market access. Startups like Farmerline address some of these issues while also contributing to Africa's rise as a global leader in agritech. Between 2016 and 2019, the industry grew by 44% year-on-year, and the continent has registered the highest number of agritech services in the developing world reaching more than 30 million smallholder farmers as of 2021.

Oil giant Shell acquires African solar provider Daystar Power
Highlights
Oil giant Royal Dutch Shell will purchase African solar provider Daystar Power for an undisclosed sum, as it expands its global renewables portfolio.
Daystar, headquartered in Lagos, provides off-grid power to commercial and industrial clients in Nigeria, Ghana, Togo, and Senegal, offering solar and hybrid power solutions with battery storage.
Shell is one of the most influential oil producers in Africa, but the purchase of Nigeria-based Daystar is its first power acquisition on the continent. Pending regulatory approvals, Shell will fully own Daystar, but the management team will continue to run the company.
Source: Bloomberg

Our Takeaway
The decreasing costs of solar systems, relative to either grid or diesel generators, have helped on-site solar microgrids—provided by companies like Daystar—become economically viable alternatives for commercial and industrial use in Africa. Daystar has 300 power installations with an installed solar capacity of 32 megawatts but aims to boost capacity to 400 MW by 2025 and also expand to eastern and southern Africa, a goal that would be easier to reach with Shell. For investors who have provided its $92 million funding so far, per Crunchbase, this acquisition means they exit the solar provider, most likely at a premium.
---
Egypt's Partment raises $1.5 million pre-seed round
Highlights
Egypt-based proptech Partment, has closed its pre-seed round at $1.5 million, led by Nclude, Plus Venture Capital (+VC), along with a group of angel investors.
Founded in 2022 by Ahmed El Raggal and Nadim Nagui, Partment offers a booking system that enables users to co-own second homes, while providing an end-to-end property management service, optimizing property utilization.
The new round will help Partment enhance the infrastructure of its platform, and deploy its MVP starting in Egypt.
Source: Wamda

Our Takeaway
Unlike many other traditional industries, real estate and properties have not changed very much. But the ongoing technology wave has seen African startups emerge to give the sector a face-lift. Partment is one such, with unique play. Through its platform, users can explore listings of curated and end-to-end managed homes in their favorite destination(s), co-own the property, and get 40+ nights per year to use it. Eventually, they can exit the investment by selling their portion independently while enjoying the potential capital gains. Its significant pre-seed funding alludes to the fact that investors see an opportunity to be unlocked in the properties market.
---
Knife Capital reaches 2nd close of $50m African fund
Highlights
Standard Bank and the SA SME Fund have backed VC firm Knife Capital's new $50 million African Series B expansion fund—Knife Fund III—which has reached its second close.
South Africa's Knife Capital is a VC and growth equity investment manager focusing on innovation-driven ventures with proven traction. Knife Fund III aims to support the expansion of African startups and fill a critical follow-on funding gap.
The second close of the fund brings provisional commitments to just over $40 million with Knife Capital close to reaching the $50 million target raise.
Source: Disrupt Africa

Our Takeaway
Smaller- to medium-sized funds with $10 million to $50 million of capital to deploy are targeting opportunities in Africa and other frontier markets. Uncovered Fund, LoftyInc Capital, Savannah Fund, and Ventures Platform are some firms that have launched similar funds in the past year. This translates into more available funds for early-stage innovative businesses. Other notable funders that have committed to Kinfe include the IFC, Mineworkers Investment Company, the SA SME Fund, international development funders, and prominent family offices.

Morocco's BMCE Capital launches $4.5m seed-stage fund
Highlights
Morocco-based BMCE Capital Investment has launched a $4.5 million VC fund dedicated to financing Moroccan startups at the seed stage.
The BMCE VC is also expected to connect its portfolio startups to an extensive network of Moroccan and global investors.
Over the upcoming months, the fund is set to raise money from renowned Moroccan investors and key players in the economy to meet the targeted capital.
Source: Wamda

Our Takeaway
Morocco's startup ecosystem is gradually emerging as a leader in North Africa. Local startups like Chari have drawn foreign attention to the ecosystem in recent times while there's an increasing proliferation of local startup incubator programs, the entrance of global accelerators such as Plug and Play, and local financial institutions providing support for innovation, research, and entrepreneurship—Morocco's Al Mada in March launched one of Africa's largest VC funds to back fast-growing startups. More so, the economic capital, Casablanca, ranks among MENA's most prominent startup hubs alongside Cairo, Dubai, Riyadh, and Tel Aviv.
---
Paymob partners with Tabby to offer BNPL to Egyptian retailers

Highlights
UAE-based fintech Tabby has partnered with Egypt's digital payment solution fintech Paymob to create a buy now pay later (BNPL) solution for both in-store and online retailers.
Tabby's BNPL payment solution will be available to over 120,000 Paymob merchants, where they can grow their average order value, conversion rate, and overall performance.
Earlier in September, Tabby announced its expansion to Egypt after raising $150 million in August this year, raising its total funding to date to $275 million, while Paymob raised $50 million in Series B funding last May.
Source: TechCabal

Our Takeaway
A buy now, pay later (BNPL) craze has been sweeping the world all year long and Africa's consumers are certainly up for it despite most people being credit-averse. More so, the partnership between Tabby and Paymob creates an ecosystem that delivers value to merchants and exceptional customer experiences, boosting the e-commerce industry. Accelerated by the rise in digital adoption during the COVID-19 pandemic, as well as favorable government policies, e-commerce in MENA is predicted to reach $48 billion by the end of 2023.
---
Egypt's InGame Sports closes $1m pre-seed investment round
Highlights
Egypt-based gaming platform InGame Sports has raised over $1 million in cash, in-kind resources, and grants in a pre-seed round led by Openner, with participation from Sports Radar and other Egyptian and foreign angel investors.
Founded in 2021, Ingame is a football mobile game that introduces gameplay accompanied by a reward scheme to football fans.
The new funding will fuel the startup's expansion plans into multiple countries, as well as launch add-ons built on Web3 technology infrastructure and incorporate blockchain technology across its modules in the future.
Source: Wamda

Our Takeaway
Gamers in sub-Saharan Africa increased to 186 million in 2021 from 77 million in 2015, per data from Newzoo, with 95% of the market on mobile phones, reflecting the continent's improved internet access and affordable smartphones. Therein lies the opportunity for startups like InGame and it's making a play for an untapped space; not many startups or platforms operate at the intersection of Web3 or blockchain and gaming on the continent.

SA digital ID startup iiDENTIFii raises $15m for expansion
Highlights
Cape Town-based digital identity startup iiDENTIFii has raised US$15 million in growth capital to fuel its expansion across Africa.
iiDENTIFii has developed advanced face authentication technology that safely authenticates users via their cell phones or PCs within seconds. The startup operates across several industry verticals and is used by the largest pan-African banks, insurers, and mining houses for customer and employee authentication.
iiDENTIFii plans to use this investment—led by African investment company Arise, whose cornerstone investors include Rabobank Partnerships, Norfund, NorFinance, and FMO—to fund its expansion across Africa.
Source: Disrupt Africa

Our Takeaway
Globally, businesses lose up to $1 trillion annually to cybercrime and in Africa, that figure stands at a whopping $4 billion. As digital services, financial and non-financial, providers penetrate the African market at large, there is a need for fintech startups and digital businesses on the continent to carry out stringent Know-Your-Customer (KYC) and verification checks on their customers. iiDENTIFii, with its biometric authentication, is one of the many platforms providing these crucial services for other startups.
---
Ugandan fintech startup Numida secures $12.3m pre-Series A
Highlights
Numida, which uses proprietary credit models and underwriting processes to provide unsecured working capital loans to African micro and small businesses (MSBs), has raised a $12.3 million pre-Series A round of equity and debt funding.
Launched in 2017, Numida began life enabling traditional MFIs to provide unsecured credit to semi-formal businesses but soon pivoted to begin lending to MSBs directly.
Since its $2.3 million seed round in April 2021, Numida claims to have grown 7.5x and provided over $20 million in unsecured working capital to 27,000 MSBs in Uganda. The fresh investment will help it move into more markets and expand its team.
Source: TechCrunch

Our Takeaway
Small and medium enterprises play a major role in most economies, especially in developing countries but access to finance has always been a major constraint to their growth. As many as 65 million firms, or 40% of formal MSMEs in developing countries, have an unmet financing need of $5.2 trillion every year, per the International Finance Corporation (IFC). That underscores the importance of startups like Numida, which have found ways to profitably finance these small and medium businesses across the continent.
---
Egyptian startup Trella secures debt facility from Contact Financial
Highlights
Egyptian trucking marketplace Trella has secured a debt facility from Contact Financial Holding to expand its business.
Founded in 2018, Trella is a B2B technology platform and trucking marketplace connecting shippers with carriers in real time. Active across the Middle East and Pakistan, the startup has over 350 shipper partners including blue-chip brands, and more than 30,000 carrier partners.
Trella had completed a $42 million Series A funding round, comprising $30 million in equity and $12 million in debt facilities in June 2021, to help it expand. It has now followed that up with further, undisclosed, debt capital.
Source: Disrupt Africa

Our Takeaway
Transport touches on almost every sector of the African economy and is crucial to its development. Within the industry, the trucking and logistics market accounts for almost 80% of transported goods but players in this space often grapple with challenges caused by fragmentation and lack of transparency. With digitization, venture-backed startups such as Trella solve this problem while tapping into the lucrative industry. More so, Trella is one of the most funded startups in Egypt, having received over $35 million in equity funding since its launch.
At daba, we believe that anyone should have the opportunity to invest in Africa's best private and public companies. We are building the first social investment mobile application to help investors of all levels find, discover, and invest in the best African opportunities they believe in.
Download our e-book now on www.dabafinance.com
See you next week 👋
africa
daba
dabafinance
Egypt
fund raise
Ghana
invest in africa
investing in africa
Kenya
Nigeria
South Africa
Startups
technews
Uganda
venture capital
YCombinator
This material has been presented for informational and educational purposes only. The views expressed in the articles above are generalized and may not be appropriate for all investors. The information contained in this article should not be construed as, and may not be used in connection with, an offer to sell, or a solicitation of an offer to buy or hold, an interest in any security or investment product. There is no guarantee that past performance will recur or result in a positive outcome. Carefully consider your financial situation, including investment objective, time horizon, risk tolerance, and fees prior to making any investment decisions. No level of diversification or asset allocation can ensure profits or guarantee against losses. Articles do not reflect the views of DABA ADVISORS LLC and do not provide investment advice to Daba's clients. Daba is not engaged in rendering tax, legal or accounting advice. Please consult a qualified professional for this type of service.
Get weekly insights, and latest news on African Public Markets, Startups, and Economy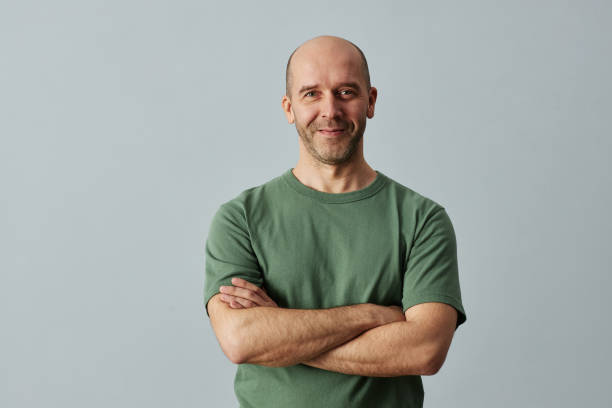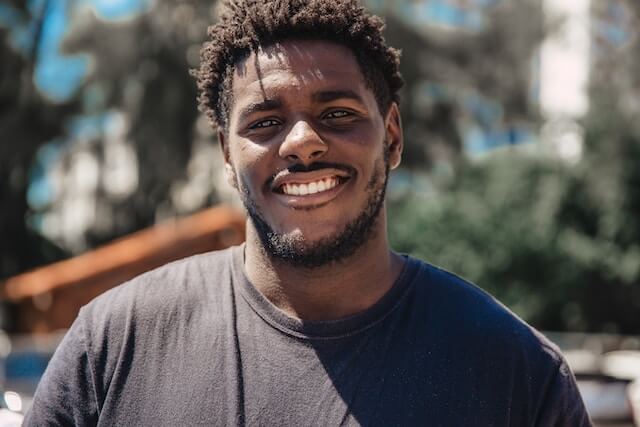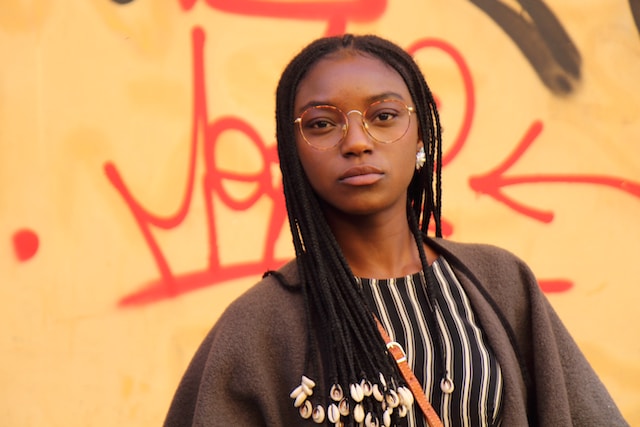 +15k investors have already subscribed
Take action.
Partner with us
Unlock exciting business opportunities and growth potential.
Join Daba
Become a part of our vibrant community and enjoy exclusive benefits.
Contact us
Reach out to us for inquiries, support, or collaboration.