MARKET UPDATE
An angel investor's guide to startup investing
4 min Read September 1, 2022 at 4:23 PM UTC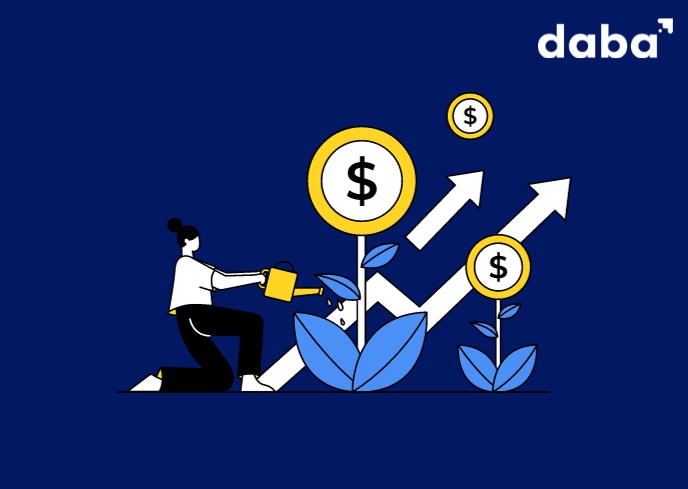 With startups making the news and causing a ruckus for raising ridiculous amounts of funding and the VCs all swooping in to have a piece these last years, there has been a lot of talk on "startup investing" and how to go about it.
This article is here to help you break it down and thoroughly understand what it is and how to get the maximum benefit from it with daba.
Startup investing like a VC but cheaper
What is a startup?
A "startup" refers to an early-stage company founded and owned by one or more entrepreneurs, often with a new product or service and an untested business model. After finding a product-market fit, the goal is often to grow and expand rapidly, therefore, startups generally start with high costs and limited revenue. To achieve this, they look for capital from a variety of sources such as venture capitalists.
For a long time, investments in private companies like startups were reserved for ONLY accredited investors (people with a high net worth or an investment company e.g., venture capital firms) due to the large amounts required for startup investments and the high risk involved.
But with the advent of crowdfunding and law changes in lots of countries, people 18 and older can now invest in startups and gain high returns.
Why startups?
Startup investing, though risky like every other type of investment, has the potential to produce very high returns on investment if proper research and due diligence are done.
An example is Paystack, the Nigeria-based payments startup that makes it easy for businesses to accept secure payments from multiple local and global payment channels.
In 2020, US payment company Stripe acquired Paystack in a deal worth over $200 million. The angel investors who invested in the seed round of Paystack in 2016 made approximately 1,440% ROI, 14.4x their investment in just five years.
These show that although investing in startups could be risky, it could also be rewarding.
Now imagine if you had invested in 2017…..
How do you value a startup?
Before investing in a startup, it's important to know the company's value in actual figures. This provides insight into its ability to use the new capital to grow, and meet customer and investor expectations.
But deducing a startup valuation can be difficult. This is because company valuation is done using historical financial performance. However, most startups don't generate profits or even revenue for a few years after starting, thus using traditional metrics for early-stage valuations doesn't apply.
Generally, a startup valuation accounts for factors like your team's expertise, product, assets, business model, total addressable market, competitor performance, market opportunity, goodwill, and more.
Valuing a startup is both an art and a science and some of the best ways to go about it include the cost to duplicate, market multiples, discounted cash flow, and valuation by stage.
Ways to invest in early-stage startups:
Equity investment: investors purchase shares in a startup at a fixed price
Investing in convertible securities: the investment amount is eventually converted to equity
Use a trusted investment platform like daba, sign up here for African startups
How do I choose startups to invest in?
Before investing in startups, it's necessary to conduct your due diligence; a series of checks an investor might run on a startup to confirm that the investment is a good strategic fit and to identify potential red flags. Due diligence allows investors to make informed investment decisions and mitigate risk.
How do I get a return on my investment?
Startup investors can get returns when:
i) The company is bought by a bigger organization
ii) The startup goes public
iii) Dividend payments (if the business is successfully trading, and the founders are not looking for an exit via sale or IPO, they may reward investors by paying out regularly or through a one-time special dividend)
iv) Selling your stake in the company
v) Revenue from the day-to-day running of the startup
Startup investing is very risky (90% of startups fail in their first five years) but can be highly rewarding for investors willing to sit tight until the startup matures.
As the saying goes in finance; the riskier the asset, the higher the return. This is evident in the technology sector. An example is Cisco's $3.7 billion purchase of AppDynamics, app management, and analytics tool in 2017. The latter was launched in 2008 and had been through five funding rounds, suggesting several investors got sweet returns from the deal.
It's important to note that the return on investment you get as an investor depends on the size of your stake in the startup and the valuation it's based on.
How to get started?
There is no need to worry about how to source for startups, their valuation, founders, how much to invest, and monitoring your investment, daba can help you get started.
daba has created a simple app to access custom investment strategies and build wealth by investing in Africa's best private and public market opportunities.
In addition to this, daba offers resources help you sharpen your knowledge and make more informed investment decisions.
Register to get early access to daba here.
africa
African Startups
Angel investing
daba
dabafinance
invest in africa
investing in africa
Startups
This material has been presented for informational and educational purposes only. The views expressed in the articles above are generalized and may not be appropriate for all investors. The information contained in this article should not be construed as, and may not be used in connection with, an offer to sell, or a solicitation of an offer to buy or hold, an interest in any security or investment product. There is no guarantee that past performance will recur or result in a positive outcome. Carefully consider your financial situation, including investment objective, time horizon, risk tolerance, and fees prior to making any investment decisions. No level of diversification or asset allocation can ensure profits or guarantee against losses. Articles do not reflect the views of DABA ADVISORS LLC and do not provide investment advice to Daba's clients. Daba is not engaged in rendering tax, legal or accounting advice. Please consult a qualified professional for this type of service.
Get weekly insights, and latest news on African Public Markets, Startups, and Economy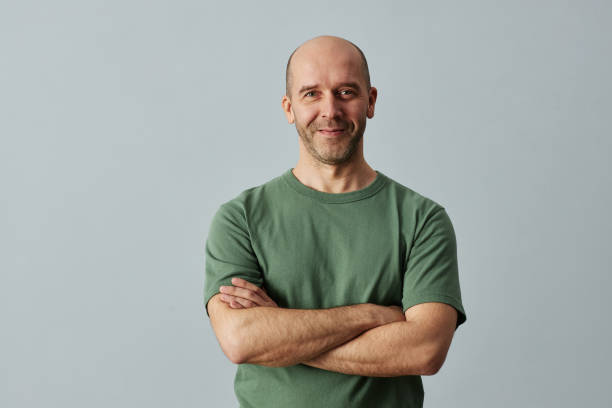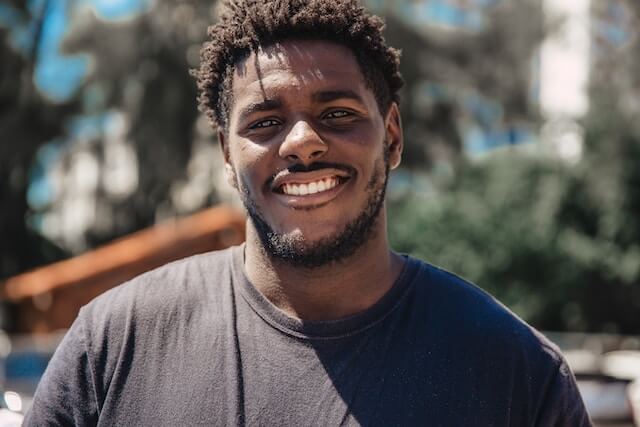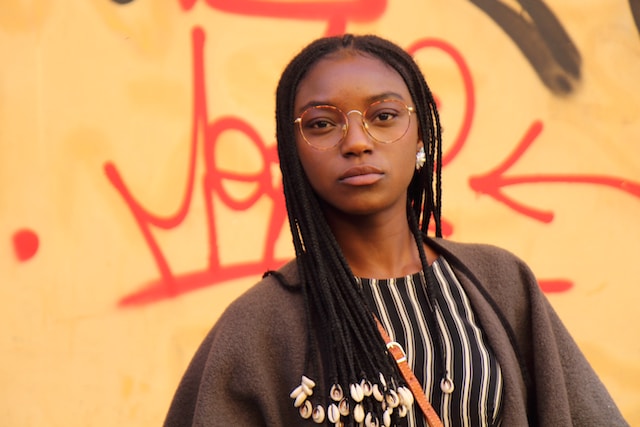 +15k investors have already subscribed
Take action.
Partner with us
Unlock exciting business opportunities and growth potential.
Join Daba
Become a part of our vibrant community and enjoy exclusive benefits.
Contact us
Reach out to us for inquiries, support, or collaboration.