MARKET UPDATE
This week in Africa: Showmax battles Netflix and Amazon
15 min Read September 8, 2023 at 2:01 PM UTC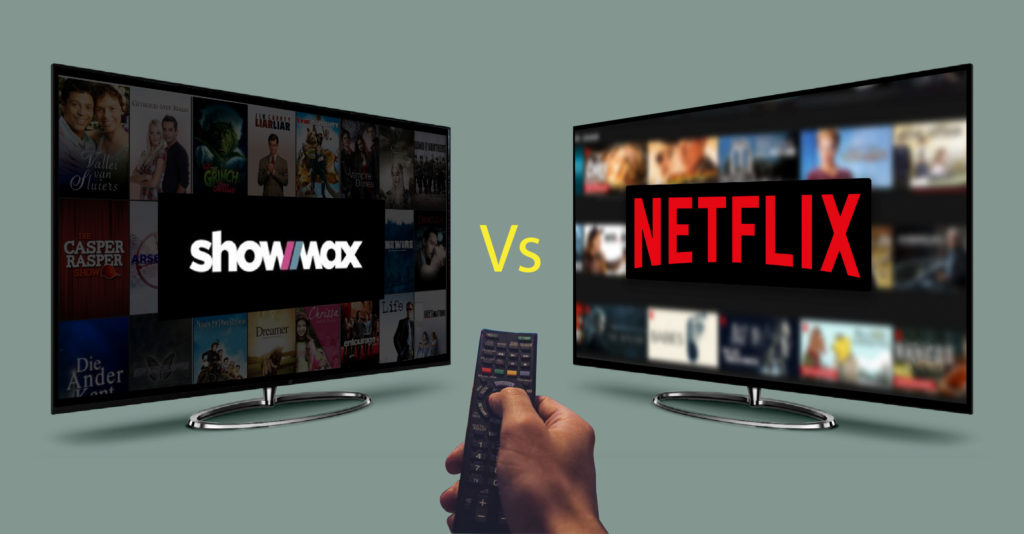 Showmax battles Netflix and Amazon over African streamers
Highlights
The battle for streaming in Africa is turning into a three-horse race as key players ramp up investment in local content, tap top talent, and enhance viewer experiences.
Data from Digital TV Research puts Netflix in the lead with a projected 7.4 million subscribers. In second place is MultiChoice-owned Showmax with 4.4 million subscribers followed by Amazon Prime Video with 3.14 million viewers.
By 2029, Africa will add 10 million new subscribers, pushing video-on-demand subscriptions to 18 million. While Netflix is nearly doubling its subscriber base, Showmax is expected to more than triple.
Source: TechCabal

Our Takeaway
The three-way batter for African viewers comes as the continent approaches an inflection point in terms of broadband connectivity and affordability, which means more people are likely to be open to streaming entertainment content. The continent is increasingly becoming an important growth area for streaming services, which explains why tech giants like Amazon and Netflix as well as regional players like Multichoice are launching an offensive push to capture the region's on-demand streaming subscribers.
---
Nigeria's weaker reserves highlight external risk challenges
Highlights
New figures released by the Central Bank of Nigeria (CBN) showing the country's weaker net international reserve position points to external risks for Africa's biggest economy, according to global credit rating agency, Fitch Ratings.
However, recent reforms such as exchange rate liberalization and improvements in the overall monetary policy framework could strengthen Nigeria's credit profile by easing foreign-currency supply constraints.
Fitch also welcomed the increased transparency by the central bank, which released its audited financial statements for the first time in seven years covering the period between 2016 – 2022.
Source: Zawya

Our Takeaway
President Bola Tinubu of Nigeria has implemented extensive reforms in Africa's largest economy, including the removal of foreign currency controls, which has resulted in the devaluation of the naira and an increase in inflation rates. But these reforms have encountered some obstacles along the way with the country's largest workers' union protesting in response to the rising cost of living, particularly after the removal of fuel subsidies. Despite facing significant socio-political resistance, Fitch believes that the liberalization of the exchange rate will facilitate the attraction of capital inflows to bolster the reserves of the West African nation.
---
Ethiopia edges closer to adopting digital national IDs
Highlights
Ethiopia has taken steps towards adopting digital IDs after it picked Madras Security Printers Private Limited as its partner for printing the documents.
The company presented a bid worth $300,000 and is set to produce 1 million digital IDs, also known as Fayda. The firm is set to produce pre-customised cards as part of the contract.
These digital identity documents will include biometric information, which will authenticate Ethiopians to access various public services and verify their identity when opening new bank accounts.
Source: TechCabal

Our Takeaway
Africa's digital economy is growing fast, with a population of 1.4 billion. However, according to the World Bank, around 500 million Africans still lack proper identification documents as of 2020. This highlights the importance of identity verification solutions in closing the identity gap and supporting Africa's digital economy. As digital ID adoption continues around the world, a number of countries in Africa including Malawi, Nigeria, and Tanzania, are working to ensure that their citizens can easily obtain an ID—albeit often with different approaches.
G20 agrees to grant permanent membership to African Union
Highlights
The G20 grouping of nations has agreed to grant permanent membership to the African Union, Bloomberg News said on Thursday, citing people familiar with the matter.
The move would give the African Union, a continental body of 55 member states, the same status as the EU, from its current designation of "invited international organization".
Countries like India, Germany, Brazil, and Canada have also expressed their support for African Union membership to the G20.
Source: Bloomberg

Our Takeaway
The G20 or Group of 20 is an intergovernmental forum of the world's major developed and developing economies, which represent around 85% of global GDP, over 75% of global trade, and about two-thirds of the world population. The bloc's AU invitation was imminent given that the union, as an economic bloc, ranks as the 8th largest in the world since the African Continental Free Trade Area (AfCFTA) came into effect in January 2021 in addition, African countries have vital resources to address energy challenges across the world.
---
Catalyst marks initial close of $40m Africa climate fund
Highlights
Catalyst Fund, a pre-seed VC fund and accelerator focused on driving climate resilience innovation in Africa, has announced the successful first close of its targeted $40 million fund, with over 20% committed.
The fund aims to support 40 pre-seed startups building solutions that can enable communities to better prepare for and manage shocks, adapt livelihoods to climate impacts, and build long-term resilience.
With support from JPMorgan Chase & Co and the Global Environmental Facility, Catalyst Fund also works to provide impact measurement and research support to climate innovators and enable partnerships via its Ecosystem Hub.
Source: Disrupt Africa

Our Takeaway
Africa may need an almost tenfold increase in climate adaptation funding—from current flows of about $11 billion a year in 2020—to $100 billion a year if it's to buttress its infrastructure, improve weather early warning systems, and shield its agriculture from climate change. In response to this, a host of venture funds have launched recently targeting the climate tech sector. The Africa People + Planet Fund from Novastar Ventures is geared towards backing startups that are pioneering agriculture and climate solutions. Equator is targeting seed and Series A startups in energy, agriculture, and mobility, Satgana hired an Africa lead last week while the Catalyst Fund aims to fortify climate innovation.
---
West Africa Central Bank raises rate following Niger coup
Highlights
West Africa's Central Bank, BCEAO, hiked its main lending rate on Wednesday in the wake of another military coup that has rocked the region and caused trade blocks between countries.
In Niger, the central bank's member state, a military junta seized power on July 26 in the seventh military takeover since 2020 in West and Central Africa.
The bank will raise the rate by 25 basis points to 3.25% from September 16 against a backdrop of growing regional uncertainty and persistent inflationary pressures.
Source: CNBC

Our Takeaway
The Central Bank of the eight-nation West African CFA franc zone covers Benin, Burkina Faso, Ivory Coast, Guinea-Bissau, Mali, Niger, Senegal and Togo. Regional uncertainty remains one of Africa's major challenges. Since Niger's, Africa has seen another coup in Gabon, the second this year. Out of the 486 attempted or successful military coups worldwide since 1950, the continent accounts for the most with 214, of which at least 106 have achieved their objectives. And based on available records, no less than 45 out of the 54 nations on the continent have encountered at least one coup attempt since 1950.
---
Amazon's new satellite internet to rival Starlink in Africa
Highlights
Vodafone and Project Kuiper, Amazon's Low Earth Orbit satellite (LEO) communications initiative, have partnered to use Project Kuiper's network to extend the reach of 4G/5G services to more of their customers in Europe and Africa.
Project Kuiper claims to connect geographically dispersed cellular antennas back to the companies' core telecom networks. Both parties will begin deploying services in Africa and Europe as Amazon's production satellites come online.
That means Vodafone and Vodacom will be able to offer 4G/5G services in more locations without the time and expense of building out fiber-based or fixed wireless links back to the core networks.
Source: ABC

Our Takeaway
The Vodacom group plans to use Project Kuiper's high-bandwidth, low-latency satellite network to bring the benefits of 4G/5G connectivity to areas that may otherwise be challenging and prohibitively expensive to serve via traditional fiber or microwave solutions. That's the same value proposition of Starlink, the Elon Musk-owned SpaceX's satellite internet service that has been rolled out in some African countries and is currently facing regulatory and pricing hurdles. It's set to be an intense competition for Africa's underserved areas although Amazon does not expect to begin beta testing Project Kuiper services with select customers till the end of 2024.
---
Itana raises $2m to build Africa's first digital free zone
Highlights
Talent City—now known as Itana, a charter city being built in Nigeria has raised a $2 million pre-seed, money it intends to use to establish a digital free zone.
Itana, envisioned as a fully online jurisdiction for the digital economy, with the ideal policies, business services, and technology for businesses to remotely operate and scale with ease across Africa, is primed to be the continent's first digital free zone.
The funding will support the startup's efforts to improve Nigeria's ease-of-doing-business index, drive foreign direct investment (FDI), and catalyze employment in Nigeria.
Source: TechCrunch

Our Takeaway
While Itana may sound like a concept from the distant future, there are several compelling factors that could contribute to the realization of its vision. Africa is ripe with opportunities for software developers and foreign direct investments, as evidenced by Stripe Atlas data indicating a remarkable 400% year-on-year growth in incorporated businesses originating from Nigeria. Moreover, within the country, there are promising initiatives like the Nigerian Startup Act and the appointment of Bosun Tijani, a tech CEO, as the Minister of Innovation and Digital Economy. Tijani's role has the potential to catalyze the development of ambitious nationwide projects within Nigeria's tech community, including bold ventures like Itana's.
---
Volvo Group to start exporting electric buses from Egypt
Highlights
Swedish transport solutions giant Volvo has signed an agreement with Egyptian bus manufacturer MCV to make electric buses in Egypt for export to Europe.
Nearly 50% of the components would be sourced locally, the two companies said, as part of efforts to enhance domestic assembly and manufacturing capabilities in the North African country.
The project is expected to contribute to the localization of the electric bus industry in Egypt and align with the government's auto industry development ambitions.
Source: Zawya

Our Takeaway
Widely regarded as the last frontier for the global development of the automotive industry, Africa has become a very important market for global automakers, who are increasingly setting up manufacturing hubs on the continent. More so, investors are racing to gain lucrative footholds in all sectors of Egypt, including automobile, energy, banking, and financial services, encouraged by economic reforms and streamlined business legislation and with a huge market of more than 90 million consumers — almost half aged 20 or under.
---
UAE pledges $4.5bn to finance climate projects in Africa
Highlights
The United Arab Emirates (UAE), the host of this year's United Nations climate summit, has pledged $4.5 billion to help African nations accelerate clean-energy projects.
The announcement came at the inaugural Africa Climate Summit, held in Nairobi. An initiative to boost Africa's carbon credit production 19-fold by 2030 also drew hundreds of millions of dollars of pledges.
In one of the reported deals, the UAE committed to buying $450 million of carbon credits from the Africa Carbon Markets Initiative (ACMI).
Source: ABC

Our Takeaway
Africa may need an almost tenfold increase in climate adaptation funding—from current flows of about $11 billion a year in 2020—to $100 billion a year if it's to buttress its infrastructure, improve weather early warning systems, and shield its agriculture from climate change, per a report from the Global Center on Adaptation. This makes the three-day summit in Nairobi even more important as it could help portray Africa as a destination for climate investment rather than a victim of floods, drought, and famine.
---
Kotani gets $2m to help Africans send money home via crypto
Highlights
Nairobi-based Kotani Pay has closed a $2 million pre-seed funding round led by P1 Ventures, with participation from a number of investors.
The two-year-old crypto payments startup has a vision to make cross-border remittances easier for the large underbanked populations in Africa.
Kotani is targeting a use case that concerns the livelihood of hundreds of millions of people including in Kenya, Ghana, Zambia, and South Africa, and plans further expansion into Rwanda, Senegal, Ivory Coast, Tanzania, and Nigeria.
Source: TechCrunch

Our Takeaway
In the past ten years, remittances to Africa have doubled, reaching $100 billion in 2022; higher than foreign aid and investment. In some African countries, they account for as much as 20% of GDP. But in spite of their key role, remittances face high transfer fees, which can be as high as 20% of the amount transferred sometimes. Recognizing the challenges in the traditional money transfer method, Kotani proposes the use of blockchain to facilitate remittances to Africa. Specifically, it's tapping stablecoins, which are cryptocurrencies pegged to fiat currencies like USD, to move money internationally at a fraction of the costs of the old way.
---
Nigerian benchmark stock index rises to more than 20-year high
Highlights
Nigerian stocks rose to a more than 20-year high on Monday owing to positive sentiments over new President Bola Tinubu's reforms and after the government mooted joining the G20 bloc of major economies.
The All Share Index (NGX ASI) climbed 1.1% to close at 68,279.14 points, taking gains this year to 31.76% and surpassing a 2008 peak of 66,286.58 points.
Sentiment has improved on the bourse after Tinubu initiated Nigeria's boldest reforms in decades aimed at attracting foreign investors who fled due to currency controls introduced in 2016—to tackle shocks caused by previously low oil prices.
Source: Zawya

Our Takeaway
Between May 29 and August 31, the NGX ASI surged by a remarkable 19.33%, reaching a historic high of 66,548.99 points, above its previous record set in March 2008. Several factors have contributed to this positive performance, including the removal of fuel subsidies, the relaxation of foreign exchange restrictions, and a reduction in interest rates. Additionally, investor sentiment has been buoyed by optimism surrounding President Tinubu's economic policies. Analysts remain bullish on Nigerian equities, which promise some of the highest dividend yields and remain cheaper than emerging market peers on a price-to-earnings ratio basis.
---
Nigeria's crude oil, condensate output hit 1.67m bpd
Highlights
Total crude oil production, including condensates, in Nigeria rose to a notable 1.67 million barrels per day (bpd) as of August 30, the highest level in at least a year.
That's according to Mele Kyari, the Group CEO of the Nigerian National Petroleum Company (NNPC), the state-owned company in charge of managing the oil industry.
As of April, Nigeria produced less than a million barrels, losing its place as Africa's largest oil producer to Angola. But the oil-dependent economy has since seen a turnaround, regaining its top spot in May with 1.184 million bpd produced before ramping up further to current levels.
Source: BusinessDay

Our Takeaway
The oil sector is paramount to Nigeria's economy, serving as its lifeblood for decades. This industry contributes significantly to the country's GDP, providing approximately 80% of the Federal Government's revenue and 90% of Nigeria's export earnings. Nigeria heavily relies on oil exports, making it vital for economic stability. As such, rising oil production levels are a boon—in the form of higher revenue and fostering economic growth—for Africa's biggest economy, which is also home to the continent's largest population. However, its over-dependence on the commodity is a cause for concern given the often volatile nature of global commodities like oil.
---
Anchor raises $2.4m to expand product offerings
Highlights
Anchor, a Nigerian banking-as-a-service (BaaS) provider, has raised $2.4 million in a seed investment round led by Justin Kan's Goat Capital.
The funding also saw participation from FoundersX, Rebel Fund, and some existing investors, including Y Combinator and Byld Ventures.
The fintech emerged from stealth a year ago with over $1 million in pre-seed funding and now plans to double down on its suite of product offerings.
Source: TechCrunch

Our Takeaway
Embedded finance is the provision of financial services—such as credit and insurance—by non-financial providers to consumers, users, or businesses, through partnerships with third-party fintechs. The trend is fast-growing, with the market expected to grow from $10.3bn in 2022 to reach $39.8bn by 2029 in Africa and the Middle East and $384.8bn globally. Africa will account for 10% of this industry, with Anchor stating it's serving a $7bn addressable market in Nigeria. There are various growth avenues players like Anchor could tap into to capture market share, one of which is partnerships with telco fintech businesses.
---
Airtel Uganda sweetens IPO with free shares offer
Highlights
Airtel Uganda will offer free shares to investors participating in its $216 million initial public offer (IPO) which opened on Wednesday. The firm is floating 8 billion shares.
The offer, which is also open to Kenyan investors, will see the incentive shares issued to qualifying investors on a pro-rated basis, with higher application volumes guaranteeing one more free share.
Retail investors in the IPO will receive between five and 20 free shares per 100 bought, while professional investors will get between 10 and 37.5 units per 100 purchased. The incentive shares effectively represent a discount on the purchase price, which has been set at USh100 (Sh3.91) per share.
Source: African Markets

Our Takeaway
The move by Airtel Uganda to offer the incentive shares mirrors that of fellow telco MTN Uganda, which gave successful applicants in its 2021 IPO between five and 10 units for every 100 units allocated. It also comes a few days after the company announced projected dividends of $135 million and a payout ratio of 95% of retained earnings or net profit after tax (whichever is higher), all in a bid to spur the uptake of the shares. Listed companies in Africa pay some of the juiciest dividends available in emerging markets and are widely lucrative on a dividend yield basis.
Airtel Uganda
Anchor
BCEAO
Catalyst
dabafinance
Energy
Ethiopia
Financial Services
Fintech
investing in africa
Itana
Kotani
Nigeria
Online streaming
Project Kuiper
Showmax
Startups
UAE
Volvo Group
This material has been presented for informational and educational purposes only. The views expressed in the articles above are generalized and may not be appropriate for all investors. The information contained in this article should not be construed as, and may not be used in connection with, an offer to sell, or a solicitation of an offer to buy or hold, an interest in any security or investment product. There is no guarantee that past performance will recur or result in a positive outcome. Carefully consider your financial situation, including investment objective, time horizon, risk tolerance, and fees prior to making any investment decisions. No level of diversification or asset allocation can ensure profits or guarantee against losses. Articles do not reflect the views of DABA ADVISORS LLC and do not provide investment advice to Daba's clients. Daba is not engaged in rendering tax, legal or accounting advice. Please consult a qualified professional for this type of service.
Get weekly insights, and latest news on African Public Markets, Startups, and Economy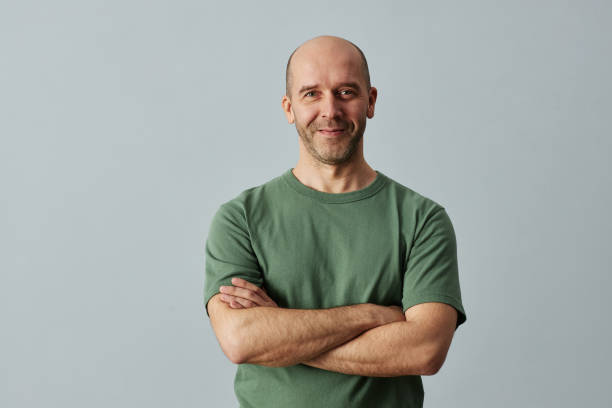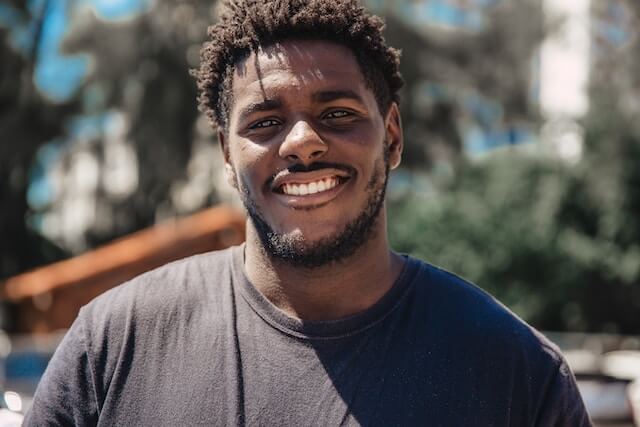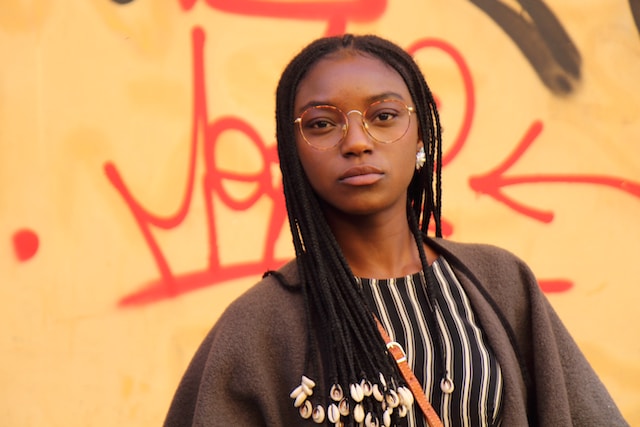 +15k investors have already subscribed
Take action.
Partner with us
Unlock exciting business opportunities and growth potential.
Join Daba
Become a part of our vibrant community and enjoy exclusive benefits.
Contact us
Reach out to us for inquiries, support, or collaboration.