MARKET UPDATE
This week in Africa: Wetility bags $48m for solar push
10 min Read September 15, 2023 at 2:02 PM UTC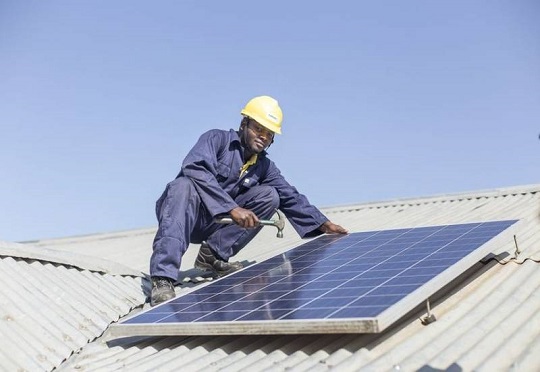 Wetility raises $48m to expand solar energy product
Highlights
South African solar energy startup Wetility has raised $48 million in a funding round comprising convertible debt and commercial loans from lenders including Sanlam, large commercial and development banks, and equity.
Founded in 2019, Wetility's flagship product is an all-encompassing digital solar energy management system that allows users to remotely manage power usage.
The funds will reportedly be used to accelerate expansion plans and grow its customer base. Wetility states that it aims to grow from a $1.5 million business to a $142 million business by 2026.
Source: TechCabal

Our Takeaway
Wetility's plans to scale come at a time when the country's state-run power utility, Eskom, continues to struggle and South Africans increasingly seek alternative energy sources to survive amid a crumbling national power grid system. In April, the city of Cape Town announced a $65 million solar PV and solar battery project to tackle load-shedding. Home to some of the world's sunniest countries, Africa has the potential to become the global renewable energy hub.
---
Africa's biggest startup Flutterwave expands to India
Highlights
Flutterwave is expanding its remittance product, Send App, into India after partnering with IndusInd, an Indian bank with around 35 million customers.
The partnership will allow Flutterwave, which is present in 30 African countries, to send money from the 5th largest economy in the world to the African continent.
The expansion comes weeks after the startup CEO said it would forge ahead with its IPO plans. Since June, it has onboarded several new international partners and widened its market base.
Source: Bloomberg

Our Takeaway
Regardless of the country they come from, immigrants face several common problems such as adapting to the banking systems of their new homes and also sending money back home. In 2022, migrant remittances reached $626 billion globally. For many African countries, these remittances are an important source of foreign exchange. Some countries even encourage their citizens to find work overseas so they can send money back home. But this several hundred billion dollar migrant remittance market is a broken sphere that startups like Flutterwave are looking to address.
---
Jay Z, Jack Dorsey-backed firm acquires Nigeria's Qala
Highlights
₿trust, a non-profit organization funded by Block CEO Jack Dorsey and rapper Jay-Z to decentralize the development of Bitcoin software, has announced its acquisition of Qala.
Qala, founded in 2021, sources, trains, and matches African software developers and engineers with leading Bitcoin companies from across the world.
The deal, which was completed this month, will see Qala rebrand as the ₿trust Builders Programme, to strengthen ₿Trust's mission to drive the development and education of Bitcoin open-source engineers from across the Global South.
Source: ABC

Our Takeaway
The deal represents a strategic merger as it offers both parties a chance to bring their joint vision of advancing Bitcoin development in Africa to fruition. Btrust, having been initially endowed with 500 BTC (around $13 million currently), has the financial muscle but lacks the organizational framework to nurture the African Bitcoin talent pool, resorting to issuing grants to fulfill its mission. Conversely, Qala—being a social enterprise—possesses the infrastructure but lacks the sustainable resources to achieve this goal and has had to rely on grants from organizations.
---
Egyptian fintech Yalla expand into Saudi Arabia
Highlights
Egyptian fintech startup Yalla has signed several agreements with major financial companies and institutions, including Alinma Bank and Digital Pay, which will see it expand operations into Saudi Arabia.
Yalla is a financial super app for all daily financial and non-financial needs, which allows users to send and receive money, pay merchants online and offline, and place orders.
The startup has so far garnered approximately two million users, with over seven million transactions processed through the app.
Source: Disrupt Africa

Our Takeaway
Digital banks—across several verticals—have enormous potential in Egypt, a country where 2 of every 3 individuals are partly or totally excluded from formal financial services and about 94% of transactions are still cash-based but 50% of its 100 million people actively use smartphones. In addition to high mobile and internet penetration, the North African country boasts a young and tech-savvy population with 61% below 30. Startups like Yalla have thus moved to capture this opportunity with neo-banking platforms, contributing to the general booming fintech sector in Egypt.
---
Telcos, banks among the highest dividend-paying firms in Nigeria
Highlights
In 2022, 71 companies in Nigeria from different industries like banking, telecom, and consumer goods, gave out a total of over N1.5 trillion ($1.6 billion) as dividends.
Some of the top companies on this list were Dangote Cement, MTN Nigeria, Zenith Bank Plc, and others.
This shows that investing in the Nigerian stock market can be a good way to make money, as it offers both regular income and the potential for your investment to grow over time.
Source: African Markets

Our Takeaway
Dividends are important in stock investing because they give shareholders a steady source of extra money. Large corporations that make a lot of money and have steady finances usually pay significant dividends. When you invest in these companies, you can benefit in two ways: your shares can become more valuable over time, and you get regular dividend payouts. This year, stocks with a market capitalization of over N1 trillion have emerged as the titans of the NGX. As of August, their total market capitalization stood at an eye-watering N25.1 trillion.
---
Regional bourse BRVM crosses historic level after market rally
Highlights
One of Africa's two regional stock exchanges, the Bourse Régionale des Valeurs Mobilières SA, or BRVM, crossed the threshold of 8,000 billion FCFA for the first time ever on Tuesday.
The positive rally was driven by impressive financial results posted by major firms listed on the bourse including Societe Generale CI and Ecobank CI, both of whose share prices rose +5.71% and +7.32% respectively after the announcements.
In a similar fashion, major market indices, the BRVMComposite, BRVM30, and BRVMPrestige all posted gains, of +1.22%, +1.28%, and +1.74% respectively.
Source: Sika Finance

Our Takeaway
Africa is home to the only stock markets in the world shared by several countries: the BRVM and the BVMAC (Bourse des valeurs mobilières de l'Afrique centrale). They serve the 14 French-speaking African countries in the WAEMU and CEMAC unions respectively. The regional stock exchanges—which are integrated into the MSCI and S&P Dow Jones Indices, and run totally in digital format—operate on the CFA Franc, the common currency for all the member states. The currency is pegged to the current French currency (Euro), offering foreign exchange stability to investors in the country.
---
Kenyan fintech Lipa Later secures $5m debt funding for expansion
Highlights
Lipa Later, a Kenyan startup that provides buy now pay later services, has secured $5 million in a privately placed debt issuance for its growth and expansion plans.
This raise was supported by Rubicon Landing, a transaction advisory firm, acting as the transaction advisor, and KN Law as the Legal Advisors.
The fintech startup also disclosed that it plans to raise $20 million in both equity and debt to spur our growth further as we work towards unlocking a $500 billion financial inclusion opportunity in urban Africa.
Source: BenjaminDada

Our Takeaway
The company, established five years ago, aims to secure $25 million in funding, mirroring the amount it previously obtained through a combination of equity and debt investments from backers such as Founders Factory Africa Platform Capital, among others. However, this comes at a challenging moment, with a reduced venture capital interest in mature and late-stage startups. Lipa Later chose not to disclose specific details regarding its $5 million debt issuance. Information about contributors participating in its current $1.34 million crowdfunding can readily be accessed on the Republic platform.
---
Nigeria-based Mecho Autotech raises $2.4m pre-Series A
Highlights
Mecho Autotech, a startup offering automotive spare parts, vehicle repairs, and maintenance services, has raised a $2.4 million pre-Series A round.
The firm targets the Nigerian market, where 90% of the country's more than 12 million registered cars (mainly used) require regular maintenance to avoid recurring breakdowns.
With the latest funding, the startup plans to double down on the wholesale distribution of its after-sales spare parts value chain with its current pre-Series A investment.
Source: TechCrunch

Our Takeaway
Since its inception in 2021, Mecho Autotech claims to have helped more than 6,000 cars from B2B and B2C clients undergo repairs and maintenance from over 110 approved workshops (three of which it owns). Expanding into the spare parts segment is driven by the fact that it accounts for 80% of the estimated $8 billion automotive market, with Nigerian vehicle owners paying an average of $650 annually. More so, with over 12 million registered vehicles, of which 90% are imported and pre-owned, the automotive after-sales industry in Nigeria is highly fragmented and informal. This results in a disjointed aftermarket spare parts supply chain and presents an opportunity for the startup.
---
Uganda's Emata raises $2.4m to scale agricultural lending
Highlights
Ugandan agritech startup Emata has raised $2.4 million in seed funding comprising $800,000 in equity and $1.6 million in on-lending capital.
Founded in 2020, Emata offers farmers affordable, digital financing. In place of collateral requirements, the company creates alternative credit scores based on data points like a farmer's delivery history.
The startup plans to use this new investment to expand its agri-loan offering across East Africa – both within its debut market of Uganda and via international expansion, focusing on its core dairy and coffee markets.
Source: TechCabal

Our Takeaway
The need for agricultural finance in Sub-Saharan Africa is estimated at $240 billion by consultancy firm Dahlberg, with the value of Emata's target markets in East Africa being $13 billion. As East Africa rapidly digitizes, Emata's business model addresses the lack of agricultural financing – by providing automated loans to farmers. This reduces cost and enables lending to smallholders at rates 5x more affordable than the informal loans they have often relied on to date. Instant lending and data-based decisions also benefit all farmers, without the need for collateral.
---
BVAMC companies paid nearly $31m in 2022 dividends
Highlights
For the 2022 financial year, companies listed on the BVMAC paid a cumulative amount of 19 billion FCFA (around $31 million) in dividends to shareholders.
BVMAC (La Bourse des valeurs mobilières de l'Afrique centrale) is the regional stock exchange common to the CEMAC (The Economic and Monetary Community of Central Africa) countries.
Of the six companies listed in the equity compartment, five rewarded their shareholders as follows Bange Bank (4.694 billion FCFA), Socapalm (9.163 billion), Safacam (2.479 billion), La Regionale (1.499 billion) and SCG-Re (981.4 million).
Source: Sika Finance

Our Takeaway
An analysis of the return on equity of these companies reveals that Safacam was the most profitable share on the market with a return rate of close to 8%, far ahead of Socapalm (4.1%), Bange (4.05%), and La Regionale (3.4%). Despite a 40% increase in the distribution of profits compared to the previous year, SCG-Re remains the least profitable stock on the BVMAC with a rate of return of 2.4%. To expand the equity compartment of the regional exchange, around 15 new public companies are expected to be listed in the coming years from five of the CEMAC countries.
africa
African Startups
African VCs
Autotech
BRVM
BVAMC
daba
dabafinance
Egypt
Emata
Fintech
Flutterwave
investing in africa
Kenya
Lipa Later
Mecho Autotech
Nigeria
Qala
Startups
Telcos
Uganda
Wetility
Yalla
₿trust Builders
This material has been presented for informational and educational purposes only. The views expressed in the articles above are generalized and may not be appropriate for all investors. The information contained in this article should not be construed as, and may not be used in connection with, an offer to sell, or a solicitation of an offer to buy or hold, an interest in any security or investment product. There is no guarantee that past performance will recur or result in a positive outcome. Carefully consider your financial situation, including investment objective, time horizon, risk tolerance, and fees prior to making any investment decisions. No level of diversification or asset allocation can ensure profits or guarantee against losses. Articles do not reflect the views of DABA ADVISORS LLC and do not provide investment advice to Daba's clients. Daba is not engaged in rendering tax, legal or accounting advice. Please consult a qualified professional for this type of service.
Get weekly insights, and latest news on African Public Markets, Startups, and Economy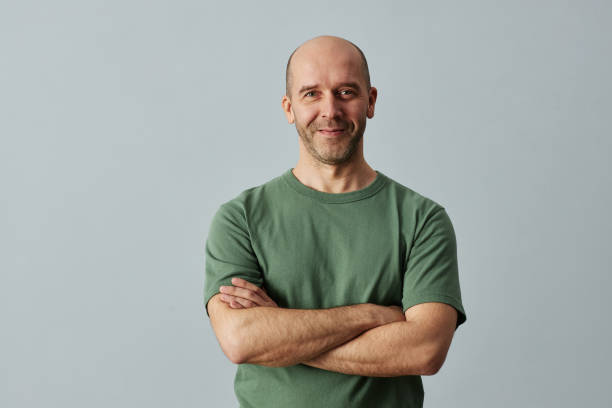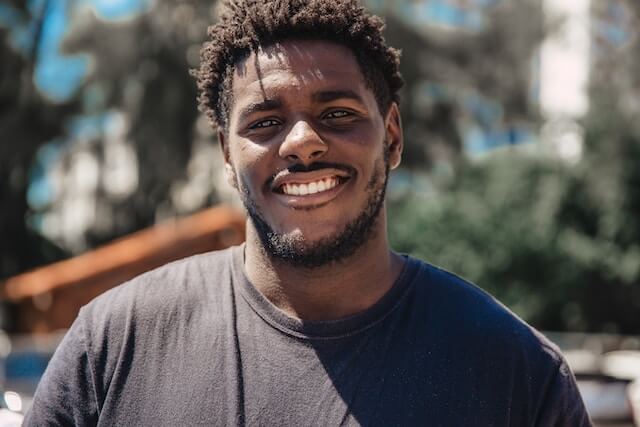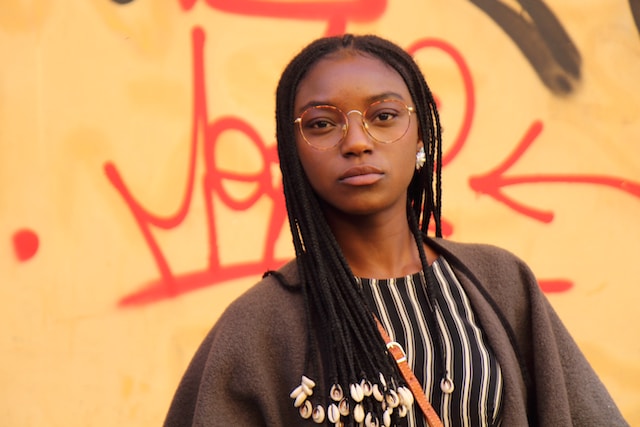 +15k investors have already subscribed
Take action.
Partner with us
Unlock exciting business opportunities and growth potential.
Join Daba
Become a part of our vibrant community and enjoy exclusive benefits.
Contact us
Reach out to us for inquiries, support, or collaboration.